Most experts in decoration and design know the functionality and aesthetics that a couple of baskets can add to a room in the home. Because it's a storage unit that also adds freshness, simplicity, and a natural touch even in the most modern houses, being even more accessible than a conventional piece of furniture because it fits anywhere, their design is entirely usable and combines with everything.
In this sense, after a few days of autumn, IKEA has included in its catalog three options of handmade baskets that guarantee a unique design, lasting quality, and extra storage space in the kitchen, bathroom, living room, or wherever it is more appropriate. Available in the catalog of the Swedish store, they are also cheaper than they seem so that their users can enjoy elegance without spending too much of their budget.
IKEA SNIDAD Basket
With a classic style for autumn, the SNIDAD Basket model from IKEA is a splendid addition to any home. This is a basket whose traditional design allows you to fit in with different decorative styles. At the same time, it has a compact composition that can be used in different ways.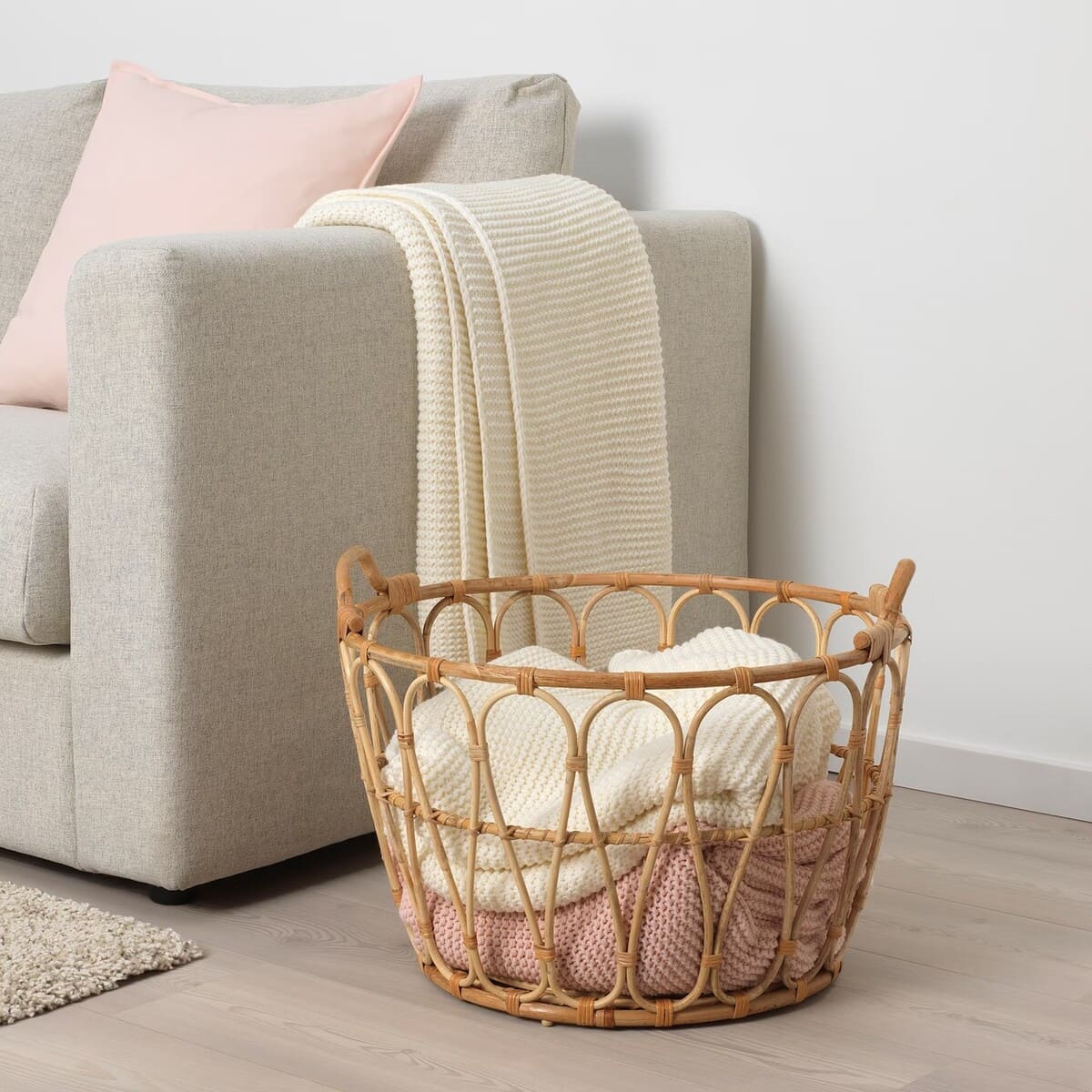 This IKEA product is handmade, with a braided style that attracts attention immediately. Made with rattan, it is an accessory that can be had inside wet areas. Therefore, it fits into bathrooms to store towels or other accessories for personal use, depending on the user's preferences.
Currently, the IKEA SNIDAD Basket model is available at the sale price. This product used to cost $36.99 and can now be purchased for a reduced price of $29.99. In addition, IKEA has several options for fast and safe shipping that can be chosen at the time of purchase.
FLÅDIS Basket
Another attractive option that IKEA has in its catalog is the FLÅDIS Basket model. This differs from the previous product due to its design and composition of more extensive measures. Thanks to this, it can be used for storing and transporting all kinds of accessories.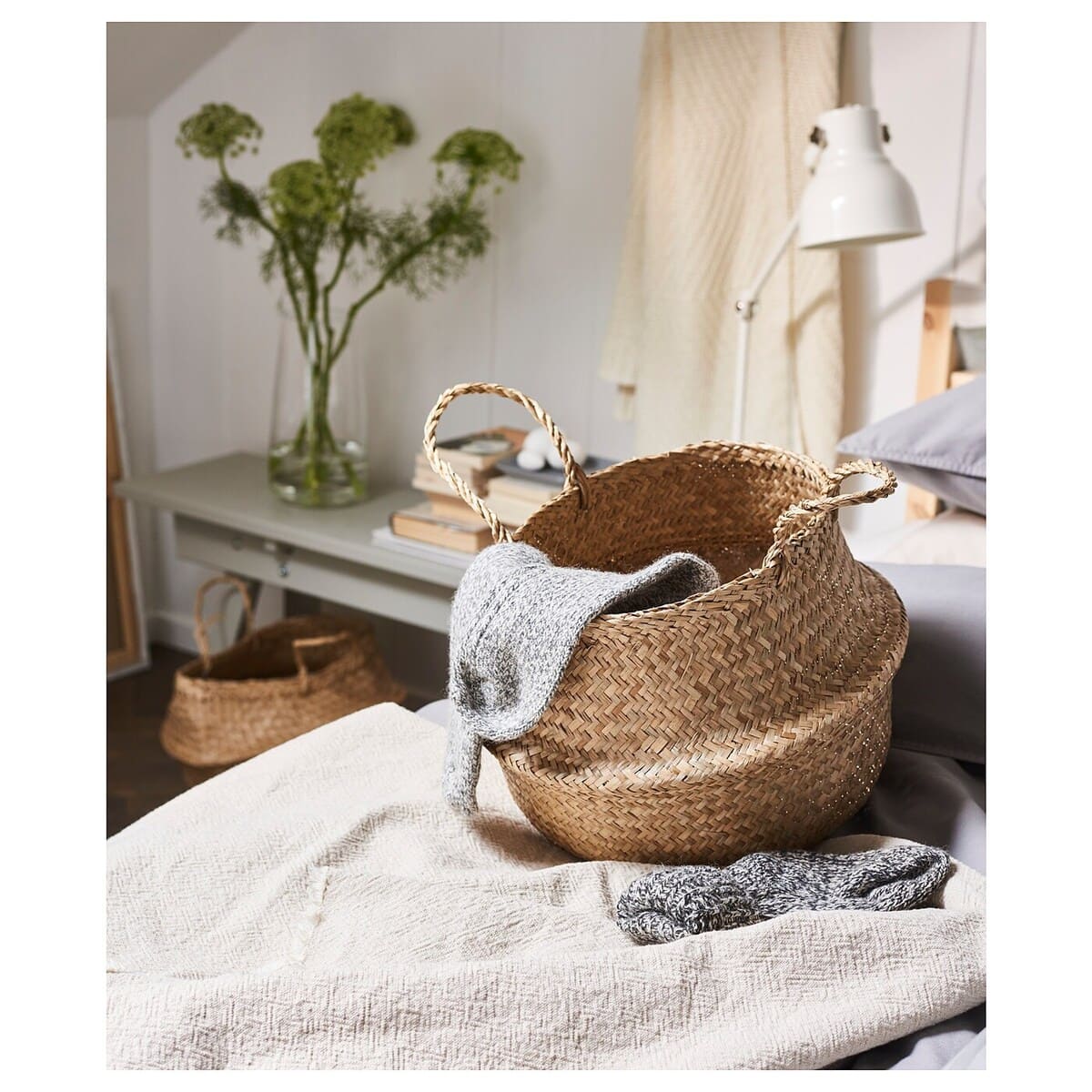 On the other hand, it should be mentioned that this is a product designed with seaweed and colorless varnish. As a result, it is a basket that enjoys excellent durability and resistance, ideal to be part of a home for many years. And best of all, it has a light weight that allows it to be transported from one place to another.
To purchase the FLÅDIS Basket model, go to the official IKEA website. This product is available for an affordable price of only $14.99, with several payment methods available.
IKEA HURRING Basket
Finally, we must highlight the HURRING Basket model from the IKEA autumn collection. This basket is made with high-quality bamboo, steel, and leather. Therefore, it has a unique composition to be part of a household for many years. Thanks to its large size, the basket can be used in several ways.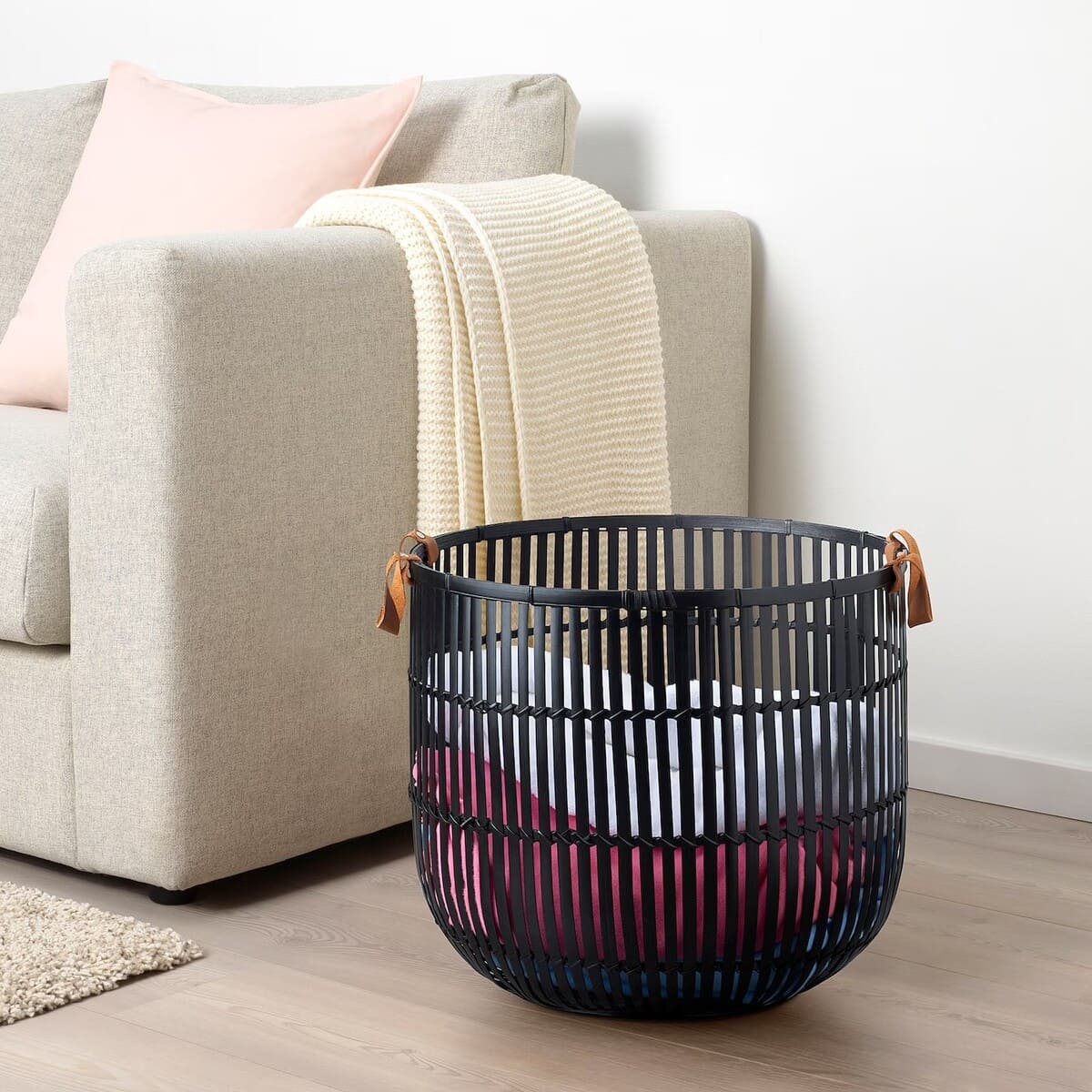 Due to its unique and peculiar design, this IKEA basket can be adapted to various decorative styles. At the same time, it can be combined with other ornamental accessories within a home. In addition, we must highlight its compact measures that allow you to decorate a home without taking up much space.
The fastest and easiest way to acquire the IKEA HURRING Basket model is through the digital platform. It is possible to get this product in the Storage and Organization section. It has an economical price of $29.99 that can be paid with different options.