A modern and equipped house, it is a functional house that will become your greatest tool for whatever you need. IKEA continues in its task of making all homes more practical and modern, without neglecting good style. And it has shown off enormously with these smart plugs, again wireless connectivity makes magic in homes.
The Swedish store has them available anywhere in the United States from its web portal, making sure to always maintain quality and a reasonable price. And we at Look At The Square (LATSQ) marvel at its style, which is so distinctive. That is why we are not surprised when, after so long, it continues to fight other stores like Walmart, Amazon or Target.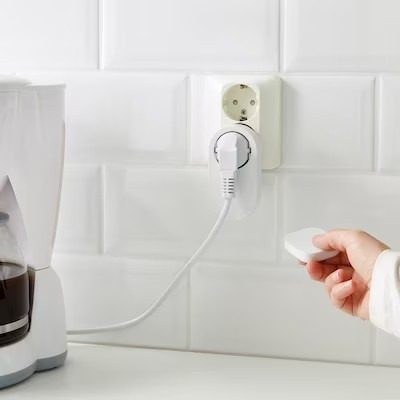 Free IKEA Tradfri Guide
The IKEA Tradfri is a smart plug that you can control by means of a remote control, although if you wish you can command the device through the voice app. Likewise, it is a very economical and simple plug, both in its design and in its functionality. Now, what is this plug about? Why are they looking for it so much?
First of all, it has the Zigbee protocol, which means that it works with wireless communication, similar to Bluetooth or Wifi connectivity. As for the box, it includes the plug, which does not have a button to turn it on or off. Also, it does not require you to connect it to an internet network for it to work. So, in order for it to fulfill its function, you manage it by command, so you can turn it on and off. However, this command is not included, it is purchased separately.
On the other hand, if you want to command it by voice you must buy the IKEA hub. Once you have the hub, all you have to do is download the IKEA Home Smart app. Then search for the device. An important fact is that the application does not keep a record. Consequently, if you delete the application you must configure it from scratch. In addition to this, you can incorporate up to 10 small objects, which will turn on and off at the same time.
I answer you: the most important characteristics
Dimensions: 15 x 9 x 17 cm
Weight: 31 Kg
Power output: 3,840 W
Battery included: Yes (has a duration of approximately 2 years)
Materials: ABS plastic and polycarbonate
Maintenance: It does not use water or chemical products. Use a dry cloth to remove dust.
Safety: CE marking
Assembly: Instructions and manuals are downloadable that you find on the IKEA page, specifically, on the product link.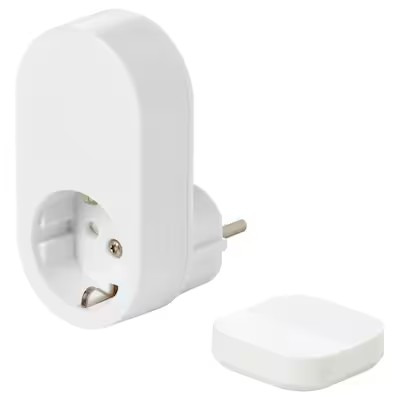 3 uses that you can give to smart plugs
Smart plugs are very practical for connecting kitchen appliances. An illustration is that you connect a coffee maker, that is, any device that you can control remotely.
Likewise, you can plug in your cell phone to charge, but once it has a full battery, it turns off automatically. In this sense, you are protecting the phone's battery, by not letting it spend more time connected to electricity.
Finally, you can convert traditional appliances into smart ones through the plug, such as an air conditioner connected to these plugs, you can control it from your cell phone.
Buy the IKEA Tradfri on a budget
The plug is very affordably priced at only $19.99 value. Despite this cost, you have the opportunity to finance your purchase within 10 months, with comfortable and flexible installments. Pay the plug in 10 installments of $2 each, and the last one in $1.99.