The new SÖDERHAMN line from IKEA proposes a new way to choose the furniture, armchair, or sofa you want to have in your home by allowing you to create your combination to choose the size, the pieces, and the depth of the seats until you find an exact shape that allows you to relax in the way you have wanted so much. This new way has attracted customers throughout the United States, shaking the sales of Zara Home and Target, posing an excellent new way to personalize your home with the best decoration.
In Look At The Square (LATSQ) we know that it is a safe bet for offices since it is a sophisticated piece of furniture that at a very affordable price can be yours with just one click within the portal of the Swedish store. And if you add to this the variety of colors available, you realize why it is being an increasingly popular option.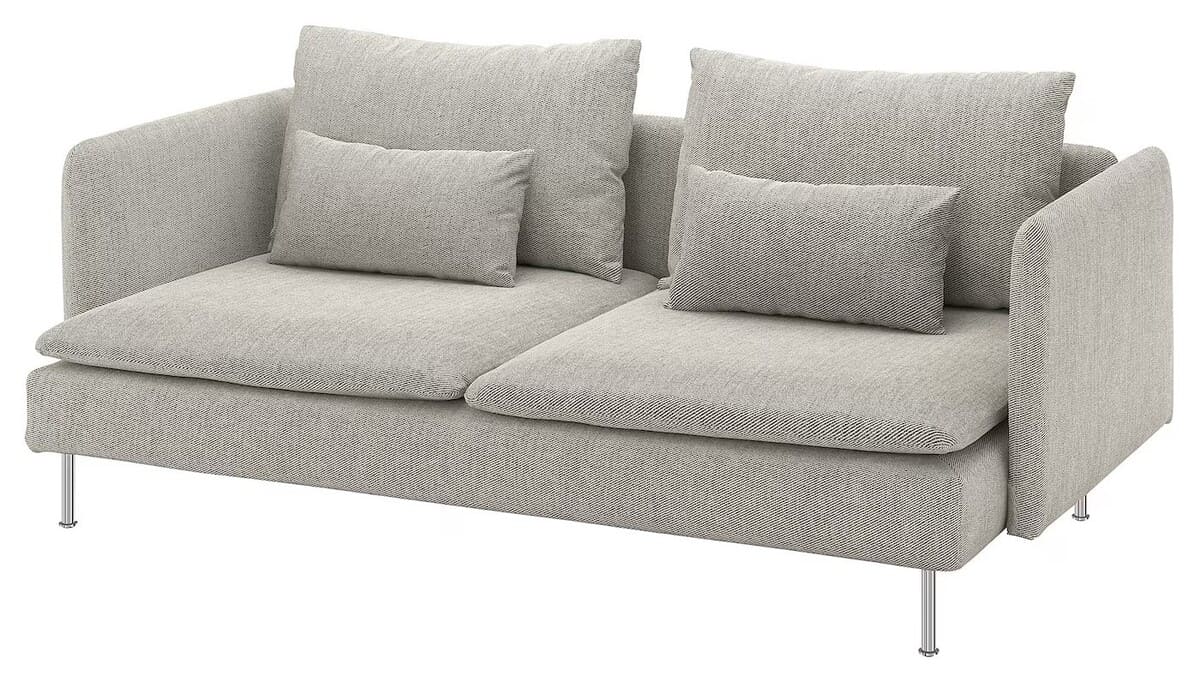 IKEA SÖDERHAMN Sofa
If you are looking for a comfortable, elegant, and customizable sofa, the SÖDERHAMN Sofa from IKEA can be a good option. It is a series of modular sofas that you can combine as you want to create your design. It stands out for its intelligent and good-quality composition. Especially for the comfort and support it can offer.
The SÖDERHAMN Sofa from IKEA has a washable and removable cover that you can change for another that you like better. You can also choose between different colors and fabrics to give a different touch to your living room. Therefore, it is a piece of furniture that can be part of the interior of your home for many years, regardless of changes in decoration.
IKEA sofa with deep seating
To combine comfort and style exceptionally, this sofa from IKEA is a suitable choice. Especially since they are designed with comfort in mind, offering deep seating. These allow users to relax and unwind comfortably so that they can relax for long periods.
The feeling of sinking into such a sofa is comforting. Which makes it the perfect place to read a book, watch a movie, or just rest after a long day. In addition to its comfort, this IKEA furniture stands out for its modern and functional Scandinavian design.
Easy-to-combine family sofa
This sofa from IKEA is an ideal choice for those looking for a versatile piece of furniture adaptable to different styles of decoration. It has a timeless design, accompanied by a neutral tone that fits wonderfully into any space. Its versatility lies in its ability to complement both a modern and a more traditional decoration.
This allows the sofa to function as a centerpiece in the living room. Best of all, you can change its appearance with the simple addition of decorative cushions or blankets. This makes it easy to update the style of your home without the need to replace the sofa.
Technical details of the SÖDERHAMN Sofa
It comes with back cushions to enhance the support it can offer.
It uses high-resilience foam to optimize the comfort it provides.
It can be complemented with other furniture to have more space.
It uses high-quality materials in its composition, such as steel, solid wood, and polyester fibers.
Its measurements are as follows: 27 x 78 x 39 inches.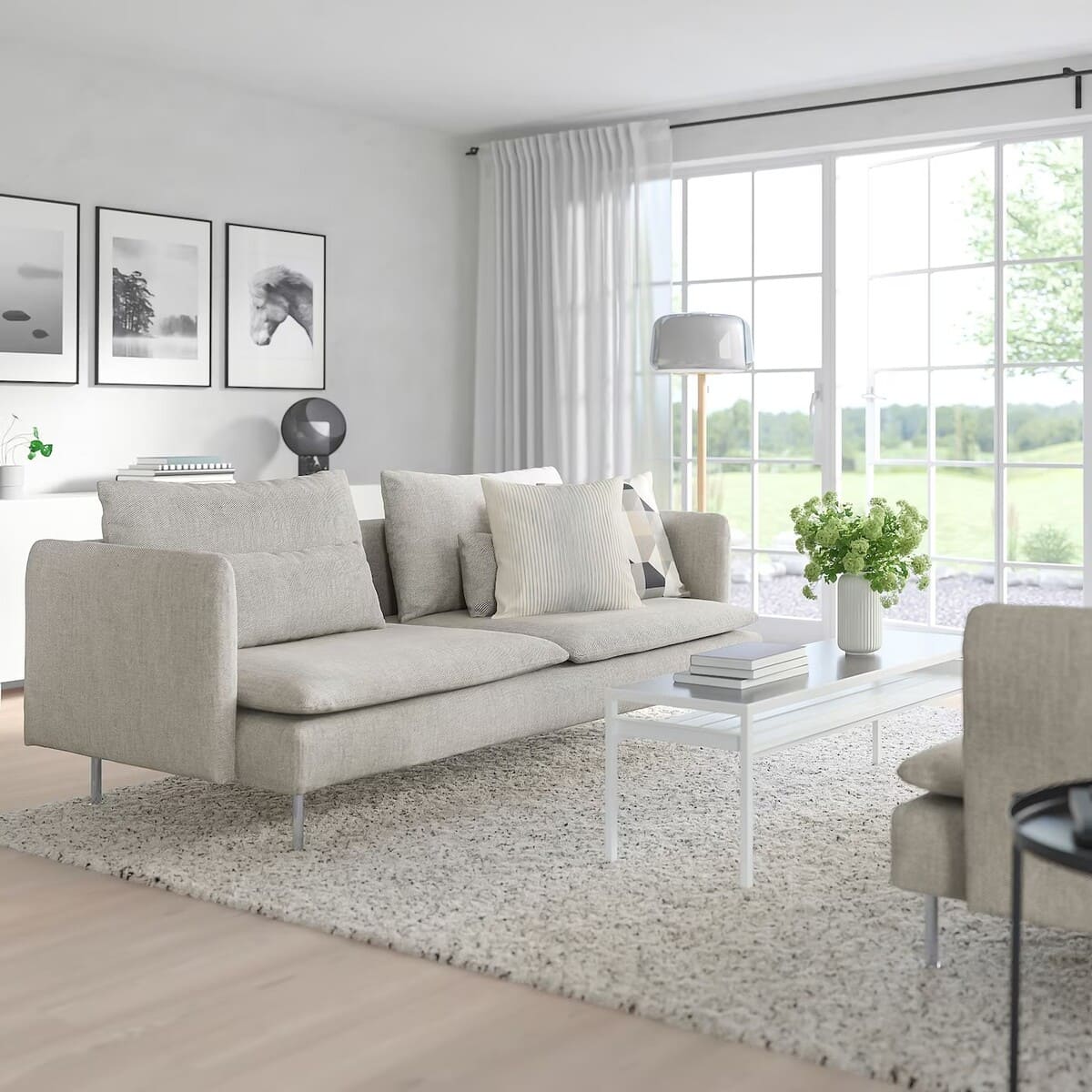 The current price of the IKEA SÖDERHAMN Sofa
Currently, the IKEA SÖDERHAMN Sofa model can be purchased directly from the official website. This product is reasonably priced at $949.00. With the IKEA Projekt credit card, you can pay in 6 monthly installments of $159.00. In addition, this IKEA furniture has a warranty coverage of 10 years.