It's time to work out, and while Adidas has good options for clothing, Target hit a home run with its new sports line. At the time of exercising, there is a lot of movement, and in some cases our worst enemy is clothing, so that this does not happen, the American store had no problem designing ideal outfits that are giving everything in the fashion market.
The Look At The Square (LATSQ) team took a look at the Women's Zip-Front Jacket that All In Motion brings especially to the Target catalog, designed for women who love to do exercises of all kinds, from yoga and pilates to those women who like to do cardio and run more, accompany it with your best leggings, crop top and sports boots, to make a complete routine without anything stopping you, and best of all, you will look good doing it.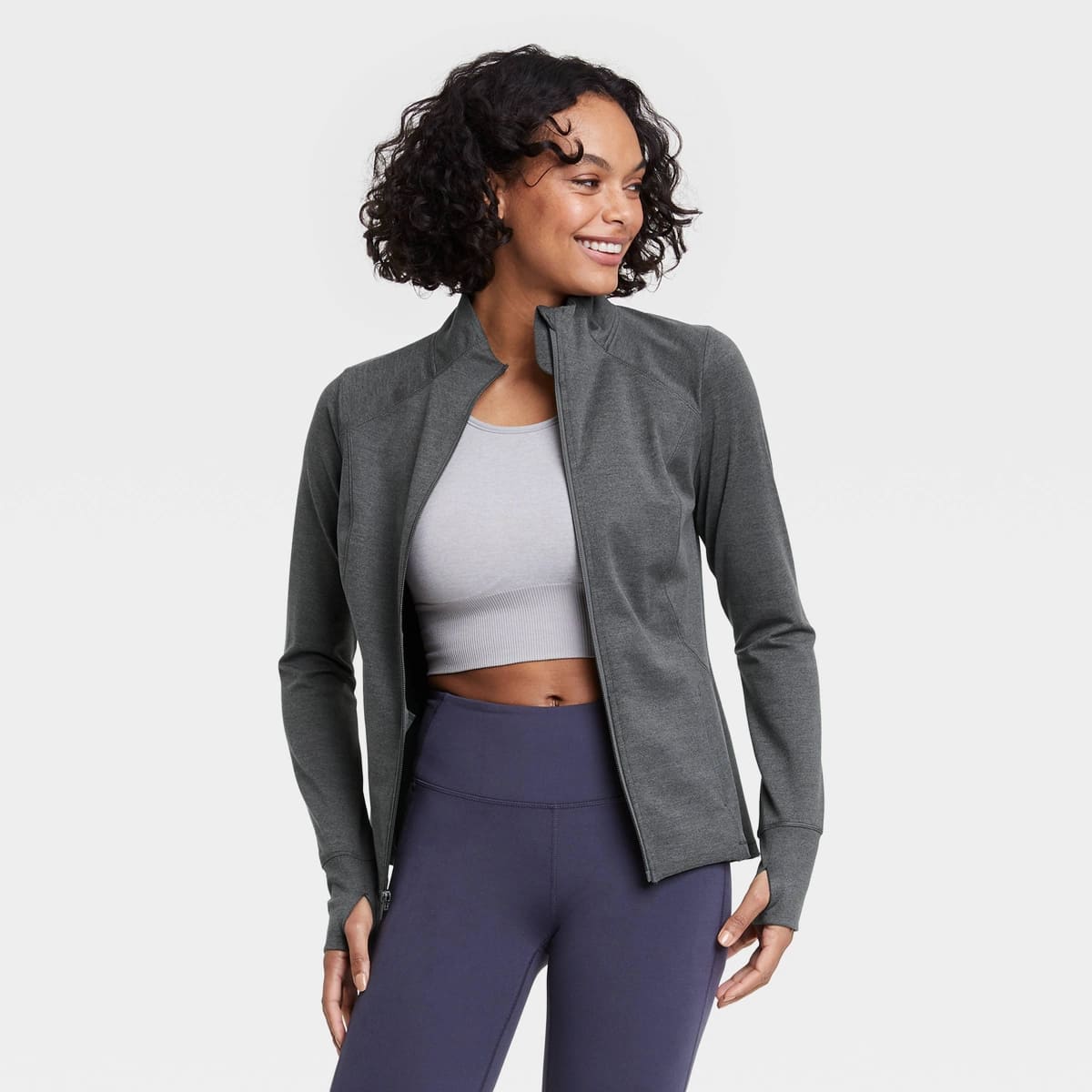 Target Women's Zip-Front Jacket
With a minimalist design in multiple neutral colors, the Target Women's Zip-Front Jacket is a perfect workout garment. This is a sports jacket that adapts easily to the female body, in order to provide greater freedom of movement. At the same time, the garment helps keep the body cool and ventilated.
Due to its traditional design, the Women's Zip-Front Jacket model can be combined with different pieces. In this way, it can become an accessory of daily use in all workouts. Its light composition helps to have more energy during periods of physical activity. Thanks to this, it is easier to continue progressing and improving.
Sports jacket for multiple activities
There are several reasons why this Target garment enjoys great popularity and high demand. In particular, it should be mentioned the fact that it can be adapted to different sports activities. It is a jacket that serves for running, dancing, strength or mobility training, yoga, pilates and much more.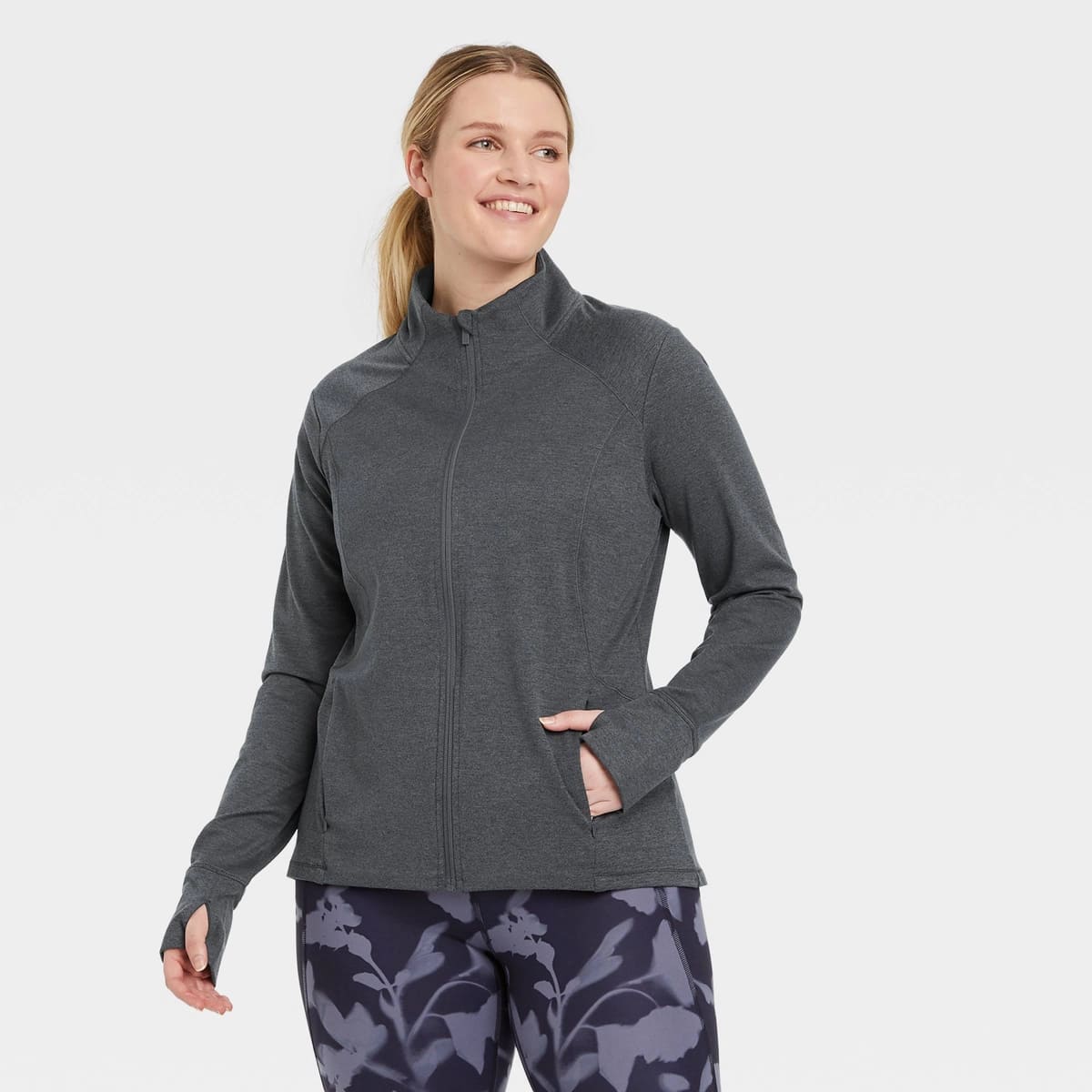 Thanks to its multiple functions, this is a jacket that can always have some use. In any of the activities for which it works, the garment offers good performance and helps to achieve efficient perspiration. These qualities are possible thanks to its composition, since it uses a resistant and flexible fabric.
Sports jacket with sun protection
This Target sports apparel can be worn anywhere, no matter the weather. Especially because it is designed with UPF 50+ sun protection. In this way, the body can be kept protected from the sun's rays. This prevents burns and other serious skin diseases.
The sun protection of the jacket is incorporated throughout its structure. Thus, it protects the entire torso and arms. In addition, this feature of the jacket does not detract from comfort or ventilation.
Highlights of the Women's Zip-Front Jacket model
It is a garment that is available in black and 3 other neutral tones.
The sports jacket is available in sizes ranging from XS to 2X.
This piece from Target is designed with a splendid soft and elastic fabric.
It has built-in thumb holes to keep your hands warm when training.
It has secure side pockets to store accessories for personal use.
The integrated zipper offers complete coverage that is easy to customize.
The sports jacket is made with recycled polyester and elastane.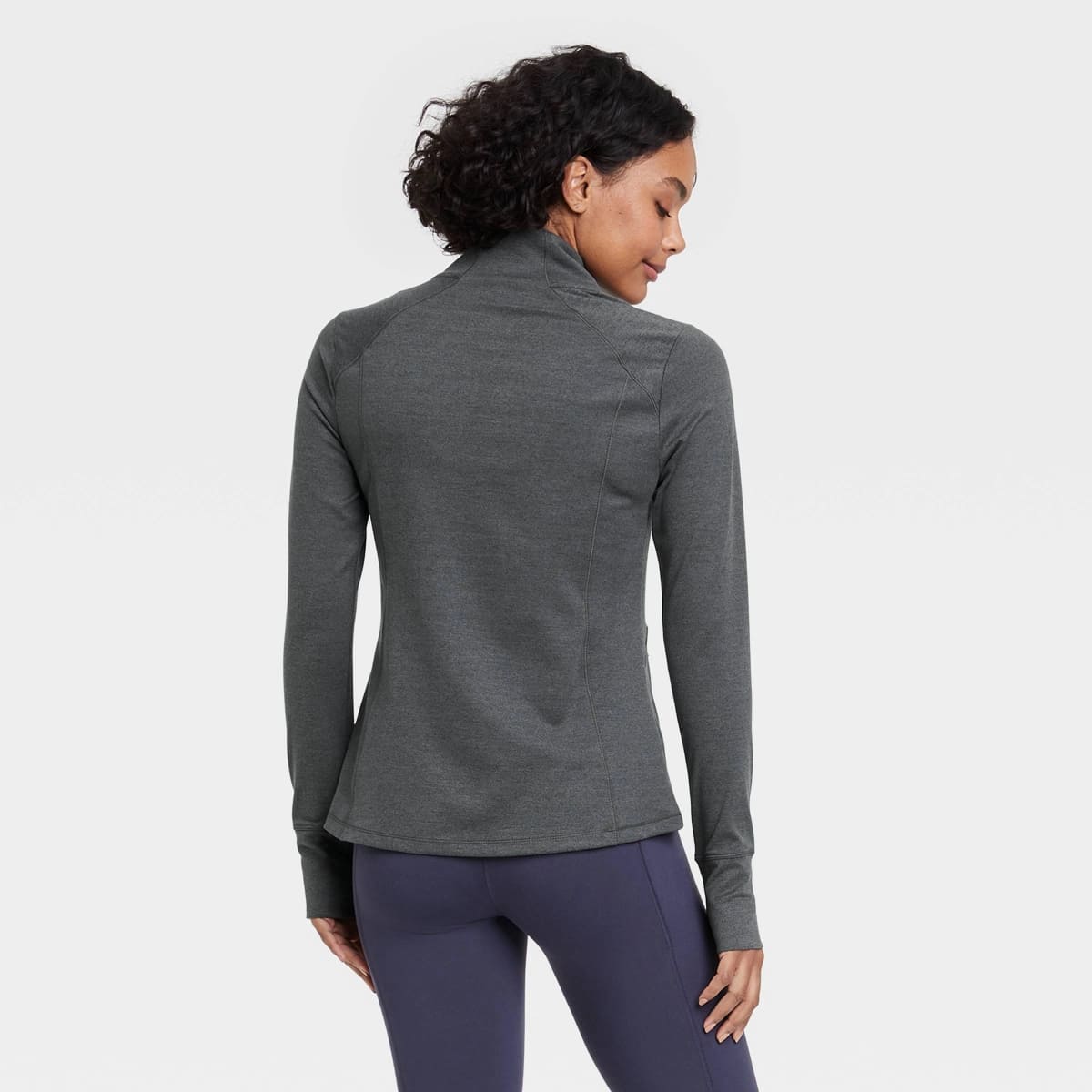 Target Women's Zip-Front Jacket price
At the moment, the Target Women's Zip-Front Jacket model can be purchased with a bargain price. The original cost of this product is $30.00. However, with 15% it is possible to save $4.50 on the purchase. That is, the sports jacket is now worth $25.50. And best of all, you can pay with several secure methods.