ALDI has taken on the hard task of being present for you on any occasion, and beyond providing you with a catalog full of premium food, now it also plans to help you shape your figure. The consultants of Look At The Square (LATSQ) believe that an excellent collection of machinery to do exercises is essential.
From beginner to the most professional, you can use dumbbells, elastic straps, and more at home. This 2023 the German store is a reliable option in the United States for you to start preparing your gym at home. And best of all, it will be within reach of your pocket.
ALDI Weider Adjustable Workout Bench
To start the year with everything, ALDI has a product that will guarantee you hours of effective training. The Weider Adjustable Workout Bench is the ideal accessory with a high-density foam backrest, which allows you to properly maneuver the weights.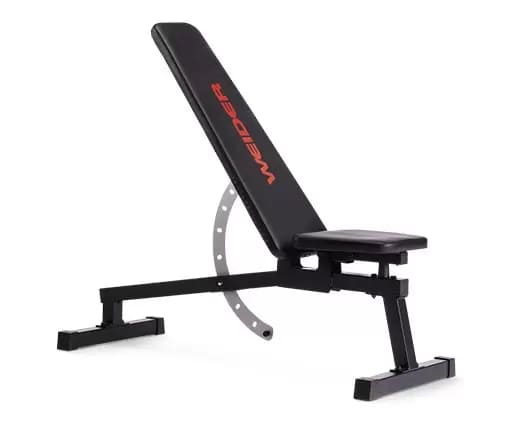 With this accessory, you will no longer have problems or risks of injuring your back, shoulders, or arms when lifting the dumbbells during your routines. And for a comfortable $79.99, you'll enjoy features like:
14 bank positions.
Stitched vinyl seats.
High-density foam backrest.
Ergonomic design.
Its size is ideal to place it in a corner of your garden, or in that room that you destined to create a gym at home. With a total weight of 410 pounds, it's a bit difficult to move, but it gives you the security you need to know it won't move at any time.
Crane Slam Ball
Do not dismiss the use of a ball when you are exercising, because the Crane Slam Ball can be ideal for those mobility exercises that you avoid so much. It comes with a presentation ranging from 15 to 20 pounds of weight, creating the perfect tool to do cardio while working and increasing the strength of your muscles. In addition to enjoying features such as: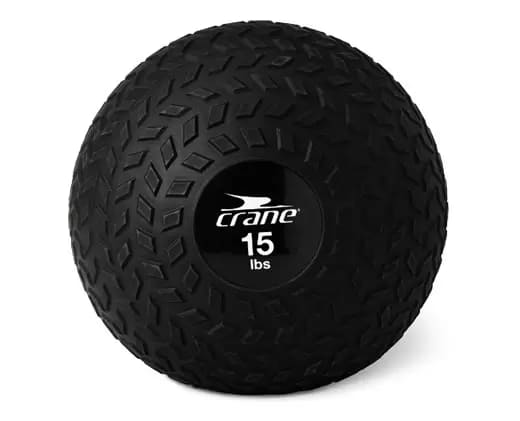 Versatile for fitness exercises and launch.
Use to strengthen the whole body.
Durable textured surface
Full of sand.
Approximately 9″ in diameter.
Exercise table included.
And one of the biggest advantages you can have for as little as $19.99 is the opportunity to improve your cardiovascular endurance and hand-eye coordination. By launching it or doing mobility exercises with it, you gain excellent physical quality for half the effort.
ALDI Crane Kettlebell Set
One of the first things you should buy when you want to create your home gym is the Crane Kettlebell Set. There are endless exercises and movements that you can do just by having a game that goes from 5 pounds to 15 pounds. Its features are unmissable: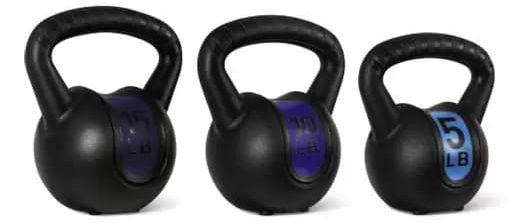 Includes exercise table for beginners and advanced.
Comfortable and durable plastic exterior.
Flat base so that the weights remain upright.
Ideal for working for several muscle groups at home.
This kit means that you no longer have a single excuse not to exercise at home. Because you can work every part of your body with them. Legs, buttocks, arms, and back… everything is covered with this set, which you can purchase for as little as $29.99 in the ALDI web catalog.
Crane Stretch & Tone Bar, Thigh Toner, or Tummy Trimmer
Finally, we cannot leave aside the Crane Stretch & Tone Bar, Thigh Toner or Tummy Trimmer. An accessory that in addition to being essential for exercising at home, allows you to stretch more easily and with a little strength to generate resistance. Designed to tone the muscles of the body and do pilates wherever you want for only $12.99, and with features such as: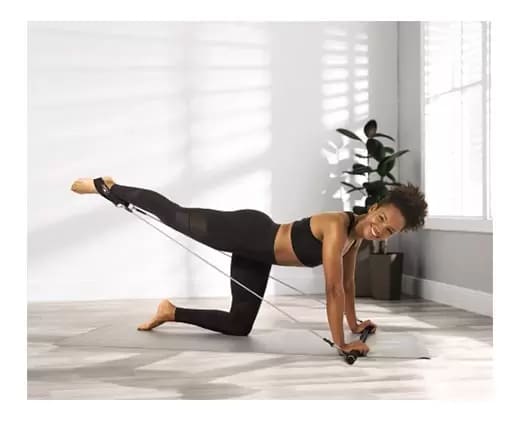 Foam grips and non-slip foot straps for a smooth workout.
Ideal for use at home and while traveling; Lightweight and portable.
Includes exercise instructions.
Simple and fast assembly without tools.