Blush is a key part of makeup, and although there is a great variety in the market to get a durable one, that looks natural and that is made with a formula that suits our skin can take many days or months and for this reason, Selena Gómez, with her brand Rare Beauty on Sephora, has been responsible for creating a line of liquid blush designed to include all skin tones, from the lightest to the darkest, so that no one is left out.
For more radiant skin, with natural finishes to envy and not to spend too much, Rare Beauty's line of foundations, lipsticks, concealers and blushes have gained so much fame that they have even invaded social networks in the United States. And even more so, when cosmetology experts give a 10/10 to the packaging, which in addition to being elegant and chic, is designed to be easy to open for people with motor difficulties.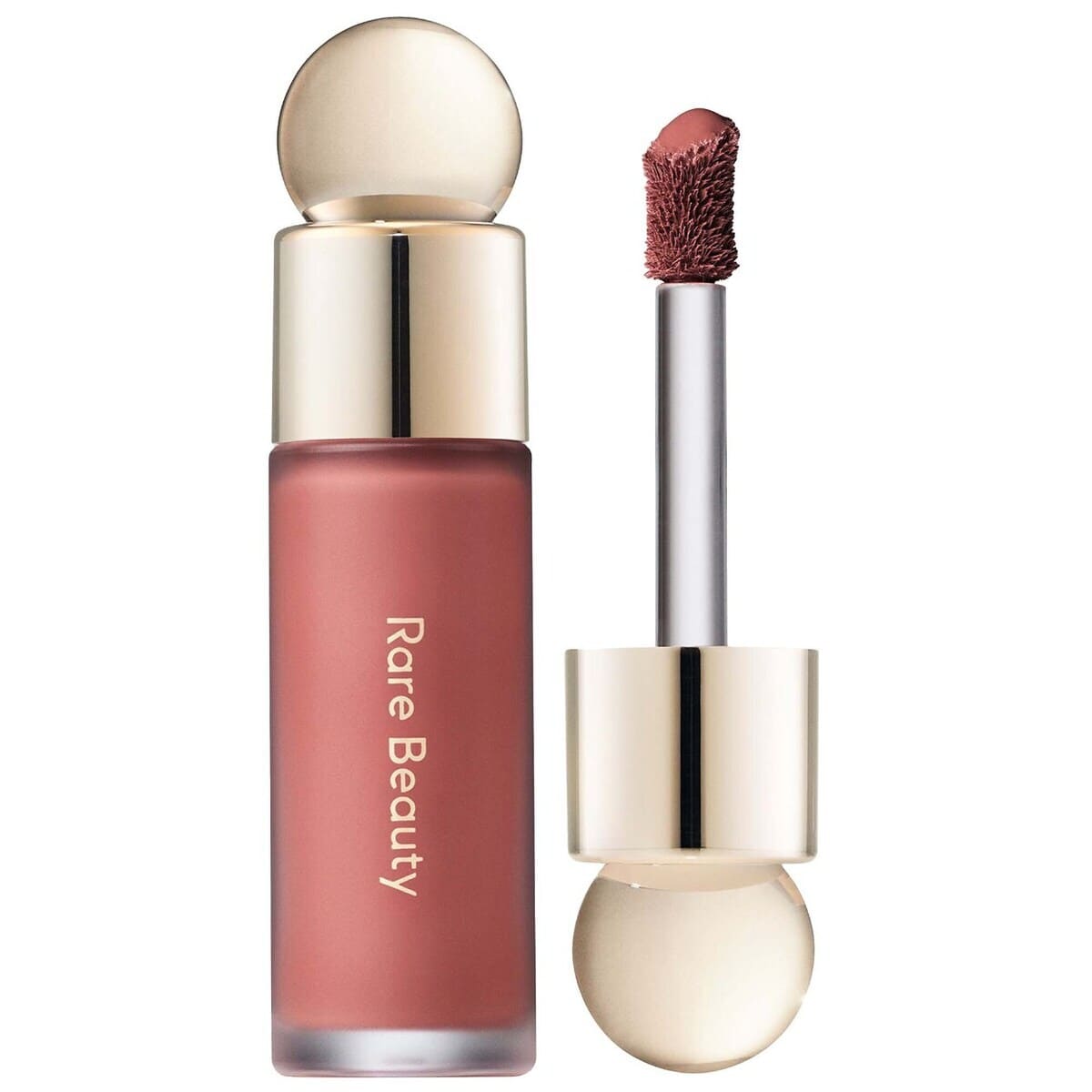 Sephora Soft Pinch Liquid Blush
For smooth, natural cheek color, Sephora's Soft Pinch Liquid Blush is a product to consider. This belongs to the Rare Beauty line of Selena Gómez, so it has an ergonomic design. Thanks to this, its grip is simple and can be applied easily. Therefore, it is an ideal liquid blush for all people.
In addition, the Sephora Soft Pinch Liquid Blush model stands out for the subtle and light appearance it offers on the skin. It creates a gradual blur that gives a natural and radiant appearance around the cheeks. And best of all, is that the application of this product is long-lasting, without generating any side effects.
Smooth, healthy liquid flushing
This product designed by Selena Gomez is designed naturally and healthily. Thanks to this, its application offers a fresh appearance on the cheeks, accompanied by a soft texture. This fades subtly and can be noticed for long periods.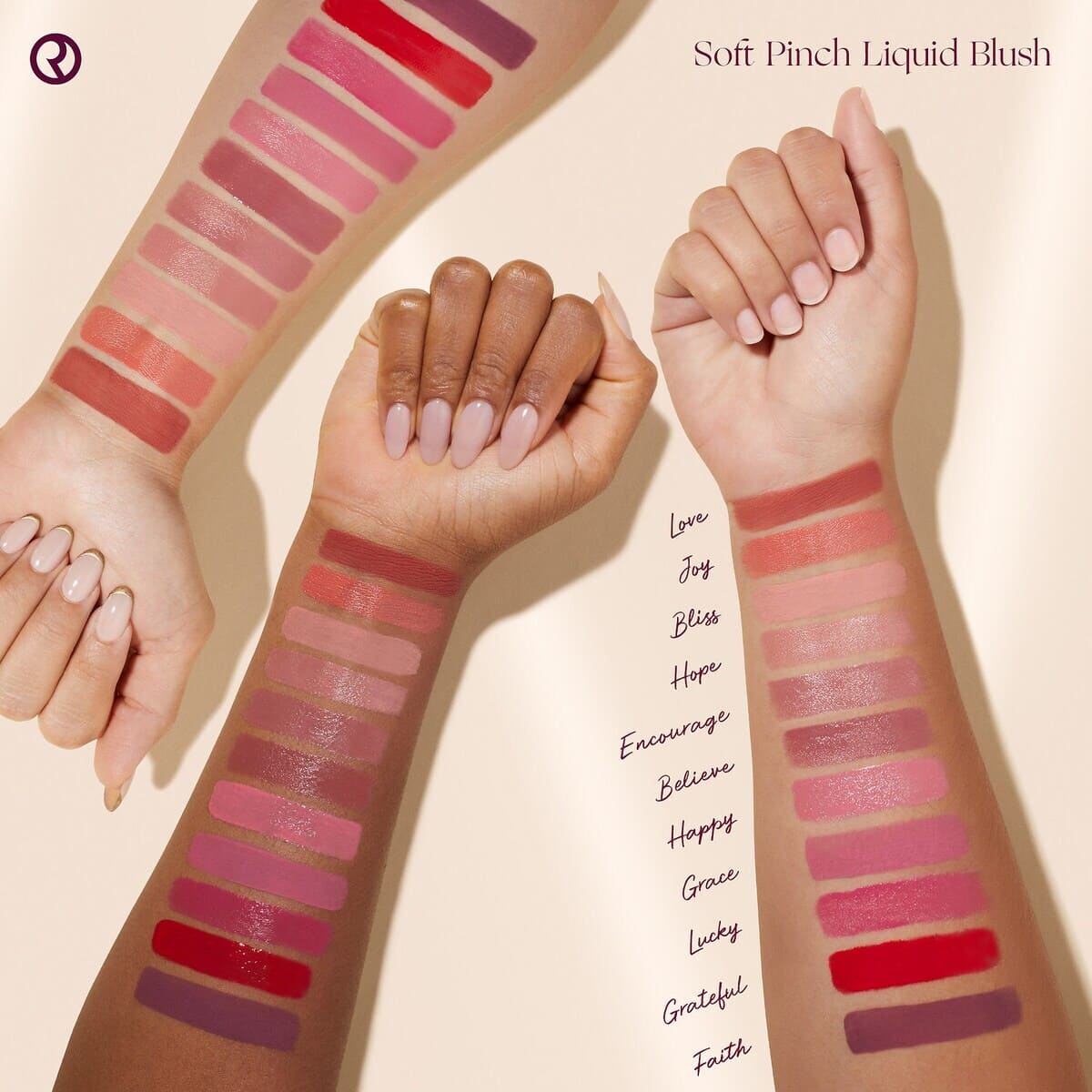 On the other hand, it should be noted that this is a liquid blush whose application does not generate obstructions in the pores. It can be applied to skins of all types safely since it is enriched with moisturizing and nourishing ingredients.
Radiant finish liquid blush
The liquid formulation of this Sephora blush provides a healthy, luminous glow on the skin. Especially because its bright effect helps to highlight and enhance the face. In this way, it is possible to achieve a fresh and juicy appearance on the skin. In addition, the bright and shiny finish wears evenly over time.
It should also be mentioned that the application of this product can be built gradually. Thus, it is possible to get the desired intensity on the cheeks.
Main qualities of the Soft Pinch Liquid Blush model
It is a liquid blush that is available with matte and wet finishes.
Long-lasting medium coverage, ideal for use for several hours.
Made in a vegan way and free of animal cruelty.
Works as a second skin and does not generate discomfort in the skin.
Produces a silky and soft texture to provide greater comfort in the skin.
Can be easily applied just by using your fingertips.
Its compact and ergonomic design allows easier handling of blush.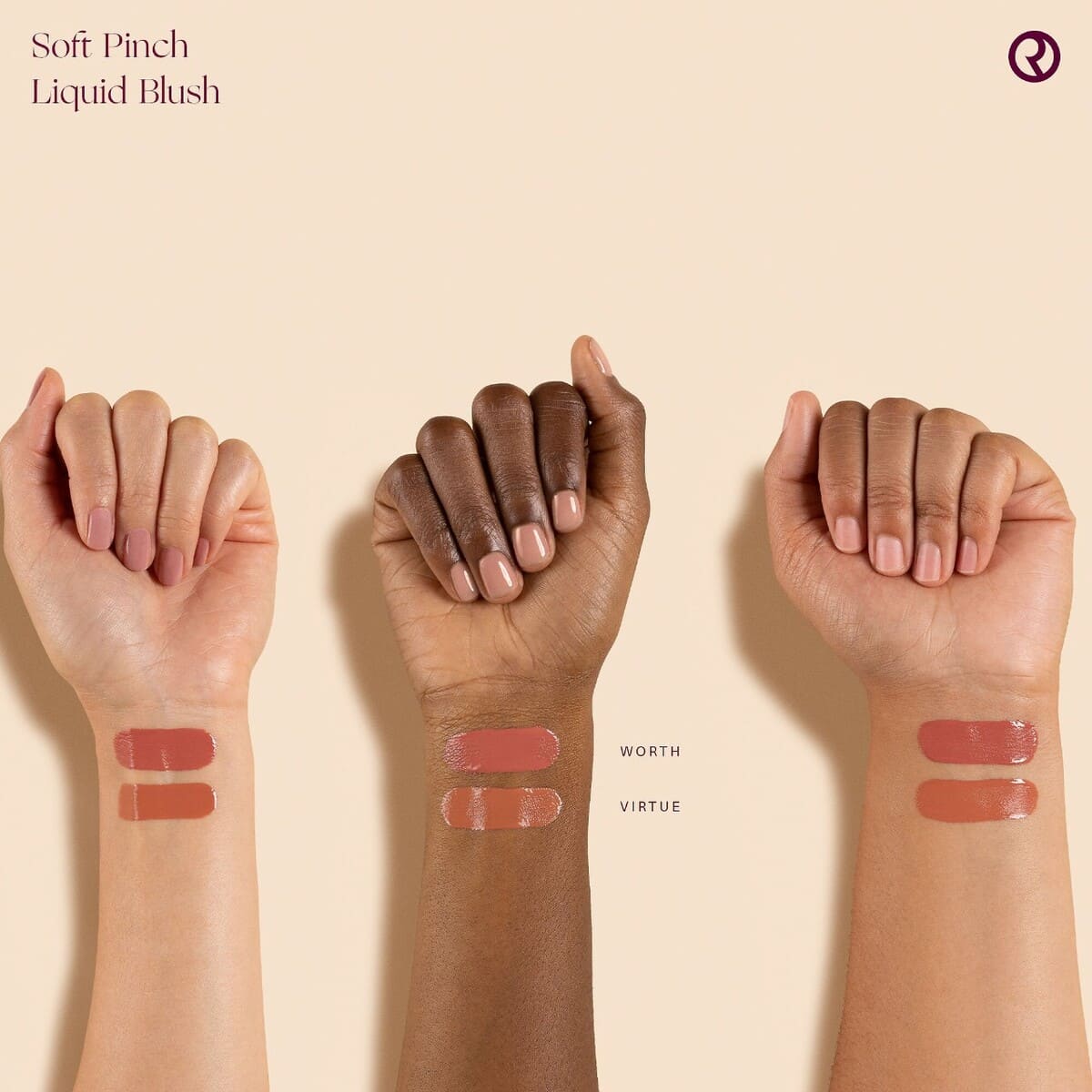 Sephora Soft Pinch Liquid Blush price
Today, the Soft Pinch Liquid Blush model can be purchased directly from the official Sephora website. This makeup product has an affordable price of only $23.00. In addition, with Afterpay or Klarna you can pay in 4 monthly installments of $5.75. It is even a product that can be ordered with automatic replenishment.