A new year means the early arrival of the favorite seasons of lovers of sun, heat, and beach. Family pool days are not properly enjoyed if you do not have a cold drink that refreshes you after hours in the sun. And that's why Target is ahead so that when spring and summer arrive, you have a way to keep your drinks cold and refreshing.
At Look At The Square (LATSQ) we have put the magnifying glass on the Portable Rolling Patio Coolerk, which is more than the conventional refrigerator that everyone has at home from Amazon or Best Buy. Its design is extremely striking, giving a very extra touch to the decoration of your garden. And without a doubt, no matter where you take it in, it will be the center of attention.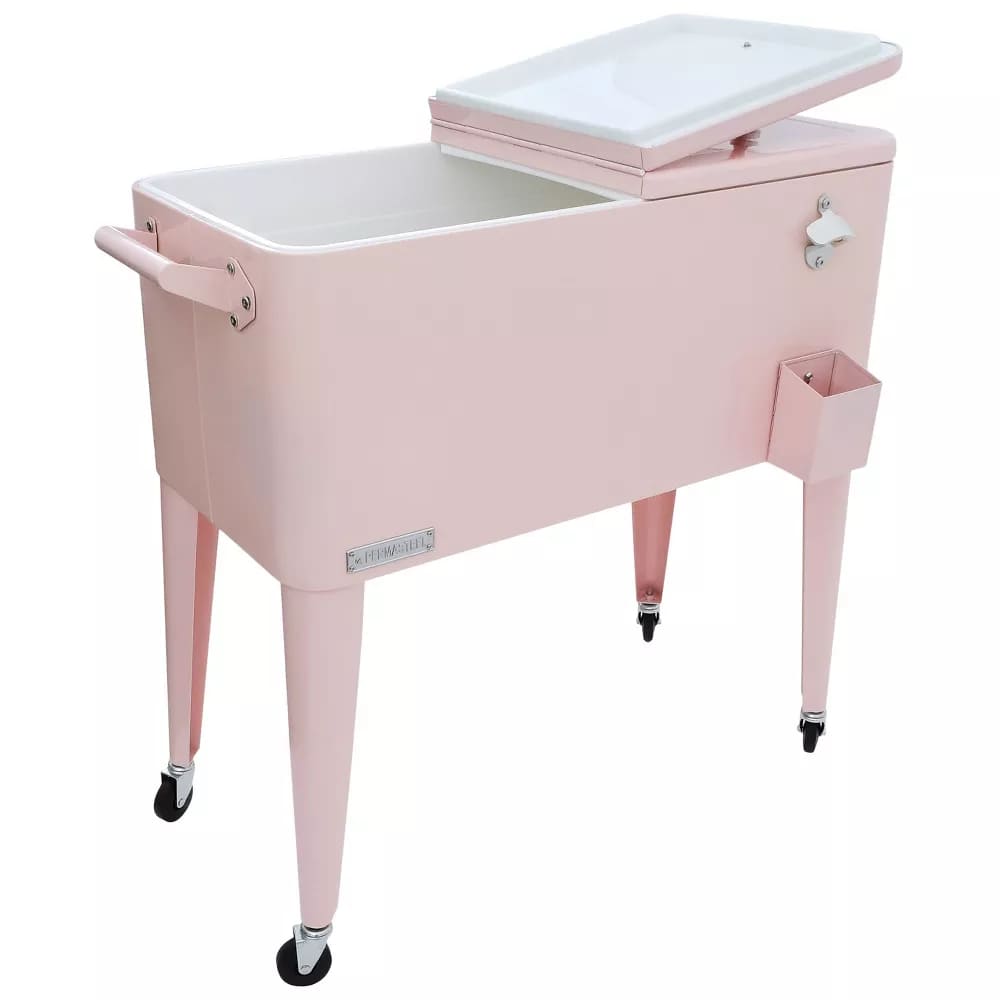 Target Portable Rolling Patio Cooler
It is a cooler trolley for parties of compact size and an elegant structure, complemented by powder coating. Thanks to this, the Portable Rolling Patio Cooler model from Target adapts to all types of environments. You can use it to cool drinks during meetings you have in your garden, terrace or any other outdoor space.
It is also important to note that the Portable Rolling Patio Cooler product is a high storage capacity. It is 80 quarts in size, where you can store up to 110 12-ounce cans, with extra room for ice. Without a doubt, it is an accessory that will help you enjoy more parties and meetings with your friends.
An easily accessible accessory
With this Target beverage cooling accessory, you can enjoy it with your friends in an organized way. In particular, because it is a product of easy access to drinks, of the way in which its lids are designed. In addition, it has a cap collector on the side and a high-quality bottle opener. On the other hand, it should also be noted that it has a drain plug so you can clean the product in a simple way.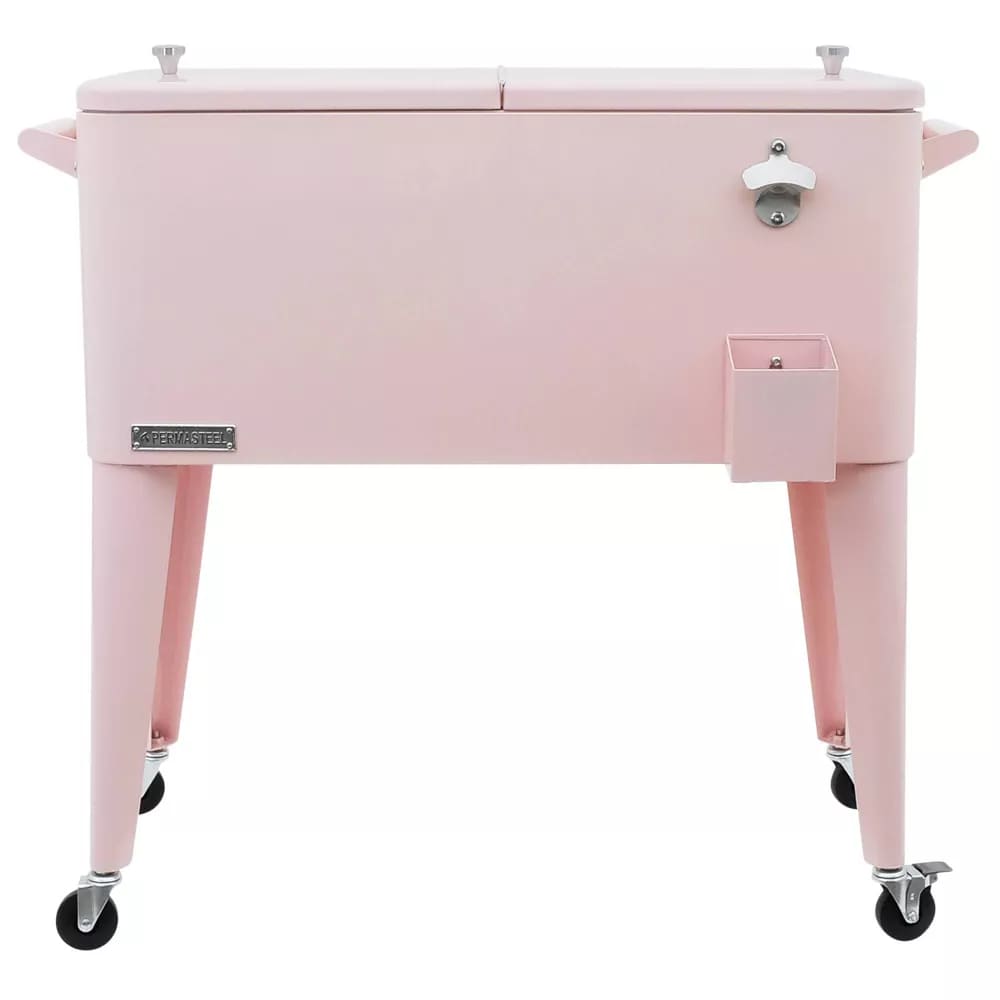 Helps you keep your drinks cold
Thanks to the composition of this cooling cart, you can keep your drinks at the temperature you want for long periods of time. In fact, it has the ability to keep drinks cold for up to 36 hours. In this way, you can enjoy extended periods of time with your loved ones.
As a result, this portable cooler performs spectacularly on short and long trips you make. Because it allows you to be drinking your favorite drinks during the journey.
Advantages offered
Not only does it serve to store drinks, but you can also use it for snacks. Especially since it has an additional shelf at the bottom.
It helps you keep all your guests happy during the party or gathering. So you don't have to serve hot drinks or spoiled food.
Allow you to enjoy the events you organize in an organized way. So you don't have to spend a lot of time cleaning up when everyone leaves.
It is an easy accessory to move by the 2 side handles and 4 wheels it has.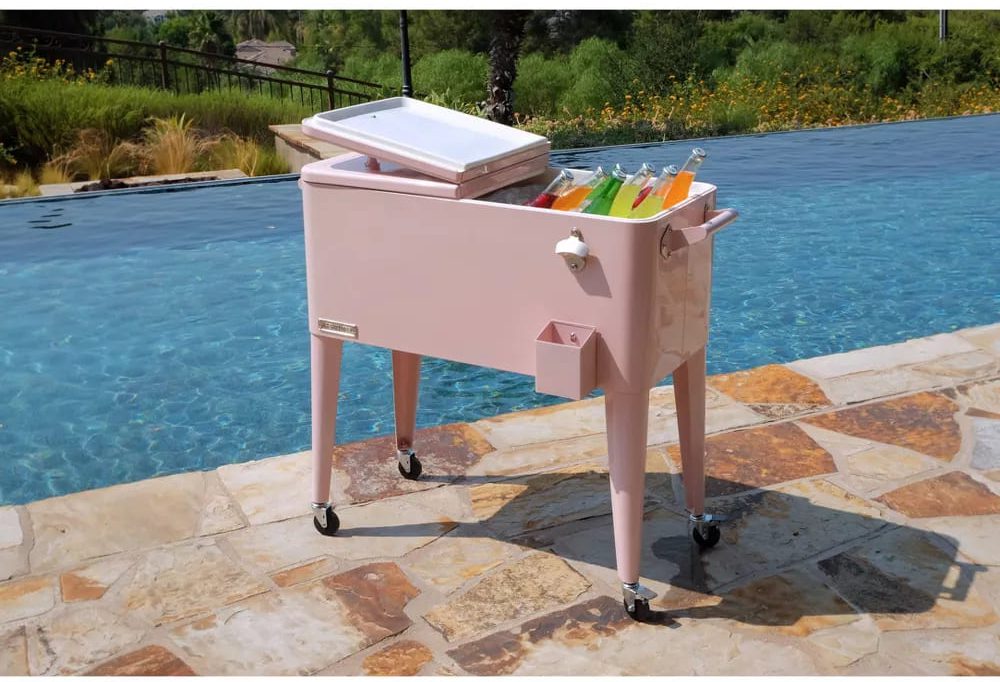 Target Portable Rolling Patio Cooler Price
From the official Target website, you can get the Portable Rolling Patio Cooler model for an affordable price. This costs $161.99 and can be paid in monthly installments of $16.00 per month with Affirm services. It does not come with warranty applied, but you can pay for Allstate services to protect your purchase for a period of 2 years.