There is nothing better than food cooking itself, and for that Amazon gives you a catalog of options ideal for sitting down, relaxing, and waiting for dinner after a long day of work. As we have seen previously in Look At The Square (LATSQ) Amazon has what you need from blenders, ovens, and dehydrators, to the new Elite Gourmet, an air fryer that will give you delicious meals and in record time.
With tremendous qualities, it has become a popular choice in the United States for being striking, modern, and elegant. Everything in your kitchen needs to be optimized and ready for any dish, not for nothing this model of Jeff Bezos' company remains like a rock in the market even against the most profitable options of Best Buy or Costco. And more, when you can have it at home with just one click.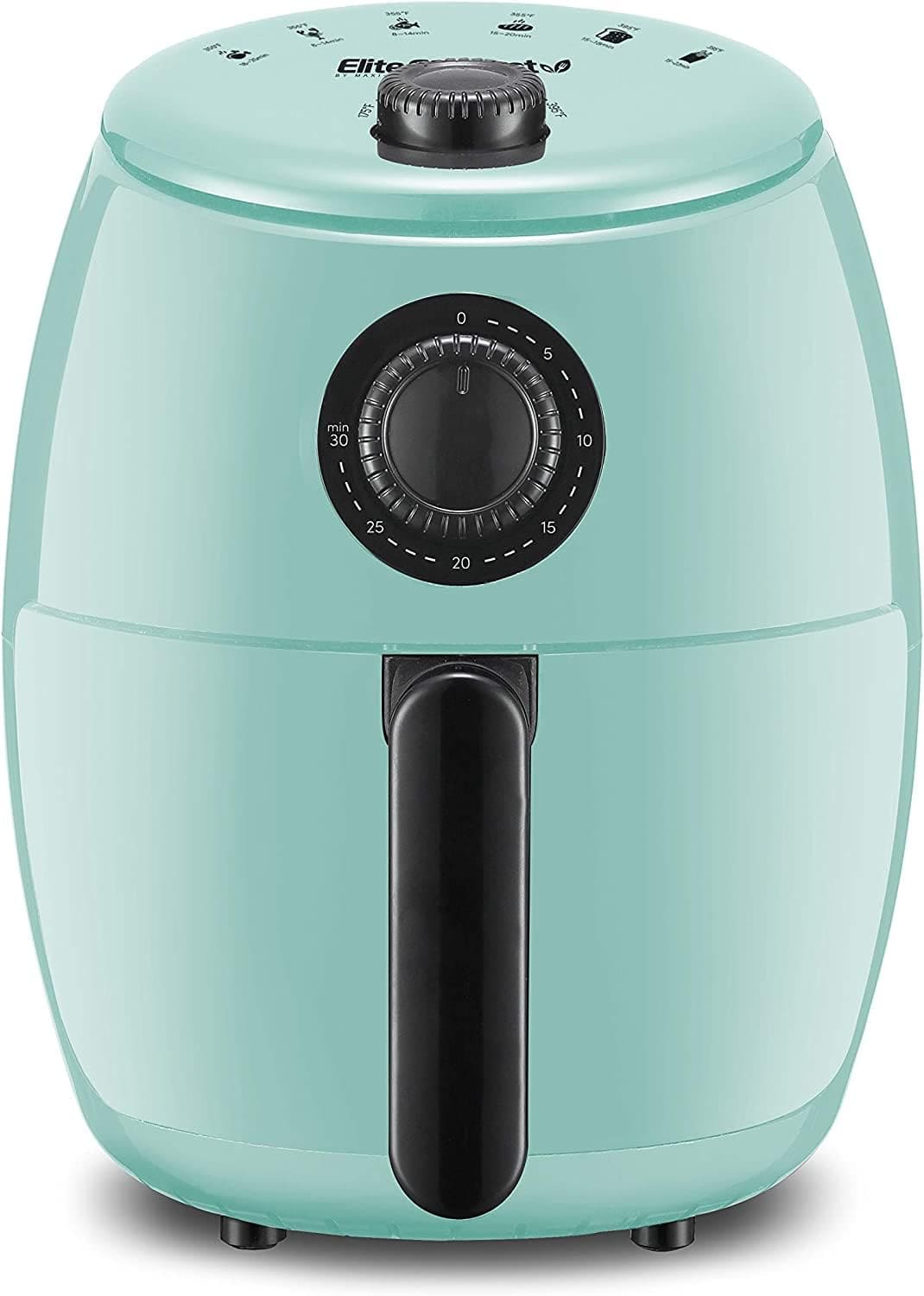 Amazon Elite Gourmet EAF-0201BL Personal
The Elite Gourmet air fryer EAF-0201BL Personal is an innovative addition to the modern kitchen. With its compact and efficient design, this fryer allows you to cook in a healthy way and without using oil. In addition, this Amazon product is equipped with a powerful 1000W motor.
It is able to heat the air to high temperatures, achieving crunchy and delicious results. This air fryer has a temperature control and timer, which makes it easy to prepare a wide variety of recipes. On the other hand, its non-stick coating is free of PFOA and PTFE, ensuring that food is cooked safely.
Air fryer for healthy eating
There are many qualities that the Elite Gourmet EAF-0201BL Personal model from Amazon possesses. In particular, because it is an appliance for those who want to enjoy a healthier diet without sacrificing taste. It has the ability to cook with a staggering 85% less oil than traditional frying methods.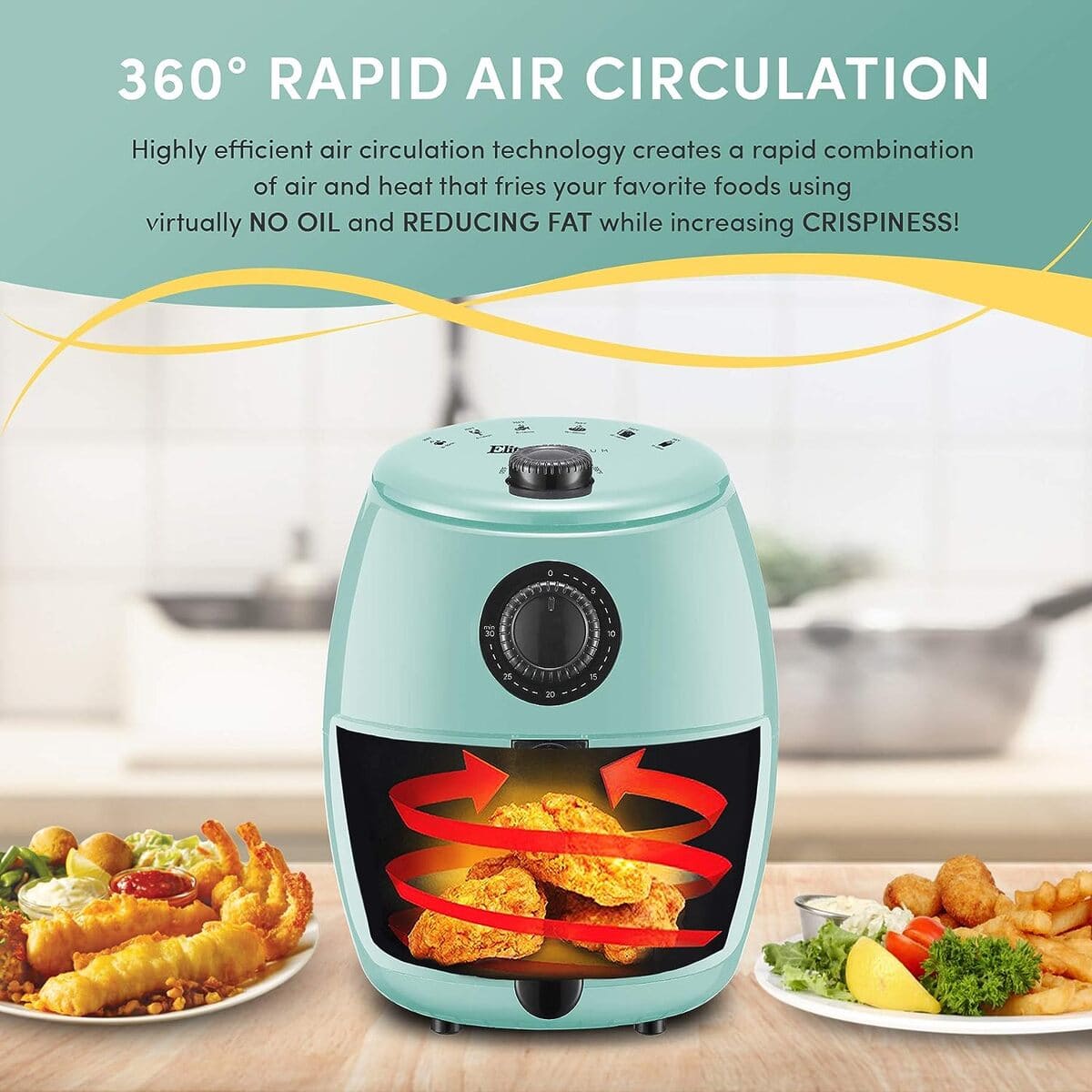 Its operation is simple and convenient. Just add the food to the tray in the drawer, adjust the temperature and cooking time, and start cooking. The result is a delicious and crunchy meal, with all the flavors and without the unnecessary fat. With this air fryer, eating healthy becomes an easy and delicious option.
Compact air fryer
Its compact and efficient design makes it ideal for small spaces or for those who cook in smaller portions. With a nonstick skillet and a PFOA/PTFE-free shelf, this fryer can hold up to 2.1 quarts or about 1.5 pounds of food. Therefore, it serves for personal use and to prepare food for several people.
One of its most notable advantages is its ability to cook faster and safer compared to traditional frying in oil. Not only does it eliminate the worry of hot oil splash burns, but it also reduces electricity consumption.
Main details of the Amazon Elite Gourmet EAF-0201BL Personal model
It works with an integrated temperature control ranging from 180 F to 395 F.
It has a built-in timer that can reach 30 minutes with ease.
It has an ergonomic hand that reduces the risk of accidents and burns.
It has 6 programmed cooking functions for easier handling.
It has a design of compact dimensions, with measures of 8.5 x 11.02 x 10.75 inches.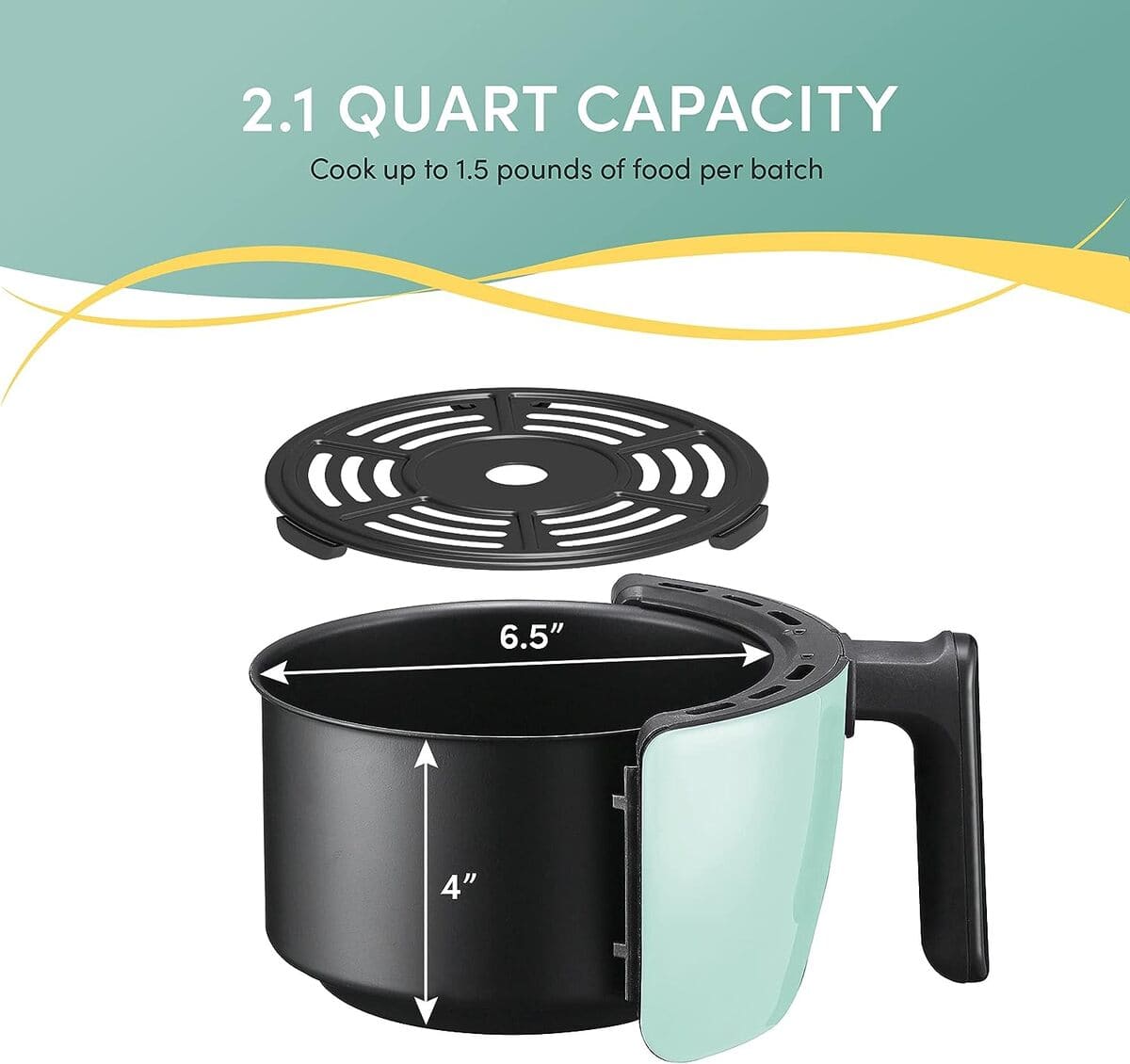 Amazon Elite Gourmet EAF-0201BL Personal Price
Currently, the Elite Gourmet EAF-0201BL Personal model can be purchased directly from Amazon's virtual platform. This is a product that is available with a discount of 19%. Therefore, its original price is $47.99, but it can be purchased for a reduced cost of $39.09.