The years do not pass in vain, and in the middle of 2023, plastic surgeries are already going out of fashion because now the avant-garde thing is to take care of the skin based on creams, serums, masks, and all kinds of gels and exfoliants that leave your skin clean, soft, revitalized and without wrinkles. And Sephora has everything you need, from the new C5 Super Boost moisturizer with excellent vitamins, to the Dewy Skin Cream Plumping that gives volume and vitality to the face.
With about thirty minutes spent every morning and night, you'll ensure a porcelain complexion for many years to come that will withstand even the toughest climates, and won't need too much Macy's or Amazon makeup to look great. The beauty experts at Look At The Square (LATSQ) are betting on the success of products that have earned excellent reviews throughout the United States in a short time. So let's see.
Sephora Dewy skin cream plumping & hydrating moisturizer
The Dewy Skin Cream Plumping & Hydrating Moisturizer from Sephora is a high-quality moisturizer. This product promises to give the skin a luminous and healthy appearance. It is formulated with Japanese purple rice, to keep the skin protected from contamination. It also works as a protective layer against UV rays.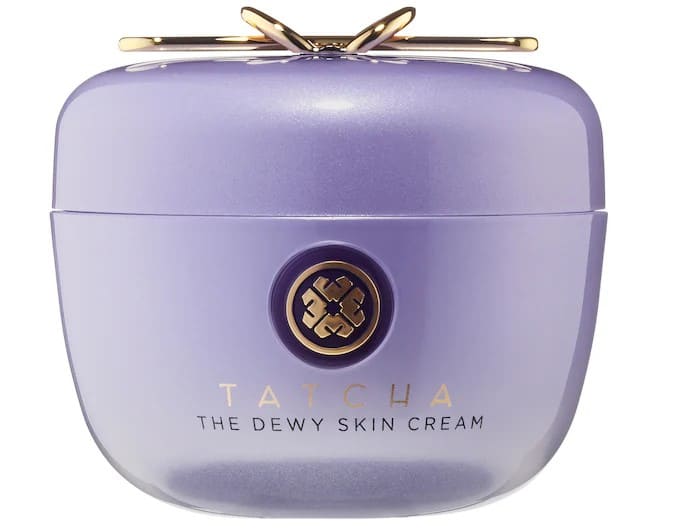 On the other hand, this product contains a mixture of Okinawan algae and hyaluronic acid. These help to improve the natural reserve of moisture in the skin. In this way, you can improve the nutrition of the skin and give it a smoother appearance. Best of all, this is an easy-to-apply product that delivers fast and long-lasting results.
On Sephora's official website, The Dewy Skin Cream Plumping & Hydrating Moisturizer is available at an affordable cost. This product is priced at $72.00 and can be paid in 4 monthly installments of $18.00.
C5 Super Boost Vitamin C moisturizer
Sephora's C5 Super Boost Vitamin C Moisturizer is a moisturizer with five percent vitamin C. Thanks to this, it can moisturize, brighten, firm, and protect the skin in a single step. In addition, this product can fight free radical damage and improve the appearance of dull skin.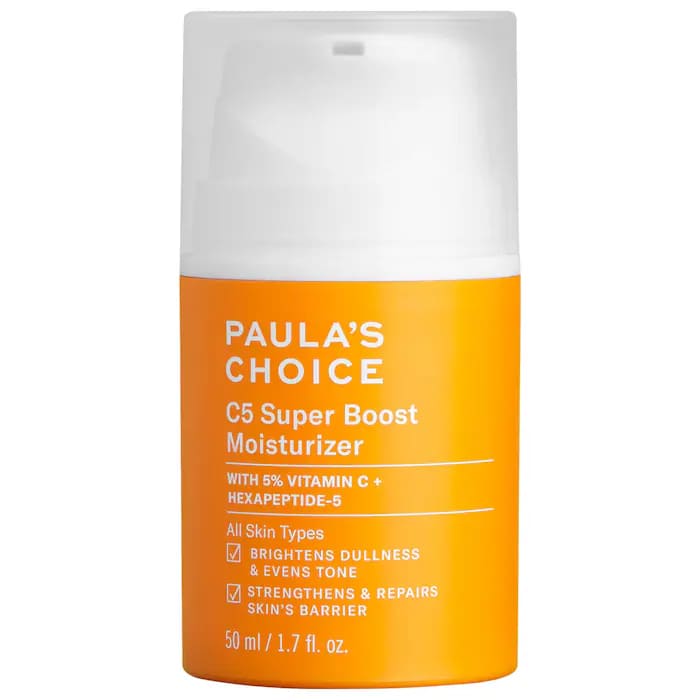 It is also good to mention that the application of moisturizer reinforces the skin barrier. In this way, it helps her stay hydrated over time. As a result, it can give a feeling of firmness and elasticity to the complexion. And best of all, this is a cream that can be applied to skin of all kinds.
To purchase this product, the Sephora digital portal is the best option. C5 Super Boost Vitamin C Moisturizer has an affordable price of $45.00 that you can pay in a financed way, in 4 monthly installments of $11.25.
Sephora let's get luminous brightening essentials set
Finally, we have to talk about  Sephora's Let's Get Luminous Brightening Essentials Set. This is a set of 3 products with vitamin C, composed as follows:  a serum, a moisturizer, and an eye contour cream. These products are designed to reduce the most common symptoms of aging.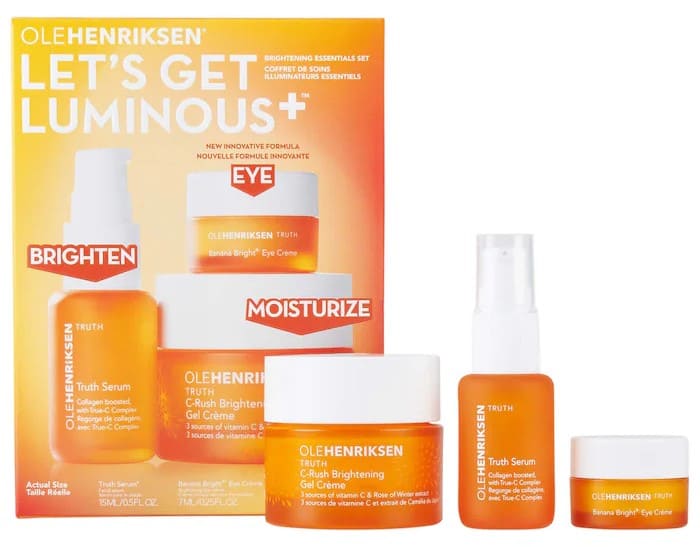 With the Truth Serum, you can improve the elasticity of the skin. At the same time, it helps prevent free radical damage. C-RushBrightening Gel Crème moisturizes skin throughout the day and gives it a healthy glow. In addition, the paddling for Banana Bright+ Eye Crème helps reduce dark circles, fine lines, and wrinkles. On Sephora's virtual portal, the Let's Get Luminous Brightening Essentials Set has a reasonable cost of $46.00.