Do you know how important the air you breathe inside your home is? Best Buy and we at The Look do know. It ranges from having excellent lung health and a good quality of sleep to avoiding allergies and respiratory diseases. And an easy, fast, and consistent way to do it is with the Shark 3-in-1 Max Air Purifier.
If we have already seen previously the purifiers of IKEA and Amazon, today we bet on this option that is also 3 in 1. And we do not doubt that it will become extremely popular in the United States because it serves to purify the air in your home, and works as a heater and fan. It covers all needs in the home, with a single fully functional appliance.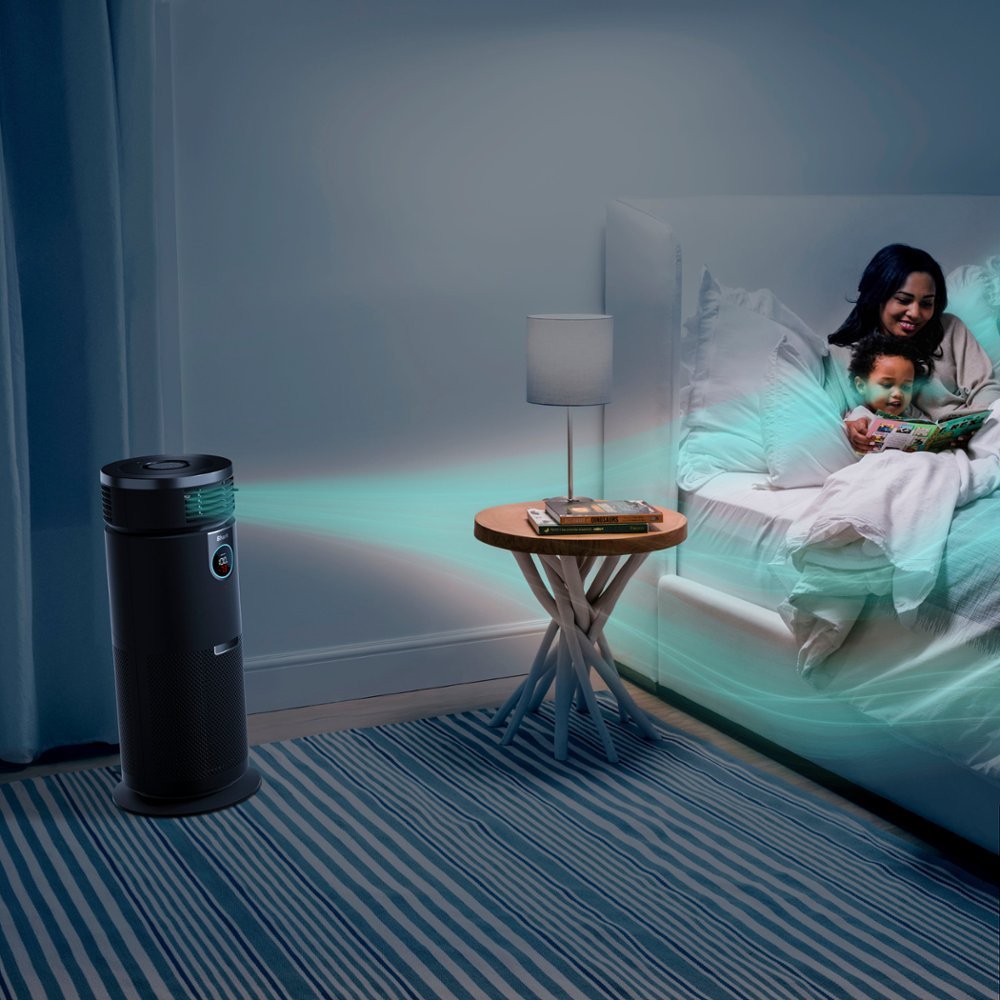 Best Buy Shark 3-in-1 Max Air Purifier
Breathing purified air inside the house is essential to prevent diseases and improve your quality of life in every way. That's why Best Buy's Shark 3-in-1 Max Air Purifier is hugely popular product. Not only for what it offers, but for the way it does it to make you feel better and more relaxed.
Best Buy's Shark 3-in-1 Max Air Purifier model stands out for its fast and quiet operation. In addition, it is a product that uses state-of-the-art technology and adapts easily to the space where it is. And best of all, this device is easy to use and does not need constant maintenance to offer good performance.
Powerful purification
Among the main qualities of this model of air purifier from Best Buy, it is necessary to talk about its power. This is a product with the ability to offer fast, powerful, and silent purification inside the home. The device has a coverage range of up to 1000 square feet and employs different types of technologies.
Use an anti-allergen Nanoseal filter to remove all particles of non-living matter that may contaminate the air in your home. In addition, it has Clean Sense IQ to automatically adapt to different spaces within your home.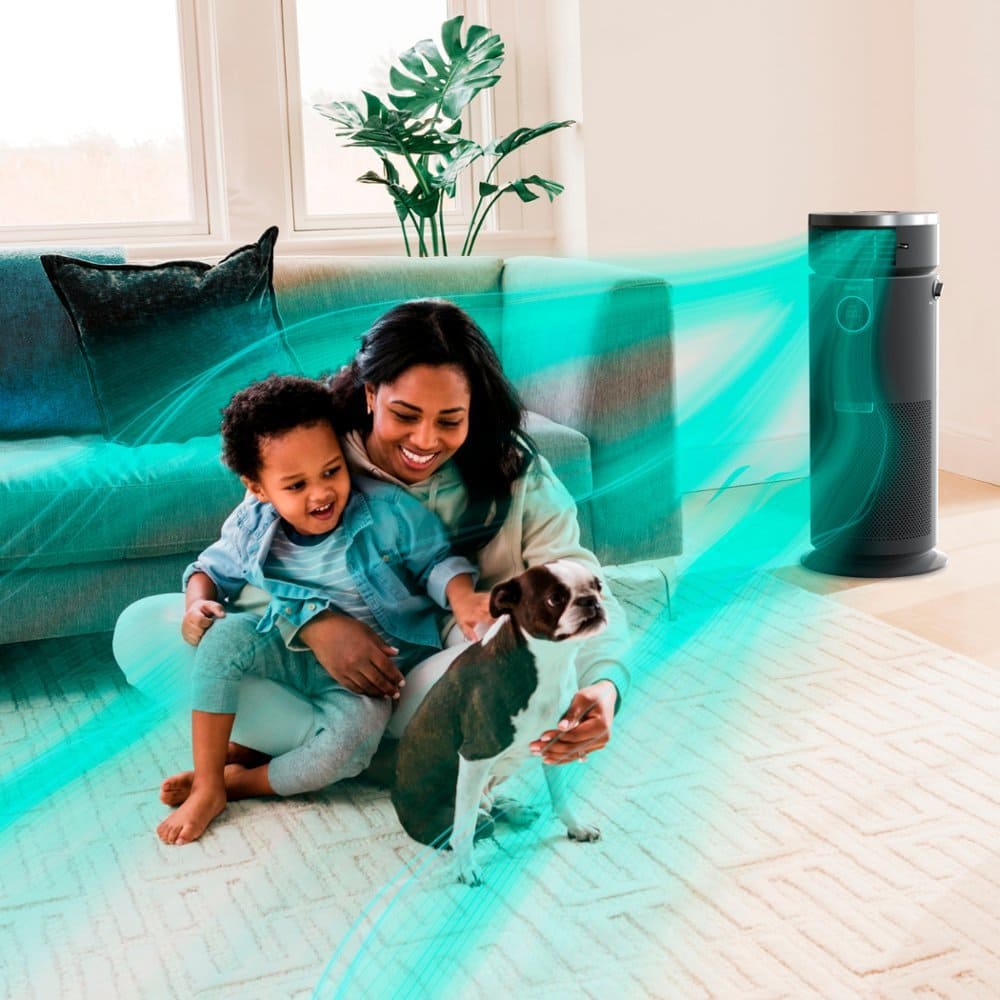 3-in-1 modes
The versatility offered by this Best Buy product is one of its main advantages. This allows you to choose between purified air, purified heat or purified fan to suit your needs or preferences. Each of its functions can be enabled quickly and easily, without many complications in the process.
Essential details
It is a product that works with Thermal Comfort Control for a smart fit within any site.
It has a powerful oscillating airflow so you can relax inside the house and breathe in a healthy way.
It has advanced security features to avoid problems with its overall operation.
This air purifier model has the following dimensions: 29.53 x 12.6 x 12.6 inches and 17.64 pounds of weight.
It has built-in air quality indicator lights.
It works with a programmable timer and temperature control for more efficient handling.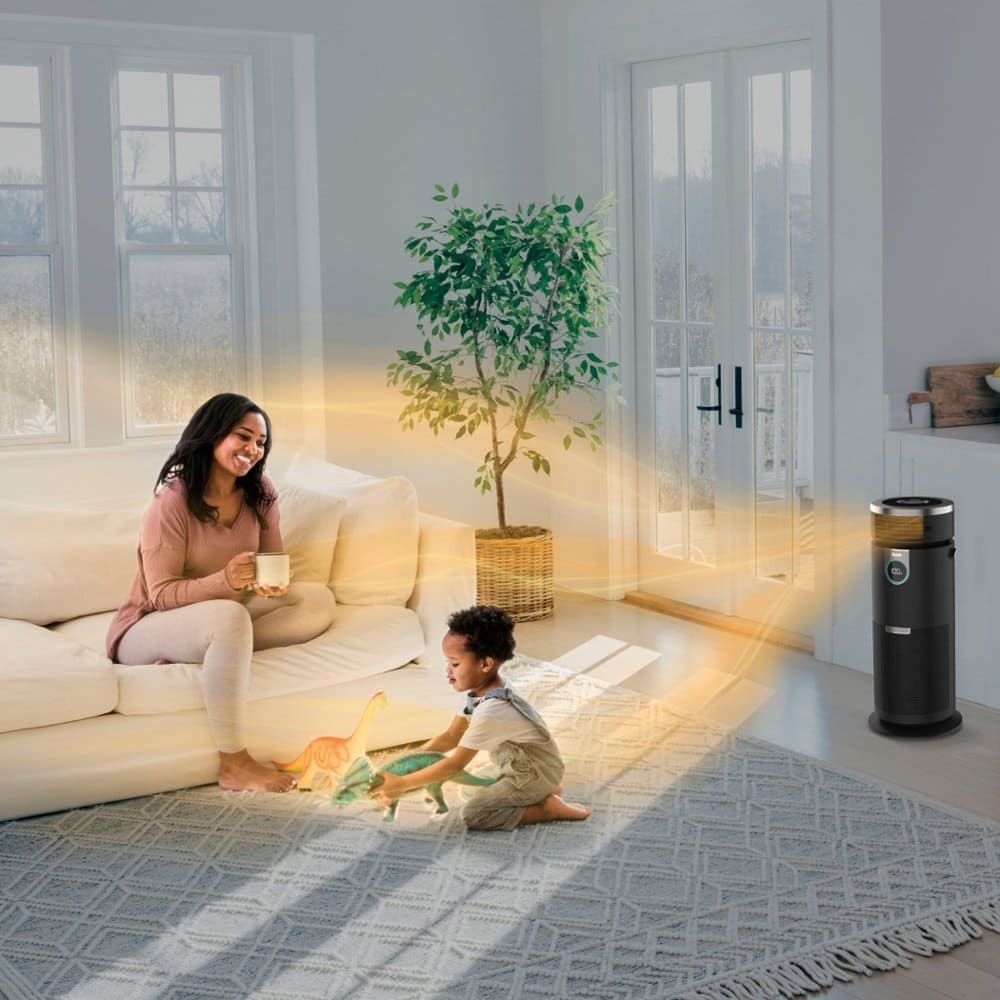 Best Buy Shark 3-in-1 Max Air Purifier Price
Today, you can save $50 by purchasing the Shark 3-in-1 Max Air Purifier from Best Buy. This product has an original price of $449.99 and with the reduction, its cost is reduced to $399.99. In addition, Best Buy offers you the option to pay it in financed installments of $33.34 for a period of 12 months. The product has a 2-year warranty.