Although it is ideal for the bedroom, it is also suitable for the office, living room or terrace. It can also be a great idea for student apartments. The Best Buy appliance that can also be found in a hotel room is this mini fridge that saves you from having to constantly get up to go to the kitchen.
It is a compact mini fridge but with enough power to cool all kinds of drinks or food. Due to its size, you can place it in any corner of the home and even carry it from one place to another without difficulty because it does not weigh too much. As for its price, it is not high and competes directly with other models that can be found on Amazon or Walmart.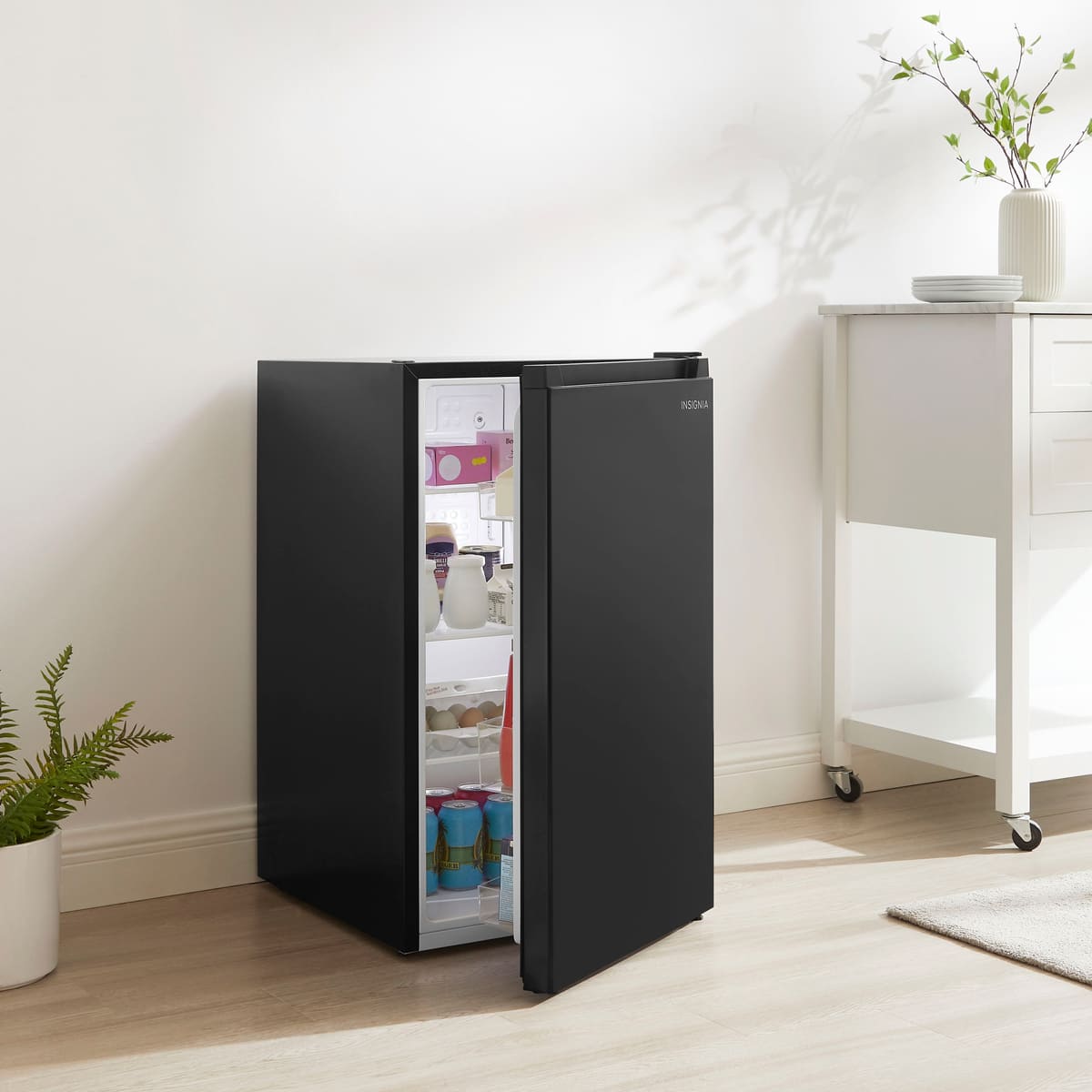 Best Buy Insignia 4.4 Cu. Ft. Mini Fridge
With a sleek and efficient design, Best Buy's Insignia 4.4 Cu. Ft. Mini Fridge is a great option to have at home. It is a compact refrigerator that can fit naturally in rooms, offices, kitchens and any small space. In this way, you can have all your favorite snacks and drinks always at hand.
And best of all, the Insignia 4.4 Cu. Ft. Mini Fridge from Best Buy is of high quality and is quite durable. In addition, it is an appliance that does not consume much energy. Therefore, you will be able to use it without worrying about the electricity expense. It should also be noted that it has a high performance for food and beverage refrigeration.
Dimensions of the Best Buy Insignia Mini Refrigerator
There are many reasons why this Best Buy product is in high demand right now. Among the main reasons, we must highlight the compact design it has. It is an appliance that does not take up much space and can easily fit anywhere. In fact, its dimensions are as follows:
Height: 32 3/4 inches
Width: 18 3/4 inches
Depth: 29 15/16 inches
Despite this, this is a miniature refrigerator with a capacity of 4.4 cubic feet. In addition, it has 3 glass shelves inside. In this way, you can organize all your drinks and food in an efficient way.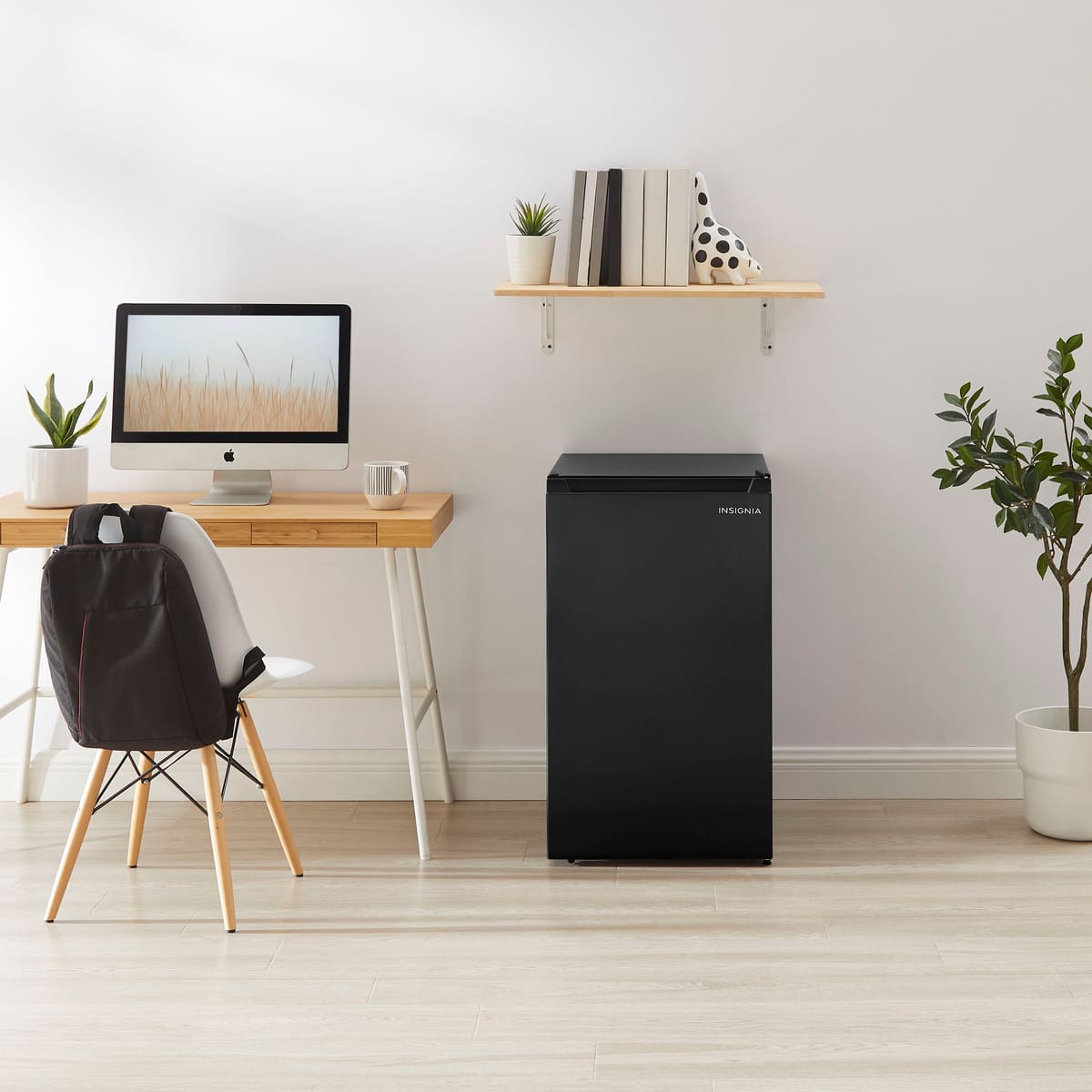 Keep your food fresh in comfort
Another of the most important features of this Best Buy product is the temperature control that is integrated. This is a feature that will allow you to configure the mini fridge the way you prefer. It has a temperature range ranging from 32° to 50° F. It can be customized through the appliance's built-in dial.
Best Buy Insignia Mini Fridge Details
The miniature fridge has an integrated interior light to offer a better visualization of the stored contents.
It has a flat back structure that helps the refrigerator to be fixed against the walls.
It has a reversible door and a recessed handle for easier handling of the appliance.
It has leveling feet so that the product remains stable on any type of surface.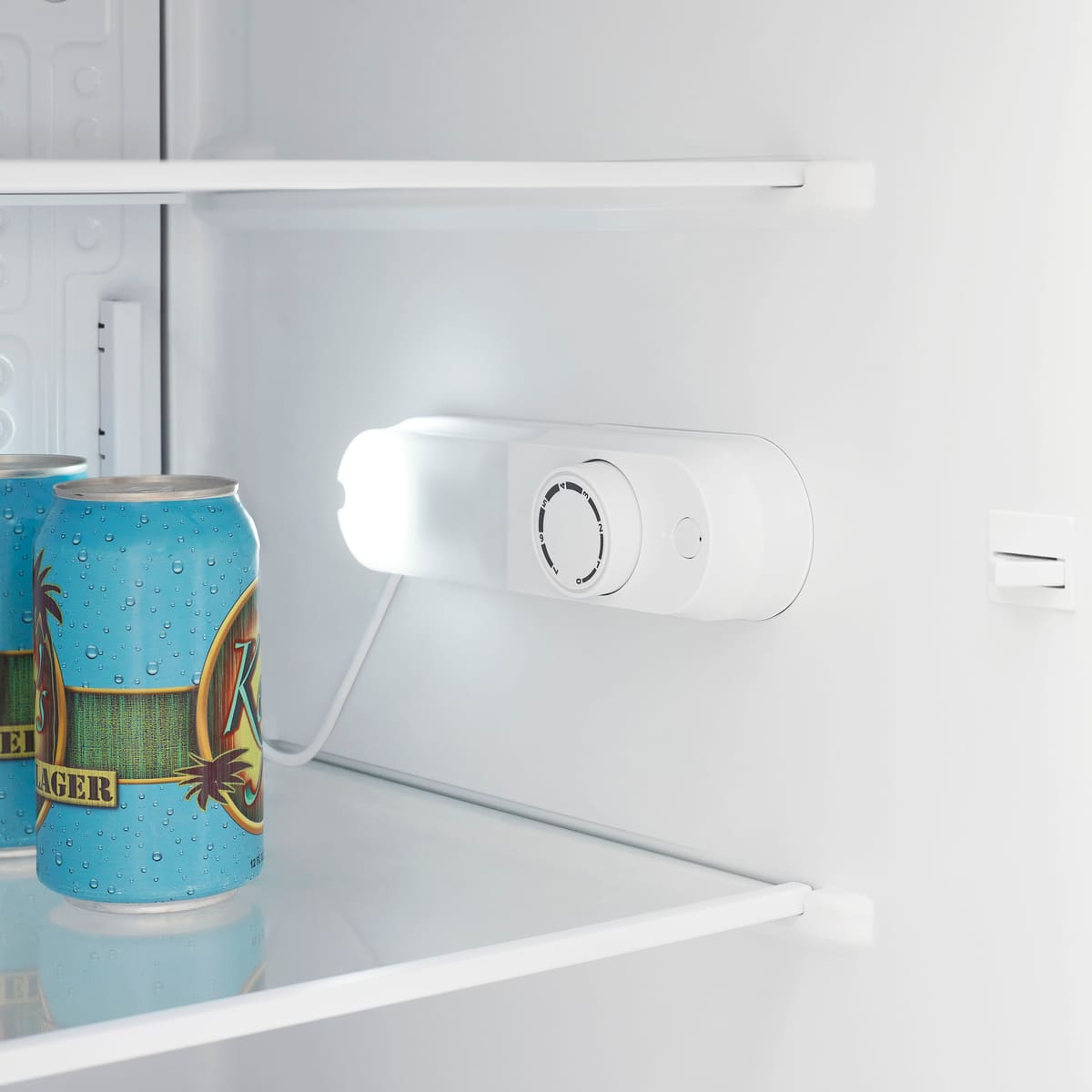 Best Buy Insignia 4.4 Cu. Ft. Mini Fridge price
At the moment, this Best Buy product is available with sale price on the official website. The Insignia 4.4 Cu. Ft. Mini Fridge used to cost $249.99. However, now you can buy it for a reduced value of $169.99. You also have the option to pay it in 4 monthly installments of only $42.50.