Decorations made of wood look good in any house. Those who constantly change in their lives and like to change their furniture, ottomans, and dining rooms should take a look at what Zara Home brings. As we are used to, a wooden bench can mark a before and after in the decoration of any room. And even more so, when you know how to take advantage of the properties, color, and meaning of wood in home fashion.
Luckily for lovers of environments close to nature, the Acacia line of the Spanish store has a new wood shelving unit that, due to its simplicity, becomes a very practical piece of furniture that fits in an office, bedroom, kitchen, or even in the bathroom. Points for versatility!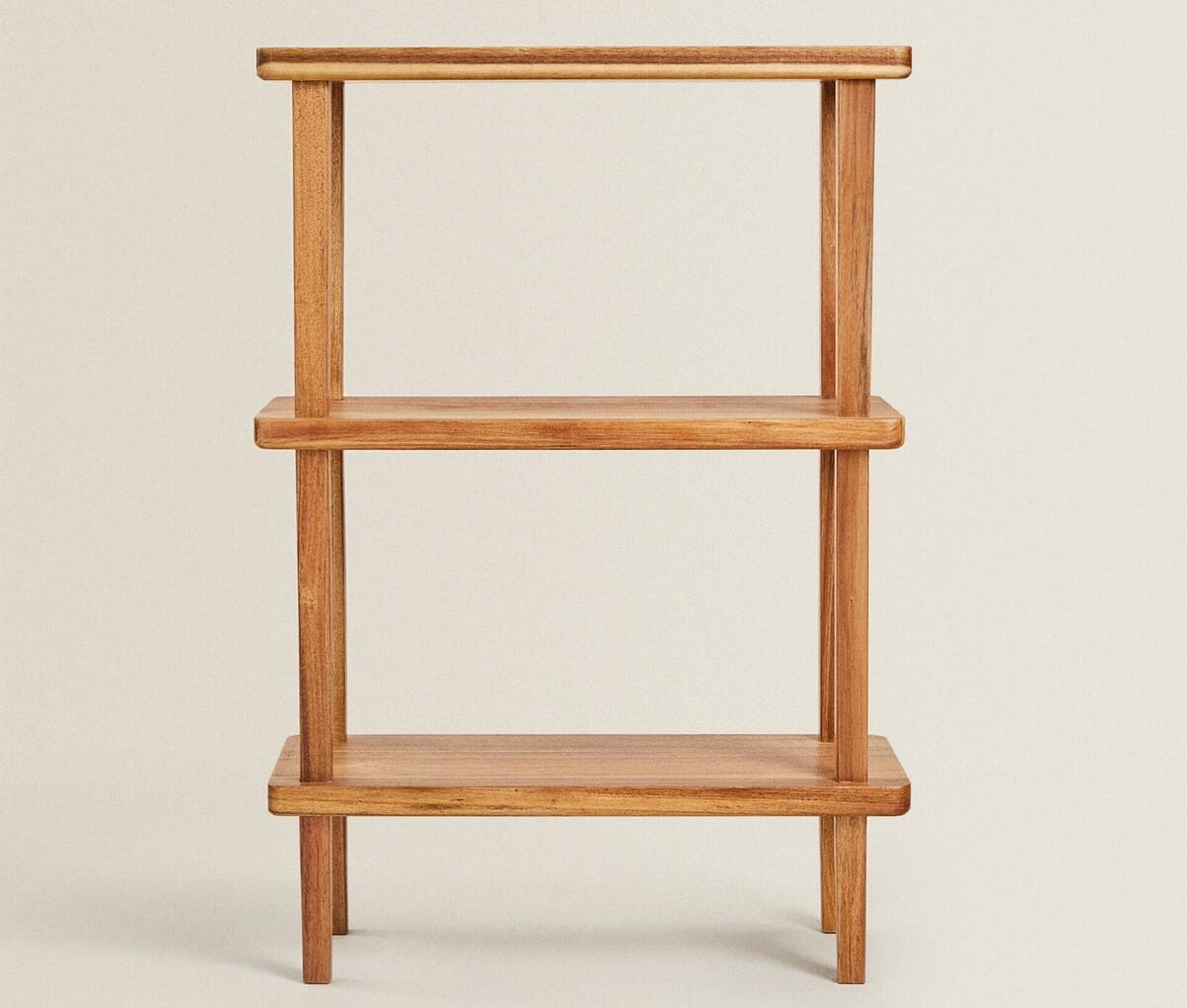 Zara Home Acacia Wood Shelving Unit
The Acacia Wood Shelving Unit model from the Zara Home catalog is a splendid product that stands out for its elegance and functionality. It has a classic composition to organize and display all kinds of decorative accessories. Its acacia wood design gives it a warm and natural appearance, to fit within any space in a home.
Best of all, the Acacia Wood Shelving Unit model from Zara Home stands out for its excellent durability. This product has an aesthetic composition that can stand the test of time, without suffering degradation or damage. In addition, it can withstand high-weight loads on the integrated shelves it has.
Timeless design shelving
One of the main advantages of this Zara Home product is that it has a design that fits easily into several spaces. Its timeless composition allows it to be mounted in living rooms, offices, bedrooms and much more. Due to its versatility of use, the shelving adjusts to the changing needs of the user, with the passage of time.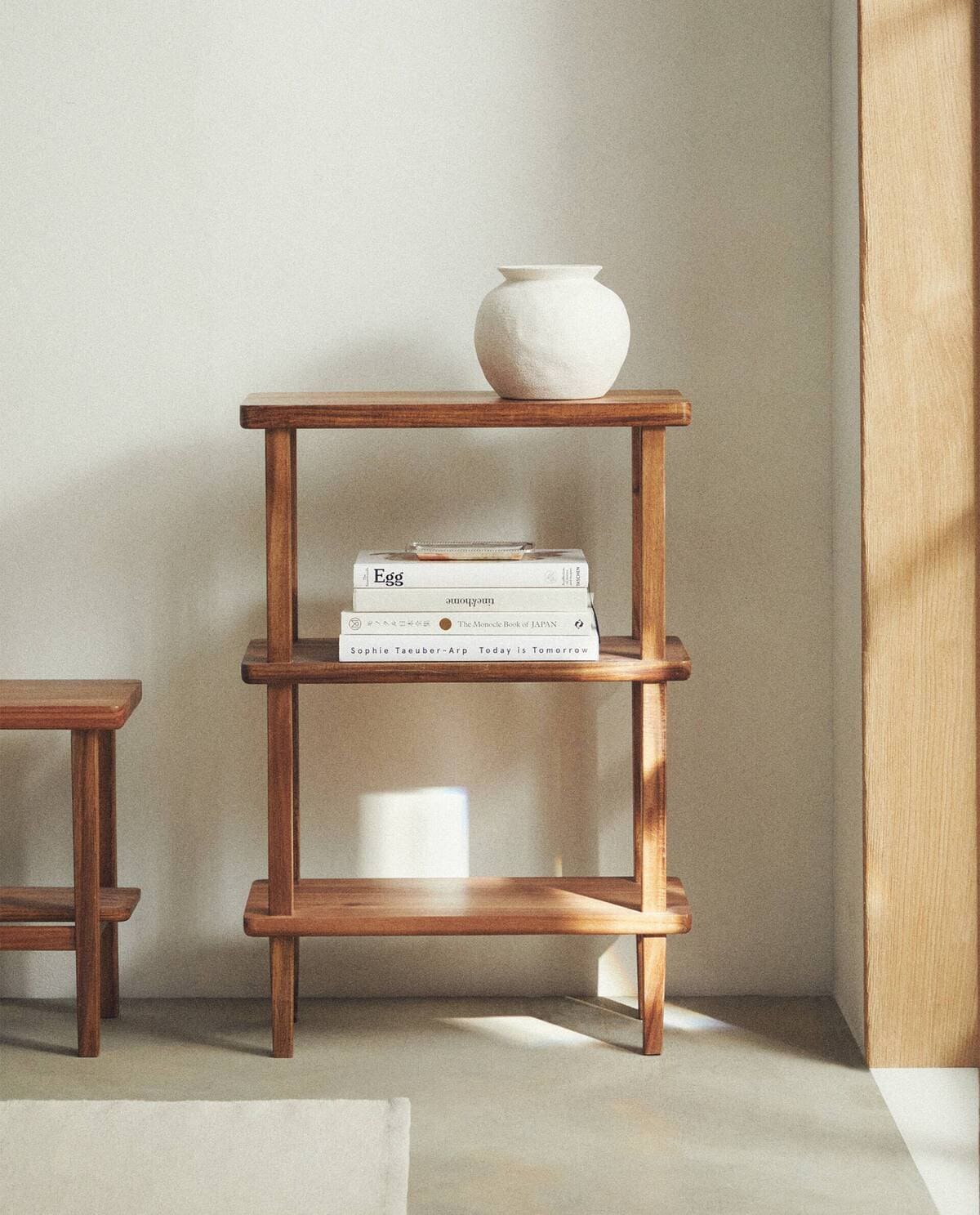 The aesthetic and traditional shelving of Zara Home can also be complemented with similar accessories. In this way, it is possible to expand the space to display other objects within the home or office. This quality allows you to create a unique space, with a personalized decoration to the tastes of each person.
Shelving with 3 shelves
The classic design of this shelf model is not the only quality it possesses. It is also necessary to highlight the excellent functionality of this product from Zara Home. In particular, because it has a structure of 3 shelves for the organization and exhibition of all kinds of objects.
The composition of 3 shelves offers functionality and versatility, since it has enough space to cover various needs. And best of all, it provides a complete visualization of all the accessories that are placed in it. In this way, no object will be lost in the home or office.
Key details of the Acacia Wood Shelving Unit model
It is made with high-quality acacia wood, around its entire structure.
It is an easily mobile shelf since it is designed with a light weight of only 7.41 kg.
Its exact dimensions are as follows: 31.5 x 21.7 x 9.8 inches.
The shelf does not have self-assembly, so it must be assembled following the corresponding instructions.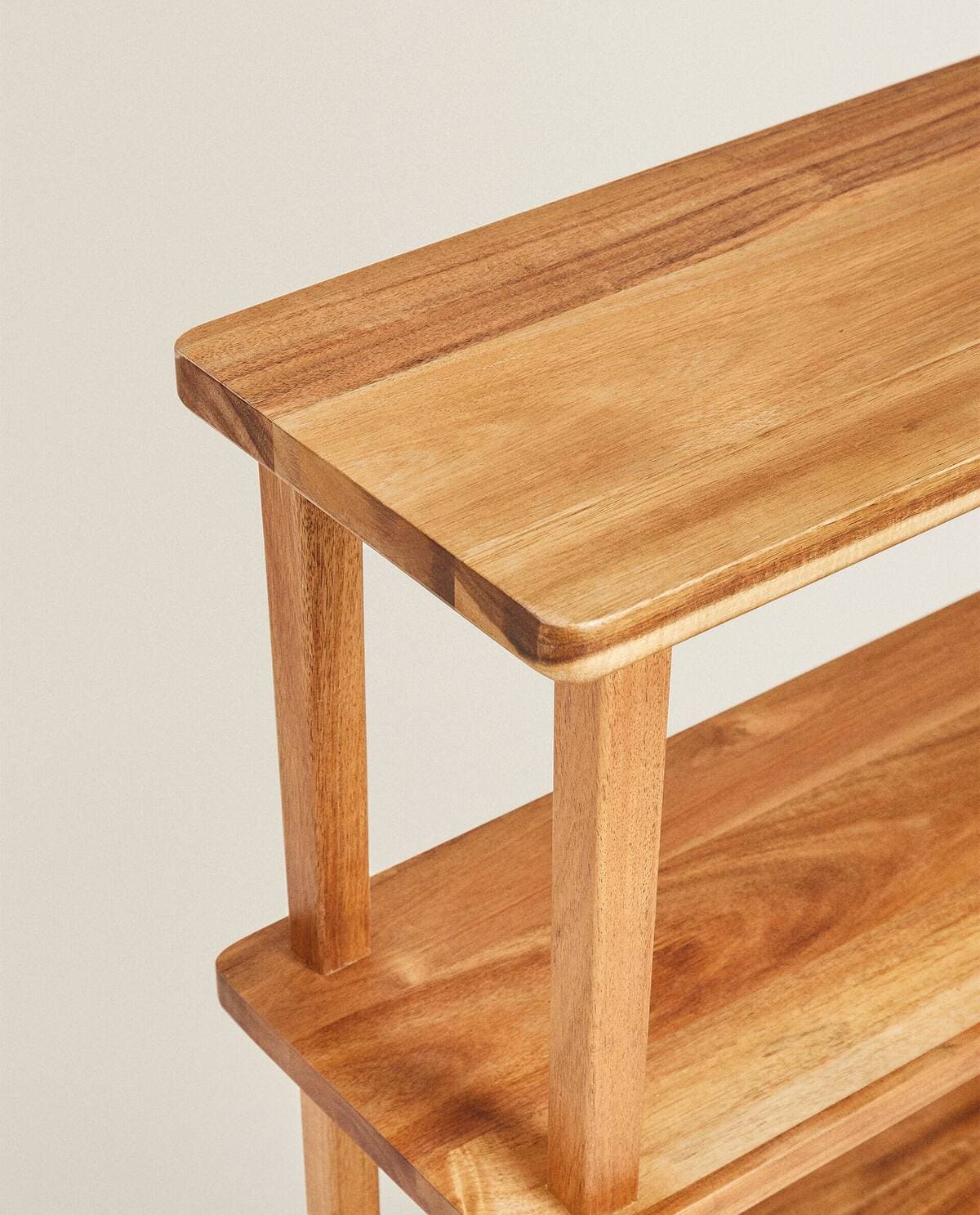 Zara Home Acacia Wood Shelving Unit price
To buy the Acacia Wood Shelving Unit model from Zara Home, you have to enter the official website. This product is available with an economical price of only $269. It has several delivery methods that are adapted to the customer's preferences. In addition, it has options for returns or refunds, in case of any problem.