Doesn't it happen to you that when you go to buy furniture for your home you look at the design? Well, to be honest, at Look At The Square (LATSQ) we know that you fix your eyes on appearance. However, there are other characteristics that you should take into account, and that we are going to show you with the functional shelf that you find at IKEA.
Part of those aspects that you cannot forget is the level of utility, functionality and impact that this piece of furniture will have in your daily routine. Luckily, IKEA furniture is strong competition for what you can see in other stores in the United States such as Amazon or Walmart. From now on, combine this furniture with some of the chairs that we have already shown you.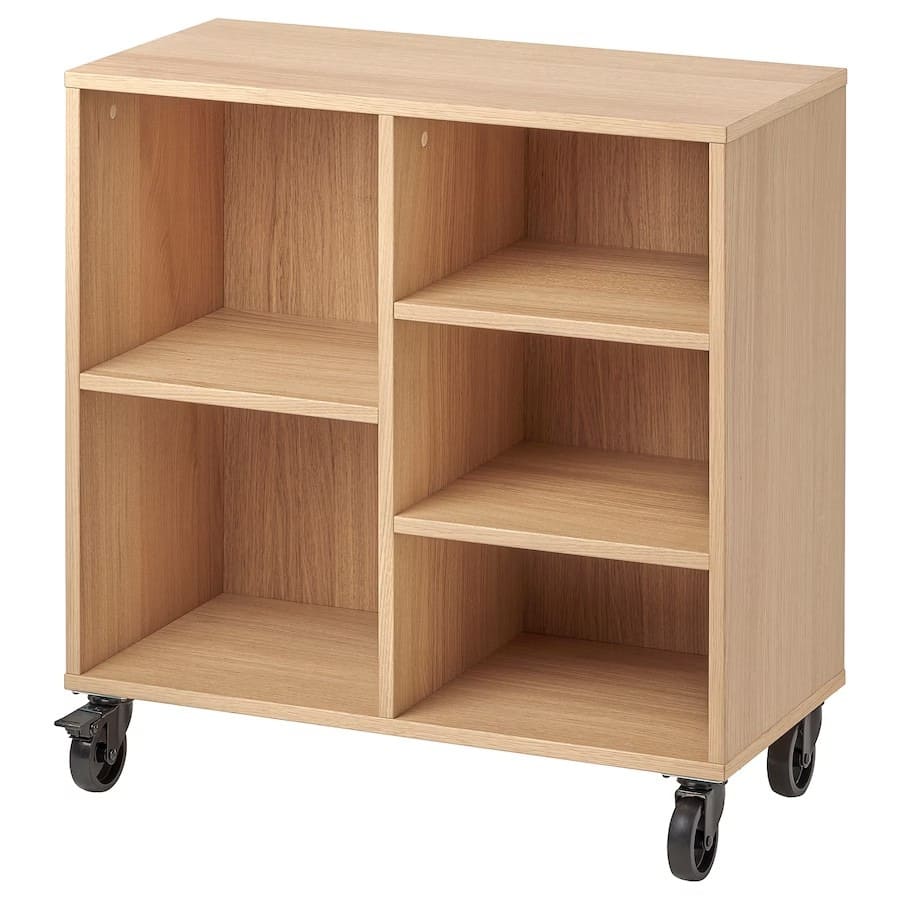 Keep everything in order with the RÅVAROR IKEA
In a home you will always need space to store, and no matter how hard you try, some objects do not stay in their place. Luckily, the IKEA RÅVAROR shelf is an inexpensive solution that won't take up much space at home. It consists of a mobile shelf, since it has four wheels at the bottom, so that you can move it from one place to another in the room.
On the other hand, it has five divisions of variable dimensions, ideal for storing books, folders, games, electronic equipment and other utensils that you have. Learn more about the characteristics of this shelf.
You can place the shelf under a desk. Use it as a complement to a furniture set.
Works like a table, since the surface is flat
Two of the four wheels it has can be locked. The result is that the shelf will not move from its place.
The upper part of the furniture is made of hard veneer. It is a material that resists stains, and can be easily cleaned.
For assembly, the order includes an assembly instruction
IKEA bookshelf dimensions and weight
Width: 26 3/8"
Depth: 13 3/8"
Height: 27 1/8"
Weight: 45 pounds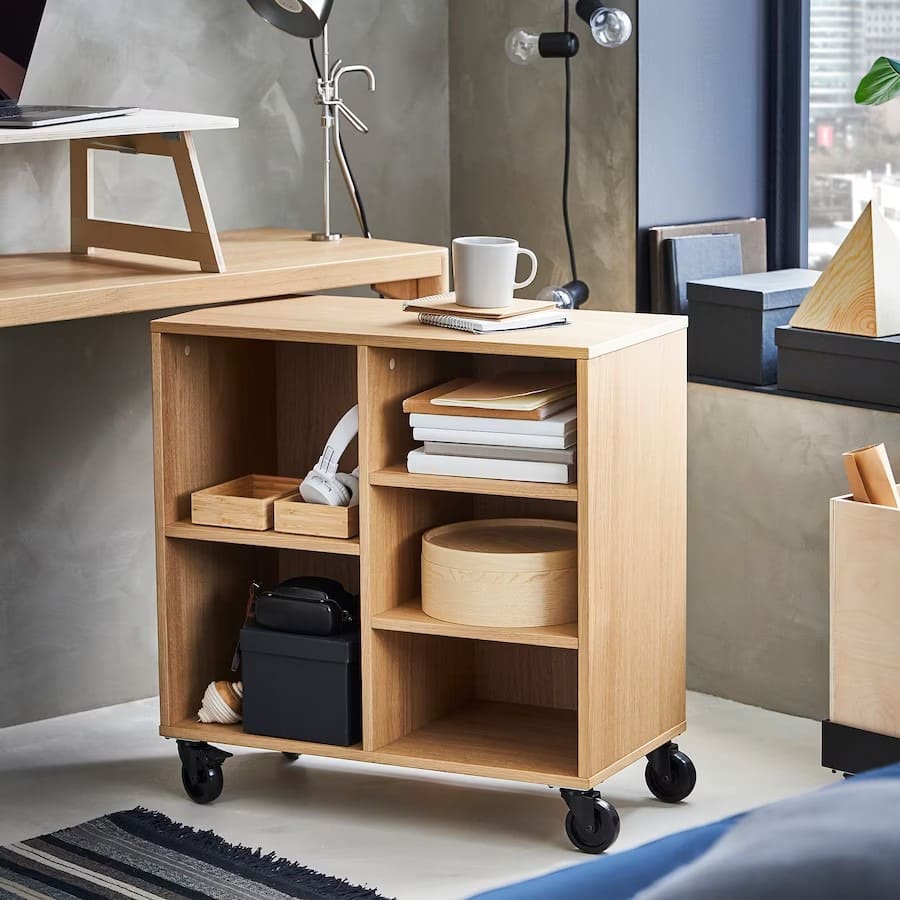 RÅVAROR IKEA material
Most of the bookshelf is made of wood veneer, which not only gives it a modern and elegant look, but is also a material that is durable and strong. At the same time, you can feel the warmth of a wooden piece of furniture, only with minimal differences in color and texture. Other materials used in the piece are as follows.
Shelf: Oak veneer, wax and particle board
Panels (top, bottom, side, partition and rear): Oak veneer, particle board and clear acrylic varnish.
Shelf care
Clean the top, sides and partitions with a damp cloth
If you are going to place a glass or any object, try to put a cloth that separates the two surfaces.
Every time you clean it, apply a wood protector to the surface. This way you will avoid marks, dents, among other damages.
Do not use aerosols or substances that are rough with the material.
Read the instructions to know which products not to use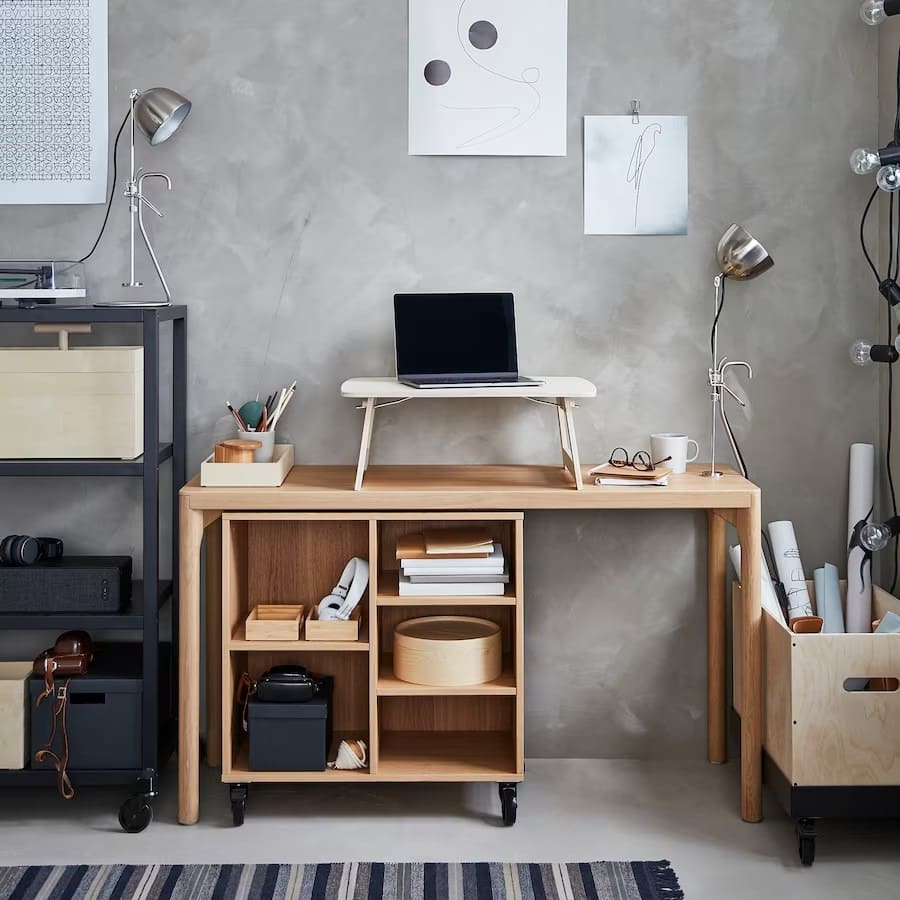 Enhance your space with the IKEA RÅVAROR
With the start of the year, it is not to be expected that offers will appear everywhere. This time, it's the turn of the IKEA shelving and storage cubes category. This functional bookcase retails for $99.99 regularly, but with the discount it's down to $69.99. Remember that if you pay with the IKEA VISA credit card, you earn rewards on your next orders.