It is very important to achieve a practical and functional solution to maximize the space and organization of a home. Popular U.S. stores such as Best Buy and Walmart carry such products. However, today we have to talk about IKEA. They created a compilation of auxiliary carts that will fascinate you for different reasons.
Today at Look At The Square (LATSQ) we bring you this catalog of IKEA utility cars for several reasons. Especially since they are popular, economical, and versatile accessories. There is a wide variety of designs and sizes available to suit your home. In this shopping guide, we'll tell you a little more about these items.
RIMFORSA Workbench
To begin with, we must highlight the Workbench model from the IKEA collection. This is a compact shelving of timeless design, ideal for your kitchen or other spaces. It can be easily combined with other accessories and does not require much maintenance. The main qualities of this product are as follows: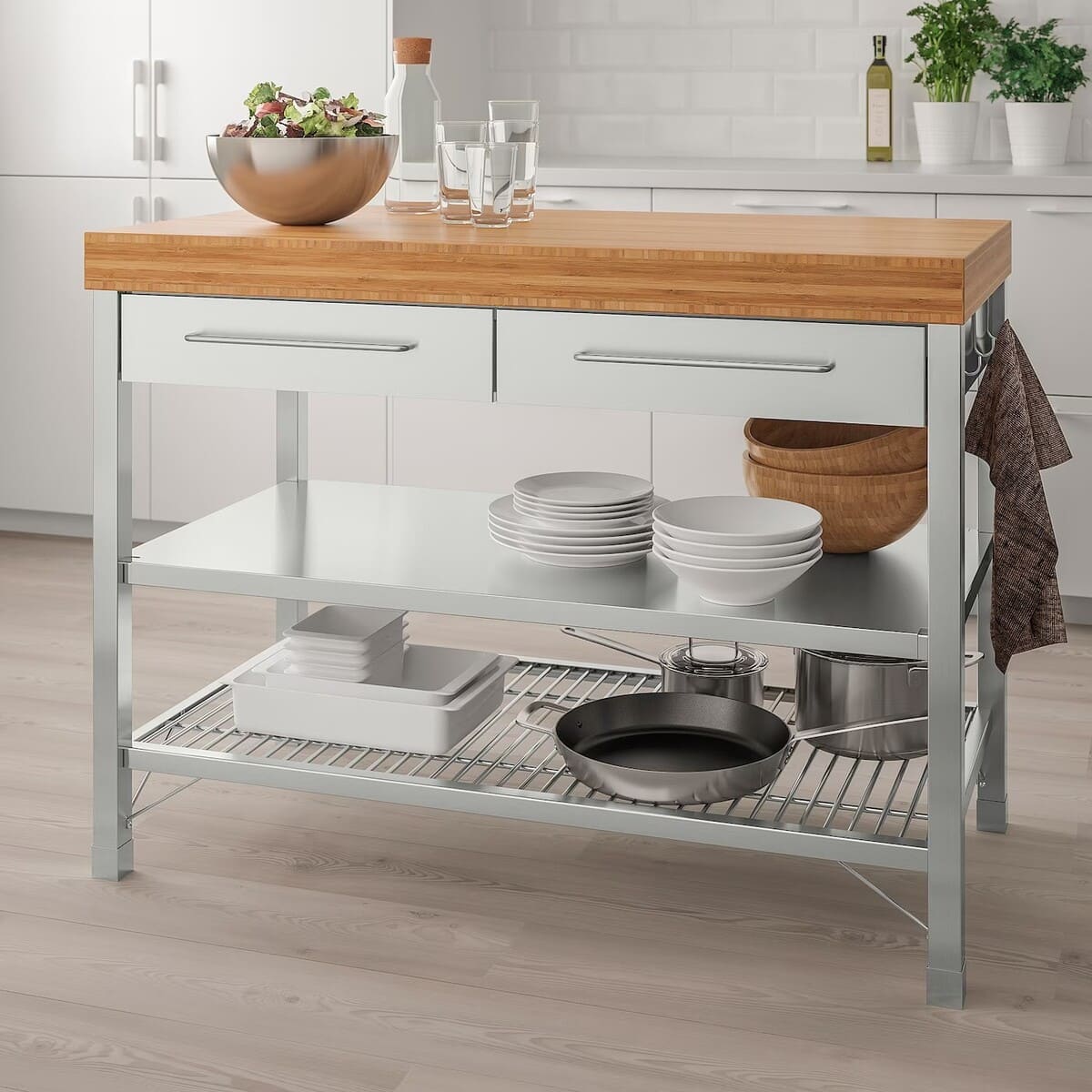 It is quite resistant and has no problems with wet spaces.
It has multiple levels and storage compartments.
It has hooks on the sides to hang accessories.
It has adjustable feet to adapt to different surfaces.
The RIMFORSA Workbench model can be purchased on the official IKEA website. It has a reasonable price of $748.00 and has payment methods financed in monthly installments.
IKEA KUNGSFORS Kitchen cart
If you are interested in having a smaller and more functional utility cart, IKEA can also accommodate you. With the KUNGSFORS Kitchen cart model from its catalog, you can organize kitchen utensils or other home accessories. This is a functional and durable product, thanks to the composition it possesses. The key specifications it has are as follows: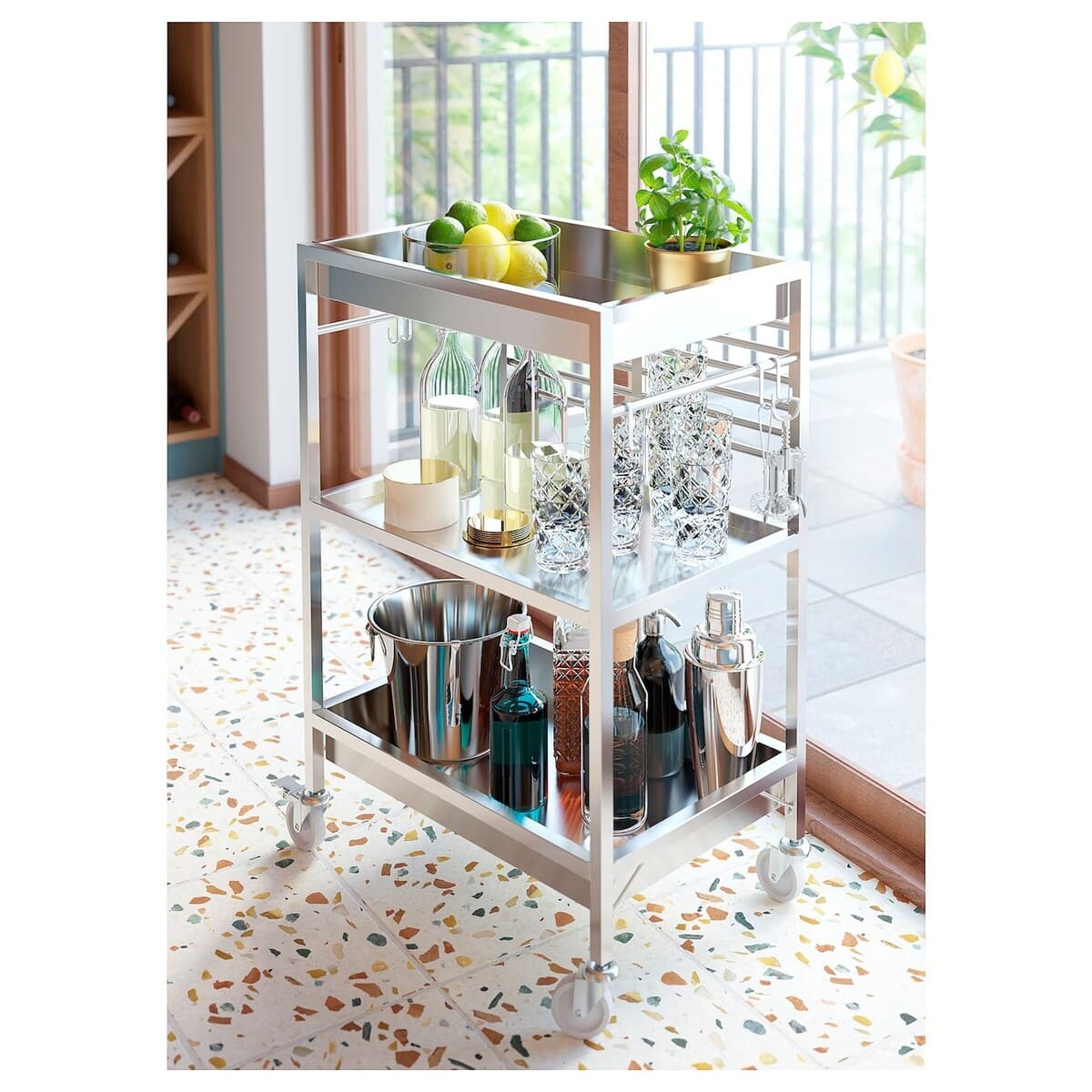 It has lockable wheels to improve its usefulness and prevent problems.
It is designed with stainless steel.
It is easy to clean and maintain in good condition.
It can be transported quickly and easily.
To purchase the KUNGSFORS Kitchen cart model from IKEA, you just have to access the official website. This product has an affordable cost of only $194.99.
GROERYD Utility cart
With a different design than previous products, the IKEA GROERYD Utility cart model stands out with ease. This is a minimalist-style auxiliary cart that you can use anywhere in your home. Its functionality is versatile and its maintenance is simple. The key details of this product are as follows: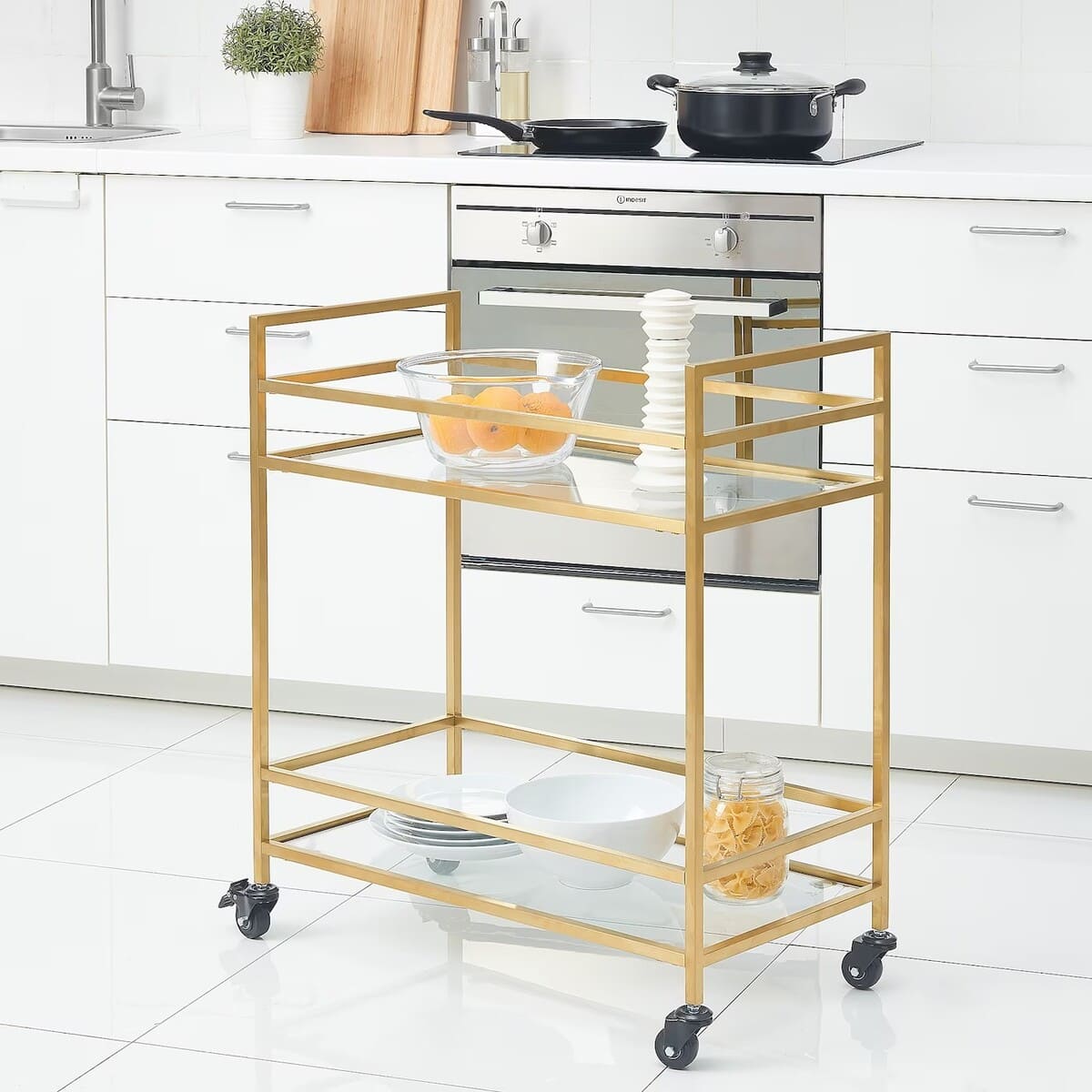 It has easy mobility, thanks to the handle on the step.
It has 4 lockable wheels that facilitate its transport.
The smooth glass surface is easy to care for.
Its structure uses stainless steel.
Do you want to buy the GROERYD Utility cart model? On the IKEA website this product is available for a value of $159.99.
IKEA ÖVNING Utility cart
Finally, let's go with the ÖVNING Utility cart model from the IKEA collection. This is one of the most complete accessories in the catalog. It has a versatile functionality and will help you a lot with the organization of your home. In addition, it adapts easily to different spaces and does not harm the decoration. It has the following qualities: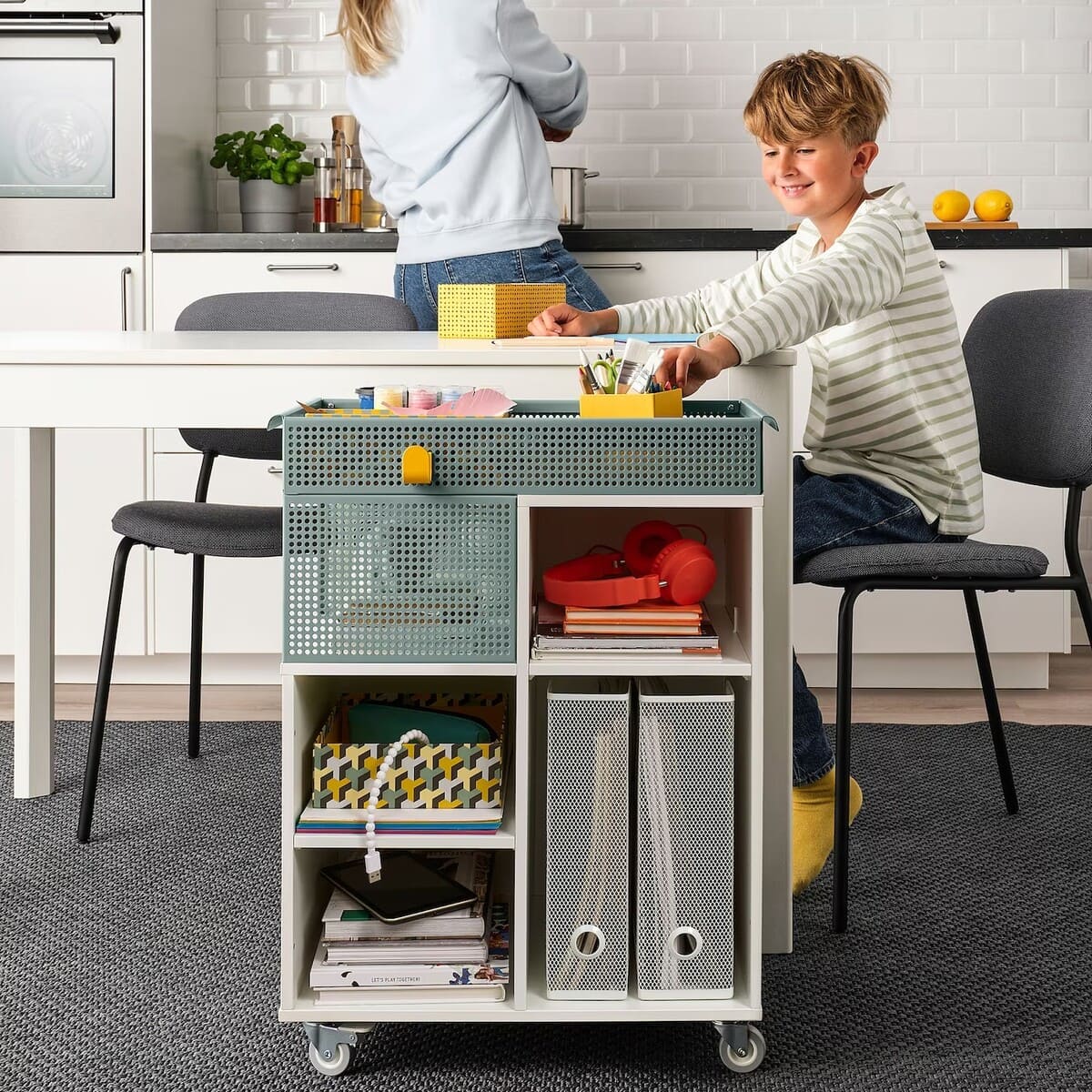 It has shelves that can be mounted in different ways.
The composition is of very good durability and strength.
It only requires a dry towel for cleaning.
It does not take up much space inside the home.
Despite all its extraordinary qualities, the ÖVNING Utility cart model from IKEA is quite economical. This product is priced at only $79.99.