Since its beginnings back in the 60's, Nerf has been amassing fame worldwide until it began to be part of Hasbro to be in the funniest moments among friends and families. And today, it's also part of Crocs thanks to the new Nerf Classic Clog design that has just been launched on its web portal. These are designed for color and the entire line of toys and Nerf gun lovers for children and adults.
Maintaining the guidelines of the classic model clogs, they are comfortable to wear all day no matter what you might be doing day or night. Besides, these new clogs are a safe alternative to be at home or go for a walk thanks to their ergonomics and safety with the classic band all models of clogs have that fits the ankle for better adjustment and safety while walking, they won't come off your feet! In addition, with a unique line of special Jibbitz, it prepares the complete package for a pretty good price.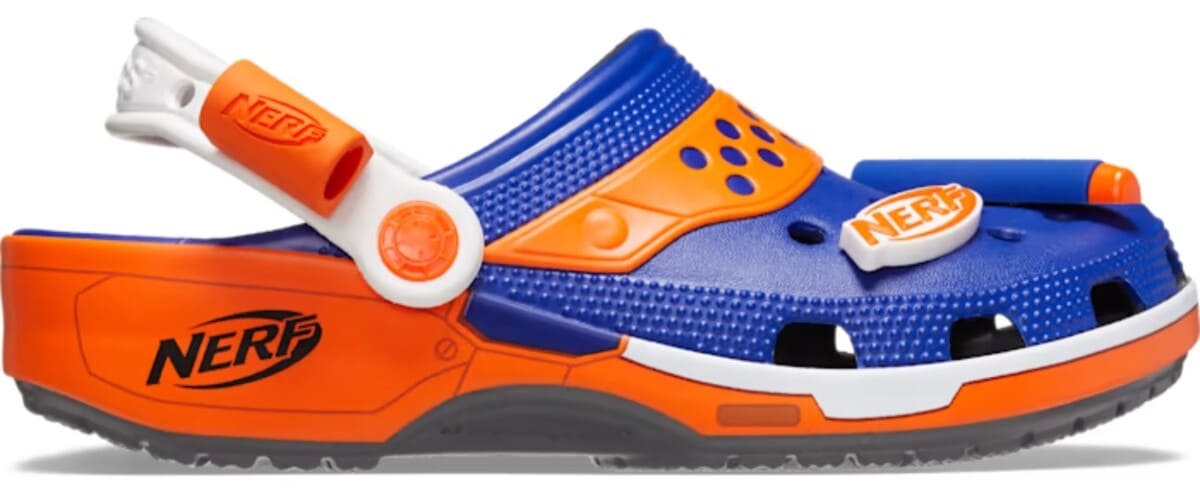 Crocs Nerf Classic Clog
The Crocs Nerf Classic Clog model is a splendid option for its comfort and striking design. They are clogs that can be used by both men and women, thanks to their wide variety of cups. For its colorful style, it is a shoe that offers a wide range of possibilities to combine with various clothes.
Best of all, the Crocs Nerf Classic Clog model has a good-quality structure. They are designed to adapt to various surfaces and keep the feet safe. At the same time, they offer efficient ventilation that helps elevate the comfort that clogs can provide.
In short, this is an ideal shoe to wear at home or for casual outings outside. The comfort they offer allows them to be used in all types of environments without generating problems.
Relevant details of the model Nerf Classic Clog
Their flexible composition allows them to be worn for long periods.
They employ pivoting straps to provide a personalized, secure fit on the feet.
They have a design that can be customized with the Jibbitz amulets in the catalog.
Its ventilation ports optimize breathability and allow the feet to dry more quickly.
This shoe adapts easily to various surfaces without losing grip or traction.
They are easy to keep in good condition, thanks to their simple washing and quick drying.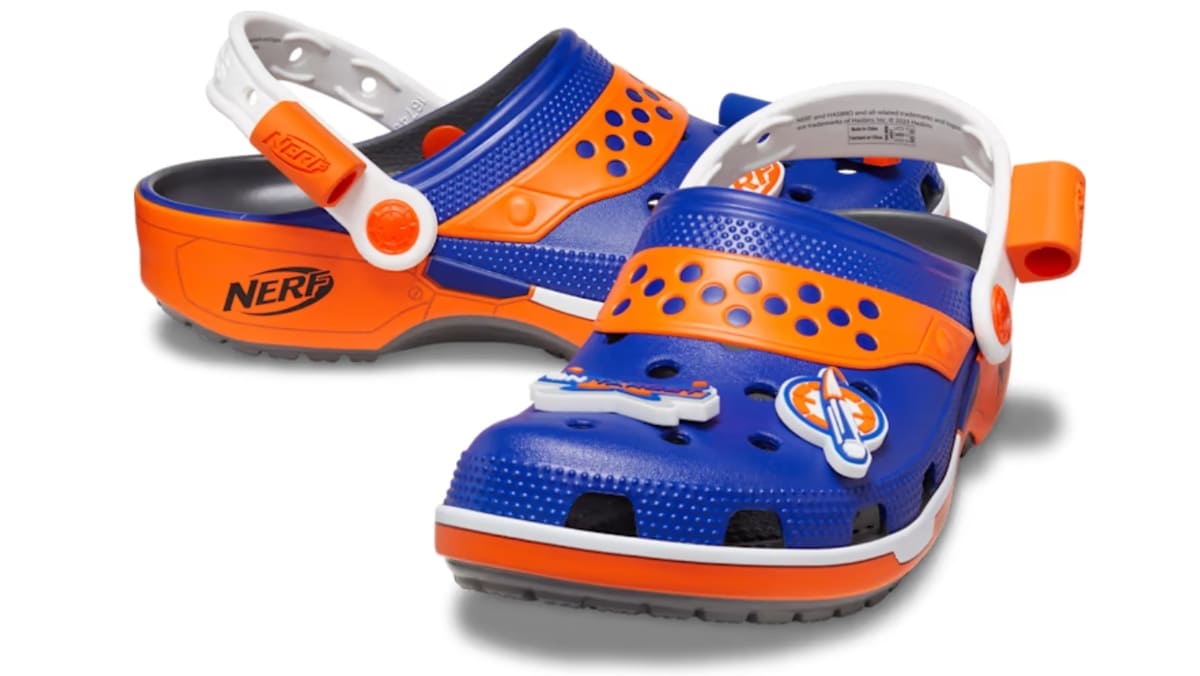 Easy to customize Crocs clogs
Among the main advantages this Crocs shoe offers is its easy customization. In particular, because they have openings for Jibbitz amulets on top. In this way, there are endless possibilities to elevate your style and give it a unique touch that represents the user.
Crocs Nerf 5 Pack
Within the digital catalog of Crocs, the Nerf 5 Pack model is one of the best options for customizing clogs. Especially since they have a style that combines naturally with this footwear, they can acquire a unique appearance that stands out to the naked eye. Best of all, these decorative charms are easy to place.
The Crocs Nerf 5 Pack model has a high-quality elaboration, ideal to last for a long time. This product is available on the official website for an economical price of $19.99. These can be paid in 4 monthly installments of $5.00 with the Afterpay method.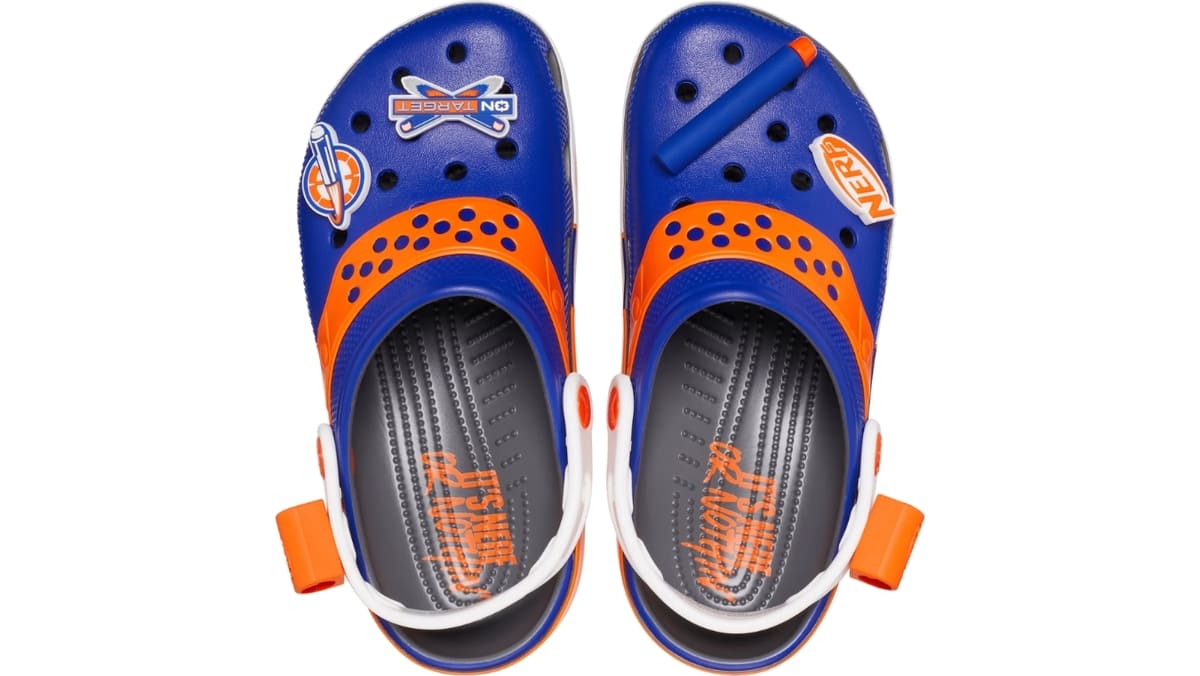 Crocs Nerf Classic Clog Price
You can find the Crocs Nerf Classic Clog model on the official website. These clogs are reasonably priced at only $64.99. With Afterpay, you can buy them in 4 interest-free payments of $16.25. In addition, it is a Crocs model that has free shipping to different regions.