Relaxation should be from head to toe, and Target brings a new line of stools ideal for you to enjoy your mornings with a good cup of coffee and a newspaper. The American company managed to design the best seats for your feet, maintaining a casual aesthetic, which adapts to any idea you have in mind, being able to pair them with IKEA sofas or help accentuate the decorations you can find. at Walmart.
So you don't have to spend hours looking for the best stools in the Target catalog, the experts at Look At The Square (LATSQ) came up with an option that turns out to be a safe bet to improve the decoration, expand the comfort and style inside the house. Being versatile, easy to locate, and very casual, it is not surprising that they are so popular in the United States that you can find them in all Target catalogs. So let's see what it's all about:
Target Branchville Square Pouf Cream Boucle
To decorate the home with a functional and stylish accessory, Branchville Square Pouf Cream Boucle can be a good choice. It is a square pouf upholstered with cream-colored bouclé fabric. Thanks to such a composition, it has a textured and cozy appearance. The pouf is filled with polystyrene beads, which makes it light and comfortable.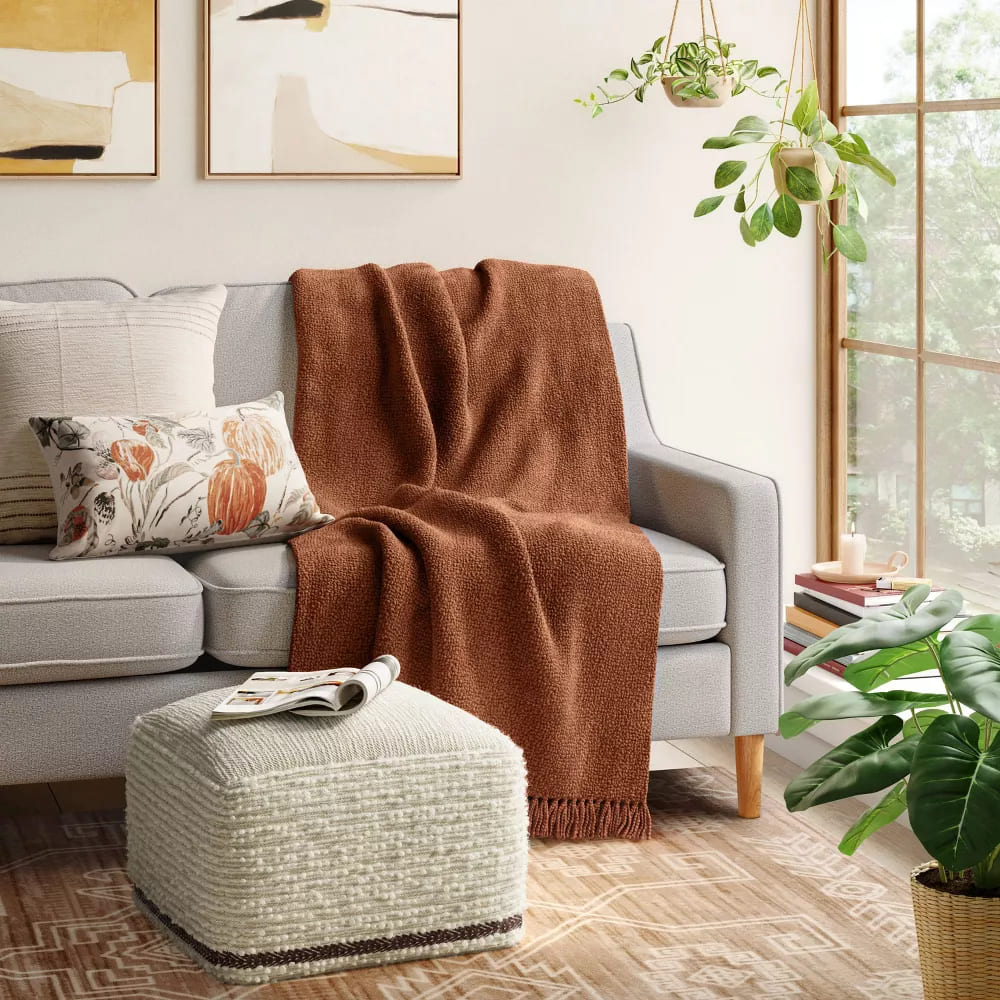 Because of its particular structure, this traditional Target stool can be used for various functions in the home. In addition, it does not require any type of assembly, you just have to take it out of the packaging and place it somewhere. And best of all, it does not take up much space, since its dimensions are 12 x 18 x 18 inches.
Currently, the Branchville Square Pouf Cream Boucle model can be purchased directly from the official Target website. It has a reasonable price of $75.00 and has wide availability at the moment.
Target Lynwood Square Upholstered Cube
Another of the outstanding stools that Target has in its catalog is the Lynwood Square Upholstered Cube model. This is an upholstered cube with a modern and stylish design that has versatile functionality. In addition, it has a resistant composition of good quality. It is equipped with a hardwood frame that supports up to 275 pounds.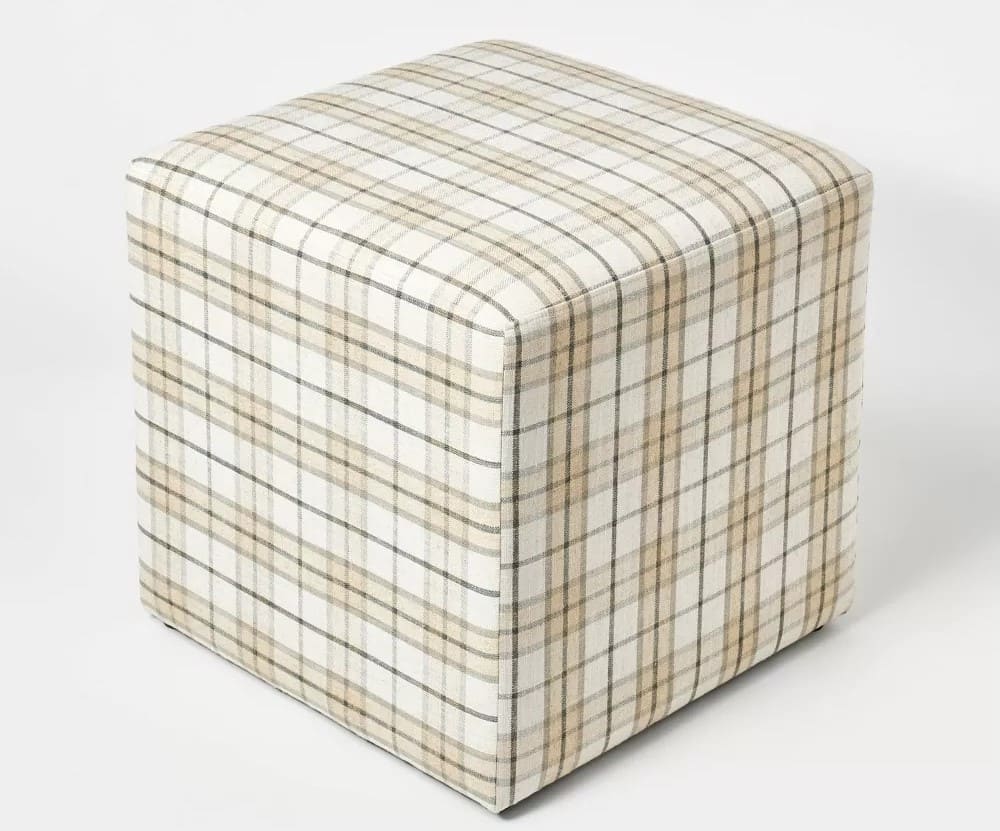 It's also good to note that this Target product has a padded surface that offers comfort and softness. Due to its compact dimensions, this stool can be installed anywhere. While for the design it has, it can be complemented with other decorative accessories for the home.
Today, Target's Lynwood Square Upholstered Cube is available with sale price. Its original cost is $100.00, but now it can be purchased for a reduced price of $75.00. This product has immediate availability in several colors, with different payment methods available to the customer.
Target Bellfield Fully Upholstered Ottoman
Finally, the Bellfield Fully Upholstered Ottoman model from Target is another accessory that can decorate any home. This is a fully upholstered ottoman that can be used in various ways. It has a modern and refined design that fits wonderfully with different decorative styles.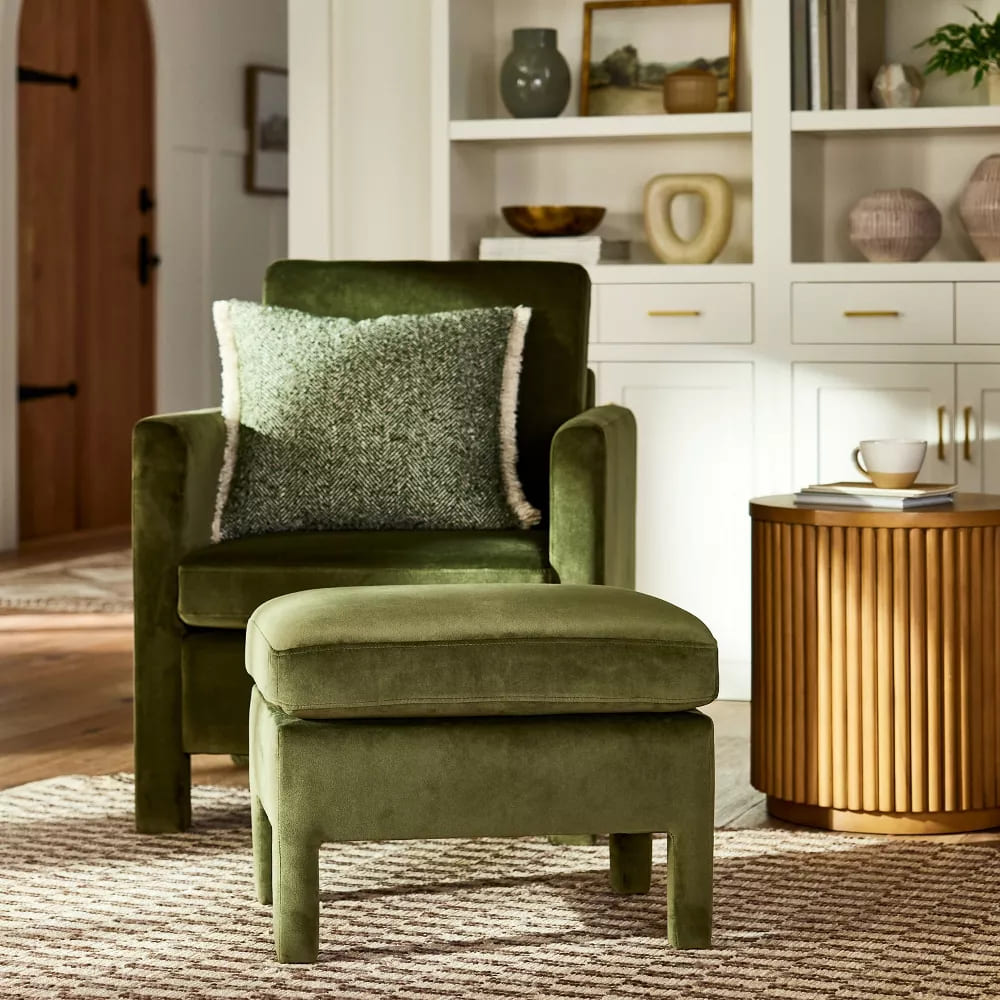 Like the other products mentioned above, this Target stool does not require any type of assembly. It is made with high-quality wood and has additional padding for comfort. In addition, it is a lightweight product that is easy to transport between different rooms of a home.
To buy the Bellfield Fully Upholstered Ottoman model, just go to the official Target website. In any of its colors, this product has a reasonable price of only $85.00. It has several payment methods and multiple options for secure shipping.