One of the most striking technologies of Skechers has been included in the new model Tres-Air – Shimm-Airy and has resulted in sports boots very similar to the best-selling models of Nike: The Air Max. That, with an air compartment and a rather striking appearance, makes them an option you can use throughout the day without problems.
These shoes perfectly mix a sporty appearance with a fashionable look without leaving comfort behind so that they do not affect us when walking or generate unnecessary pain. Besides, thanks to the memory foam with air-cooled technology, it gives us freshness so that we do not feel the heat of the environment. Again, the air sole absorbs the blow when stepping, helping us move more efficiently, saving energy, and keeping our knees young and healthy.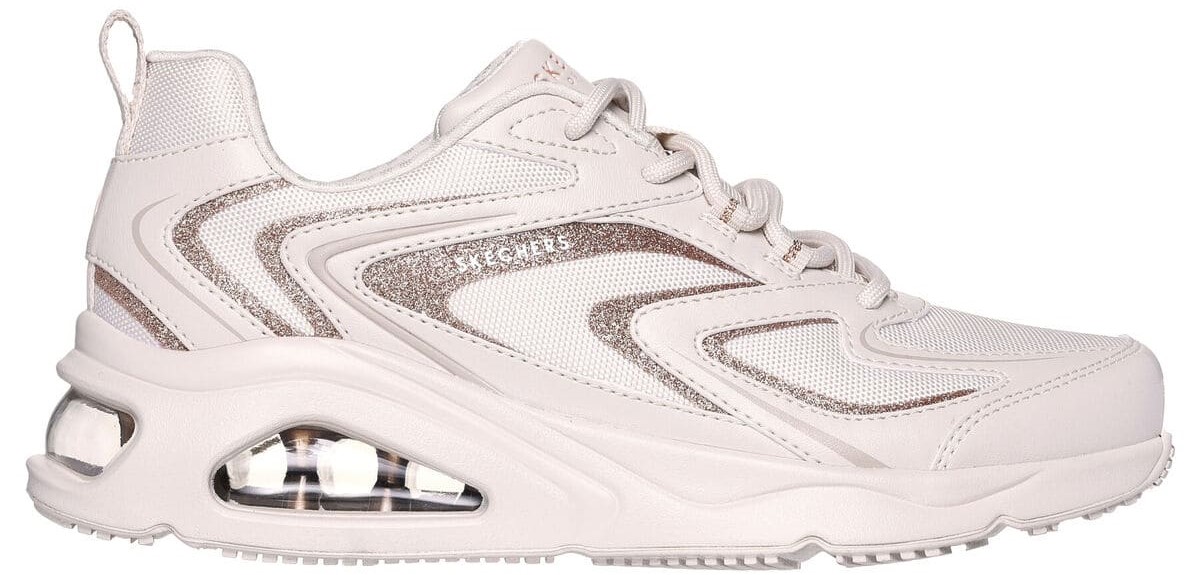 Skechers Tres Air Shimm Airy
With a design that mixes the contemporary with the functional, the Tres-Air – Shimm-Airy model by Skechers is a modern marvel. This glamorous style shoe for women is made in a splendid white color with pink details. In addition, they are boots that can be purchased in other shades, depending on the user's preferences.
The Tres-Air – Shimm-Airy model from Skechers attracts attention for not only its design but also its construction. It is a shoe of intelligent composition, made to provide comfort in the feet for long periods. They fit different surfaces and provide good grip when walking.
Women's boots with high-quality design
The structure of these Skechers boots can provide comfort, durability, and style in a single design, especially since the upper part is made with mesh and synthetic leather overlays. This way, it can provide breathability and lightness to keep your feet cool and comfortable throughout the day.
The design of the shoes also provides support and structure to walk with excellent stability. In addition, this also adds wear resistance so that they have an extended life cycle. These reasons make these boots ideal for those who want comfort and fashion in their daily footwear.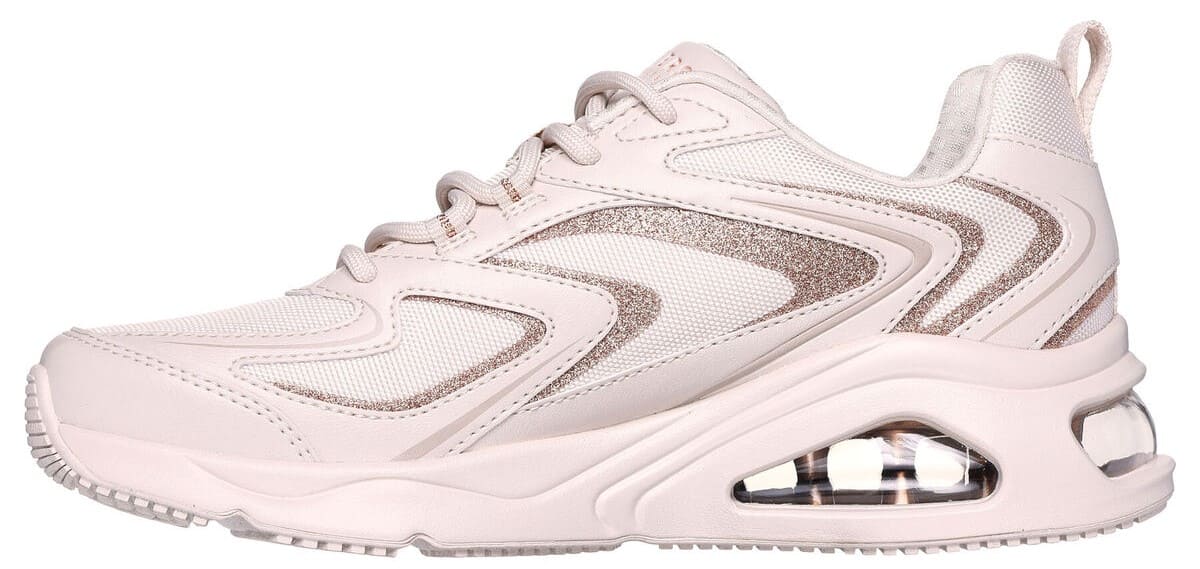 Women's boots with airbag midsole
This Skechers shoe is designed for long periods of use on all types of surfaces. In particular, because they have a spectacular airbag midsole. This provides extra cushioning and a light feeling when walking. At the same time, it helps absorb impacts and reduce pressure on the feet.
The midsole with airbag ensures a more prosperous wearing experience in every way. Above all, it helps reduce fatigue after a long day of use. Thanks to this, this shoe can become a preferred choice for daily use, both in casual and formal situations.
Peculiarities of the Tres-Air model – Shimm-Airy
They have a traction sole that increases the versatility of the footwear and allows walking on different surfaces.
Employ a padded and air-cooled insole for a more pleasurable walking sensation.
Available in alternative colors: white, black and gold or black with rose gold.
They have a heel of 1 3/4 inches to raise the feet without reducing the balance provided by the shoes.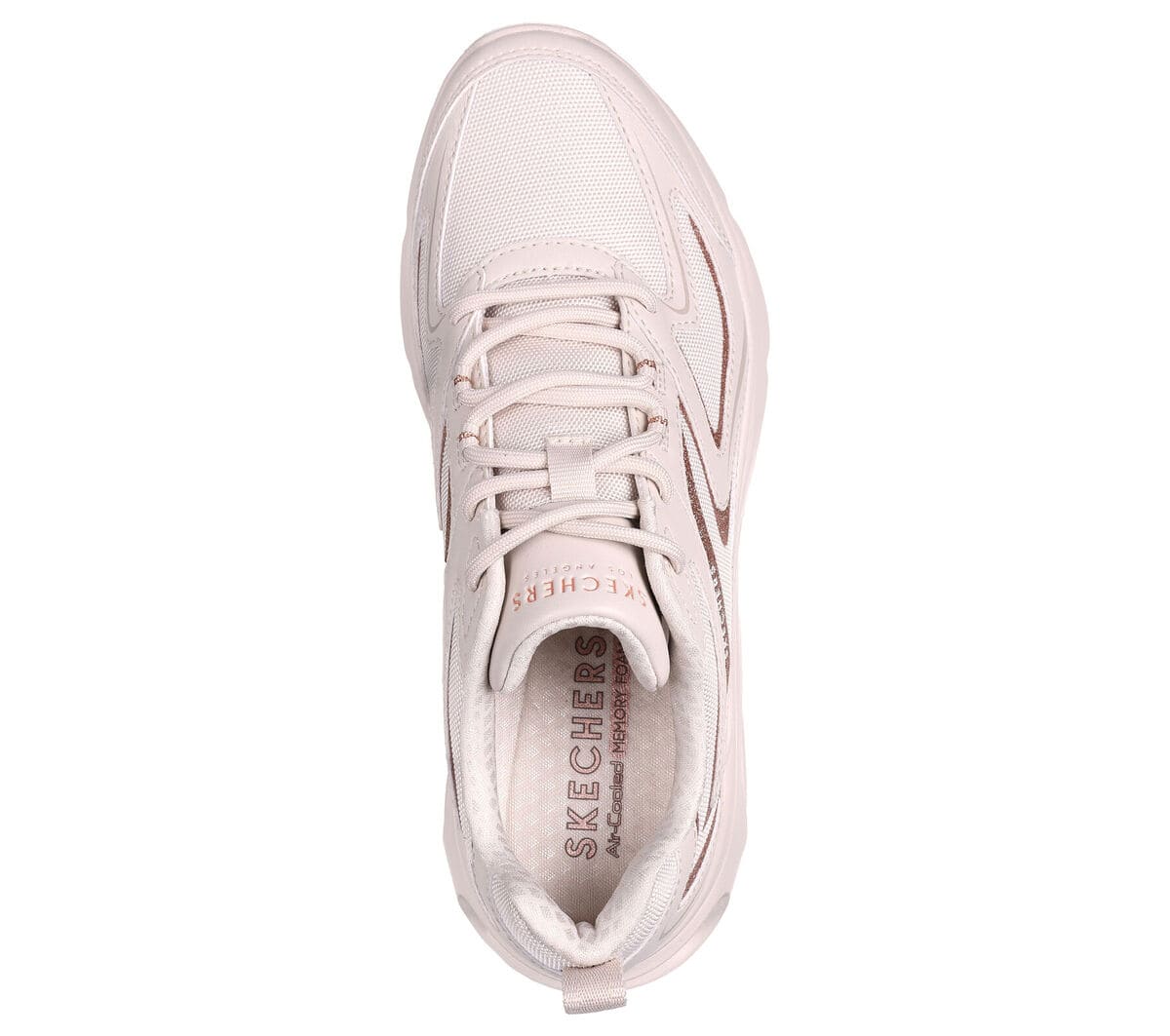 Skechers Tres-Air – Shimm-Airy price
The Tres-Air – Shimm-Airy model can be purchased within the Skechers digital portal in minutes. This women's shoe is reasonably priced at only $85.00. In addition, it has the Afterpay payment method to be acquired in 4 monthly installments of $21.25.