Costco has in its catalog something perfect for those people who work in an office, helping to improve problems that come with sitting all day. ApexDesk ZT is an electric desk lifter, which gives a different angle to be able to work standing, giving health benefits, ranging from improving circulation to helping with back and neck pain. It has enough space to put 2 monitors at the top, and at the bottom quietly enters the keyboard and mouse.
It is made with resistant materials to be able to withstand enough weight, and can increase from 5.7" to 18.1" at the height of any desk, serving for quite tall people. It can move easily from top to bottom, without much effort, since this product does the job alone, bringing a pedal to control the necessary height.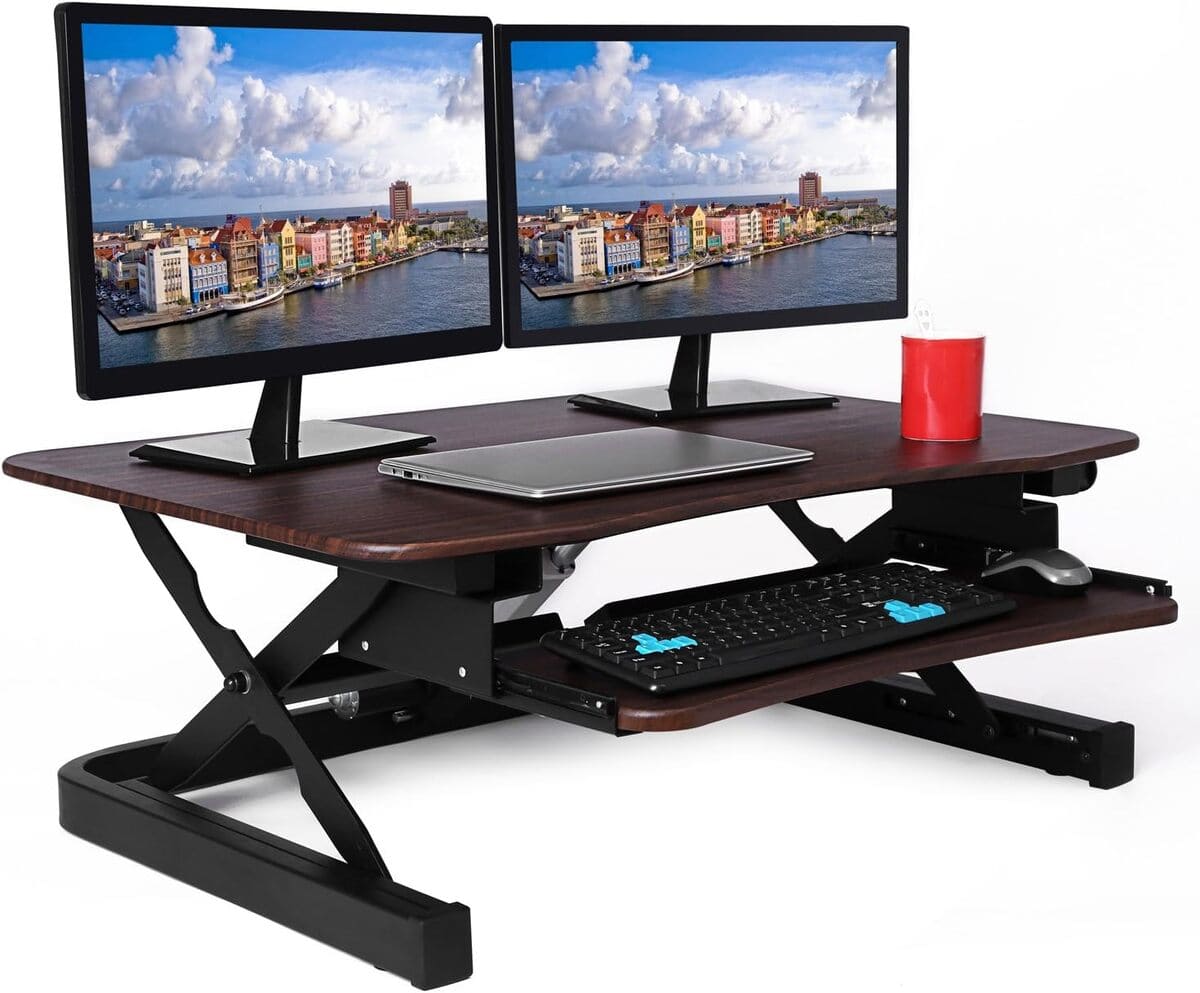 Costco ApexDesk ZT Electric Desk Riser
Costco has the ideal product to adjust electronic equipment to the user's height. With the ApexDesk ZT Electric Desk Riser, it is possible to customize the office to work with better performance. This article offers better visualization and helps reduce posture problems, thus eliminating muscle aches.
Costco's ApexDesk ZT Electric Desk Riser is an easy-to-configure product. Thanks to its intelligent structure, it can be customized easily and quickly. In addition, this is an item that can fit seamlessly into any office. In particular because it is designed in neutral tones such as black, white, and brown.
Versatile desk lift
Because of how it is designed, this Costco desk lift enjoys great flexibility and versatility. Being fully motorized, it can go down and up to fit the needs of each user. Just press a button, and the position of the elevator can change at an angle of 5.7 to 18.1 inches.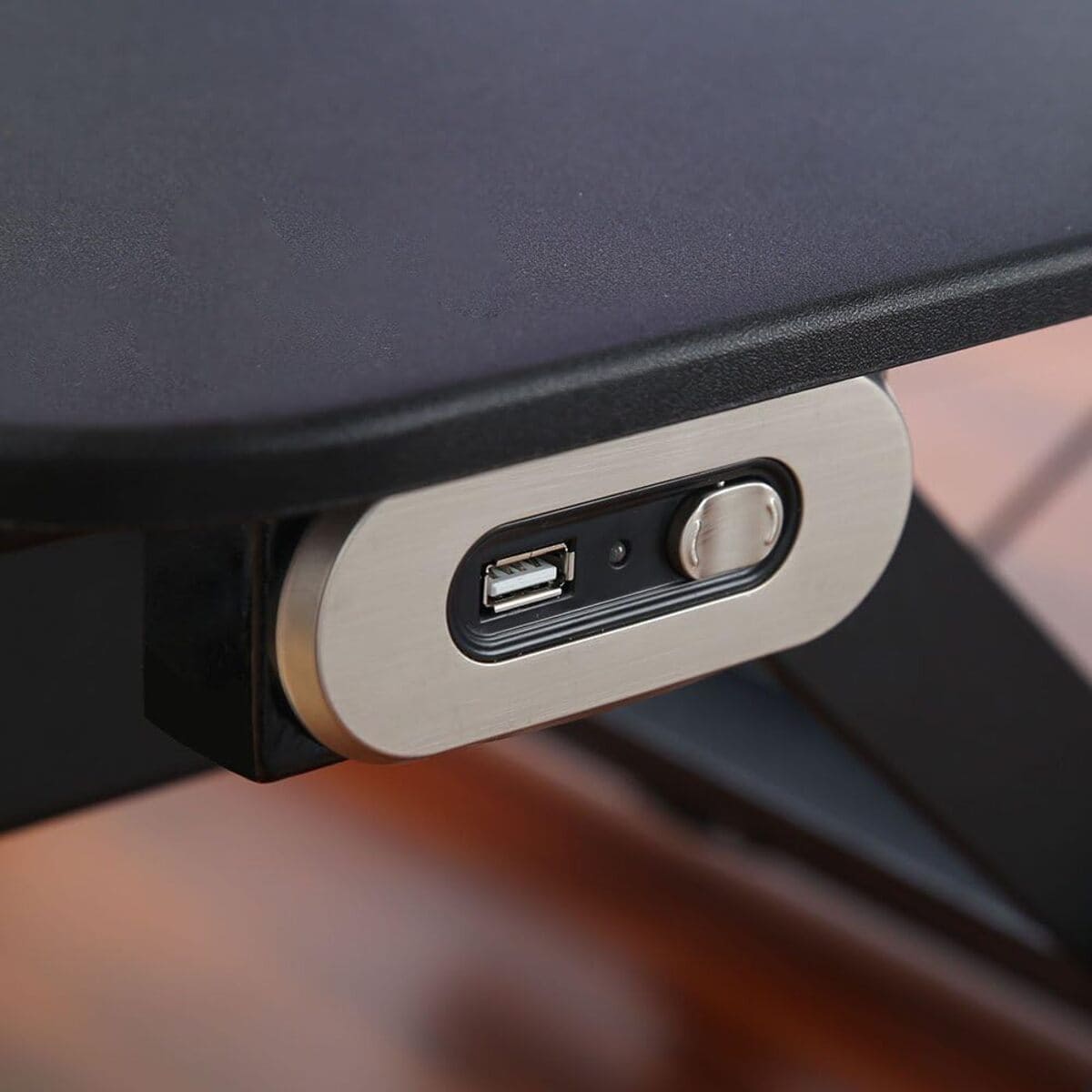 On the other hand, it should be noted that the design of the desk elevator is quite spacious. Thanks to this, it can withstand up to 2 monitors and high-weight loads. This makes this product ideal for office environments or academic desktops.
Desk lift with good workmanship
When naming the most important features of this Costco product, it should be noted its good quality composition. This desk lift is designed to last over the years. It is designed with good quality materials, so as not to suffer unnecessary damage over time.
In addition, the structure of this desk lift allows it to have a static load capacity of 90 pounds. Instead, the dynamic load capacity is 45 pounds. As a result, it easily adjusts to different needs or work preferences.
Relevant qualities of the ApexDesk ZT Electric Desk Riser model
It has a built-in USB port to charge electronic equipment and have them at hand.
It is a desktop lift that is already assembled, so it does not require any type of installation.
The 2-level design features an upper space for monitors and a lower space for the keyboard.
The extension and retraction function is silent, so as not to generate any discomfort.
The desk lift adjusts to both standing and sitting positions.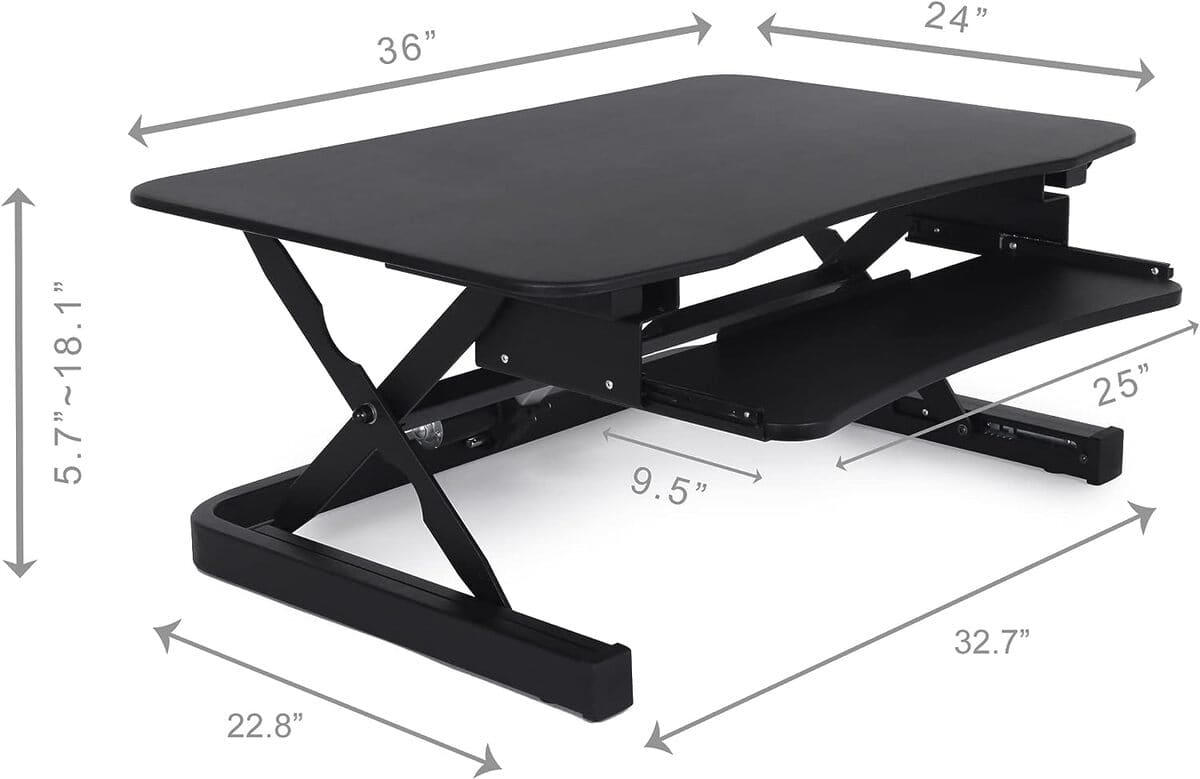 Costco ApexDesk ZT Electric Desk Riser price
The easiest way to purchase the ApexDesk ZT Electric Desk Riser model from Costco is through the official website. This electronic product is reasonably priced at $249.99, with shipping and handling included. On the other hand, this article has several options for the execution of the payment and the realization of the shipment.