For decoration, rest, and sharing between friends and family, a sofa bed will always be a very attractive option. Not only for the fact that it is an amazing accessory, but it helps you relax and give your spaces a lovely look. Costco has added to its catalog a fantastic option that will leave you dazzled. And in the current seasons in the United States, accessories for comfort within the home are becoming increasingly popular.
And we at Look At The Square (LATSQ) want you to have your repertoire of comfortable furniture for you to relax on your next vacation. Sofas, fireplaces, cushions, and mattresses… Your home should become a sanctuary of comfort. And competing with IKEA and Walmart, this famous store also puts itself at the forefront of your needs.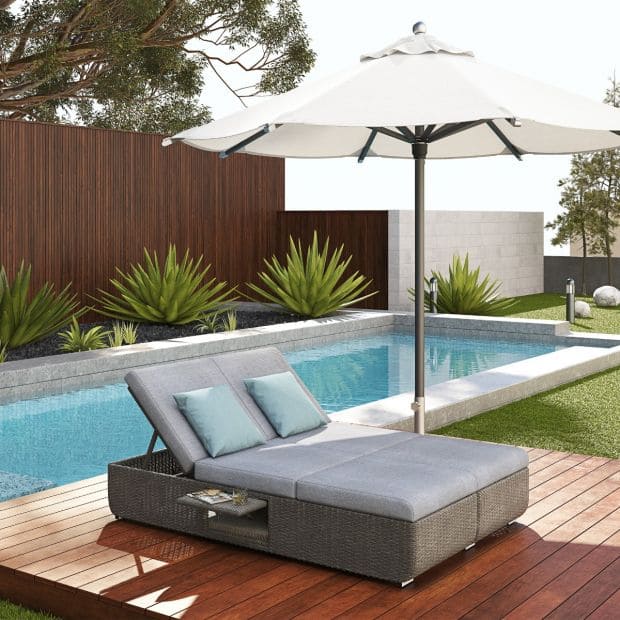 Costco Nadia Daybed
The Nadia Daybed is a splendid sofa bed to decorate the exterior or interior of your house since it adapts to both environments. The backs of the furniture can be adjusted to your personal preferences, complementing perfectly the comfortable pillows that it includes. Due to its structure and composition, it is an accessory with a life cycle of many years.
Especially, because it can withstand the sun's rays, its materials do not rust or are prone to rust or mold. Several people can sit or lie on it, providing a pleasant feeling of comfort. Dozens of users validate its good quality on the official website of Costco, in case you have doubts. In the same way, it is good to know all its characteristics before buying it. Next, we'll talk about it.
Includes
The purchase of this Nadia Daybed to decorate the garden of a house includes several accessories and not only the sofa bed. Among them are adjustable backrests and 2 decorative pillows. In this way, the furniture becomes much more completer and more versatile to suit your needs and preferences.
Like the body of the couch, the accessory accessories it includes are gray. In this way, they combine naturally with the sofa bed. On the other hand, they are also made in the same way, with durable materials of high quality. As a result, it is a product that will serve you away from home for a long period of time.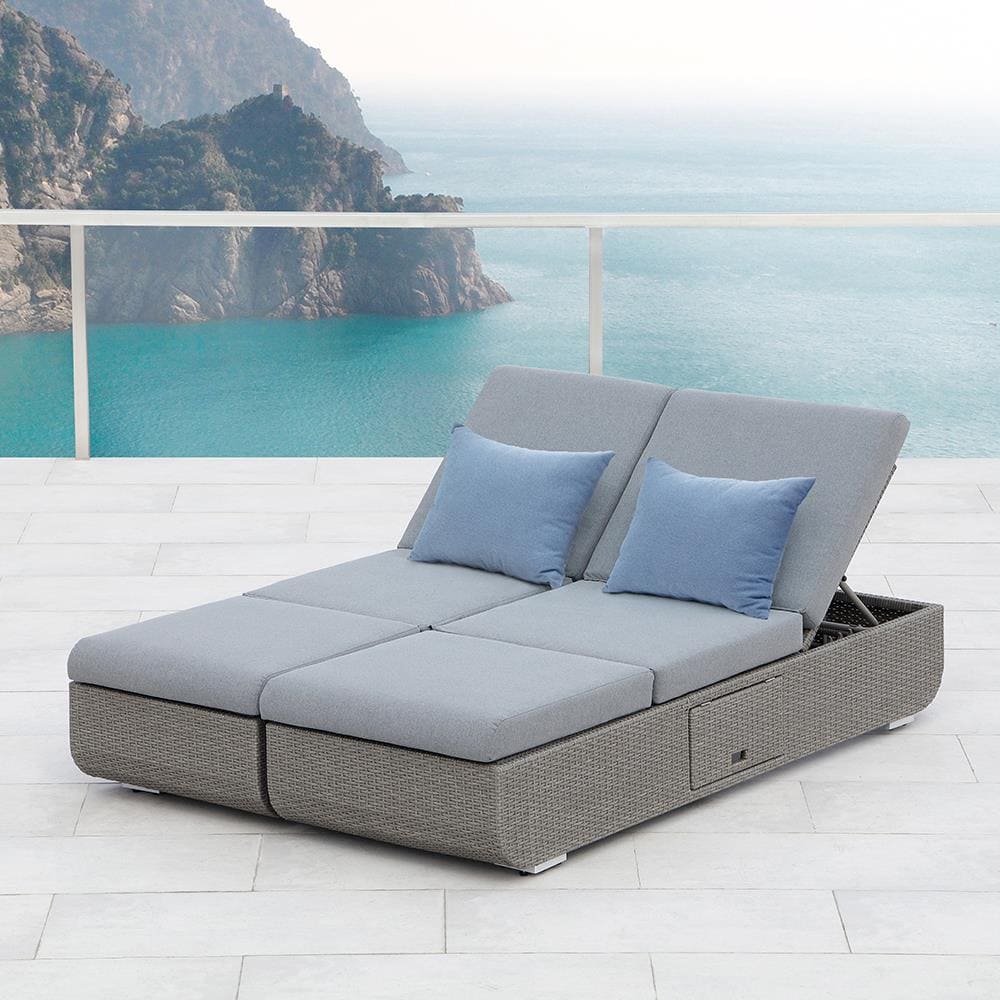 Composition
The first thing to note about the elaboration of this wonderful outdoor furniture is that it uses hand-woven resin wicker. Thanks to this, it can adapt to different types of environments, regardless of climate or temperature. It will not suffer progressive degradation over the years and can be kept in good condition easily.
It also uses high-strength welded aluminum to support the weight of several people. And best of all, it is a material that experiences oxidation, under no circumstances. As for the cushions, these are covered with Sunbrella fabric. As a result, they have resistance to chlorine and other types of stains.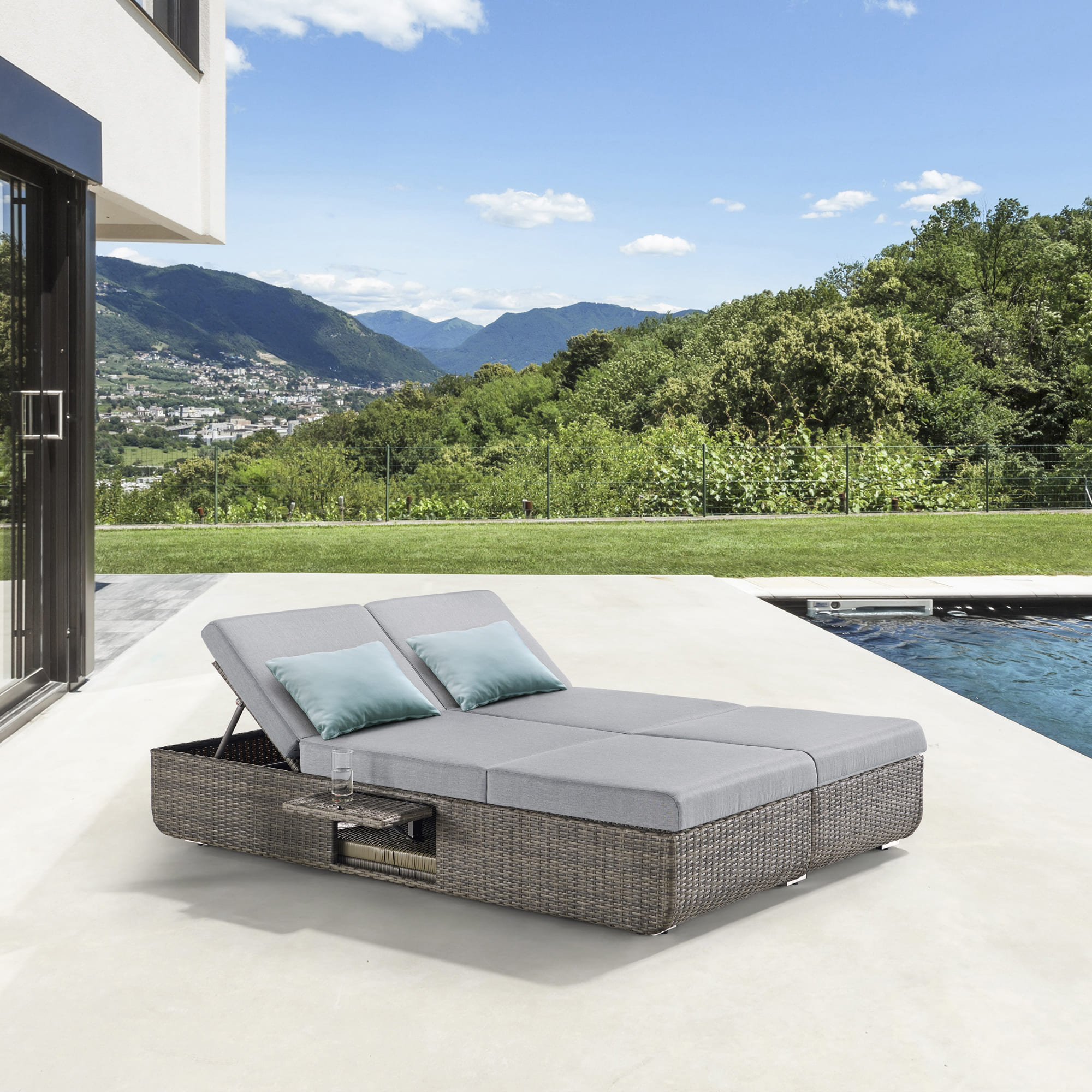 Costco Price and shipping
Currently, you can purchase Nadia Daybed's sofa bed on the Costco website. It was priced at $1,499.99, but now has a discount of $700.00. So, its cost is $799.99. In addition, Costco offers multiple payment options for you to choose from at the time of purchase. The cost of this accessory for the outside of the home covers shipping, so you will not have to make an additional expense.
Usually, shipping the product takes about 2 to 3 weeks to arrive. Although, you can pick it up at one of the Costco locations to save you the waiting period. In the same way, these are insured in case a problem happens or the sofa bed has a factory defect.