It's no longer a secret, we all know you want to start the gym, but you always find an excuse not to. Family, work, friends, leave you with so little time to take care of yourself that you leave something as important as exercising as the last option. At Look At The Square (LATSQ) we have found a solution in the Sam's Clubcatalog, which will eliminate all excuses.
Small, practical, versatile and portable… this is the Under Desk Exercise Bike. You can sit at your desk while you exercise your legs. Or be reading a book while improving your fitness. No longer spend hours looking at the United States catalog of Amazon or Target without deciding why to buy, this product is similar to bicycles, climbers and treadmills, but without taking up too much space.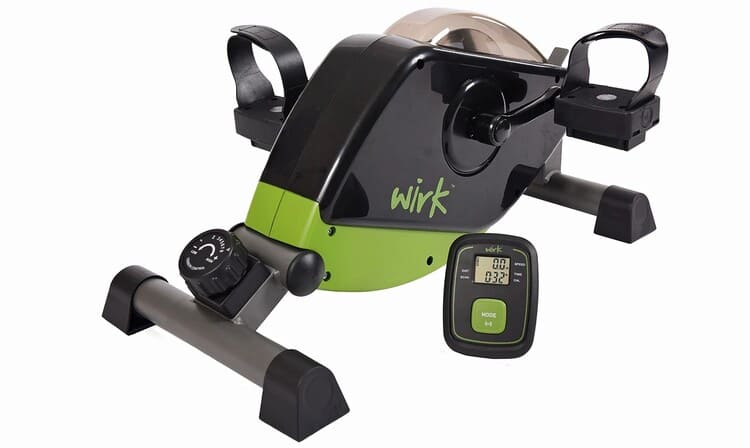 Sam's Club Stamina WIRK Under Desk Exercise Bike
With this Sam's Club product, you can stay in shape while you work or do your daily household chores. It is a bicycle that can be installed under the desk or one of the tables in your home. Due to its structure and composition, you will have complete freedom to move the pedals with your feet, without suffering any type of accident in the process.
Stamina WIRK Under Desk Exercise Bike is a product with an ergonomic design for you to train comfortably. In this way, you won't lose your posture at any time when pedaling with high or low intensity. It allows you to align yourself in a perfect way to get the best possible performance. And best of all, it works silently.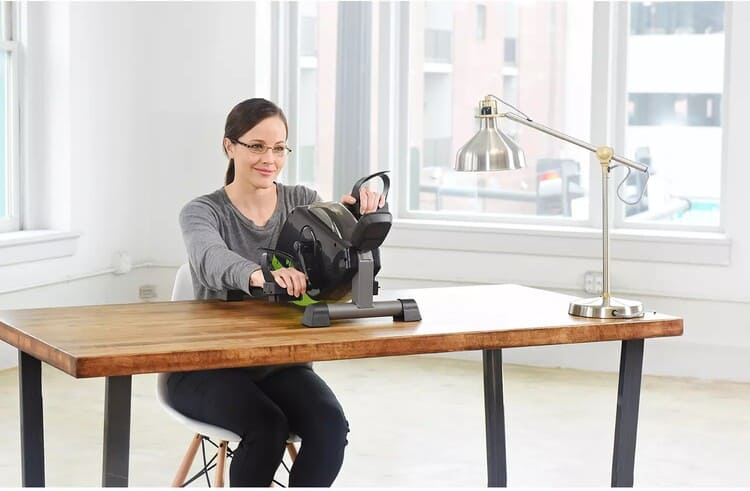 Essential features
Equipped with 8 levels of silent magnetic resistance. So, you can exercise without disturbing anyone.
It has a multifunction wireless monitor to optimize the use of the product. It monitors training time, distance, calories burned and rotations per minute.
The monitor turns on automatically. Although, it also has the option to program it according to your preferences.
It has a design that helps prevent interaction between the desk and the knees when pedaling.
The pedals have a textured structure with straps. This allows both your feet and hands to be safe at all times.
It is a stable training product that adapts to different surfaces. In addition, its composition allows it to have a very long-life cycle.
Benefits offered by its use
Stamina WIRK Under Desk Exercise Bike is a very useful product, because of how it helps you stay active. In general, this training equipment offers multiple advantages that other similar products do not. The main ones to highlight, have been the following.
Allows you to burn calories and improve endurance while working at your desk.
Helps you perform more than one activity at the same time, to stimulate your brain.
Reduces the chances of heart problems or other cardiovascular diseases.
It doesn't require you to spend extra money on other products or services.
It is easy to use and allows you to stay on top of your progress, down to the smallest detail.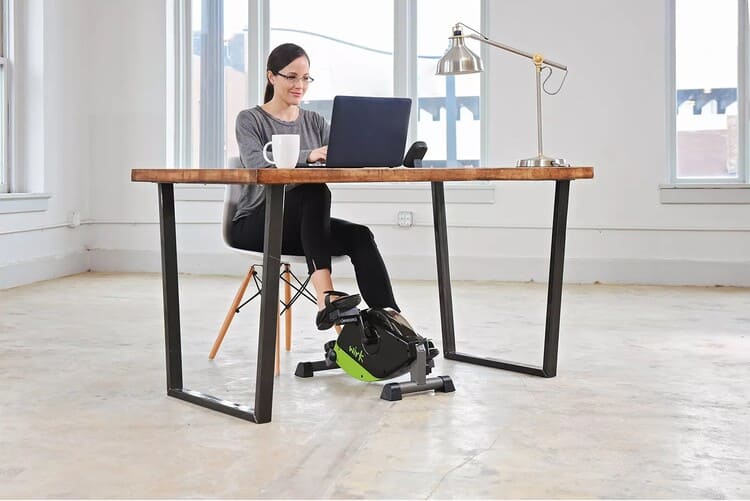 Sam's Club Stamina WIRK Under Desk Exercise Bike Price
Within the catalog of Sam's Club training products, you can get the Stamina WIRK Under Desk Exercise Bike model. This is available for an economical price of only $109.98. Apart from that, you have the option to become a Sam's Club Plus member to get free shipping with all your purchases. Depending on where you are located, shipping this training product usually takes around 4 to 10 business days.