Although Skechers usually stands out in the United States for its comfortable sneakers and equipped with technology to ensure the highest quality, they also have other products that pass all the quality controls that characterize them. Both in any of its physical and online stores we can buy from backpacks, socks and even watches. Prices usually vary depending on the model but compete directly with Adidas or Nike.
One of the most demanded items from Skechers are the backpacks. With different styles and designs, they are gaining more and more market share. In this article we expose three best selling models of Skechers backpacks great to go to train at the gym or take to study classes.
Skechers Central II Backpack
The Central II Backpack model from Skechers is an ideal accessory to carry everything you need in comfort and style. This backpack is made of a soft and resistant polyester fabric, plain in color and with the Skechers logo in the same tone. It has multiple pockets and integrated compartments, perfect for storing water bottles or umbrellas.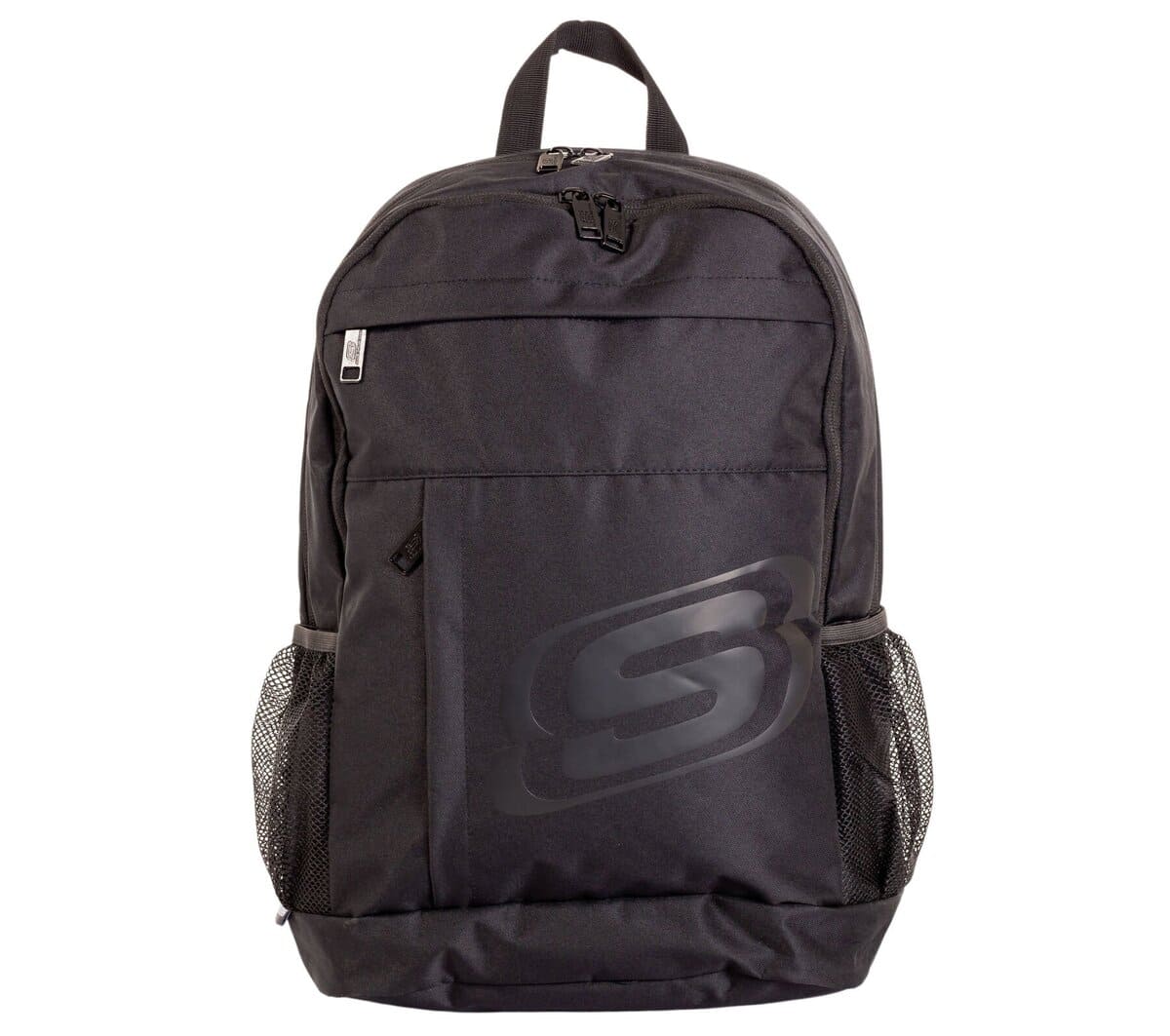 The back panel is padded to protect the back and the shoulder straps are adjustable and soft to fit the measure. In addition, it has a reinforced top handle for easy transport. The Skechers Central II backpack is a versatile and practical option for every day and long school days. It allows you to easily store all kinds of tools and tools.
At present, the Central II Backpack model from Skechers can be purchased directly from the official website. This product has an affordable price of $45.00 in any of its colors. In addition, you can pay in 4 parts of $11.25.
Skechers Accessories Corduroy Adventure Backpack
On the other hand, the Accessories Corduroy Adventure Backpack model from Skechers is also a good option to consider. It stands out for its fun and original design, perfect for the little ones at home. Best of all, it is a high-quality backpack that does not generate problems in the lumbar area or any other type of pain.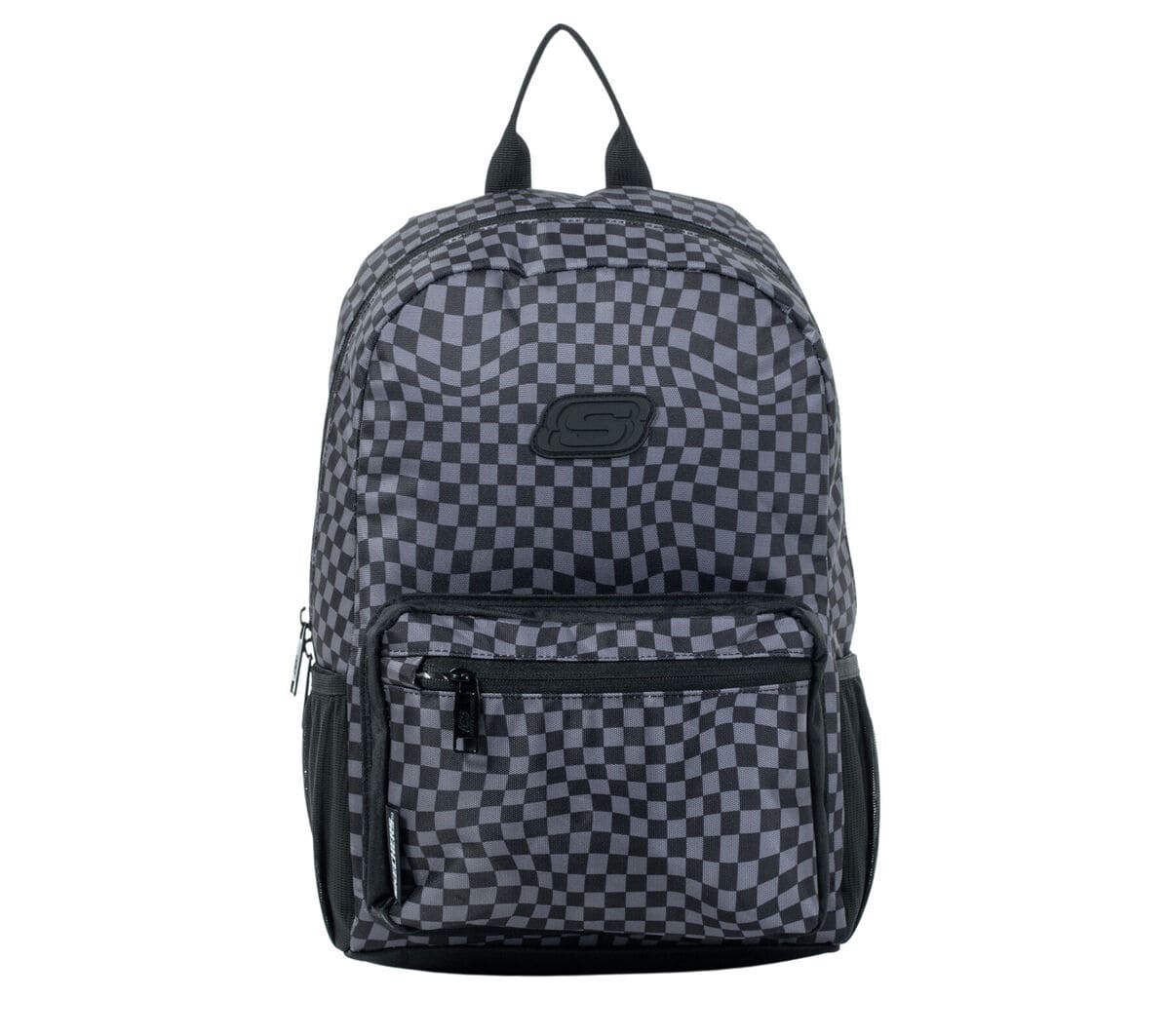 Like the previous model, this bag from Skechers features multiple integrated pockets. In this way, you can efficiently organize all school supplies. In addition, the rugged design of the backpack can smoothly withstand the weight load. This is largely due to the corduroy fabric with textured finish.
Regarding its price, the Accessories Corduroy Adventure Backpack model from Skechers has an economic cost of $40.00. Using the services of Afterpay, this product can be purchased in 4 monthly installments of $10.00.
Skechers Explorer Backpack
Finally, the Skechers Explorer Backpack model is an accessory of high quality and functionality, designed for the return to school. It can also be used on outdoor adventures or weekend trips. This backpack is made of a nylon fabric for durability and strength, thus allowing daily use.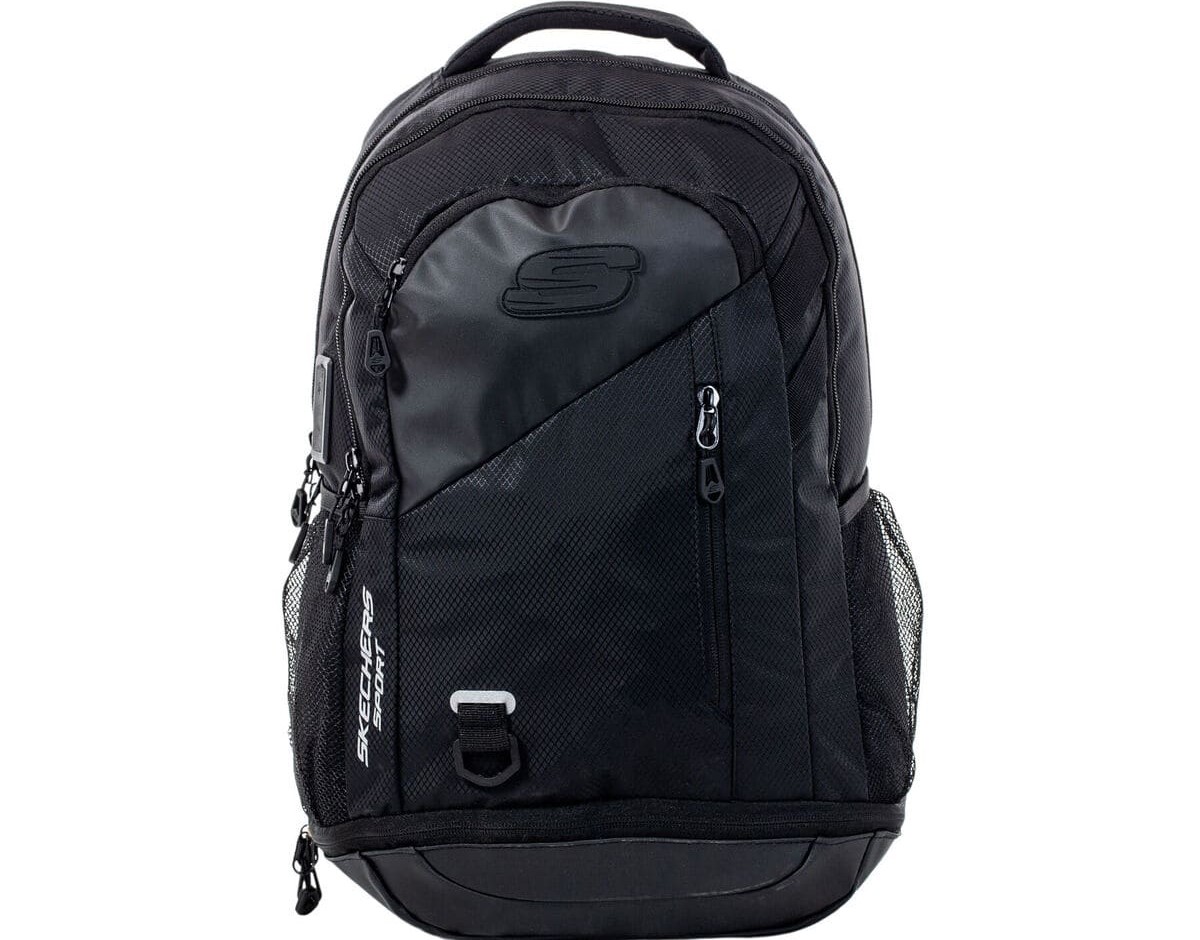 It has main compartments for school supplies and side pockets for other complementary accessories. In addition, it uses high-quality straps that can be adjusted to children's backs. The highlight of this backpack is that it has a built-in USB port, for charging devices while walking.
On the Skechers virtual platform, the Explorer Backpack model can be purchased for a reasonable price of $55.00. With the Afterpay payment method, the product costs $13.75 in 4 monthly installments.