Costco rises and rises as one of the most popular franchises in the United States because this year it has revolutionized with elegant designs, designed to take the decoration of your home a level further. With options like the one that the decoration experts of Look At The Square (LATSQ) found, called Isabel 66″ Accent Console which enjoys a spectacular color and finishes.
If we have been accustomed to the most classic designs of IKEA, this shelf which is ideal for a vintage and mysterious style comes to revolutionize. Even more so when you have the option to easily have it at home with a single click from the Costco web portal, or any physical store.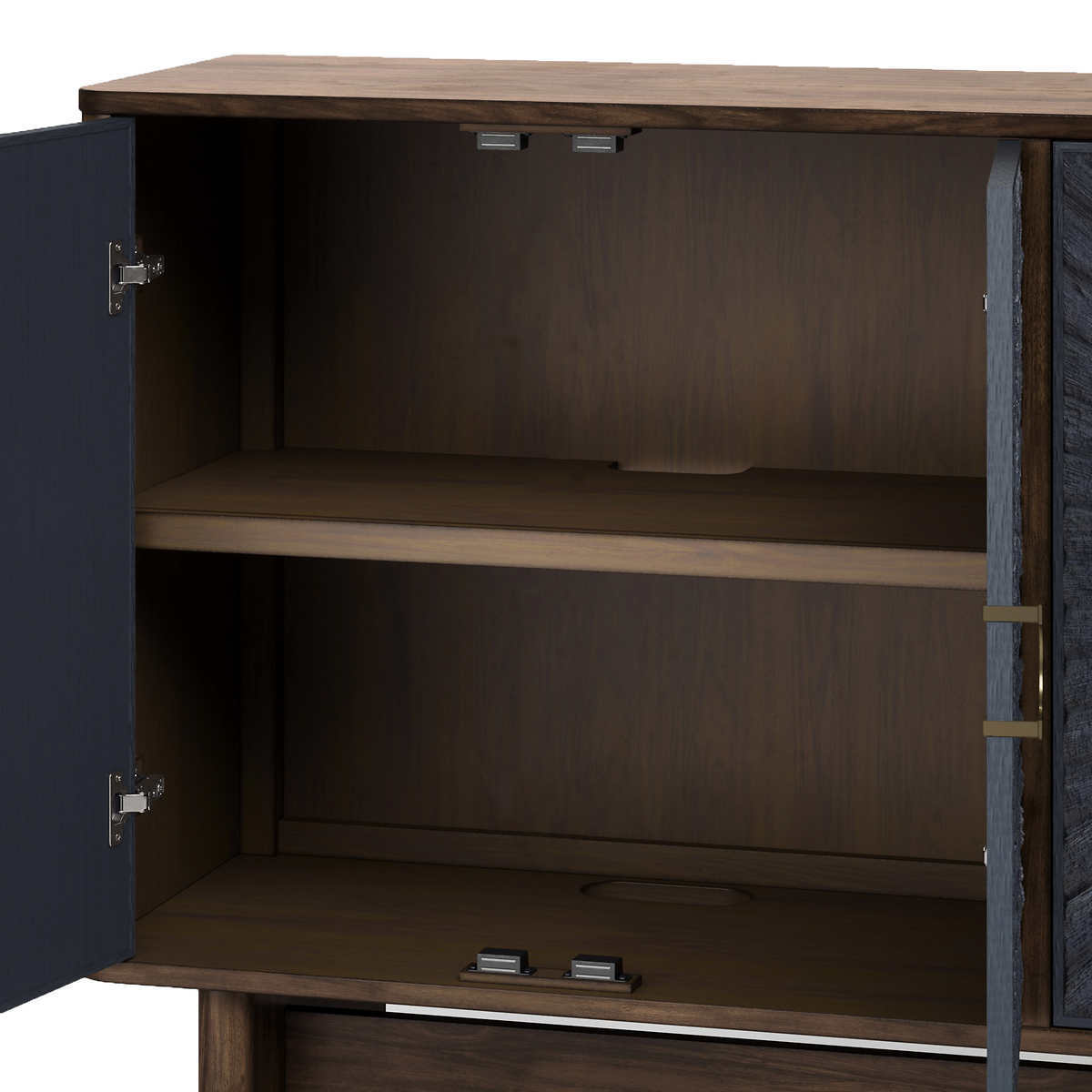 Costco Isabel 66″ Accent Console
To install your TV and other decorative accessories inside your home, the Isabel 66″ Accent Console model from Costco is the ideal product for you. Not only for its vintage design but for the wide functionality it has to offer. It is a shelf of weight and compact size, which requires assembly. Luckily, this process is very simple to perform.
In addition, the Isabel 66″ Accent Console model from Costco has a composition of good quality in every way. It has mahogany solids and walnut veneers. In addition, it is complemented with decorative panels of cast resin doors. As a result, this shelf model can adorn your home for many years.
Adjustable shelves and levelers
Among the main specifications of this Costco product, the fact that it can be adjusted to the user's preferences stands out. Both on the shelves and on the levelers, you have the option to customize their height. In this way, you can get the shelf to have the utility you prefer and you can always take advantage of the product.
Best of all, the shelves and levelers can be adjusted quickly and easily. There is no risk of accidents and it is something you can do as many times as you want, as long as you perform proper maintenance of the shelf.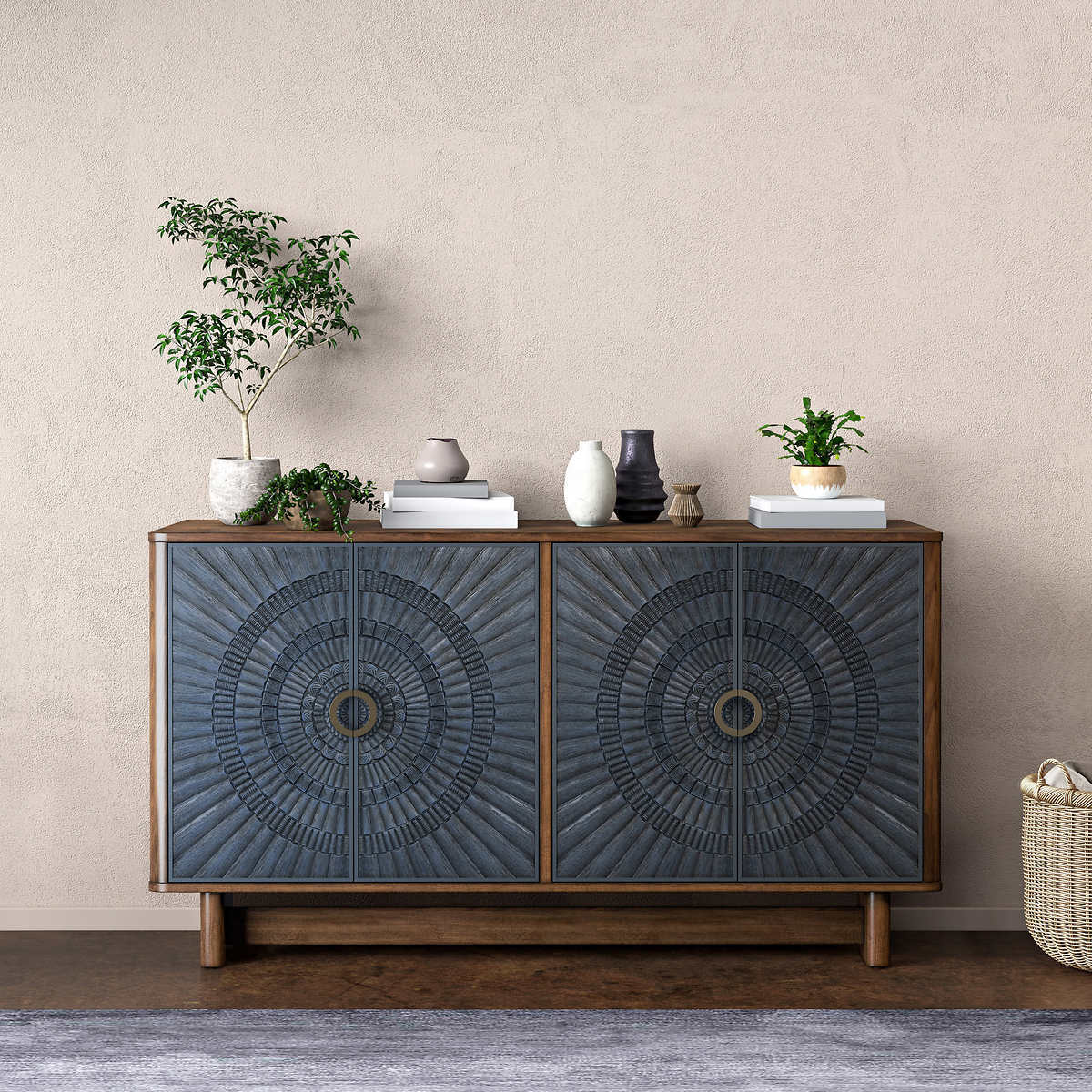 With cable management
Another feature worth mentioning about this product is the splendid cable management it possesses. It is a quality that helps you reduce clutter within the home, to eliminate the risk of suffering any accident. In addition, this is something that helps your home look better overall. In this way, you can install a TV next to other electronic devices on the shelf.
Basic care
Avoid that the shelf is located in a space where it receives direct sunlight.
Be careful with changes in temperature and humidity in the environment, as they can damage its structure.
Use a clean and soft cloth to remove dust and dirt accumulated on the shelf.
Do not use any type of solvent for cleaning the shelf, because it can damage its finish.
Any type of spill stain should be removed immediately with a soft cloth.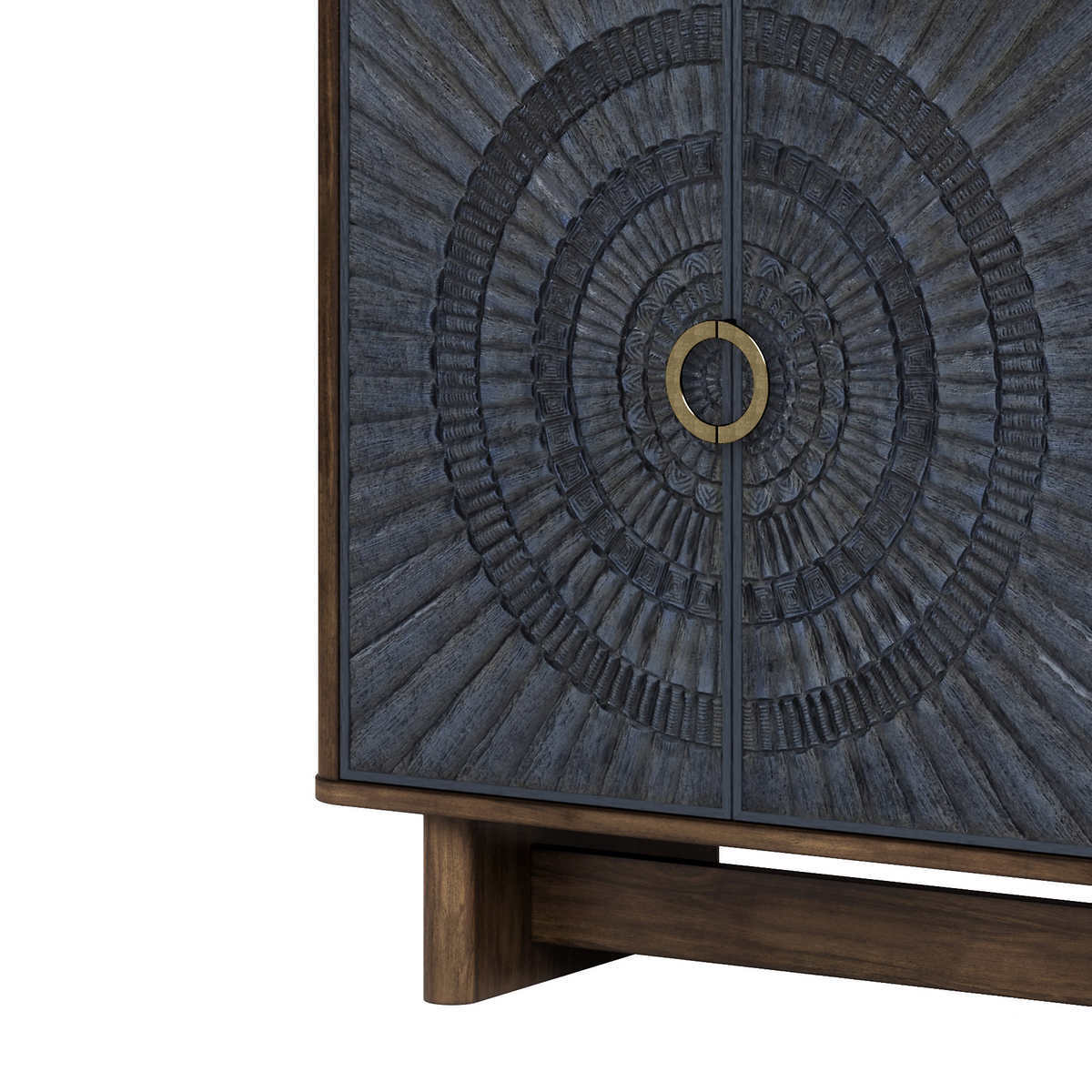 Costco Isabel 66″ Accent Console Price
The Isabel 66″ Accent Console is available on Costco's official website. You can look for it in the TV Stands and entertainment centers section. Once you get it, you will be pleasantly surprised that this product has a discount of $ 250.00. Therefore, its original price of $949.99 is reduced to only $699.99.