If you already have all your appliances at home, and your counter is decorated with the air fryer, toaster, and waffle maker of the best brands of Amazon and Walmart, you cannot forget the most important. Look At The Square (LATSQ) comes to the rescue with a Zara Home collection so you don't need other accessories.
The kitchen is made up of every little detail, like the Retro-Style Scale of the Spanish store. You can never know that you need it until the moment you do, so always think about your needs, it is ahead of you with an ideal product at an incredible price.
Zara Home Retro-Style Scale
It is a kitchen scale with which you can measure the exact weight of the food you are preparing. This vintage-style accessory is a great way to keep a tight eye on your diet. Best of all,  the Retro-Style Scale product fits wonderfully into any style of cooking.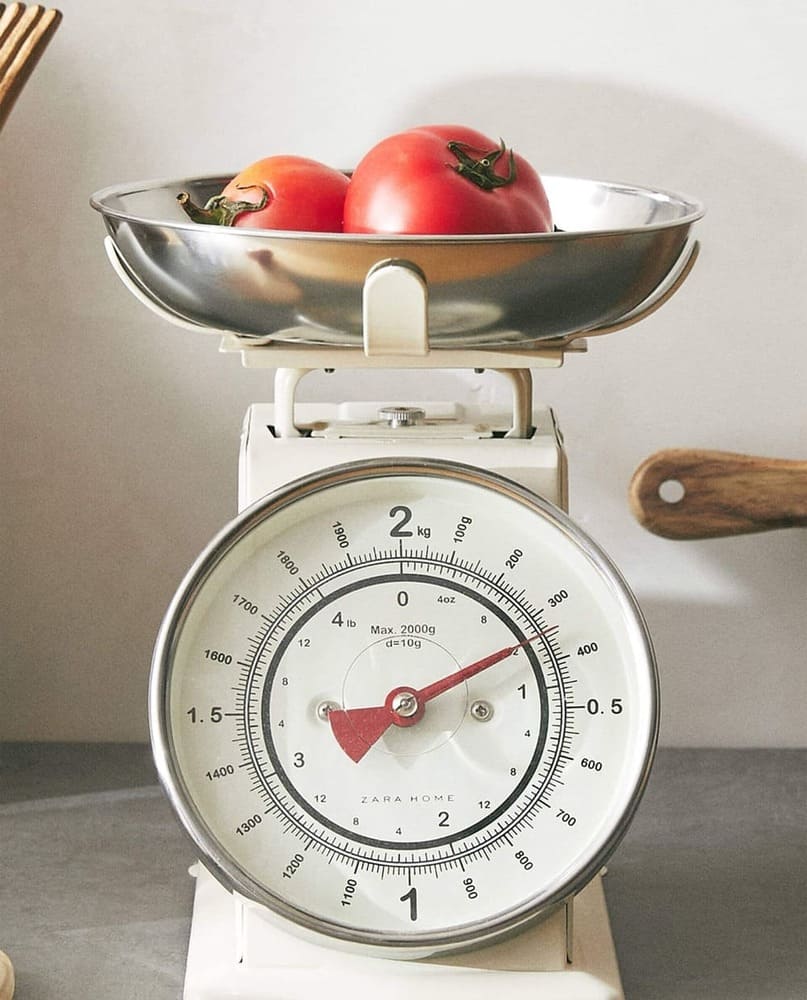 On the other hand, it should be noted that the Retro-Style Scale model from the catalog has a stainless-steel tray. Its structure is timeless and can support up to 2 kilograms of weight on it. In this way, you can start cooking in a more organized way to have better overall nutrition.
Product qualities
Height: 10.4 inches.
Width: 8.3 inches.
Depth: 8.3 inches.
Weight: 1,495 kg.
Main material: 100% stainless steel.
Additional materials: 95% steel, 2% polystyrene, 2% aluminum, and 1% zinc.
Zara Home Retro-Style Scale Price
Within the catalog of kitchen items of Zara Home, the Retro-Style Scale model is available for an affordable price. These cost $69.90 and have multiple shipping methods for you to choose from. You can also request returns and refunds; in case the product comes with a factory problem.
Similar style products
In the collection of accessories to decorate the kitchen, there are other products that have a similar style. These can help you complete your kitchen with a homogeneous design and more aesthetic at first glance. Among the main options, we highlight the following:
Zara Home Retro Magnetic Timer
It is a vintage-style timer that can help you have better control over the cooking process. This way, you can reduce accidents and make sure your food tastes better. Zara Home's Retro Magnetic Timer product comes with a magnet for you to install anywhere. It has the following qualities: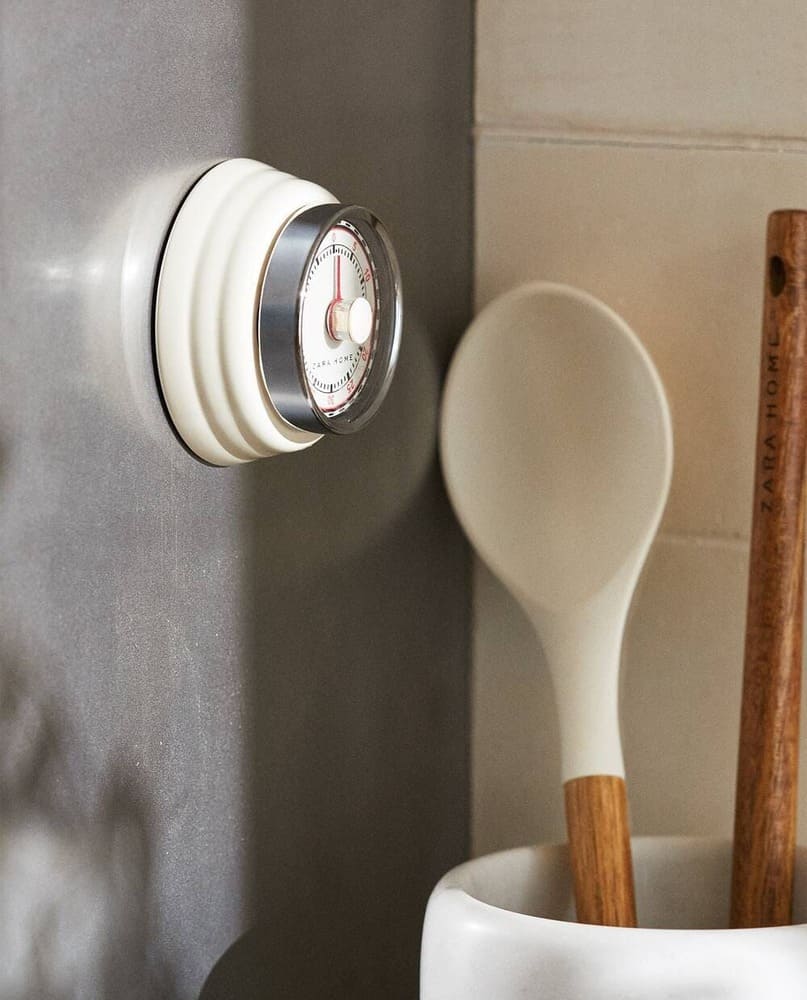 Height: 2.8 inches.
Width: 2.8 inches.
Depth: 1.6 inches.
Weight: 156 grams.
Materials: 80% iron, 5% paper, 5% steel, 5% zinc, and 5% acrylonitrile butadiene styrene.
Price: $22.90.
Marble Pestle and Mortar
To prepare sauces and other foods in your kitchen, Zara Home has to offer you the product Marble Pestle and Mortar. This can be used for crushing, grinding, crushing and much more. It is quite resistant, useful and its style combines with the rest of the accessories we have mentioned so far. Know its following characteristics: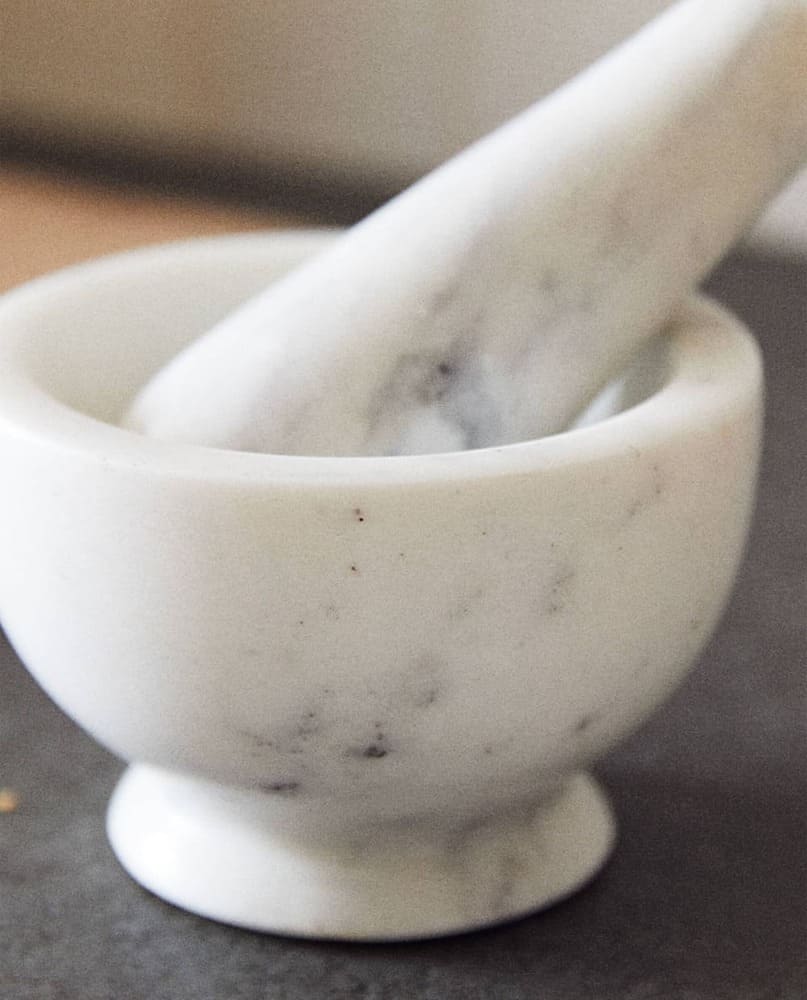 Height: 5.1 inches.
Width: 4.9 inches.
Depth: 5.7 inches.
Weight: 1,736 kg.
Materials: 100% marble.
Price: $49.90.
Zara Home Marble Cutting Board
We finish with the Marble Cutting Board model from the Zara Home catalog, a product that cannot be missing in any kitchen. This accessory will always be useful and can be part of your home for many years. It has the following basic specifications: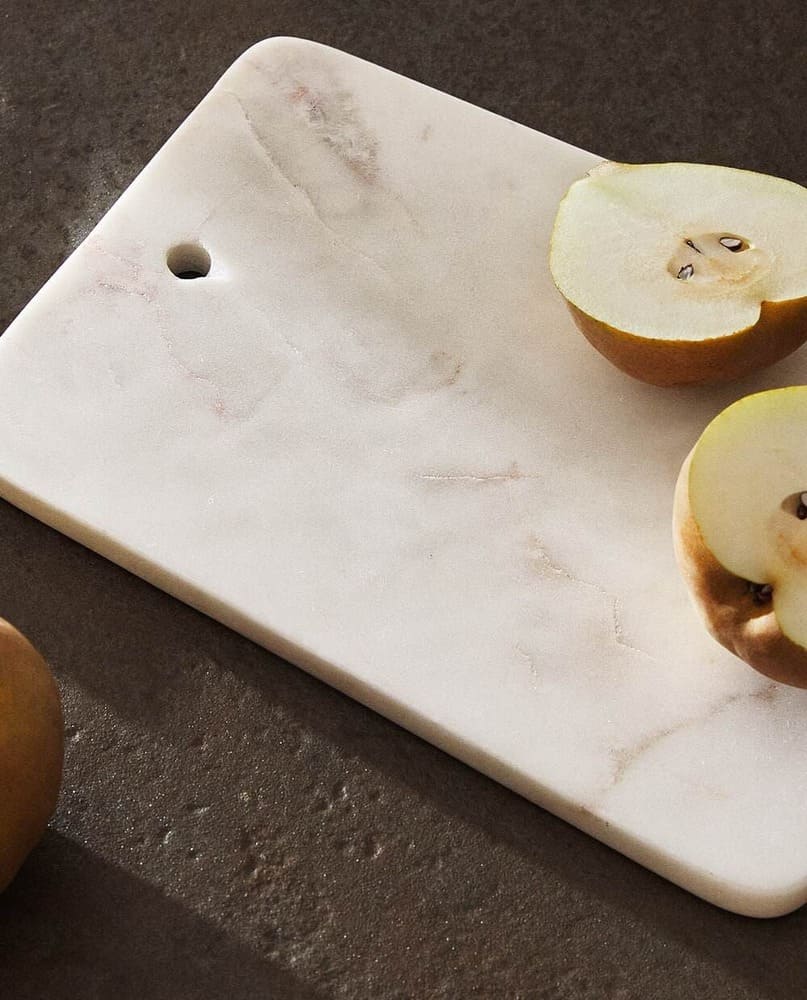 Height: 0.4 inches.
Width: 6.7 inches.
Depth: 9.1 inches.
Weight: 1.29 kg.
Materials: 100% marble.
Price: $49.90.