Jeff Bezos' company is a great ally to solve problems inside and outside the home that we did not even know we had. And while it is true that at Look At The Square (LATSQ) we have said countless times that comfort is everything, Amazon surprises us with a product that turns out to be indispensable in a bathroom that can be called 100% functional, comfortable, and practical.
We are talking about the iHave Toothbrush Holders, which is more than its name suggests because it will also look like a modern device on the wall of your bathroom that will give it a futuristic look. Multifunctional, practical, elegant, easy to use, and guaranteed success in the United States and that promises to leave aside the conventional accessories of Zara Home or IKEA.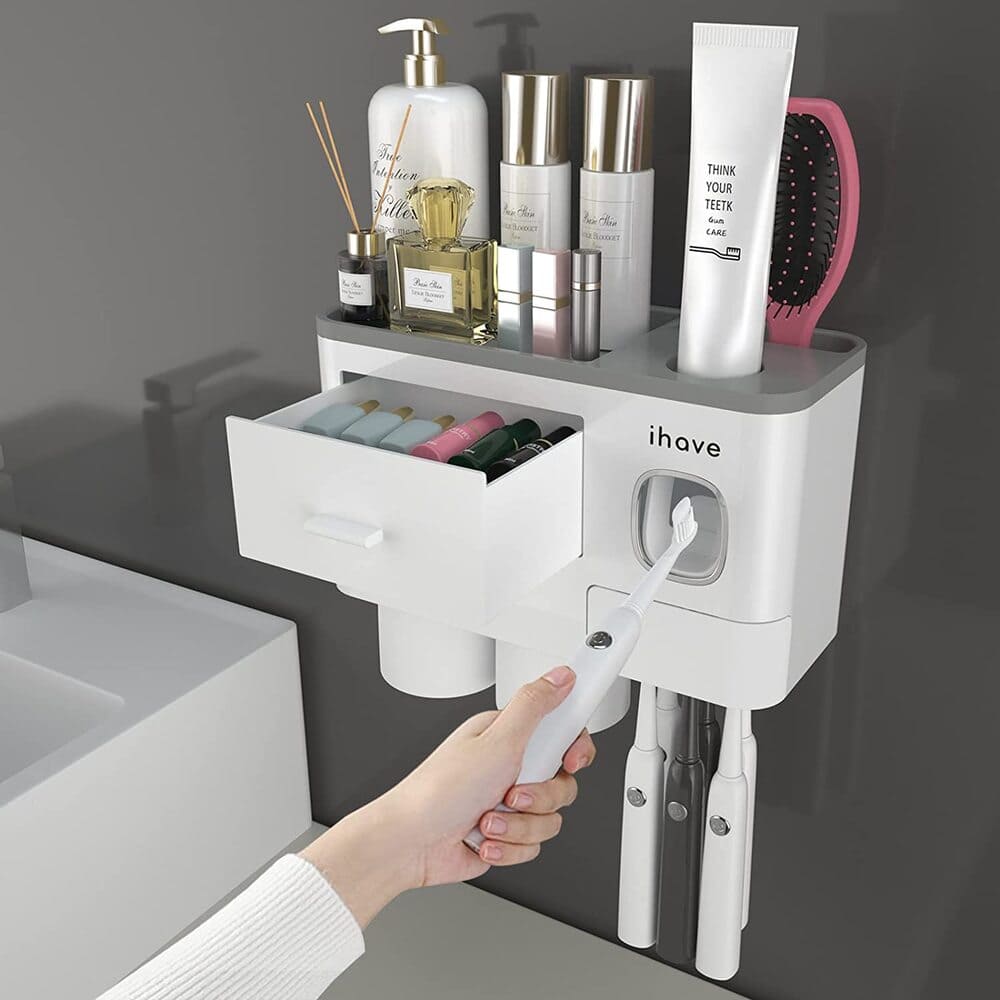 Amazon iHave Toothbrush Holders
If the iHave Toothbrush Holders surprises enormously with its elegant design, it actually hides many more functions that you did not know you needed. From holding your toothbrushes and dispensing your toothpaste, to serving as a mini shelf for your essential personal care products.
Although it may not seem to be of great importance, the reality is that the small details in our bathrooms make a big difference. That, more than positively altering the appearance of the space, facilitates many tasks because it is a highly functional and practical product that everyone must have.
Excellent capacity
One of the most surprising features of the iHave Toothbrush Holders is that it can store many things despite not being too large in size. This accessory consists of:
1 tray.
1 storage compartment.
1 drawer.
Which, in turn, have different options in which you can organize from: Combs, toothbrushes, body soap, razors, toothpaste, body creams and much more …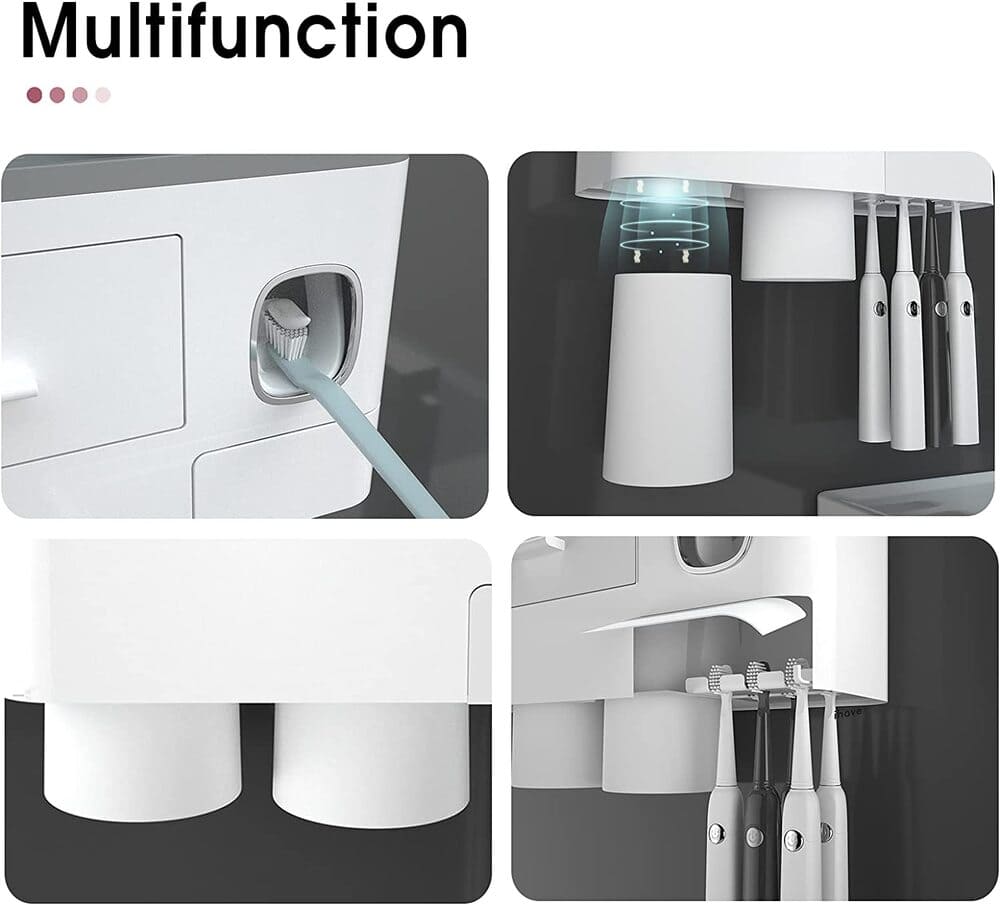 In addition, the days of wasting supplies are over, because thanks to the multifunctional iHave Toothbrush Holders you can take advantage of the automatic toothpaste dispenser. After you place your preferred toothpaste, it will make it easier for you to squeeze every last drop of product to avoid waste. Like the two magnetic cups for mouthwash that are designed with a dustproof and waterproof inverted drain. Less time to clean it!
Easy to install and durable
It doesn't matter if you live in a house or apartment alone or with a big family because the iHave Toothbrush Holders has room for everyone. And with how easy it is to install and care for, you'll want to place one in every bathroom in your home. Especially being easy to clean and maintain, unlike conventional bathroom accessories that get dirty easily and irremediably stain.
To install it you just have to clean the chosen surface, and place the adhesive strip. We recommend waiting at least 2 hours for the glue to properly adhere to the wall before placing the iHave Toothbrush Holders. In this way you avoid falling as soon as you put it.
Detailed technical details
Made of resistant plastic.
Easy mounting on walls of all types of surfaces.
Weight 26 ounces.
Measurements: 9 inches long x 8 inches wide x 4 inches high.
You don't need holes or holes for installation.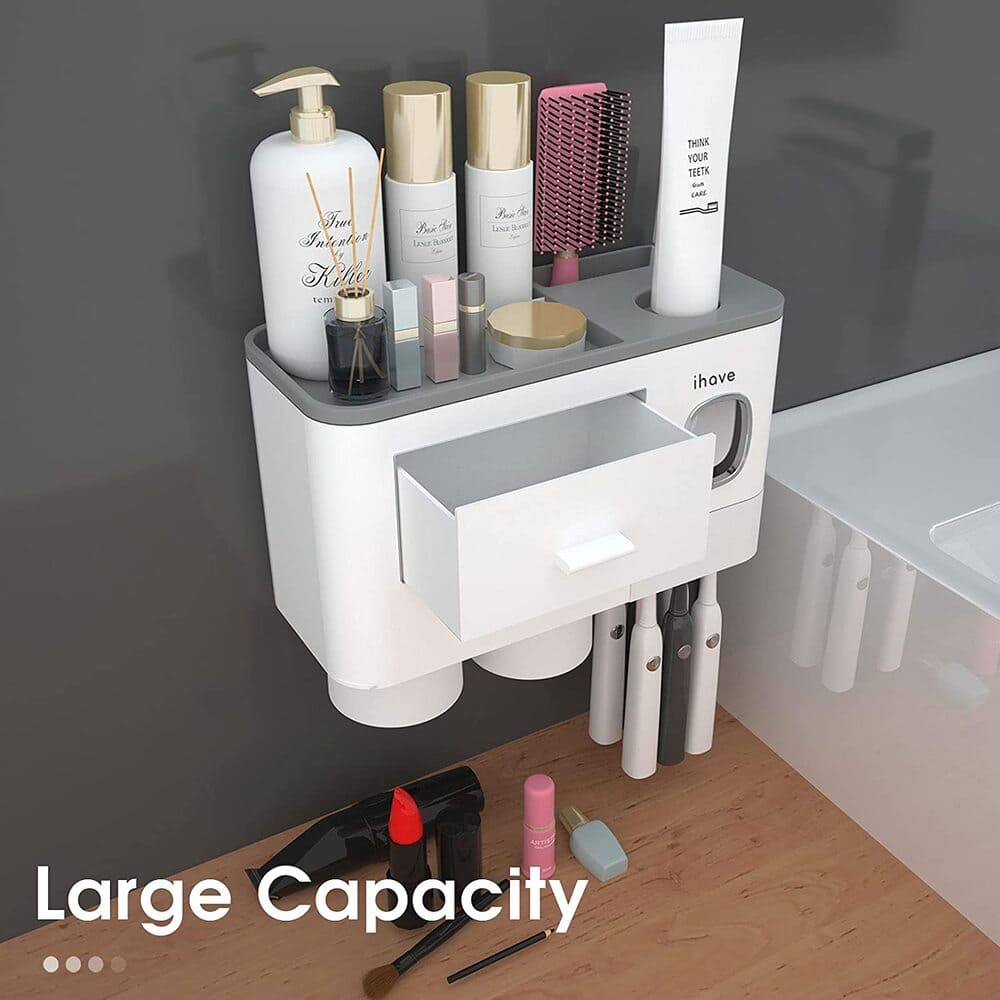 iHave Toothbrush Holders price on Amazon
Surely you are already as delighted as we are about all the functions that the iHave Toothbrush Holders has. But, seeing its design so elegant that you can choose in white or black, you will surely think that it is expensive. But you can actually buy it from the Amazon portal for as little as $19.99.