It is common knowledge that we are not discovering anything with the statement that the television industry has always had a large audience around the world that consumes its content on a regular basis, even more so if it is combined with sports. That is why professionals who are dedicated to it can reach high levels of popularity at an international level. One of the most prominent names in this regard is Bryan Danielson. Born in Aberdeen, Washington, on May 22, 1981, he is an American professional wrestler who, as of today, works for All Elite Wrestling and is best known by his nickname 'The American Dragon'.
It is precisely because of the relevance of his sports career, over the years, we have been receiving a lot of information about his professional life. However, what we know about more specific aspects of this nature is not so much. For this reason, from Look At The Square we have prepared this article, which will be of great help to you to discover what is the injury he has suffered in one of his fights of the Forbidden Door 2023.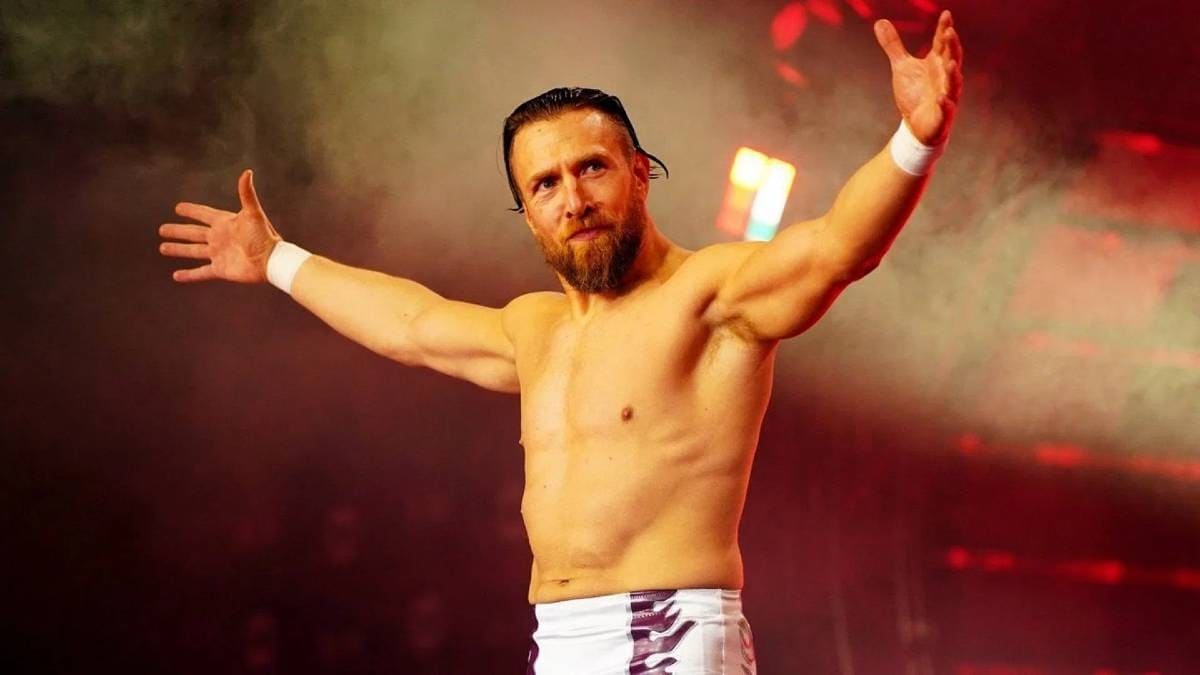 This is Bryan Danielson
Before we go into more intimate aspects of his life and talk about them, it is important that we review his early years. He was born Bryan Danielson, but during his time in the WWE he changed it to Daniel Bryan and it is one of the denominations with which we know him today. He is the son of a lumberjack and a therapist.
However, his parents decided to divorce when he was just a child. During his childhood, a friend showed Danielson a professional wrestling magazine and, since then, his passion for this discipline began to appear as an important part of his life. He was not a very social kid in school, but he always competed in sports such as soccer.
Ver esta publicación en Instagram
Bryan Danielson's athletic career
In his sophomore year of high school he discovered that wrestling would be his way of making a living, and so he entered Dean Malenko's wrestling school in Florida. Being closed when he wanted to enter, he began training with Rudy Gonzalez and Shawn Michaels at the Texas Wrestling Academy. After his training, his debut in the sport was in the month of December 1999.
These were the first steps of a career that, without a doubt, promised almost from the beginning of it. Over the years, Bryan has managed to become a five-time World Champion by winning the Roh World Championship, the FIP World Heavyweight Championship, the WWE World Heavyweight Championship and twice the PWG World Championship.
 What injury has Bryan Danielson suffered?
It wasn't long ago that All Elite Wrestling and New Japan Pro-Wrestling, in fact hours ago, held joint broadcasts of Forbidden Door 2023. On this occasion, it was the second annual edition of this collaboration and featured numerous protagonists surrounding their nine PPV showdowns.
In this regard, one of them was, unsurprisingly, Bryan Danielson. The fighter got a historic victory in the main event against Kazuchika Okada. All the fans of the sport were waiting for the epic confrontation since he announced a few weeks ago. However, the outcome of it was not as everyone had dreamed.
This fight, unfortunately, brought with it serious consequences that had as main stage the body of Bryan Danielson. This, in particular, suffered an injury to his forearm in one of the attacks he received from Okada.
"My forearm was fractured about ten minutes before the end of the fight. I talked to the doctors, and they said it will be six to eight weeks of recovery from here on out," he concluded, recounting. Let's hope it's as minor as possible and that we'll see him back in action soon.