There is one aspect that we all know is that the business world has always had a great success and people who follow the progress on a regular basis, all over the world. This is what explains why professionals dedicated to it reach high levels of popularity internationally. One of the best known names in this regard is Mukesh Ambani. Born in Aden, Yemen, on April 19, 1957, he is an Indian engineer and businessman who is currently the chairman, CEO and major shareholder of Reliance Industries.
It is precisely because of the relevance of his business career, over the years we have been receiving a lot of information about his professional life. Despite this, we do not know so much about his personal, love, family and other more specific aspects of his life. That is why, from Look At The Square we have compiled all the information you need to know in depth about his life and how is the impressive house in which the billionaire currently lives.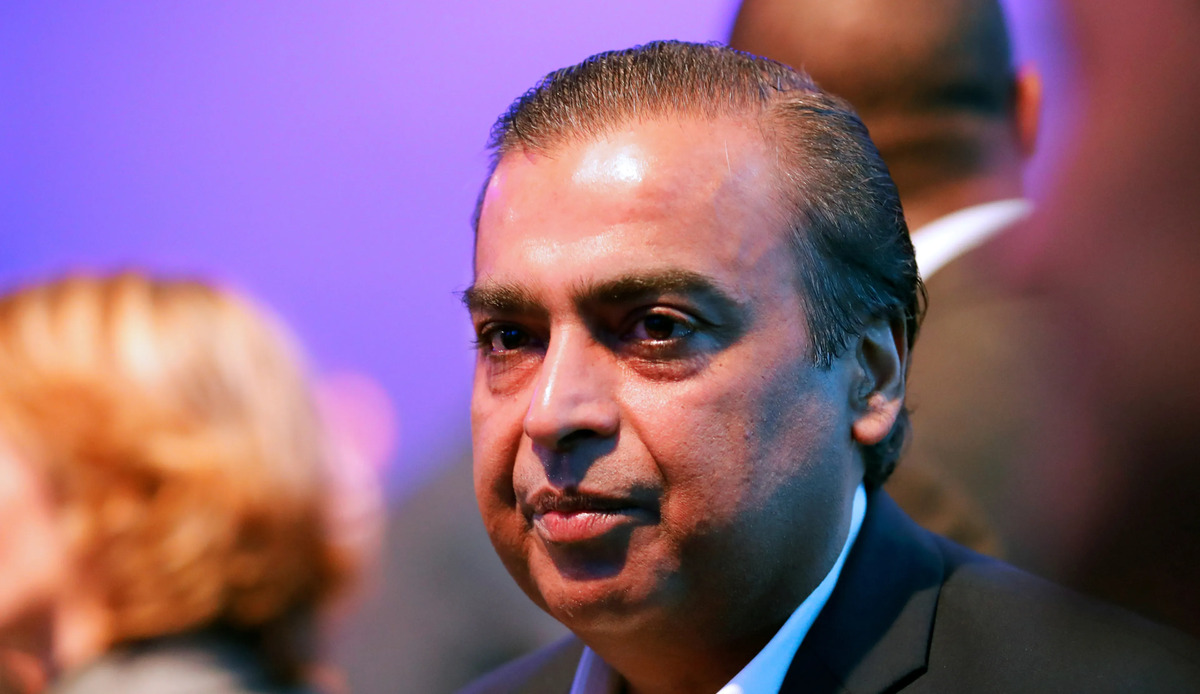 This is Mukesh Ambani
In order to delve into more intimate aspects of his life and talk about them, first it is important that we take a look back at his early years. He is the son of Dhirubhai Ambani, the founder of Reliance Industries, as well as the brother of the important and well-known businessman Anil Mukesh. Seeing the successful people around him, it is only natural that he too should have succeeded as he has.
In 1981, Ambani began helping his father run the family business. By then it had already expanded and was therefore also involved in sectors such as refining and petrochemicals. The business thus included products and services in the retail and telecommunications industries. This is how he started to enter the business world.
 Mukesh Ambani's entrepreneurial journey
From this point on, his father's company would begin to grow and expand even further. Another subsidiary, Reliance Retail Ltd., is also India's largest retailer. Also, since the launch of Reliance's Jio in September 2016, Reliance has consistently remained among the top five telecom services in the country.
As of today, Mukesh Ambani is the richest person in India, as ranked by the Forbes magazine list, and there he has remained for the last 10 years. He is the largest equity holder in Reliance Industries, with just under 50%, and serves as chairman and director of the company. He also owns Antilla, the most expensive private residence in the world. It has 27 floors and is just one of his many businesses.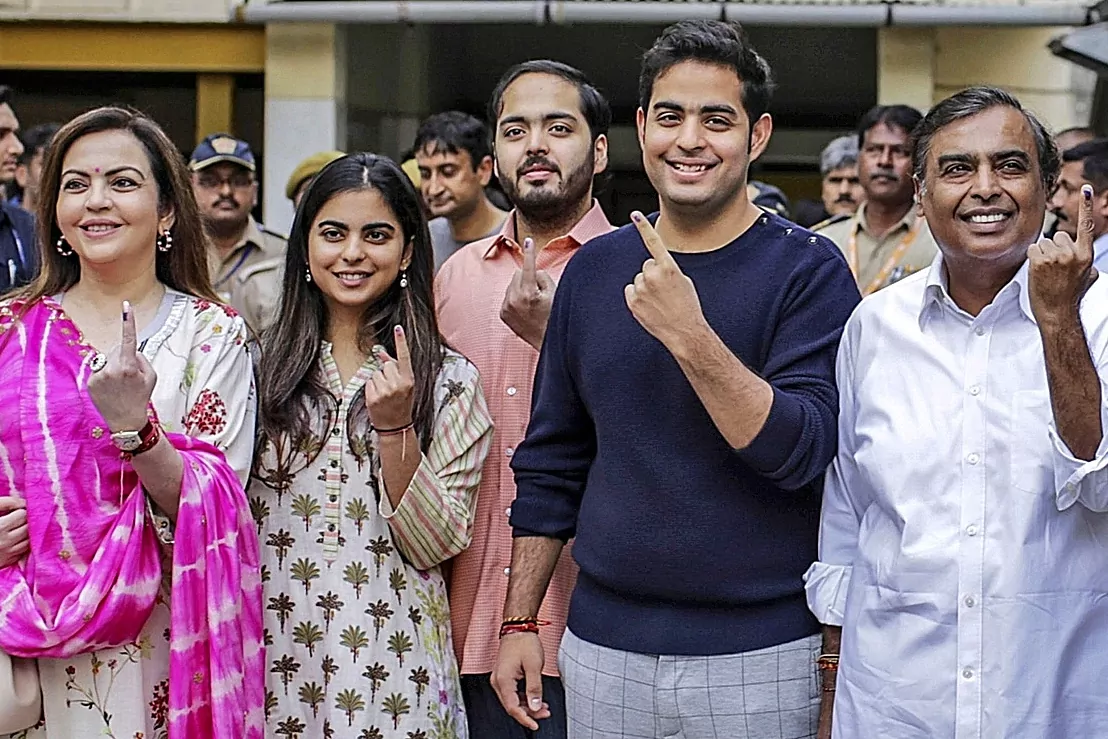 This is the house where Mukesh Ambani lives
Returning to more personal aspects of his life, what we know is that he is married to Nita Ambani and that, together with her, he is the father of three children. With them he lives in the most expensive house in the world. Of course, one of the biggest billionaires on the planet could not afford a house more within the reach of another.
It is Antilla, of which we have spoken a little earlier. Of course, it is located in one of the most expensive streets in the world, Altamount Road, Cumballa Hill, in Mumbai, India. It has a total height of 180 meters, three helipads, an air traffic control facility, a ballroom and a garage for 160 vehicles, which occupies the first six floors of the building.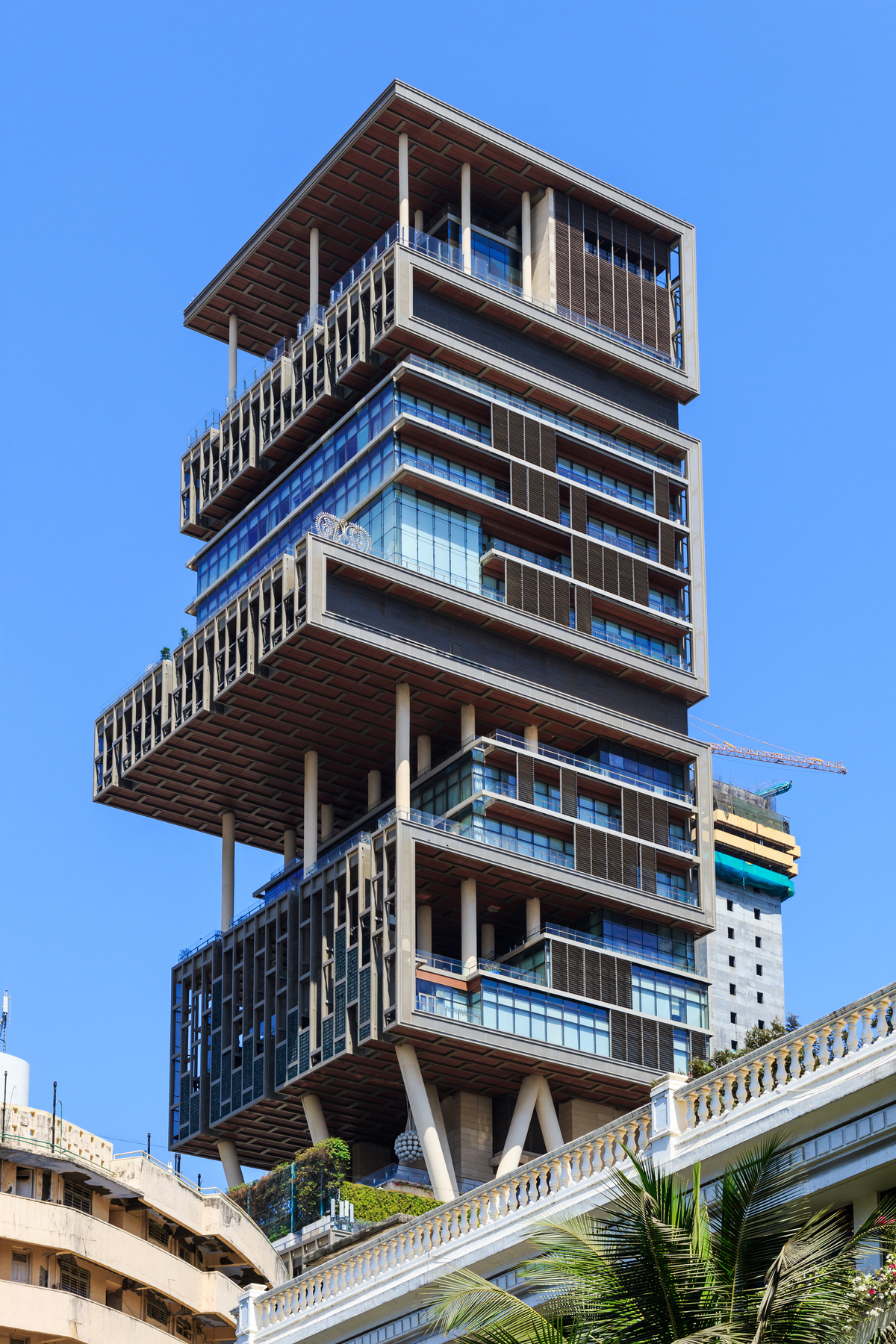 From the terraces of this building you can see the sea, of course. Its design features marble, glass and mother-of-pearl. For its part, the structure is composed of nine elevators, two for the exclusive use of the family. Specifically, Ambani lives with his family in this imposing property since 2012. If they wanted to, they could do their whole life without leaving it.