The legendary Rolling Stones band continues to collaborate with Skechers to please their fans. These have an extensive collection of boots for men that will fascinate you. Because of the unique design they have, they are ideal shoes to keep your feet cool during the summer season in the United States.
The versatility of these shoes is only compared to the best models of Adidas and Nike. And best of all, these are unique boots from Skechers that will help you stand out among your friends. Today at Look At The Square (LATSQ) we will tell you all the details they have. So you don't miss the opportunity to take them home.
Skechers Rolling Stones: Classic Cup Euro Lick
Among the most popular models in the collection are the Rolling Stones: Classic Cup Euro Lick boots. This is a shoe from Skechers that stands out for its versatility. They will serve you with different types of clothing. So you can adapt to any environment in which you find yourself. In addition, these shoes have the following features: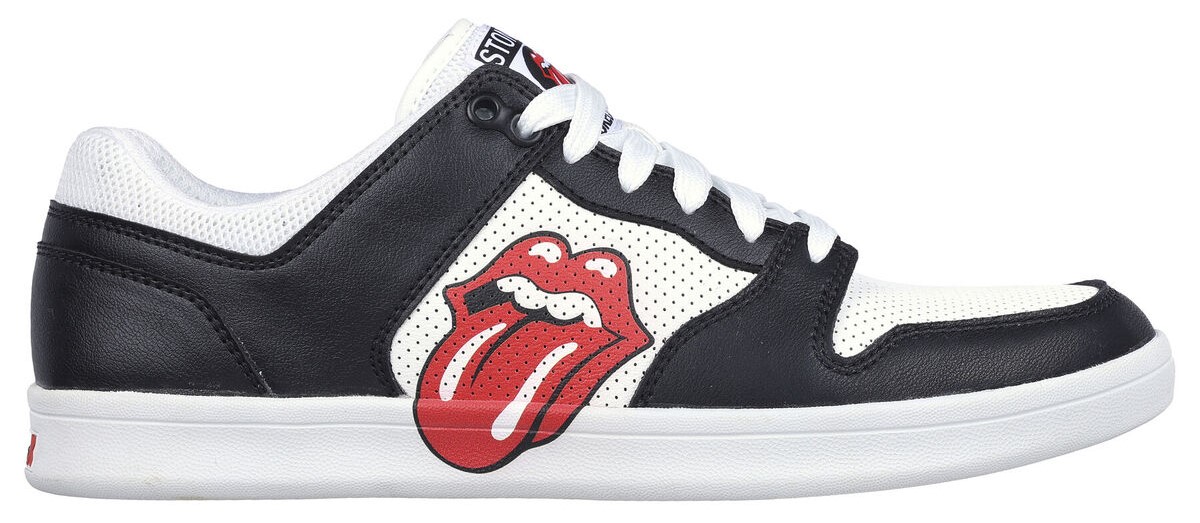 They have a padded insole to provide greater comfort in the feet.
The upper employs faux fur and soft leather for durability.
They have a flexible traction sole to provide stability and balance.
They have a minimum heel height to make you look taller.
In general, the Rolling Stones: Classic Cup Euro Lick model by Skechers is very useful. Not only because they adapt to different environments, but because of the comfort they can offer at all times. These boots can be purchased from the official website. They have an affordable price of $90.00 and can be paid in 4 monthly installments of $22.50. Now you can get a 25% discount for a limited time by purchasing the shoes from the online store and including the code SAVE25.
Skechers MN x Rolling Stones: Palmilla RS Marquee
Another option that may suit your style better is the MN x Rolling Stones: Palmilla RS Marquee model from Skechers. This is a shoe that also features the colors and logo emblematic of the legendary rock band. In addition, they are comfortable and keep your feet cool at all times. Its main qualities are the following: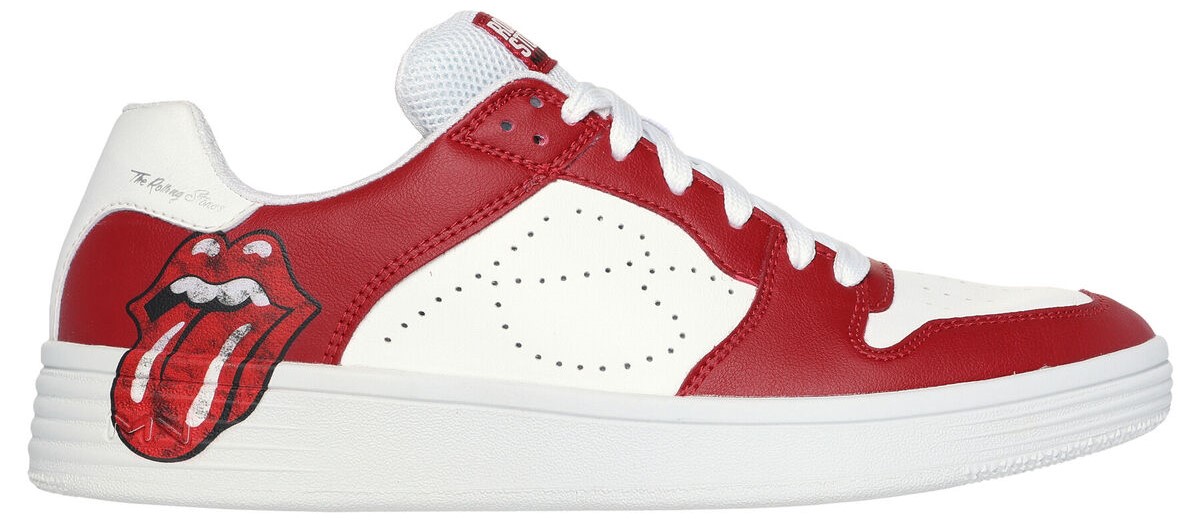 They have a lace design so that you adjust them the way you prefer.
They have a midsole that protects the feet from blows and any type of impact.
They use smooth leather and hardsynthetic leather on top to keep the feet sweat-free.
The sole adapts easily to surfaces of any kind, to reduce the risk of accidents.
On the other hand, it should also be noted that the MN x Rolling Stones: Palmilla RS Marquee model from Skechers is available in two different colors. So you have options to choose from at the time of purchase. Regarding its price, these shoes can be purchased for $90.00 and can be paid with Afterpay in four monthly installments of $22.50. You can also apply the discount coupon SAVE25 if you purchase it from the online store to enjoy the 25% discount.
Tips to extend its durability and prevent early wear
First of all, you have to make sure to clean them frequently so that they do not accumulate dirt.
You must keep the boots dry and free of moisture so that they do not suffer from degradation.
Do not use these shoes in places of extreme conditions where they may be prone to accidents.
Keep them stored in a dry space with room temperature.
You should always use insoles to reduce friction inside the shoes.
You can apply sole protector from time to time, so that the sole does not present abrasion.