Zara Home is not only about furniture, lamps or decoration accessories. They also know that you want to take care of your jewelry, maintaining the elegance that so characterizes the products of this Spanish store. On this occasion, it is presented in various parts of the United States with three unmissable jewelry boxes.
With designs that defy stores like Urban Outfitters or Macy's, it is here to cause controversy and become one of the best sellers of the season. At Look At The Square (LATSQ) we know how precious jewelry can be, especially when it is of the highest quality. Therefore, the storage place must be adequate so that your earrings, bracelets and rings are kept in perfect condition.
Zara Home Lacquered Jewelry Box with Drawer
It is a jewelry box of minimalist style that is complemented by different compartments. With the Lacquered Jewelry Box with Drawer model, you can make sure that your jewelry is organized and kept in good condition. It protects them from contamination in the environment to prevent degradation.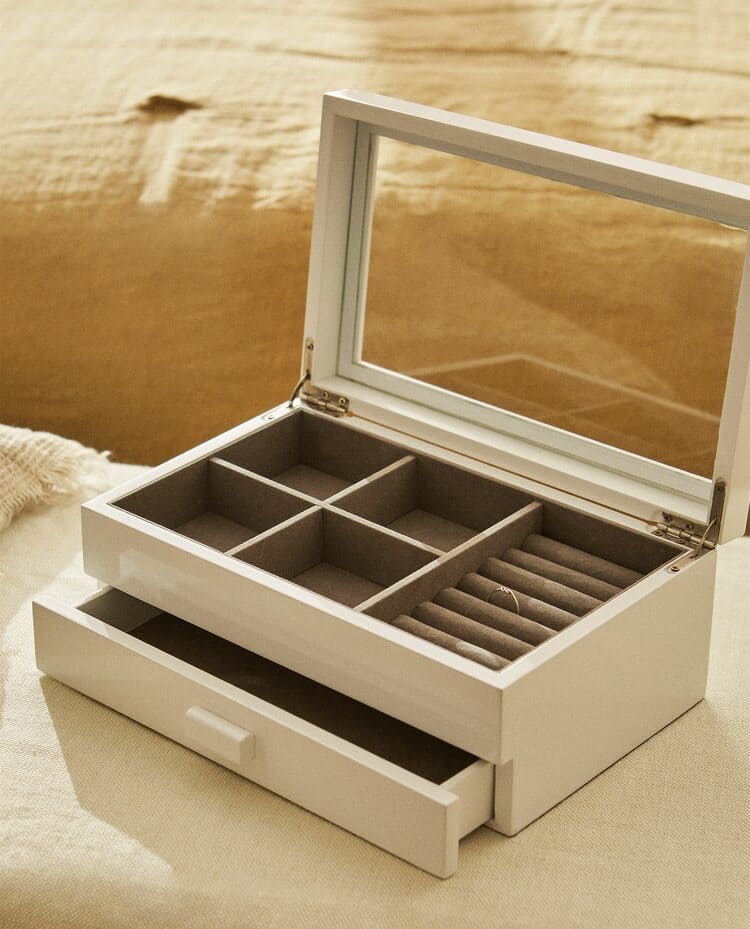 Measures you should take into account
Height: 3.9 inches.
Width: 9.8 inch.
Depth: 6.3 inches.
Weight: 1.09 kg.
To maintain a durable and resistant structure, Lacquered Jewelry Box with Drawer uses high-quality materials. This is composed of MDF, glass, and polyester. Therefore, it is a product that adapts to different environments without any problem. From the official website of Zara Home, you can buy this jewelry box for only $49.90.
Metal and Mirrored Box
One of the most elegant jewelers available in the Zara Home catalog is the Metal and Mirrored Box model. It is a glass case with a different style to the previous model since it does not have internal compartments. However, it is a splendid option to prevent your jewelry from deteriorating over time or being lost inside your home.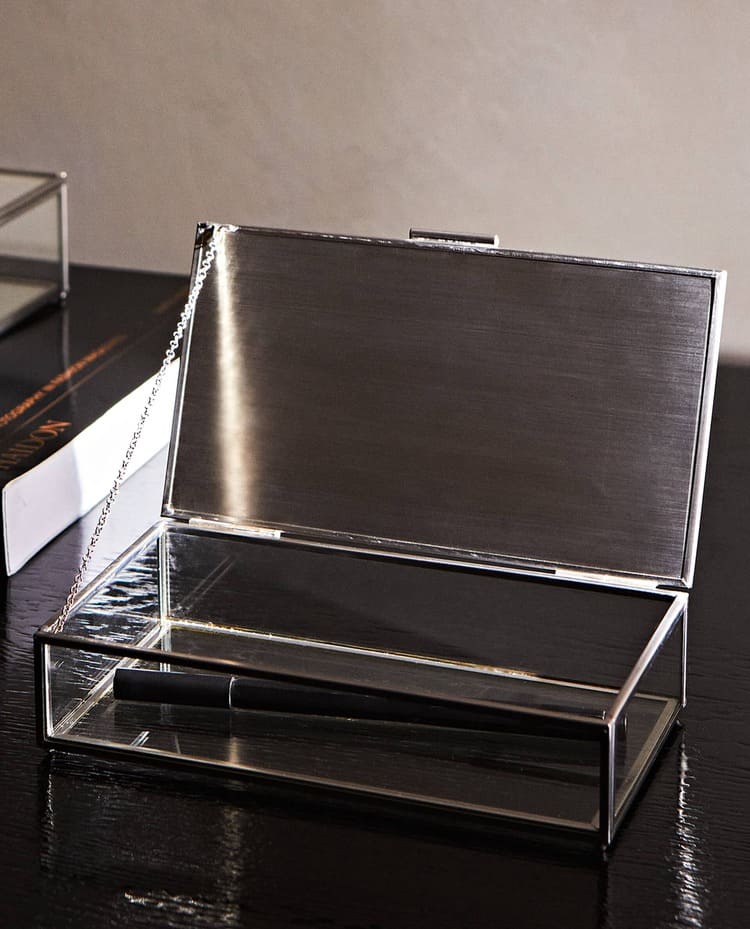 Do not miss its features
Standard: 1.7 x 6.7 x 3.7 inches, weighing 390 grams.
Large: 2.1 x 7.1 x 7.1 inches, weighing 658 grams.
The structure of this product uses crystallized glass and stainless steel as the main materials. In this way, the jewelry box fits naturally with different decorative styles within bedrooms. So, you can have an ornament accessory that also serves to organize. Depending on the size, its price can be $35.90 or $49.90.
Zara Home Box with Golden Rim
Finally, the Box with Golden Rim model from Zara Home is another option available in the jeweler's catalog. Its design and structure are different from the models mentioned above in the list. Similarly, it has an elegant style that fits and ornamental that fits within any space, both to decorate and to organize. It should also be noted that the Box with Golden Rim model can be purchased in 2 different sizes.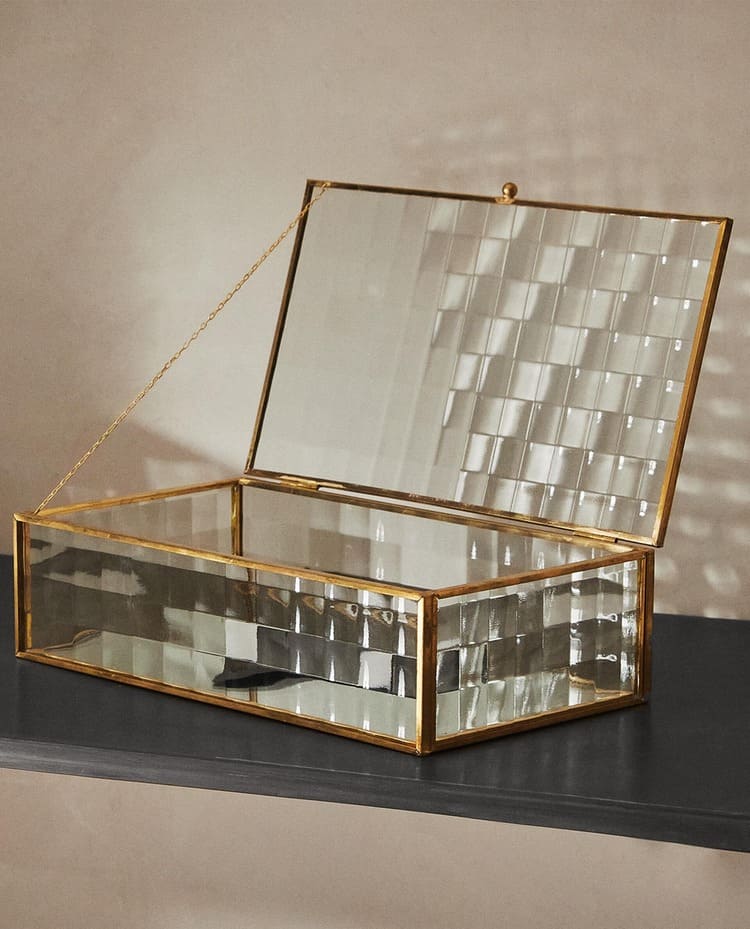 Know the measurements and sizes
Standard: 1.6 x 5.5 x 3.5 inches, weighing 328 grams.
Large: 2.4 x 8.3 x 4.7 inches, weighing 746 grams.
The composition of this product is glass and brass, so you can be sure that it will be part of your home for several years. And best of all, it only needs cleaning with a damp cloth. From the Zara Home website, you can buy this jewelry box for $29.90 or $49.90.