According to Zara Home, there are a series of must-have accessories that cannot be missing in your home. Especially if you want to give it a fresh magazine look, and that includes plants, paintings, and above all, mirrors. In the United States catalog, the Spanish store has added a series of mirrors whose design borders on the elegant, minimalist, and bohemian.
It's a combination that we at Look At The Square (LATSQ) consider a 10/10 for getting the best potential, out of any room. It has nothing to envy to IKEA mirrors or shelves because it has everything to be your ideal option.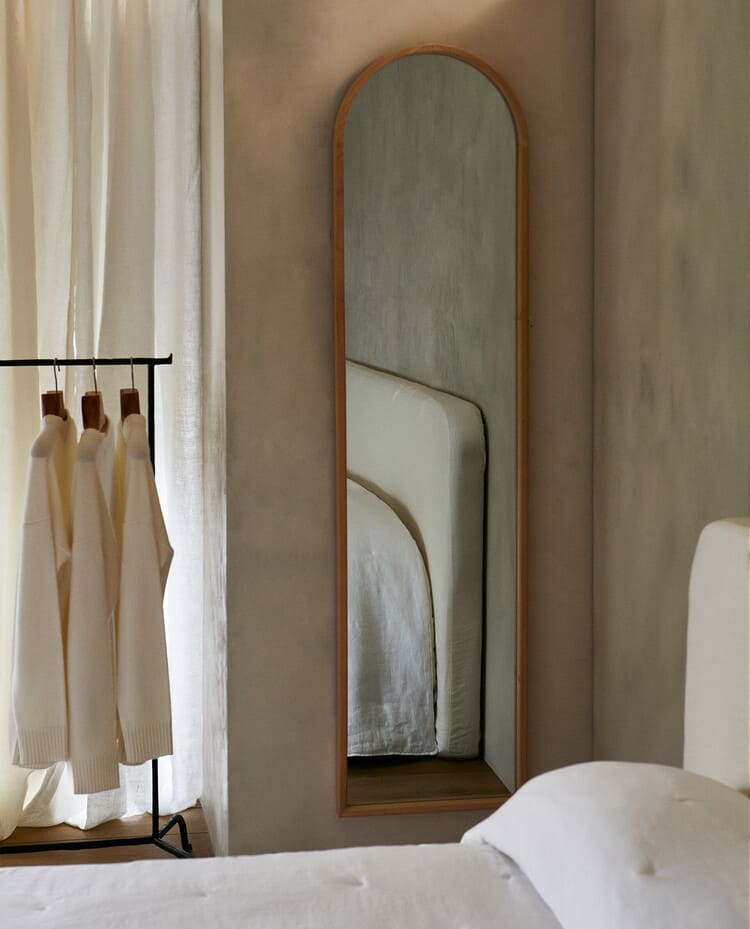 Zara Home Hanging Full-Length Mirror
It is a hanging mirror to install on the walls of your home and see your whole body. It has hinges on the back that allow easy assembly inside your home. And best of all, its vintage style allows it to fit wonderfully into any space. In short, the Hanging Full-Length Mirror model can be very useful.
With this accessory, you can dress and get ready to go out in the best possible way, without losing any detail of your outfit. On the other hand, Hanging Full-Length Mirror has a resistant and durable composition, with an extensive life cycle. The maintenance of the mirror is easy to perform, so you will not have problems keeping it in good condition.
Exact dimensions
Despite being a full-length mirror, this Zara Home product is quite light. Therefore, you can change it as many times as you want, without risk of accidents when loading it. Considering the size it has, there will be no problem fitting into any wall of your home. The exact measurements of this product are as follows.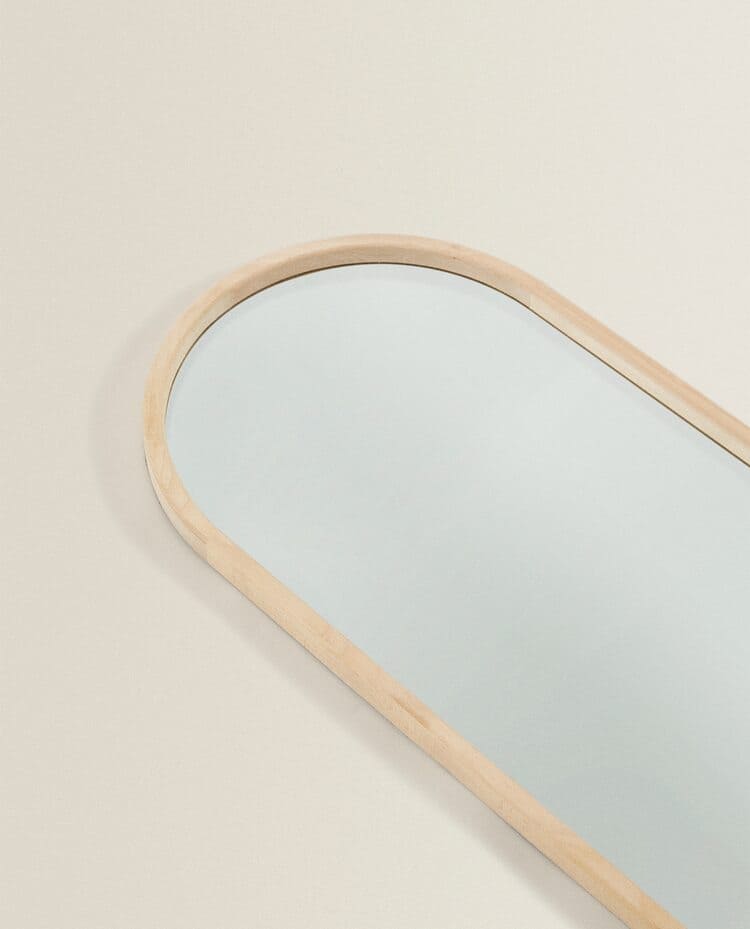 Height: 75 inches.
Width: 16.5 inches.
Depth: 1.2 inches.
Weight: 12.6 kg.
General structure
One of the best qualities of this retro mirror from Zara Home is that it uses high-quality materials. Thanks to this, it is a product that will be part of the decoration of your home for many years. The materials that make up its structure are as follows.
65% Glass.
18% Beech wood.
17% MDF.
How to incorporate Hanging Full Length Mirror into home décor?
Ideally, you should place the mirror in a place where it can be useful. However, it is essential that it fits within the decoration of your house, so that it is very forced. It is also good to consider strategic sites according to Feng shui, to channel positive energy within your home. Therefore, you must follow the instructions below.
You can put it in one of the absent areas of your house. These help to double the space in a minimalist way, without the need for other accessories.
If you are going to install it in the bathroom, do not do it in front of a door. This can cause energy to leak through it.
The mirror inside a hallway helps slow down energy currents.
By mounting it in front of your bed, you can boost fertility and facilitate communication.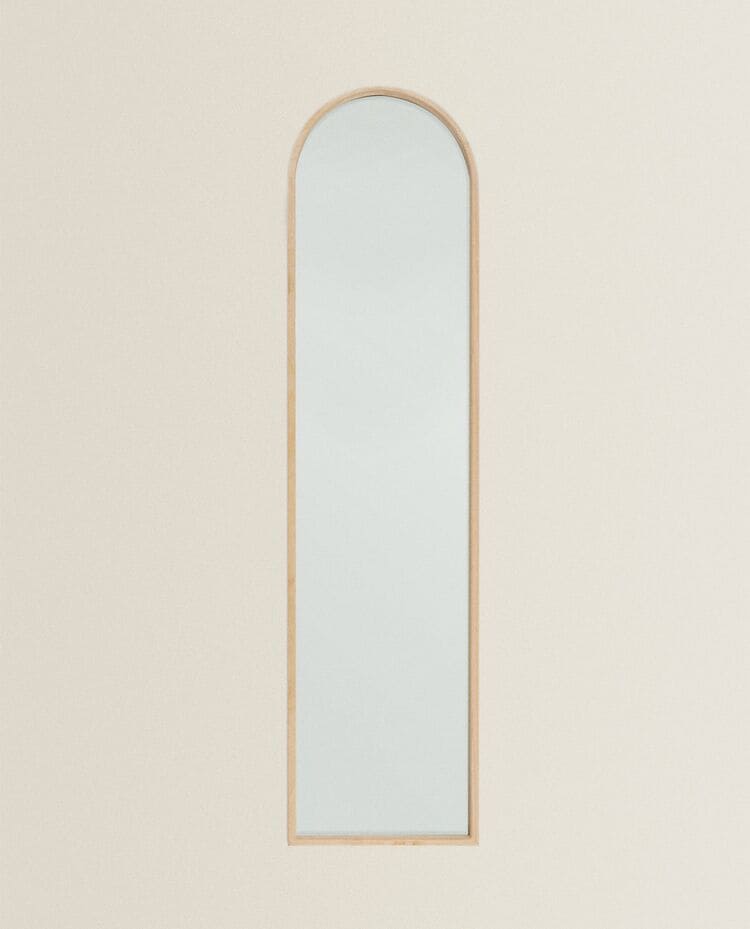 For how much you can buy the Zara Home Hanging Full Length Mirror?
The Hanging Full Length Mirror model from the Zara Home mirror collection can be purchased directly from the website. In it, it is available for a fairly cheap price of $179. There are different payment and shipping methods, as well as options to make returns or receive refunds in case of a problem.