Waiting for Santa will always be fun, especially for the little ones, and much more so when you have beautiful accessories like the ones ALDI has for you. The holidays are a great time to forget the routine and enjoy family time.
Inside Look At The Square (LATSQ), we also settle in to await the visit of Santa and his reindeer by telling you all about the features, offers, and details of each of these fantastic decorations.
ALDI Happy Moments Pottery House
Create your scene in honor of the North Pole with these beautiful Happy Moments Pottery house. You can place them on your holiday table, on the floor, on the mantel, or next to the tree, as you see fit. This decoration can make your Christmas celebrations something to discuss while impressing your guests.
Description of ceramic houses
They are a model church steeple with three other snow-white houses. Each of them has its size, which is as follows:
Small house with wide roof: 6.43″ L x 4.5″ W x 7.56″ H

Tall gable-roofed house: 5.31″ L x 4.22″ W x 9″ H

Tall house with wide roof: 5.57″ L x 4.24″ W x 9″ H

Church with steeple: 5.32″ L x 5.14″ W x 9″ H
You can also use candles or lanterns to illuminate your space with these North Pole houses. Lights and candles must be purchased separately. Each house, regardless of size, must be purchased separately, and they cost $4 each. Shipping and handling are additional costs over and above the base cost of the decorations.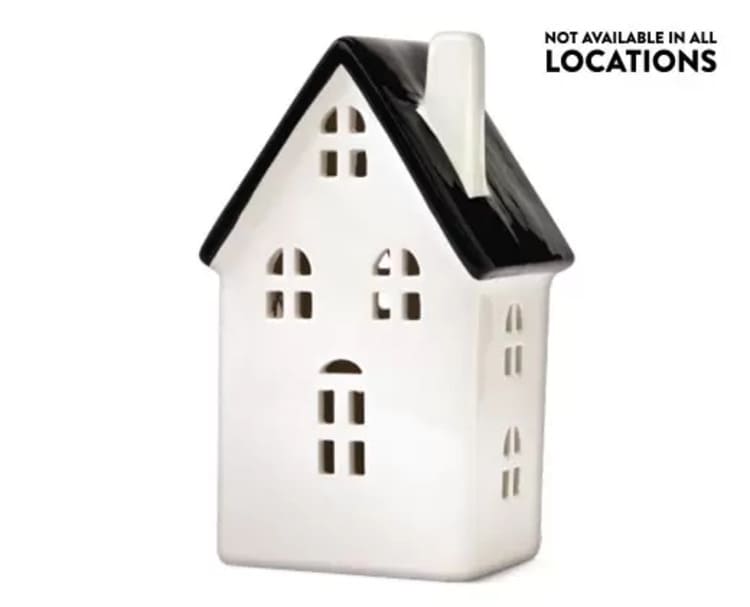 ALDI Merry Moments LED Flocked Alpine Tree
Nothing represents Christmas more than a good tree; in this case, ALDI offers different Merry Moments LED Flocked Alpine Trees. Depending on their size and model, each can be placed inside the room according to your taste and preference. In that sense, they are specially designed to decorate them as you wish, with ribbons, bamboo, stuffed animals, or whatever you want. These LED Flocked Alpine Tree LEDs cost $40.00, which does not include shipping and handling, as shipping and handling must be consulted within the store.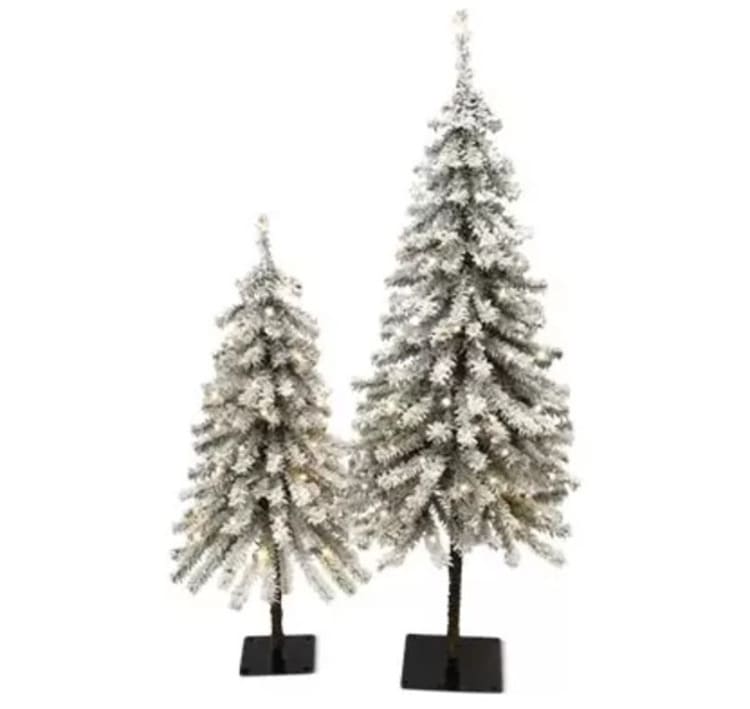 Description
Like the last ornament, these come in 3 different models, one 5″, one 3″, and one 4″.

They are also 

flocked and pre-lit with snow-white LEDs

.

Each tree has a flat metal base and wrapped stem, so you can place them wherever you want.

They are 

powered by double A batteries

, which are not included in the packaging. On the other hand, each can only 

work for a maximum time of 6 hours

.
ALDI Holiday Artisan Accent Rug
Another symbol that reminds us of Christmas is Santa's elf helpers; inside ALDI, you can get several prints on rugs like this Holiday Artisan Accent Rug. With them, you can decorate your outdoor spaces to let your neighbors know you are ready for Christmas. These cost $8.00 each, and you can choose the model you want. This cost does not include shipping and handling.
Description of the decorative Christmas mats
Each one measures 18″ x 30″.

They come in a variety of patterns and have a dimensional woven pattern. On the other hand, their surface is made of soft nylon.

They are ideal for outdoor use. You can also place them on the side of the tree if you wish.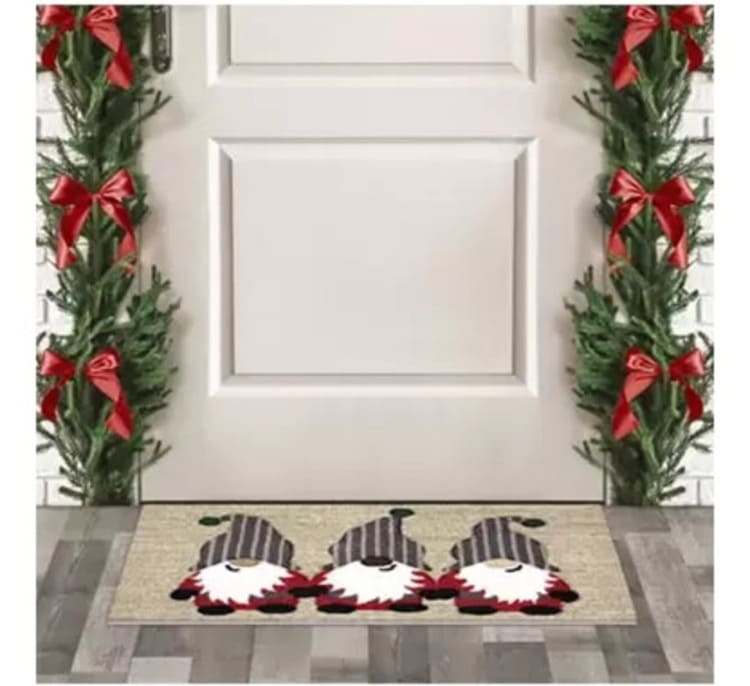 ALDI Soho Christmas doormat
This Soho Christmas Doormat is another model of a doormat and shares practically the exact dimensions and features as the previous one. The only difference is that this one is for indoor spaces. With them, your guests can feel the Christmas spirit as soon as they walk through the front door. As for this one, each model costs $9.00, which does not include shipping and handling.
Description of the decorative Christmas carpets
They measure 18″ x 30″.

Assorted designs.

They are made with polystyrene and the recycled rubber backing.