The snow season is upon the United States and in order for you and your kids to enjoy it to the fullest, you need to give them footwear that provides safety, warmth and comfort. On that note, the ALDI store has waterproof boots, with sturdy soles that in turn are ideal for snowy hikes or trudging through the rains.
Definitely here at Look At The Square (LATSQ) you can find the most accurate and updated information about the products on sale during this holiday season. That's why, we leave you with this content where you have the opportunity to learn about ALDI's snow, cold or rain boots.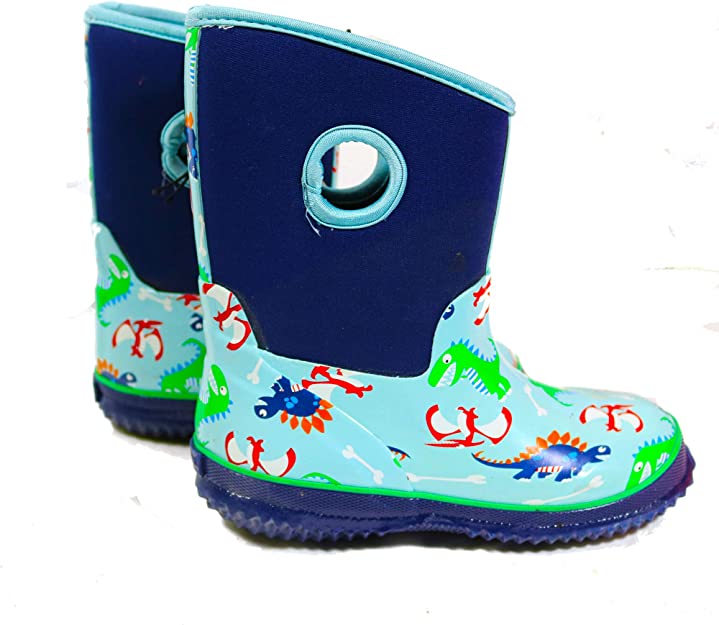 Lily & Dan insulated neoprene boots for kids ALDI
Lily & Dan insulated neoprene boots for children will be your ideal ally so that your little ones can be comfortable and safe even in hostile winter environments. These boots are available in different models so they can be adapted to the personality and taste of your son or daughter.
ALDI offers green neoprene boots with dinosaur designs, pink neoprene boots with diagonal lines in different colors, blue neoprene boots with military camouflage designs and purple neoprene boots with winter and snow designs.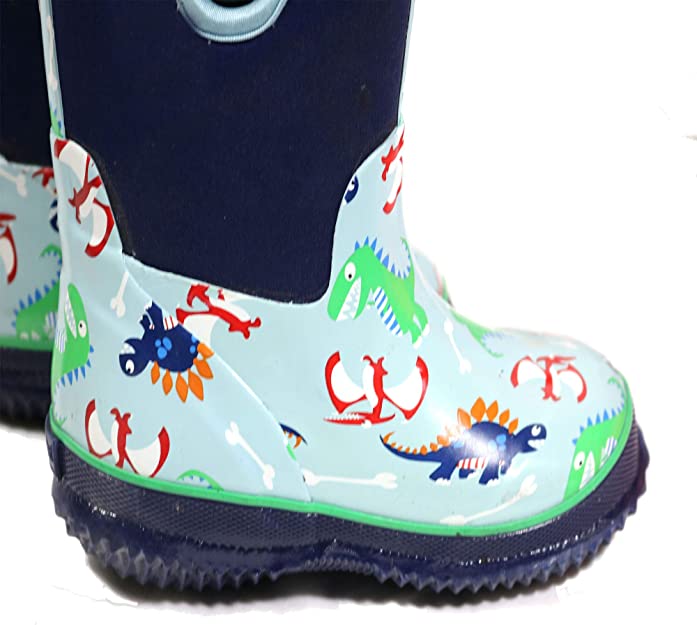 Features of ALDI insulated boots
These beautiful snow boots, which you and your kids will love, have a number of features you should know about:
Only available in sizes 9/10-2/3.
They are designed to withstand temperatures down to around -10°F.
Made with a warm polyester fleece lining, which ensures that your kids will keep their feet warm even after being exposed to the cold for a considerable period of time.
They include pull-on straps to make it easier to put on their shoes.
Their waterproof coating makes them ideal for rainy environments, as they ensure that your children will not get their feet wet in the rain or in puddles left behind.
The structure of the sole is coated with anti-slip materials, allowing your little ones to walk on icy surfaces and snow without any difficulty.
This is a limited item, which means that they can easily run out of stock in the store and you will not find them again until the store adds new inventory.
Its cost is 20$, price that does not include the shipping cost, since this must be coordinated with the same store, depending on your location and its availability.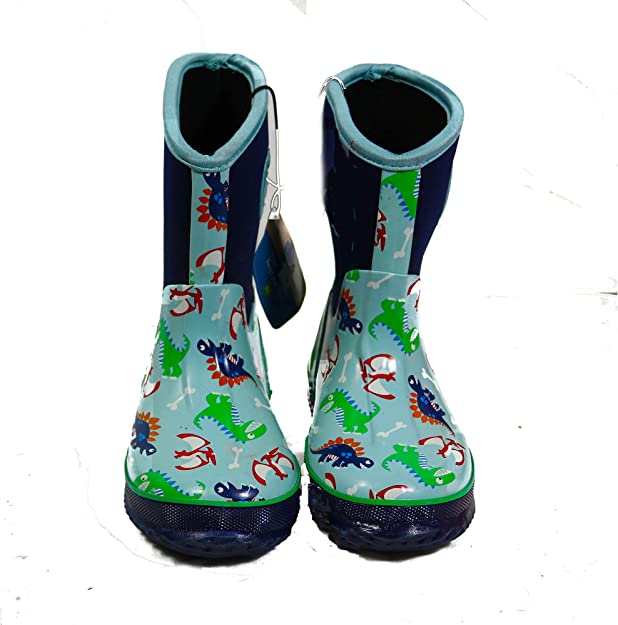 Advantages of Lily & Dan insulated neoprene boots for kids
This waterproof footwear has several benefits that can be enjoyed by all those who wish to purchase them and those same benefits are as follows:
You can easily match them with snow season attires such as cold weather jackets, Christmas sweaters, warm pants, among others.
They have a variety of designs that can be adapted to your child's personality, as well as to his or her own tastes.
With them, your children will be able to walk around frozen spaces and cold surfaces without suffering any kind of consequence.
Its price is extremely affordable and can be purchased by anyone in the ALDI store.