Being on a diet or eating healthy does not mean stopping eating the food we like the most… On the contrary, it is the opportunity to explore a new way of eating and preparing our food more efficiently, thanks to the help of appliances designed to reduce calories and increase flavor. ALDI, in that case, includes in its catalog a product designed to help with the most divine foods without the need for a drop of oil so that everyone can see a change for the better in their life without leaving behind the delicious of a good dinner.
The Ambiano 4-Quart Air Fryer offers a quite elegant black design capable of adapting to many kitchen styles, and saving space to maintain minimalism and freshness within the kitchen. However, that does not leave aside the incredible capabilities that have made this appliance one of the most popular in the German store's catalog.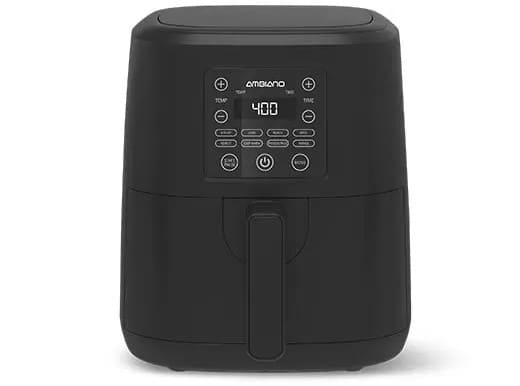 ALDI Ambiano 4-Quart Air Fryer
For crunchy and delicious food, ALDI's Ambiano 4-Quart Air Fryer is a great option to consider. This is a compact appliance that can offer high performance. At the same time, its operation helps to eat more healthily and saves money, by reducing oil consumption.
On the other hand, the ALDI Ambiano 4-Quart Air Fryer model also stands out for its elegant and minimalist design. It does not take up much space and can easily fit into kitchens of any style. In addition, its capacity of 4 quarts allows you to prepare large portions of food quickly, maintaining the original flavor and texture.
Air fryer with touchscreen
Among the main qualities of this ALDI air fryer, we must highlight its elaboration with modern technology. In particular, because it has a touch screen with an intuitive touch interface to facilitate and optimize its use. In this way, it is possible to have more precise control over the entire cooking process of the air fryer.
The touch screen of this product allows you to configure all the integrated settings that it has. From cooking functions to temperature and preparation time. Just tap the screen for a rewarding experience and reduce potential food preparation errors.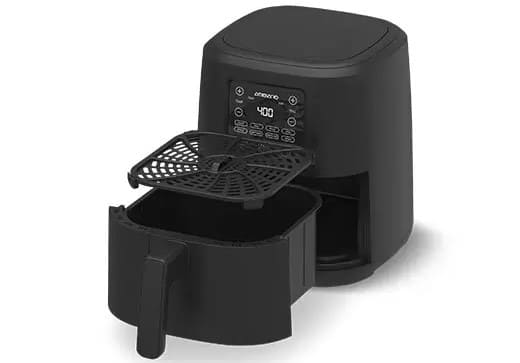 Air fryer with integrated cooking functions
The wide variety of cooking functions is one of the most outstanding qualities of this air fryer model. It has 8 configurations to have more versatility and flexibility when cooking. In this way, it is possible to bake, roast, dehydrate, and much more.
Built-in cooking functions help you cook more efficiently and conveniently. They reduce periods and allow you to experiment with different preparation options. Thanks to this, it is possible to create varied and tasty dishes, with different recipes and cooking styles.
Technical details of the model Ambiano 4-Quart Air Fryer
The temperature and timer can be adjusted to cook more accurately.
It has a basket with a non-stick design so that food does not stick.
Can be kept clean and in good condition, since it is dishwasher safe.
Its internal capacity allows cooking food for several individuals, between 4 to 6 people approximately.
It is a compact size and lightweight appliance that can be easily transported.
Operates quietly and has relatively low power consumption.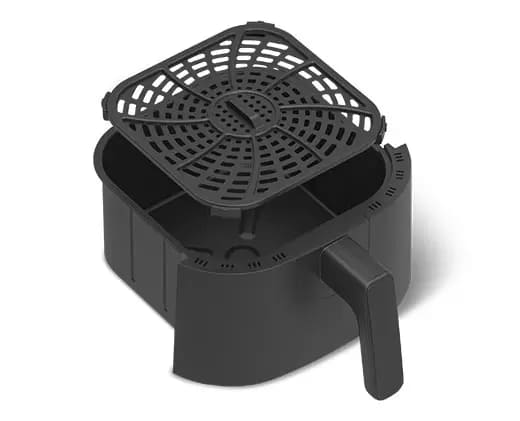 ALDI Ambiano 4-Quart Air Fryer price
Today, the ALDI Ambiano 4-Quart Air Fryer model can be purchased directly from the official website. You just have to enter the digital platform and look for the appliance in the Weekly Specials section. This product is available at an affordable price of only $39.99.