Surely in your daily life, whether you are a student or a professional, you have wasted sheets and sheets of paper to achieve the result of a text or image that you were waiting for. Every time we throw a piece of paper in the trash, we have a big impact on the environment. It's a frustrating feeling that technology has come to the rescue. So is the Everlast Rocketbook A5 smart notebook, one of the best-selling models on Amazon, designed and developed so you can write everything you want without wasting paper.
You will notice absolutely no change in your hands compared to a conventional notebook. In fact, its use is similar to one of these, that is, you write with a pen and you can make the lines you want on your sheets. The only difference is that after writing, all the content is scanned and transferred quickly and easily to your computer or smartphone.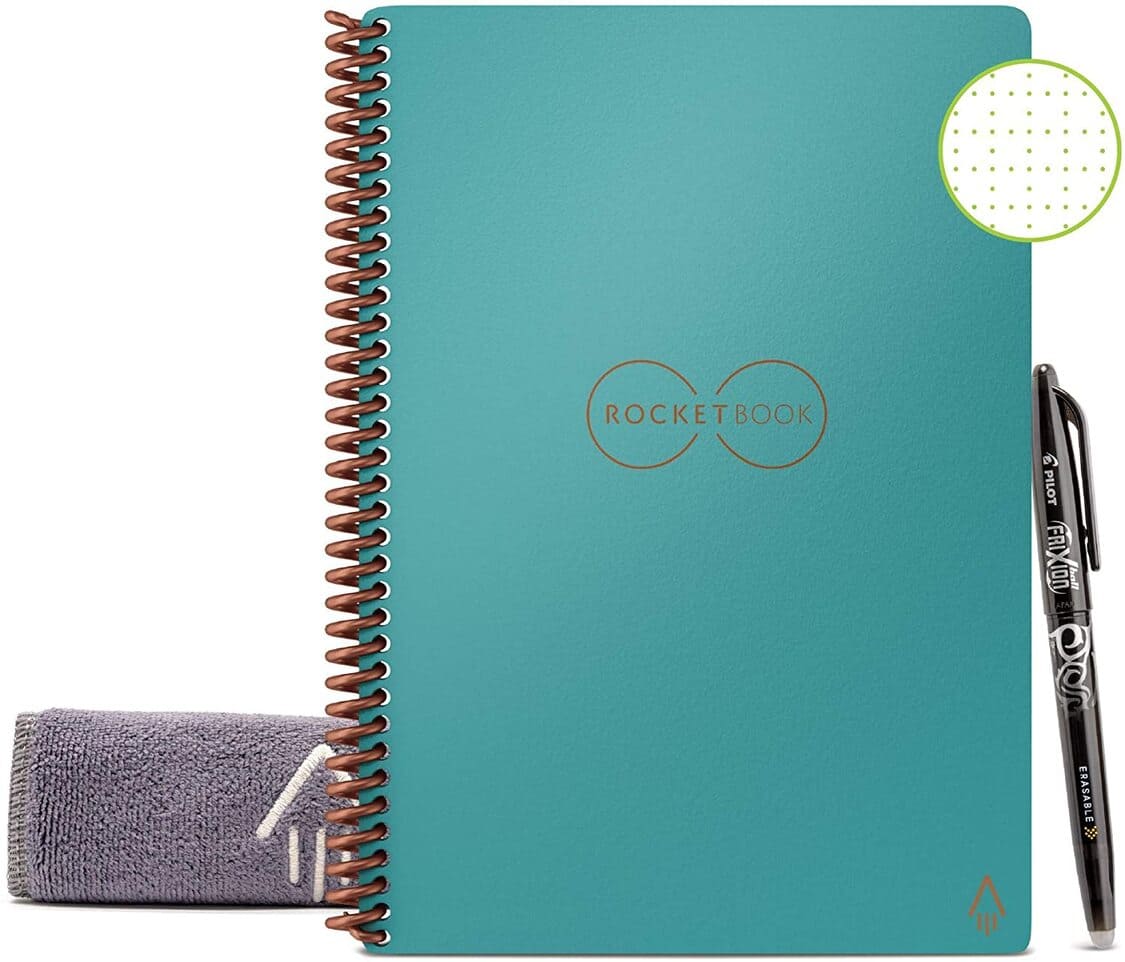 Rocketbook A5 digital notebook Everlast
Take endless notes that you can keep forever with the Rocketbook Everlast A5 notebook. Once you finish, and with just one click, you can securely upload them to a cloud service of your choice.
Its most outstanding features are:
32 fully reusable pages.
The free application makes uploading quick and easy.
Includes cleaning cloth and Pilot Fixion pen.
Intelligent page numbering.
Seven-icon system ensures your notes are in the right place.
Save the planet: no need to waste paper.
A5 size: perfect for taking notes on the go.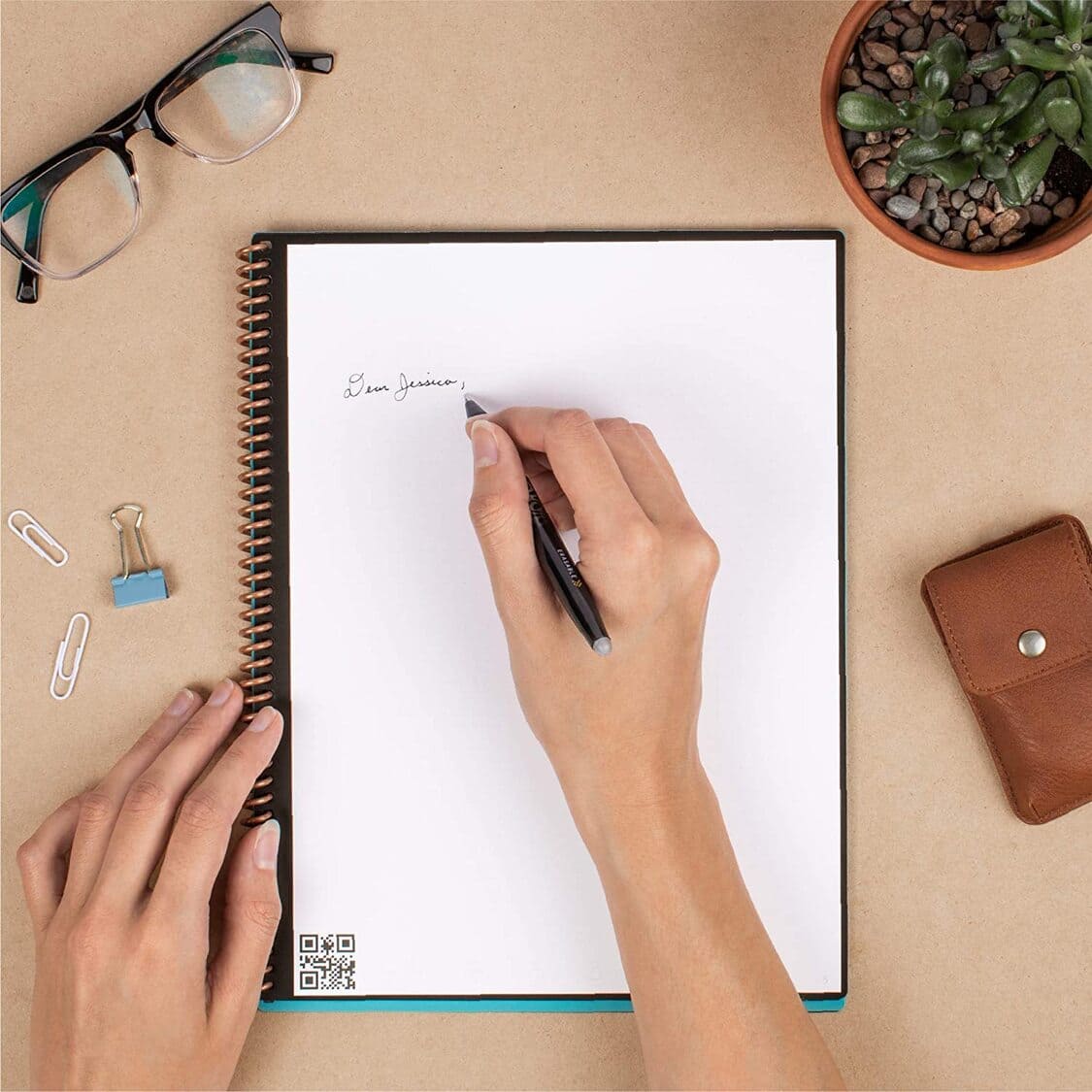 Rocketbook has no limits
Like a digital whiteboard, you can write on the pages of the Everlast notebook and then wipe them clean with a drop of water and a cloth. What makes this notebook so special is that its innovative paper design offers a classic pen and paper experience and a durable solution to keep your notes safe.
The notes and drawings you make in the Everlast A5 Rocketbook are permanent until you are ready to clean the paper. Then all you have to do is add a drop of water and wipe with the cloth provided.
This makes the Everlast infinitely reusable, so you'll never have to buy a new notepad again. The 32 included pages provide ample space to take detailed notes for multiple presentations or meetings, and the dotted paper design allows you to write and draw with precision.
Includes a great application
With the free Rocketbook A5 app you can save, share and organize your notes. Using your smartphone's camera and patented image capture technology, the app captures sharp, high-resolution images of your notes and saves them to the cloud service of your choice.
From there, your notes are permanently saved and can be retrieved at any time with your smartphone, tablet or PC. Plus, you can share and organize your notes as you see fit, so you'll never have trouble helping a colleague or finding notes from a previous session.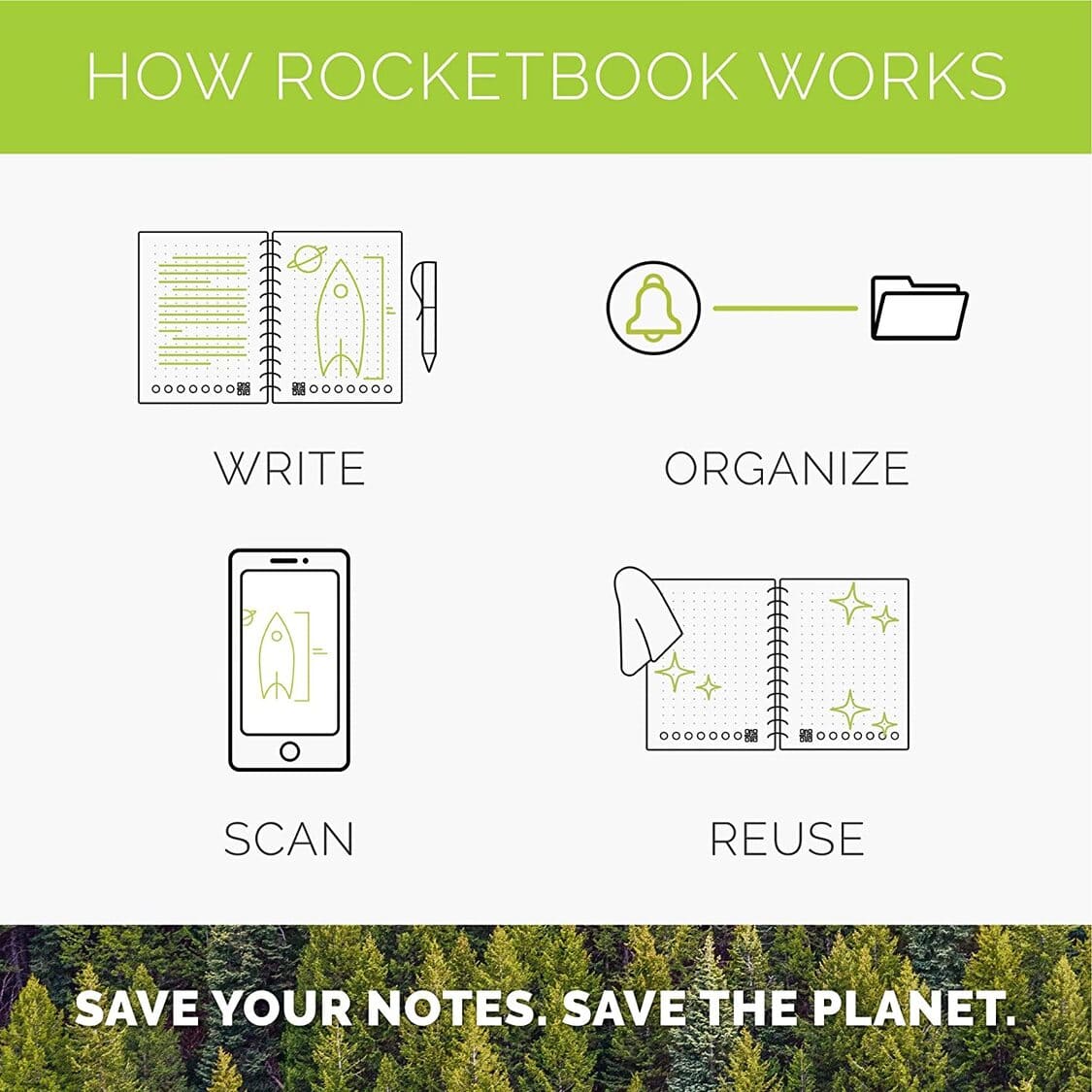 Everlast A5 Rocketbook A5 digital notebook price
This fantastic digital notebook is now available on Amazon for only 21,74$. If you order it now and you are an Amazon Prime customer, it will take less than 24 hours to arrive at your door. Remember also that you have several colors and formats so you can choose the one you like and be calm because the price, at least for now, does not vary.
Finally, remember that in our article on the best digital notebooks of 2022 you can learn in detail the best-selling digital notebooks on Amazon and check, through a comparative analysis, which one best suits your needs and your pocket.