The storage capacity at home is something extremely important that you should not overlook. All those valuable tools, or accessories, where should they be located? Without a doubt the garage is an excellent option, but what happens when we run out of space? There are so many things to buy in the United States, and that's why at Look At The Square (LATSQ) we give you the solution.
Costco knows how to meet everyone's needs, and that's why we found fantastic alternatives for home storage in their catalog. An excellent option for your belongings, in a way that does not hinder the passage and looks fantastic.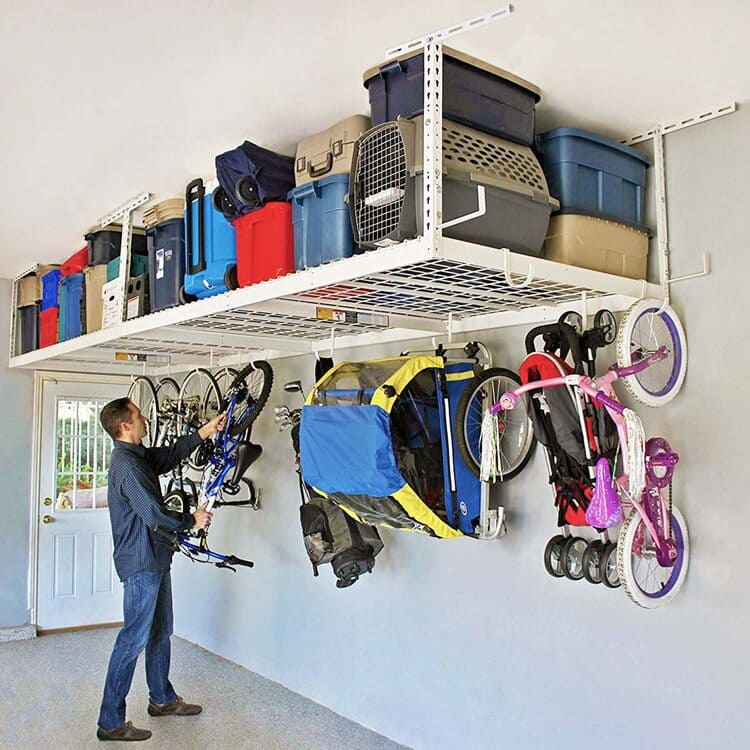 Costco SafeRacks 4 ft. x 8 ft. Overhead Garage Storage Rack and Accessories Kit
Now the SafeRacks brand has patented a top-shelf design that will leave you amazed. Costco positions it as the leader in home garage storage, backed by a limited lifetime warranty offered by SafeRacks.
Its design is so versatile, it provides the safest and most durable superior storage solution on the market. In the same way, it stands out for its large storage capacity supporting nothing more and nothing less than 600 pounds in each of the shelves of 4 feet x 8 feet.
Much greater support with SafeRacks
Thanks to the design manufactured by SafeRacks, it is capable of spanning up to 27 inches along the ceiling. This feature makes it distribute weight much better to increase safety and resistance. In addition, you will always be sure that it is optimal support so that both ends are level in the amount of weight they hold.
Different types of heights
This is a point that gives it a lot of elegance, versatility, and utility. Since you do not have to limit yourself to one type of height, but you can customize it yourself. This will give you the opportunity to decide how discreet the top storage space is. You can choose between:
12 in – 21 in
18 in – 33 in
24 in – 45 in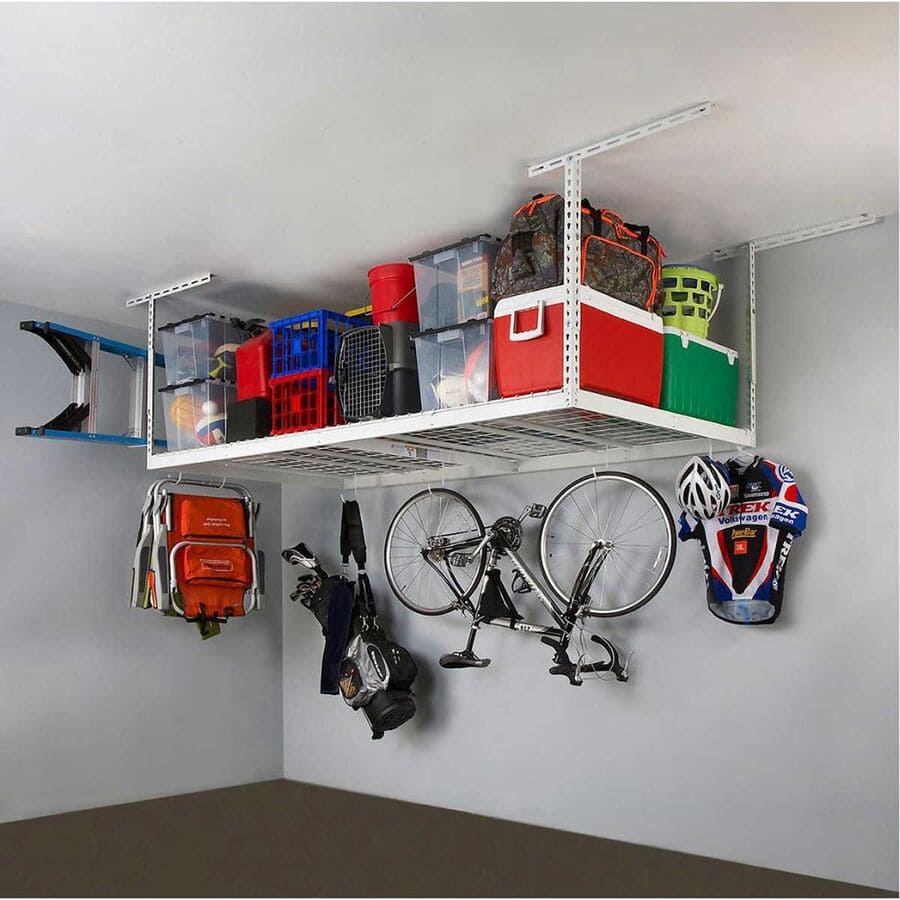 Fantastic accessories included
Another advantage of this fantastic storage accessory from SafeRacks is that it includes 8 hooks per shelf. They come in three different sizes and models, to ensure the versatility of their use. No matter what you need to store, you'll always have a way to do it quickly and comfortably.
Installation tips
Although the installation of this product can be done by yourself, if you have the experience, you can hire experts. SafeRacks offers its installation services in more than 45 cities throughout the United States. In addition, when installing the product by a professional, you receive a lifetime warranty for the product and installation. However, please note that the installation will carry additional charges.
In addition, another point to keep in mind is that the installation can be easy or complicated depending on the type of roof you have. If your roof is made of wood, it will be a simple and quick installation. But it will be a little more complicated and you will need an expert who is able to perform the installation. Also, you must pay attention to the instructions in the manual and guides included in the package.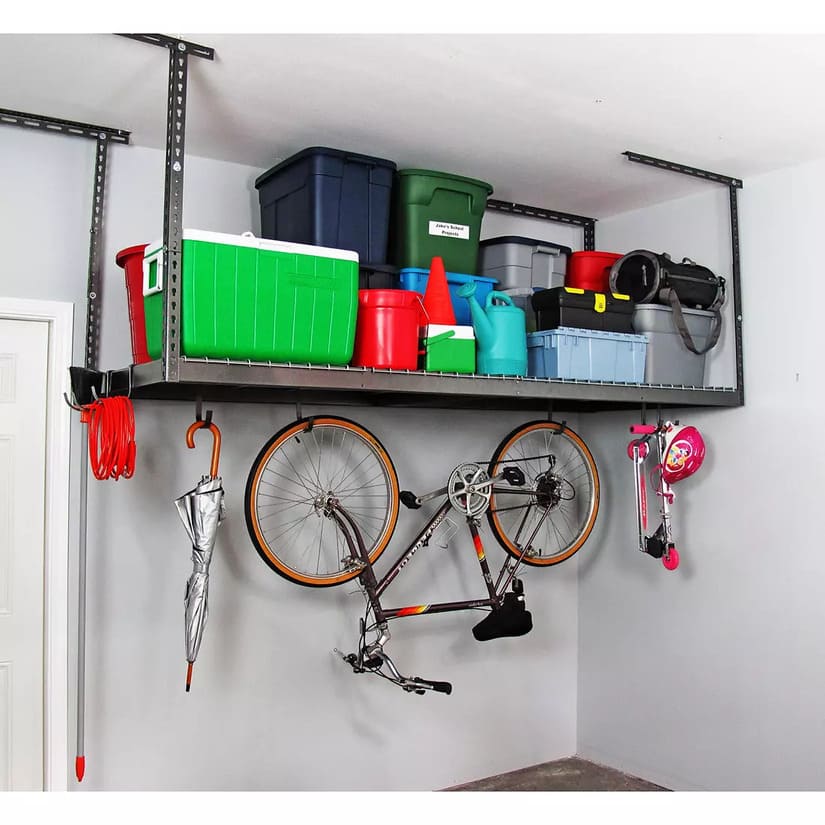 Costco Price
The online price is $299.99; however, you enjoy a $100 discount. So, this fabulous SafeRack storage accessory can be yours for as little as $199.99.  In the same way, keep in mind that depending on your location they may charge you for shipping or not.