Crocs is that footwear brand that has won the hearts of the entire United States because every season it finds a way to pamper us with new models of clogs, boots, sandals, flip-flops, and all kinds of decorative charms or Jibbitz that give personality even to the most classic designs that have earned a place in the catalogs of Amazon and Walmart as well.
But, the experts of Look At The Square (LATSQ) know that including some Crocs models in the catalogs, ensures an increase in sales thanks also to models such as the new Echo Boots. A debut that they made at the beginning of autumn, revolutionizing with a futuristic, comfortable design inspired by the Nike Air Max 97 that was very fashionable recently. So, let's see what it's all about: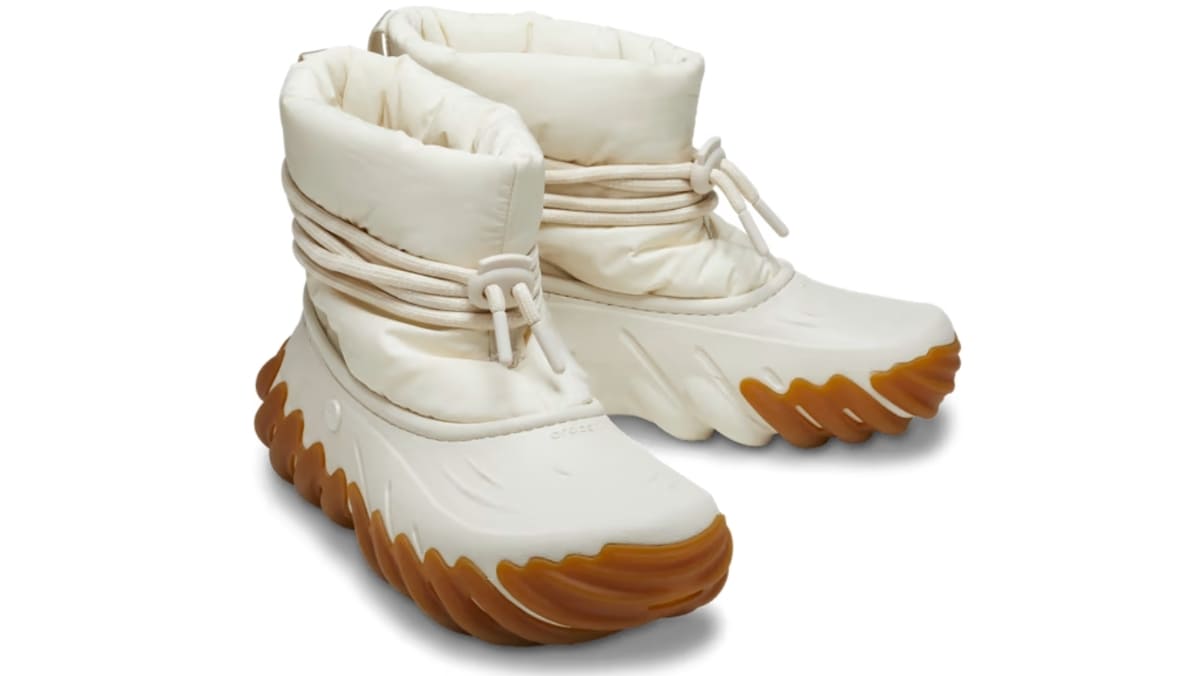 Crocs Echo Boot
The Crocs Echo Boot model is an ideal choice to stand out from the crowd this fall season. These ankle boots are characterized by having a bold and sporty design that does not give up comfort. In this way, you can enjoy lightweight, flexible, and resistant footwear that adapts to any lifestyle.
This Crocs shoe not only stands out for its splendid design but also for its overall structure. It has a special composition to take care of the feet from the cold, maintaining warmth and comfort. Thanks to this, the Echo Boot model can be used for long periods, regardless of weather conditions.
Crocs boots with furry lining
At first glance, the first thing that stands out about this Crocs shoe is the doormat design it has. Especially since the upper part of the boots is made with padded nylon. In addition, it is complemented with synthetic hair lining. As a result, the sneakers offer a pleasant feeling of warmth and softness at all times.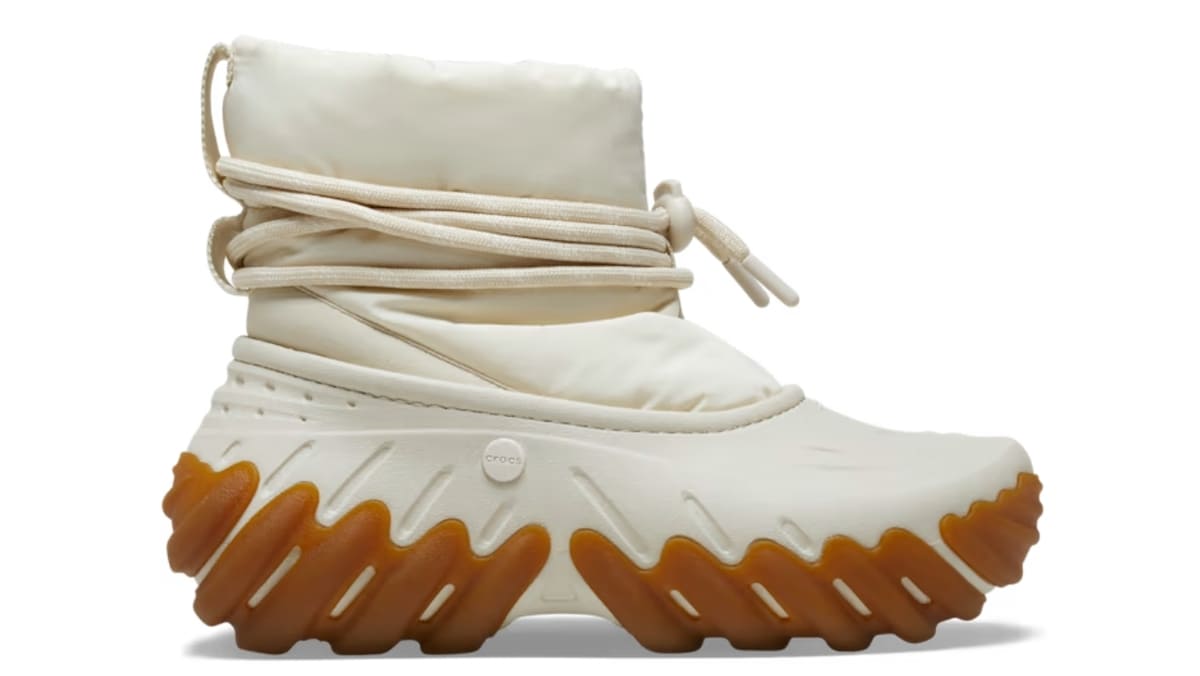 On the other hand, it should also be noted that the composition of Crocs boots does not generate discomfort in the feet. These allow efficient breathability to maintain freshness for long periods. Therefore, this is a shoe that has guaranteed comfort every time they are worn.
Crocs boots rubber soles
This model is a shoe option that combines the comfort characteristic of the brand with the versatility of boots. They are made with rubber soles, which provide exceptional cushioning. At the same time, they provide a feeling of lightness in every step that is made.
The rubber sole also offers a good grip on a variety of surfaces. This makes them a practical choice for outdoor activities. Such qualities are also necessary to reduce the risk of accidents. In this way, users will be able to walk with total peace of mind and safety.
Essential details of the Echo Boot model
They have integrated laces to adjust to the user's personal preferences.
They have a base molded with Crosslite material to provide greater comfort when walking.
They have optimized traction for a secure grip on all types of surfaces.
They are light and flexible in composition, which allows them to be used for long days.
They have a design that is easy to combine with casual and formal clothing.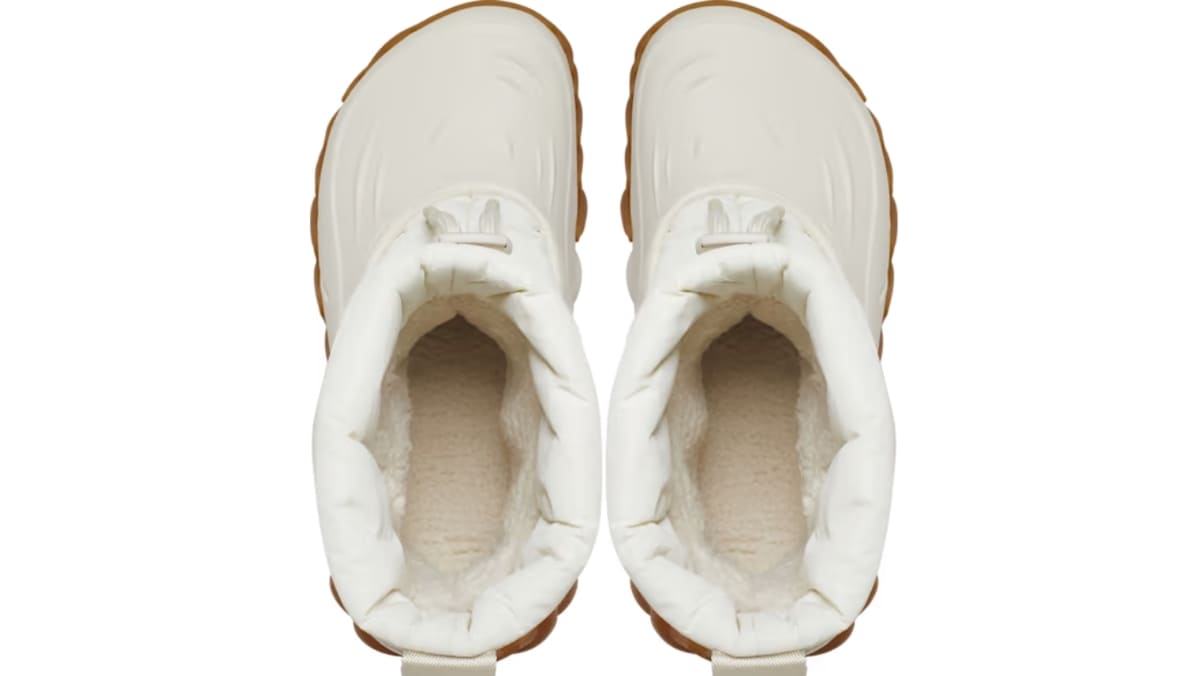 Crocs Echo Boot Price
The easiest way to acquire the Echo Boot model is through the Crocs digital platform. In any of its sizes and colors, this shoe has a reasonable cost of only $119.99. And best of all, with Afterpay services, you can pay in 4 monthly installments of $30.00.