Making space is becoming easier, especially with this piece of furniture from the IKEA store. In addition, sometimes it is difficult to find furniture that suits the style of your kitchen decoration, but this time, it will be different due to the characteristics of this organizer. Another aspect that you should consider is how practical the furniture is, it will take up almost no space. In three simple sections you can place fruits and vegetables.
From Look At The Square (LATSQ) we have already shown you tables, chairs and other furniture that would be excellent with the RÅSKOG series. Remember, you can't find such versatile products anywhere else, although you could take a look at the digital catalog of Amazon and Walmart.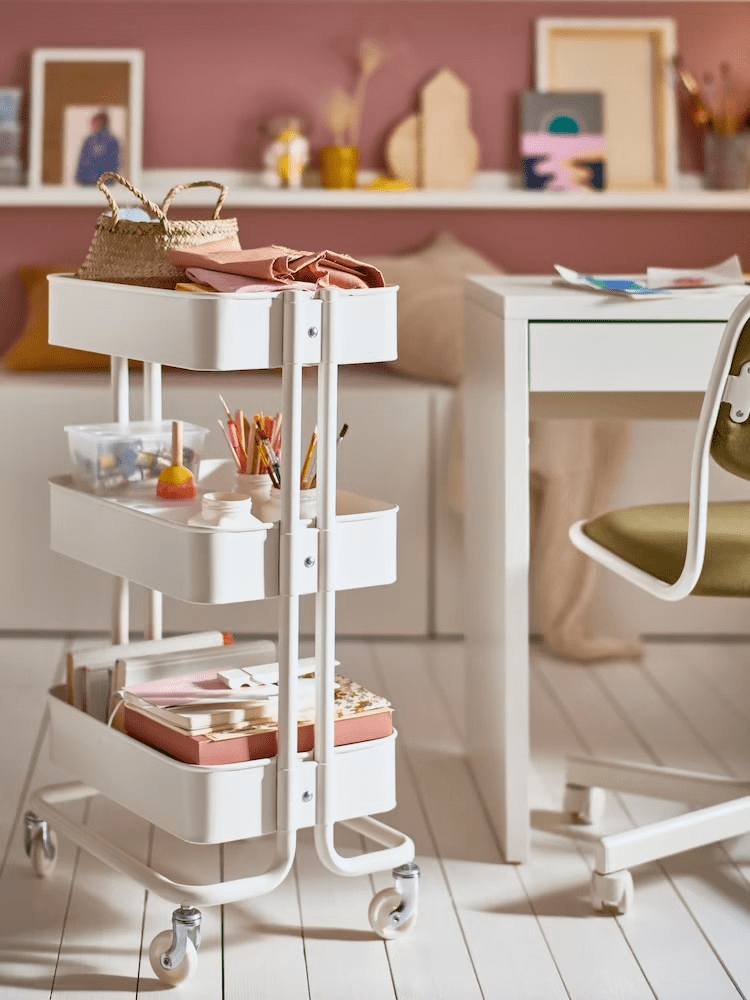 RÅSKOG Utility cart from IKEA
The IKEA RÅSKOG Utility cart is a practical and comfortable three-tray organizer that not only looks good in your kitchen, but can also be placed in other spaces in the house. Besides, if you live in an apartment, this organizer cart will look great on you. Due to its dimensions, it fits perfectly in any corner of your home.
At the same time, at the bottom it has 4 resistant wheels to move the cart inside the place. In addition, you can not only place food, but you can also fill it with kitchen accessories, keys, smart devices, among other objects. Other details of the organizer are the following.
The central tray can be adjusted, since it is removable. You can remove it to make more space, especially if you have to place tall objects in the last section.
The wheels are adjustable, which means that the cart does not lose stability when you move it on rustic floors.
It is furniture that has been tested and certified by experts. You can rest assured that it meets the most rigorous quality standards.
The maximum load per tray is approximately 13 pounds
It is constructed of steel and coated with polyester powder
Available colors are white, black and gold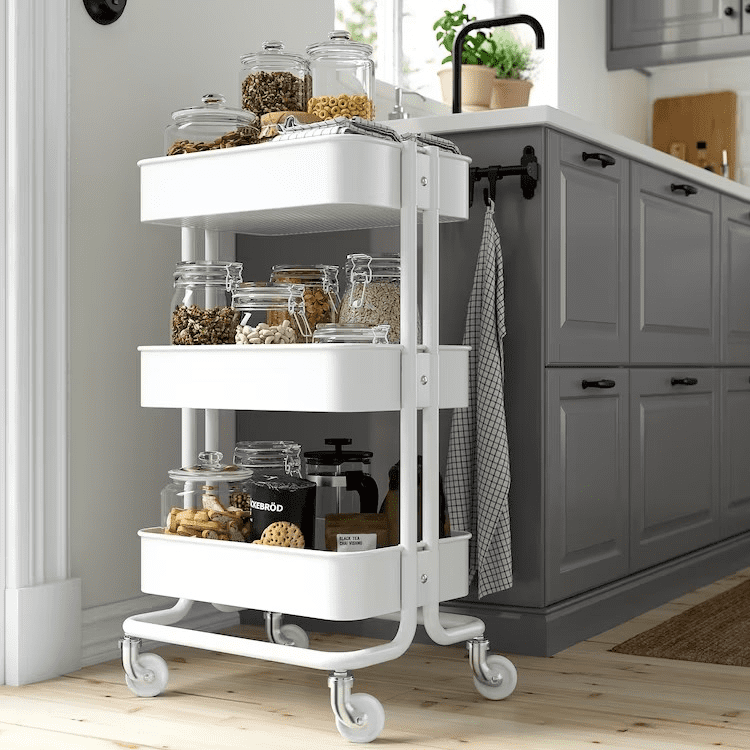 Organizer measurements
Length: 13 3/4"
Width: 17 3/4"
Height: 30 3/4″
Maximum load: approximately 40 pounds
Organizer Care
The material of the trolley is strong and durable, because it is pure steel. However, you must implement some general measures for your care, some of them are.
Clean the surface of the cart with a soft microfiber cloth. Make sure it's wet, it doesn't matter if you use warm or cold water.
You can use neutral pH soap to remove dirt from the organizer. Do not forget that it must be a mild detergent, so that it does not damage the glossy finish of the furniture. Also, use it if it is strictly necessary.
If you need to disassemble the car, you can do it without problems. However, when you assemble it again, make sure to tighten the screws very well, to avoid accidents.
Let the car dry in the open air, without exposing it too much to the sun's rays
You can do maintenance and check the screws once a month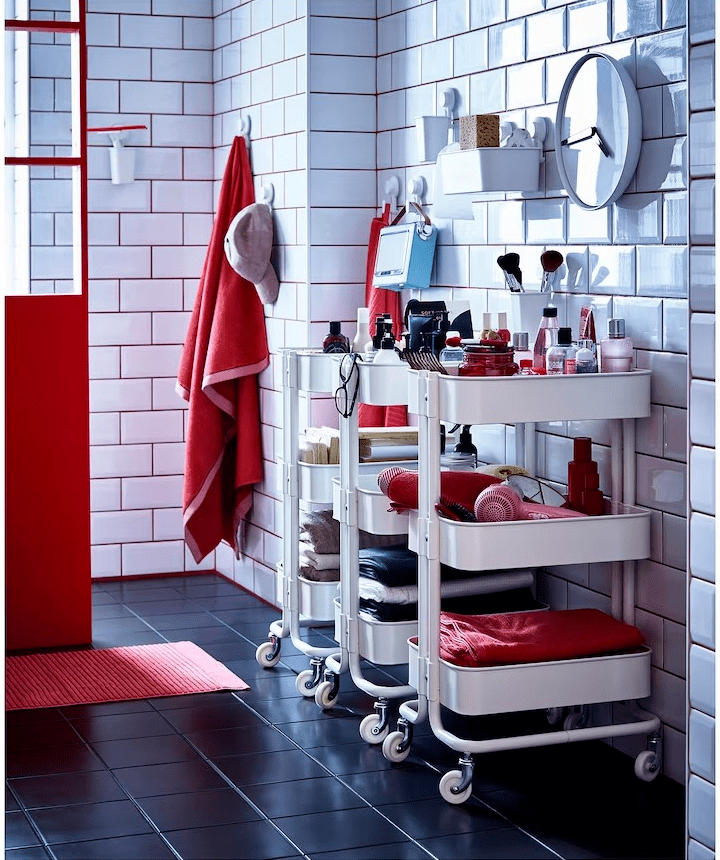 IKEA Utility cart price
The price of this utensil cart is not expensive at all, the total investment is $39.99. Without taking into account, that if you place the order and pay with the IKEA Visa credit card, you will earn 5% in store rewards. Finally, you can see if it is available in the warehouse closest to your town.