One of the Spanish chains that have most managed to make its way in the United States is Zara Home, thanks to such an extensive catalog capable of giving you everything you need to have full comfort at home. As on this occasion brings the Storage Unit specially designed to order and locate all your care and personal hygiene products in the bathroom. A good organization system, which is never too much to save space and improve the appearance of your rooms.
And Look At The Square (LATSQ) comes to you with all its unmissable details so that your 2023 is full of renovations, from the smallest to the largest with the largest furniture and shelves from IKEA or Costco. But in the meantime, the Spanish store keeps its customers happy with a web catalog that thinks about the design, quality, and durability of its products.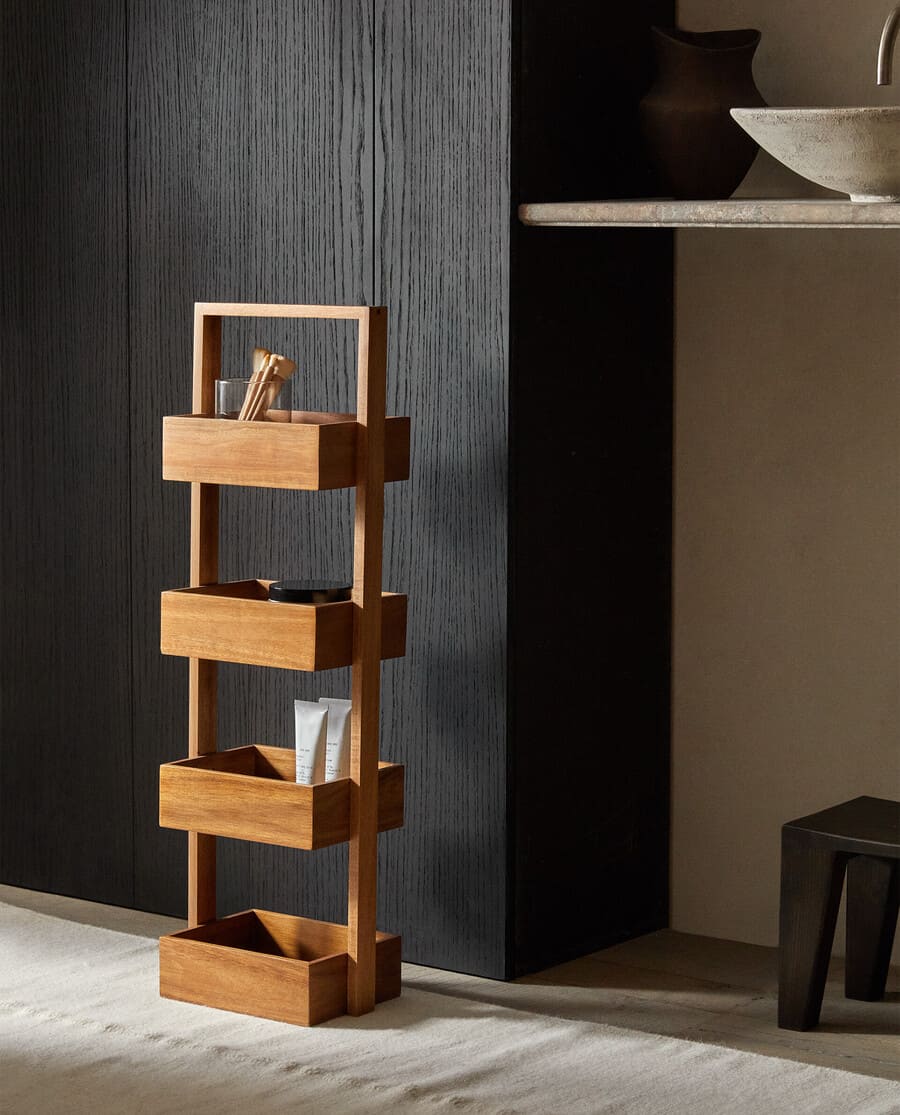 Zara Home Storage Unit
It is a classic style storage cabinet, with multiple levels in different heights to order your personal accessories. The way it's designed, Zara Home's Storage Unit fits better in a bathroom. However, it is a product that can also be very useful within any room of your home.
This minimalist design furniture offers you many advantages when it comes to storing your things. In particular, because it allows you to be tidier and cleaner with everything, to avoid disasters inside the house. This way you will not have to waste a lot of time cleaning or looking for an accessory that you have lost due to being disorganized.
A space-saving accessory
The main advantage that this classic style of furniture from Zara Home has to offer is the saving of space. It allows you to minimize clutter inside the bathroom or in any other room where you decide to place it. This way you will have more space to place other accessories or make the site look cleaner.
If you live in a multi-person home or receive frequent visitors, it's a great advantage to prevent chaos in the bathroom or elsewhere. Thanks to the fact that it has several levels, you can place all kinds of accessories for personal hygiene or magazines to read at the moment.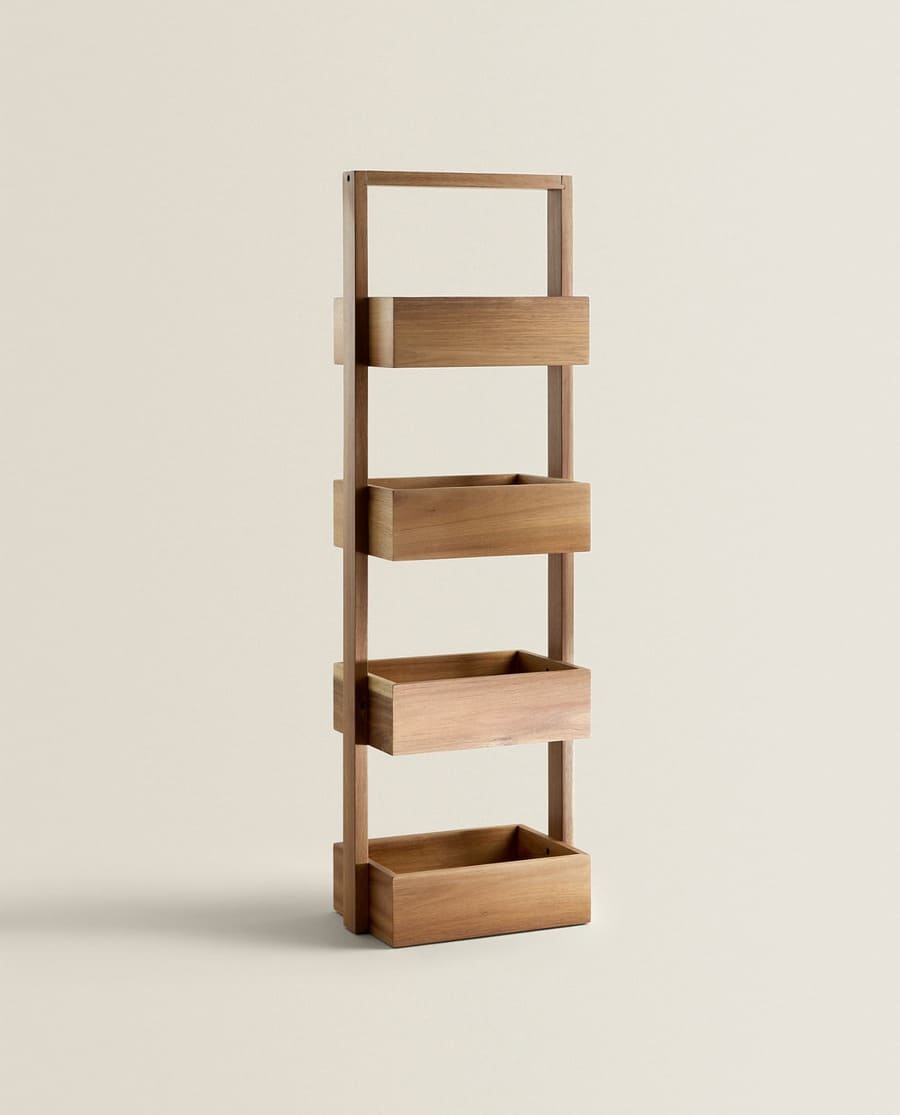 Dimensions and materials
Thanks to the compact measures it has, this Zara Home product is easy to assemble within any space of your home. At the same time, it is an advantage in case you decide to move it in the future. On the other hand, its composition is durable and resistant. Next, we will tell you in detail about its dimensions and materials:
Height: 34.8 inches.
Width: 11.1 inches.
Depth: 7.3 inches.
Weight: 2.7 kg.
Materials: 97% wood and 3% iron.
Other details
It is a product that does not come assembled from the factory. You will have to assemble it with the instruction guide that it includes. Luckily, it's a quick and easy process.
It can be kept in good condition for many years. Just make sure to keep it away from water, damp clothing, or rain.
It does not require constant cleaning and you can remove accumulated dirt with a dry cloth.
His style is complemented wonderfully with other products in the Zara Home catalog. This way you will not have problems with the natural decoration of your home.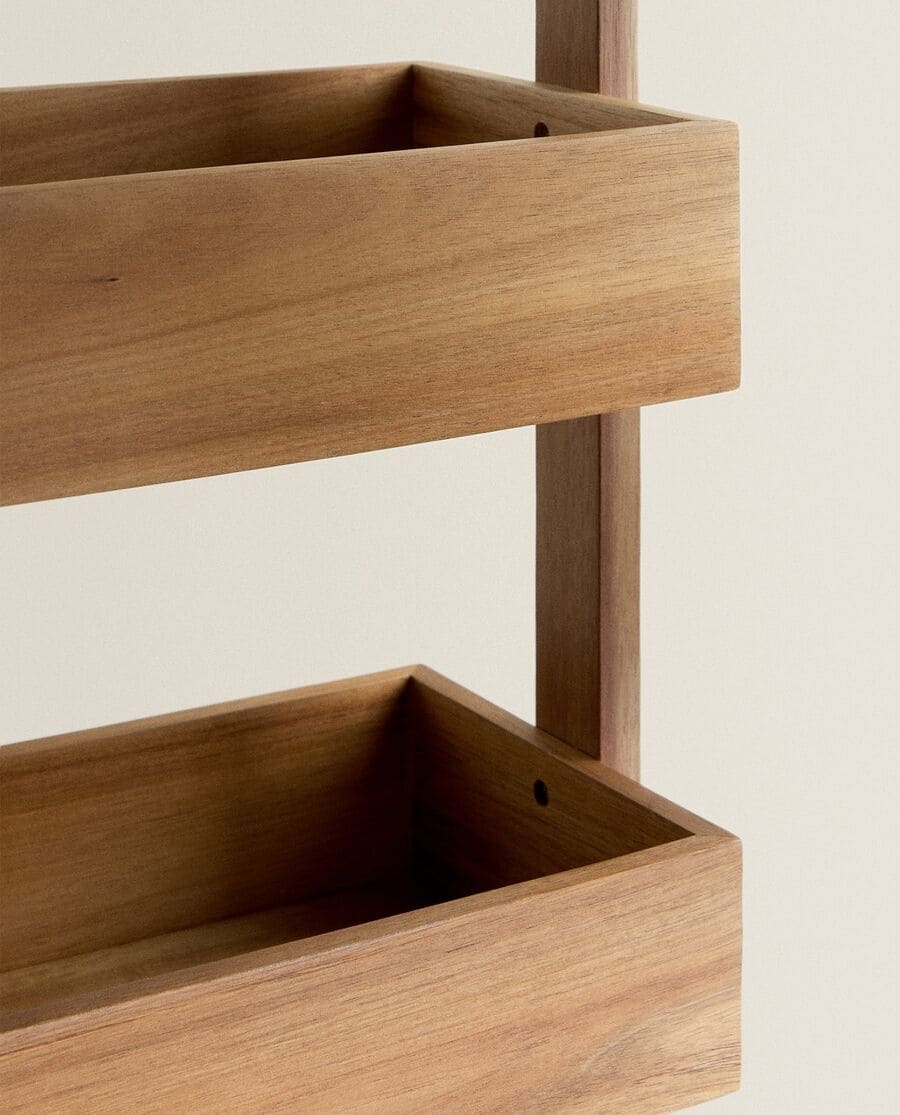 Zara Home Storage Unit Price
Currently, the Zara Home Storage Unit model is available on the website for an economical price of only $149. You have multiple payment methods and the shipping options depend on the rest of the products in the catalog you decide to buy. On the other hand, you also have options to request returns or refunds.