Car trips are full of surprises, and to be sure, you need to equip yourself with even what you think you won't need. And that's why IKEA has surprised us at Look At The Square (LATSQ) with this portable cooktop. No matter where you're headed, you'll have a way to prepare your favorite dishes.
In addition, in conjunction with a generator that you can place in the back of your car, no matter where you go, you will always have the best tool of all. Your favorite foods will be ready in a few minutes because, in addition to being portable, it is highly functional, durable, and of high quality.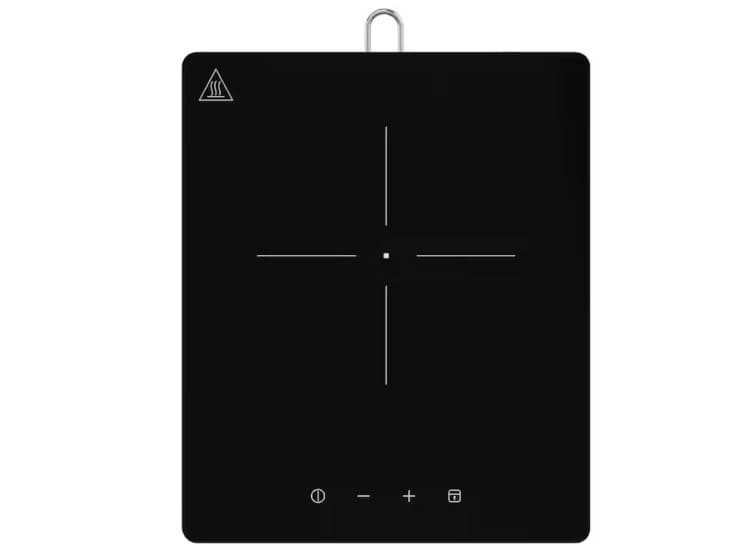 IKEA Tillreda Portable Induction Cooktop
It is a portable induction stove ideal to complement your kitchen so that you have an additional cooking zone on hand. Being a compact-size accessory, you can install it anywhere and store it easily. In this way, it will never cause problems within the home. And best of all, it works with fairly high performance.
The IKEA Tillreda Portable Induction Cooktop model is easy to use, as it only requires you to plug it in to start cooking. It works in an efficient way and saves energy in the process, without reducing its performance or increasing cooking time. In addition, you can control the temperature via the touch/push-button control panel with ease.
This kitchen product designed by Johan Frössen works best when used on a flat and stable surface. So, you can also prevent problems or accidents while cooking. Without a doubt, it is a very useful accessory to have more alternatives when preparing food. The rest of its features are as follows.
Capacity
Before using the IKEA Tillreda Portable induction cooktop model, it is good to know its limitations and capabilities. For example, keep in mind that this is a product with a cooking zone with induction cooking zone of 1×7 inches. In addition, it has an induction zone of 1×2000 W and connection rating of 2000 W.
The current of the portable stove is 10A and the voltage is 120V. Apart from this, to be able to use it properly, you need to use kitchen utensils with magnetic bases. On the other hand, when it is on, it is possible that the stove makes a buzz, whistle, or ticking for the way it works, without presenting risks.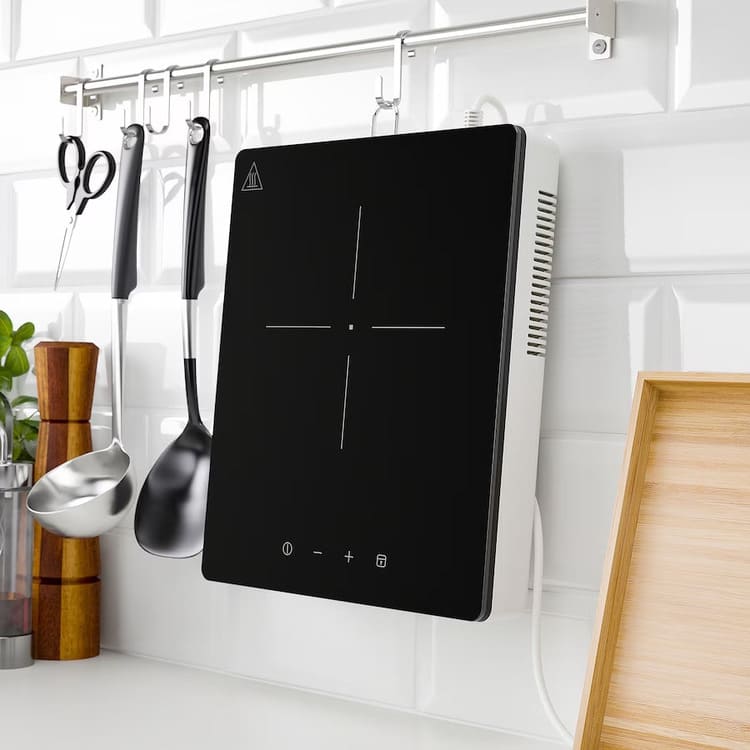 Basic care
This kitchen accessory has a construction to be useful for many years. However, it is necessary to perform basic maintenance so that it does not present problems with its operation. In particular, the IKEA Tillreda Portable induction cooktop requires cleaning with a cloth moistened with warm water and a mild detergent.
Under no circumstances should you clean it using scrubbing powder, steel wool, or hard tools. They not only damage their appearance, but also reduce their performance.
Safety
One of the main advantages of this IKEA product is that it is made to prevent accidents. In particular, because it has an electronic screen with child lock. Therefore, the smallest of the house can walk around the kitchen without risk of being electrocuted with this portable product.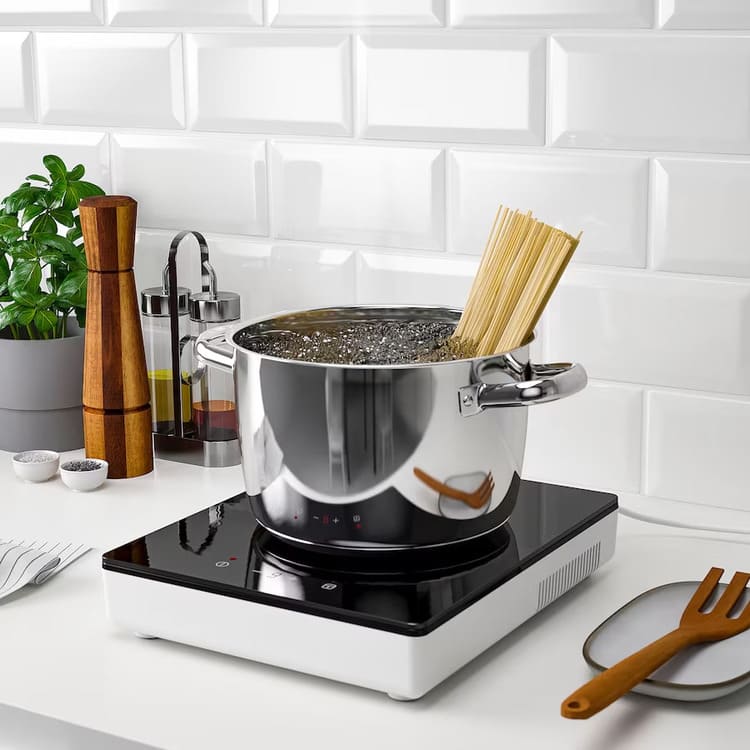 Measurement
In short, the main reason for the popularity of this portable stove is the size it has. It has compact measures that make it the ideal product to use anywhere in the house. Its exact dimensions have been as follows.
Width: 10 5/8 inches.
Depth: 12 3/4 inches.
Height: 2 1/2 inches.
Weight: 6 lbs.
IKEA Tillreda Portable Induction Cooktop Price
From the IKEA online catalog, you can find this portable stove for a fairly economical price. It costs $59.99 and comes with a 2-year limited warranty.