Autumn has just begun and there are already areas in the United States where the cold begins to feel and the typical rains begin. Therefore, it is essential to have comfortable and prepared shoes that are of good quality so that they can also be used for winter. In that context, Skechers now has boots in stock that may be the perfect choice.
This is the On-the-GO Glacial Ultra – Winter Is Coming model that, in addition to combining style and functionality, is very light despite its dimensions. It features ULTRA GO cushioning and is treated to resist water and stains. With Orhhilite foam insole to perfectly cushion and breathe your feet.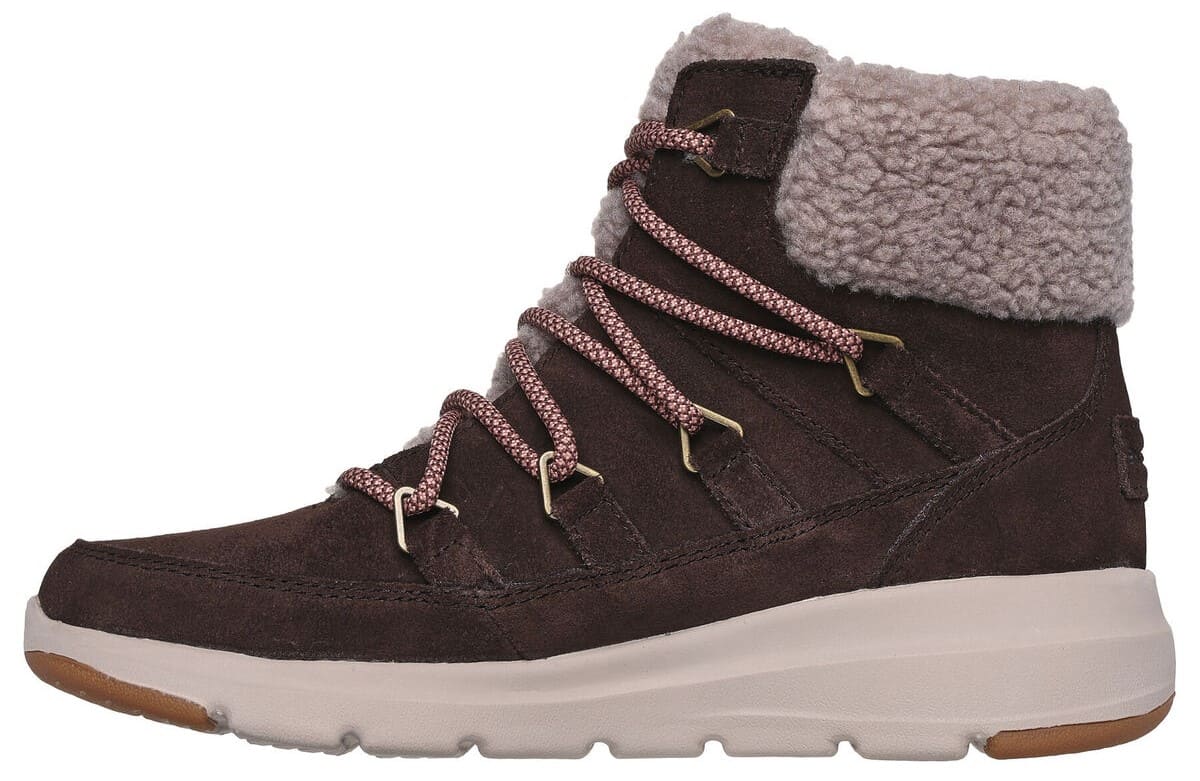 Skechers On the GO Glacial Ultra Winter Is Coming
The On-the-GO Glacial Ultra – Winter Is Coming model from Skechers is the ideal choice to protect your feet warmly. This shoe for women stands out for its structure to combat the cold effectively. They can keep feet cool and dry, no matter what environment they are used.
The On-the-GO Glacial Ultra – Winter Is Coming model from Skechers has a pretty nice design. They can be combined with different outfits and adapt well to various casual situations. Therefore, these boots for women represent a durable and versatile addition to any closet.
Winter boots with smart design
This shoe is a splendid choice to face the cold and snow with style and comfort. In particular, for how they are designed to provide the best possible results. The upper is made of suede, which not only elevates the aesthetics of the footwear but also helps extend its strength and durability.
They are also complemented with a wonderful Sherpa lining. This soft, fluffy fabric mimics wool, providing extra insulation and comfort. This way, you can keep your feet warm and cozy in cold temperatures.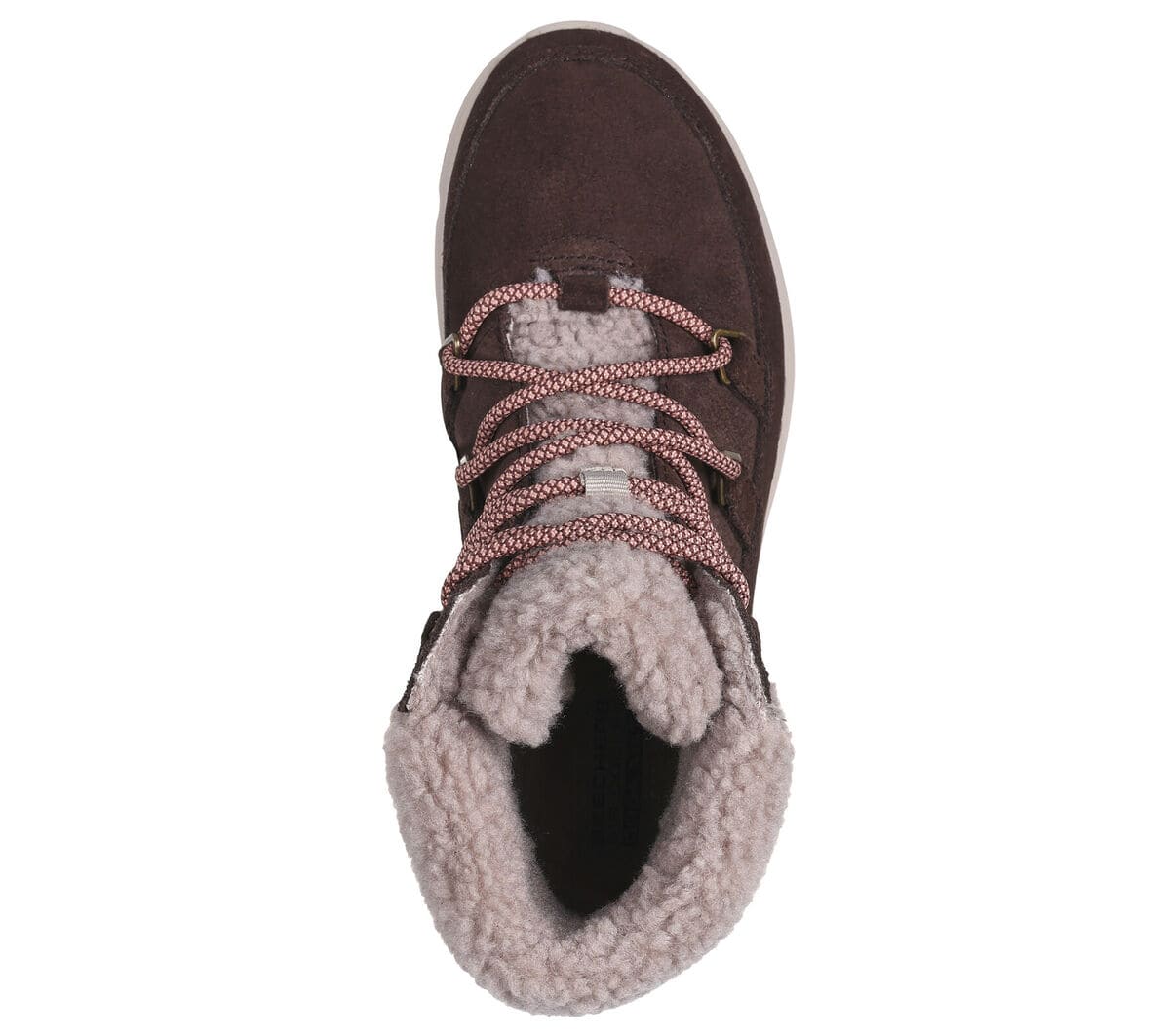 Comfortable and ventilated cold boots
This model of cold shoes from Skechers is designed to prevent the accumulation of moisture and sweat inside. In particular because they have an integrated breathable insole. This helps provide optimal air circulation around the feet for a comfortable temperature and prevents excessive sweating.
With the built-in breathable insole, this shoe is ideal for long wear. It ensures that the feet are always comfortable, regardless of the low temperatures or the surface where you walk.
Key details of the On-the-GO Glacial Ultra model – Winter Is Coming
Designed with light cushioning to protect the feet from possible impacts when walking.
They have a high-quality composition, which can withstand contact with water.
They use a lightweight midsole to maximize foot comfort on any surface.
They have a lace closure system that allows you to achieve a personalized fit.
Made with a compact shaft height, which is 5 inches.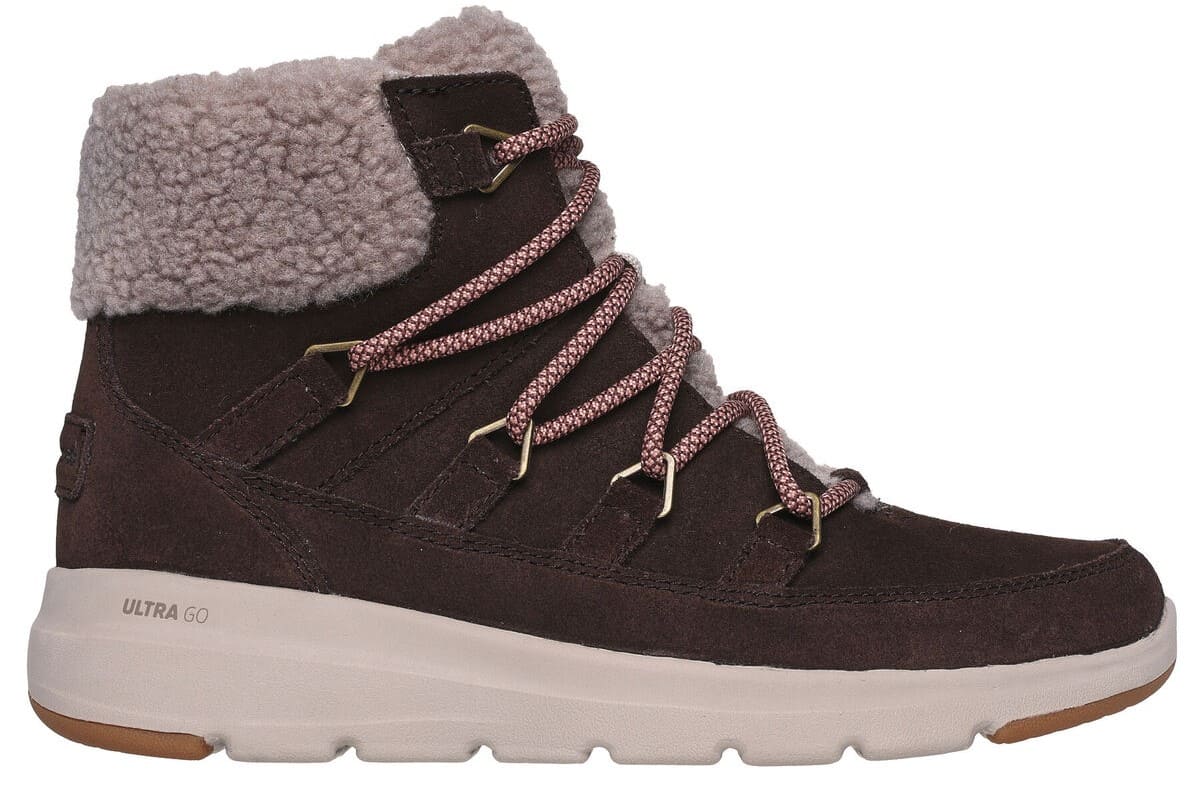 Skechers On-the-GO Glacial Ultra – Winter Is Coming price
The Skechers On-the-GO Glacial Ultra – Winter Is Coming model is currently available for $90.00. According to the official website, these boots for the cold can be financed in 4 monthly installments of $22.50. In addition, Skechers Plus users have free shipping.