Skechers has the perfect fashion boots for autumn that advocate extreme comfort while combining exquisite style with the Relaxed Fit and Synergy technologies we've previously seen at Look At The Square (LATSQ). Accumulating many positive reviews, there are 3 shoe options that customers have had their sights on in recent weeks, not only for their versatility but because they combine excellent style with an extremely affordable price.
They are available throughout the United States, as an idea of the store to leave no customer out of autumn and winter trends. And when they are boots that stand out on their own, it is easy to conclude that they probably sell out quickly in many parts keeping in mind the pros that make these 3 boots a complete must-have season.
Skechers Synergy – Cool Seeker
With a traditional design and extraordinary functionality, the Synergy-Cool model from Skechers is an exceptional choice. This is a shoe that can be used in all kinds of situations, thanks to its versatile structure. In particular, because they are designed with micro skin fabric to repel water and maintain warmth.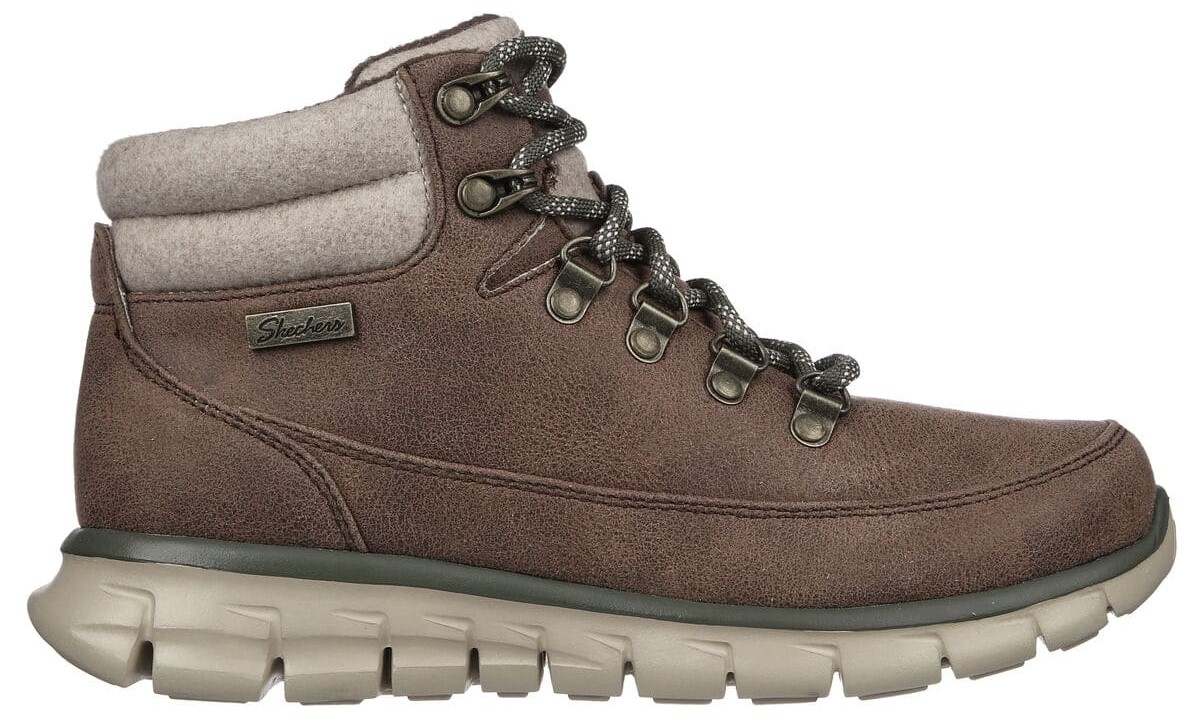 On the other hand, this Skechers shoe uses a padded insole to conserve heat throughout the body. In this way, they can be used in environments of cold conditions. In addition, the shoes feature non-slip traction soles to adapt to various environments. As a result, it is possible to walk on all kinds of surfaces.
On the official Skechers website, the Synergy – Cool Seeker model is available at an affordable price of $75.00. With Afterpay services, this shoe can be paid in 4 monthly installments of $18.75.
Skechers Relaxed Fit: Rickter – Bodine
Among the options for men that Skechers has in its catalog, is the Relaxed Fit: Rickter – Bodine model. This is ideal footwear for hiking and all kinds of outdoor activities. They are designed with synthetic and waterproof material, to keep the feet, dry at all times.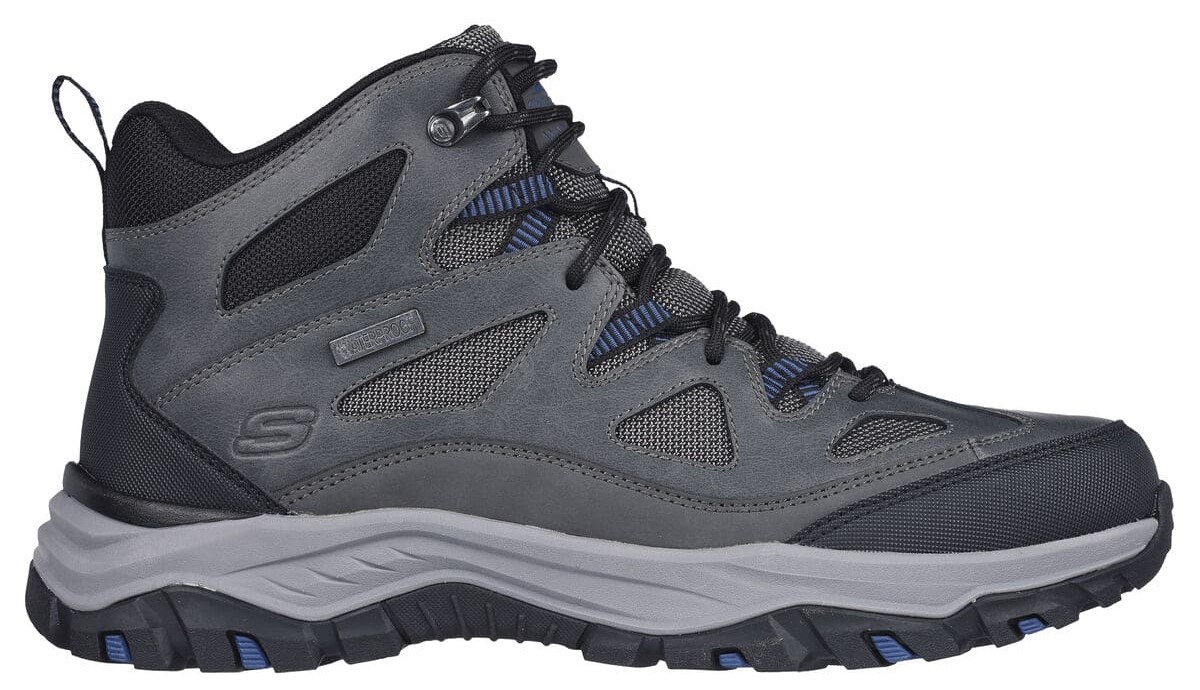 Like the previous model, this Skechers shoe has a high-quality insole, which stands out for the comfort it offers. In addition, they have a comfortable and spacious fit design. In this way, the feet can be kept in complete prosperity, without feeling any pressure.
Within the Skechers digital platform, the Relaxed Fit: Rickter – Bodine model can be purchased for only $110.00. In addition, they have the option of financing payment in monthly installments of $27.50, to reduce the financial burden.
Skechers On-the-GO Glacial Ultra – Winter Glitzy
Finally, we have to highlight the On-the-GO Glacial Ultra – Winter Glitzy model from the Skechers collection. These are women's boots in winter style, designed for activities in nature. The footwear stands out for its light cushioning and breathable insole, which guarantee a spectacular wearing experience.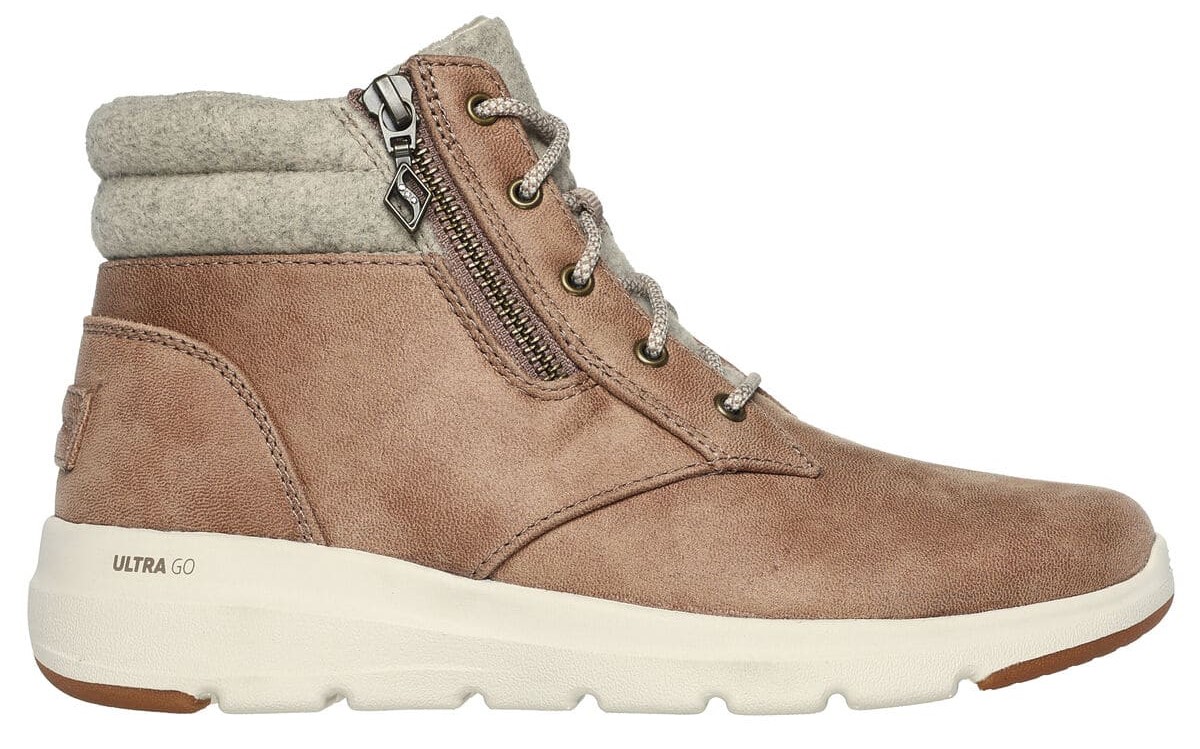 The On-the-GO Glacial Ultra – Winter Glitzy model from Skechers also stands out for its good quality composition. They can resist contact with water and the stains they suffer. In this way, they maintain a pleasant aesthetic for long periods. And best of all, they can be easily washed to keep in good condition.
To acquire this Skechers footwear, the ideal is to do it from the official website. These winter boots for women are reasonably priced at only $90.00. They can be paid in a financed way, in 4 monthly installments of $22.50. The footwear has several methods for the execution of the payment and the realization of the shipment.