Oral health isn't something you're going to have without striving or investing in it, whether it's time, money, or both. Regular visits to the dentist are essential, but Sephora has come up with a solution that saves you from the waiting list for a white smile. They have invented everything from miracle creams, special brushes, and dental floss that you can find on Amazon or Target… But all that came to an end.
For a white smile in minutes and from home, you have the GLO Brilliant, a device that will make your teeth look like they have just come out of the dentist's. And with access to every corner of America, everyone can get the smile they've always wanted.  At Look At The Square (LATSQ) we make you see that you don't have to spend a lot for that.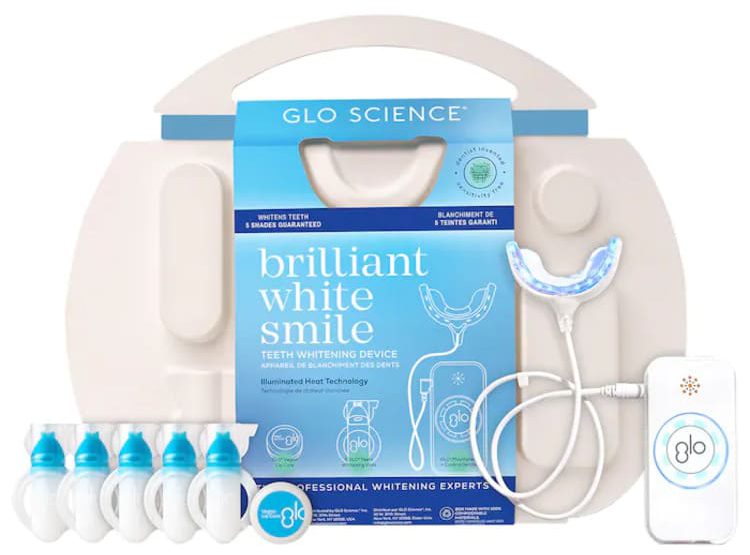 Sephora GLO Brilliant White Smile
It is a teeth-whitening device that you can use from the comfort of your home, without having to go to a dentist. GLO Brilliant White Smile is a product that works with heat and light technology for cleaning teeth, restoring them to their natural shine. And best of all, it has no side effects or pain.
Overall, Sephora's GLO Brilliant White Smile product is completely safe and easy to use. It acts quickly and efficiently to remove or reduce stains and discoloration of teeth.
In fact, it shows fast results in just 8 minutes, without causing damage to the composition of your teeth. This product is endorsed by dentists.
Key details in the composition of the GLO Brilliant White Smile
Comes with an available recharge to extend its useful operating cycle.
Doesn't contain gluten, phthalates, sulfates or other aggressive chemicals in its preparation.
Product with a production free of animal cruelty.
GLO Brilliant White Smile does not generate sensitivity in the teeth after use.
Your purchase includes the mouthpiece, silicone protective cover, control and lanyard, USB charging cable, lip balm, and teeth whiteners.
Uses hydrogen peroxide and potassium nitrate to optimize its performance and function without causing tooth pain.
Contains synthetic fragrance but in a minimal percentage, so as not to damage its structure.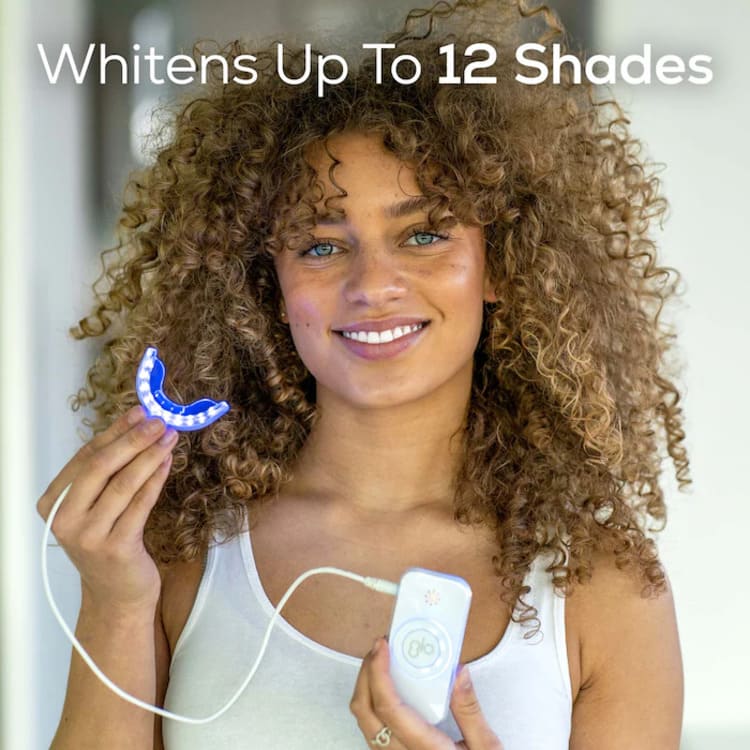 How to use the GLO Brilliant White Smile?
The package of this product comes with a user manual. Although to prevent any problems we will explain how to use it correctly.
Apply the lip balm on the inside and outside of your lips. Then, squeeze the gel from the vial onto the soft cells, in small amounts.
In circular motions, apply the gel to the front of your teeth. Each vial will serve you for 3 sessions.
Start the treatment by turning on the GLO mouthpiece, which will turn on a blue light. You have to use it for a period of 8 minutes.
Once the treatment is complete, the GLO mouthpiece will begin to flash until it turns off automatically.
Be sure to rinse the mouthpiece thoroughly and dry it with a clean cloth. So, you can have it ready for the next session.
It is important to note that the box of this product is made with sugar cane. Therefore, you can recycle it to avoid damage to the environment.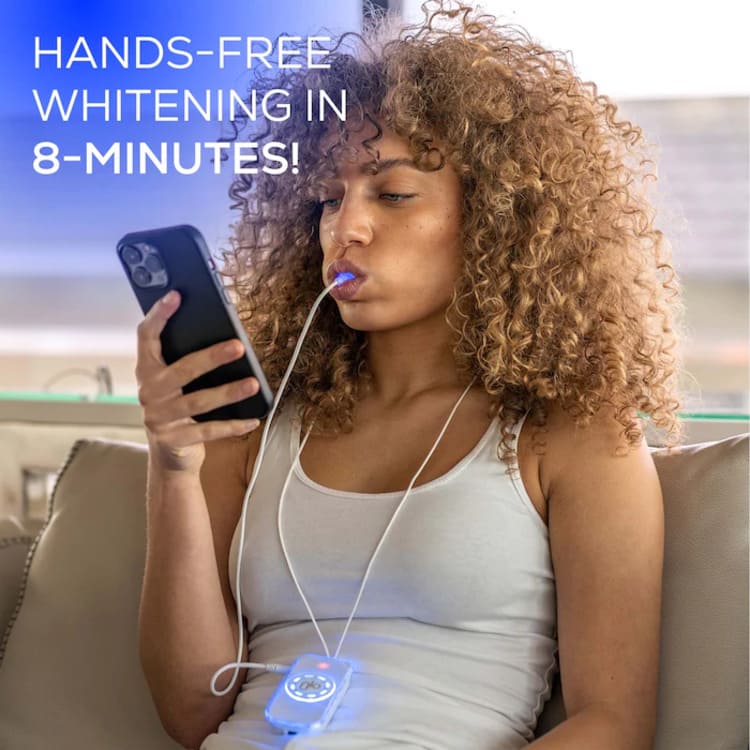 Get the GLO Brilliant White Smile from Sephora
This Sephora dental cleaning product is currently available on sale. Its original value is $159.00, but you can buy it for $135.00 thanks to the discount on the website. In addition, with Afterpay or Klarna you can pay the product in 4 monthly installments and without interest of only $33.75.