Sam's Club every time goes a step further in terms of decoration, organization and modernization of the home. Little by little its popularity in the United States establishes it as one of the best stores next to Amazon, Walmart and Best Buy. And it can't be otherways, cause in its digital catalog you can find ideal products that save space, recover spaces that you thought were lost, and find a way to give your home a modern touch.
As we have seen in Look At The Square (LATSQ) after finding this jewel that, in addition to being a perfect piece of furniture to place your television, also works as a fireplace to keep you warm in winter. It's a win win, giving you quality, comfort and design at a fantastic price.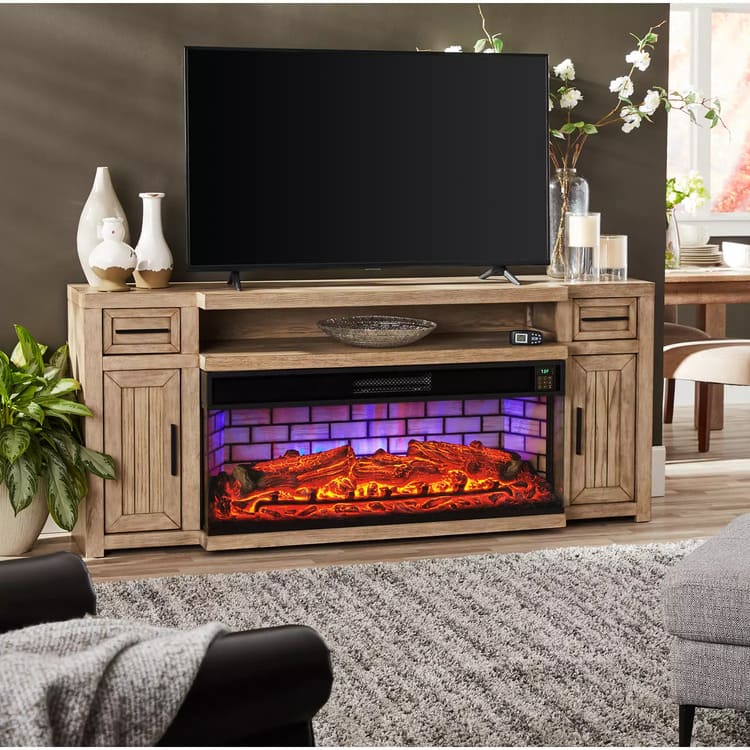 Sam's Club Member's Mark Delmar Fireplace
It is an elegant fireplace to decorate the home, which also works as a table for the TV or other accessories.  Sam's Club's Member's Mark Delmar Fireplace model has a distinguished style that is complemented by a high-quality structure. It uses materials that allow it to be resistant and adapt to different types of environments.
Best of all, Sam's Club's Member's Mark Delmar Fireplace model can decorate homes of any style. It has integrated storage areas, which are adjustable and quiet closing. On the other hand, built-in levelers allow the electronic equipment above the fireplace to be kept balanced.
What's so great about this Fireplace?
It has a construction that uses solid rubber wood and oak veneer.
Their wooden doors are distinguished by the pattern of planks they possess.
You can supplement the fireplace with flat-screen TVs up to 80 inches on top.
It has a 47-inch insert with a high-power infrared heater.
The speed of the fireplace flame can be customized on 5 different levels.
The flame color is also adjusted, with 8 easy-to-use options available.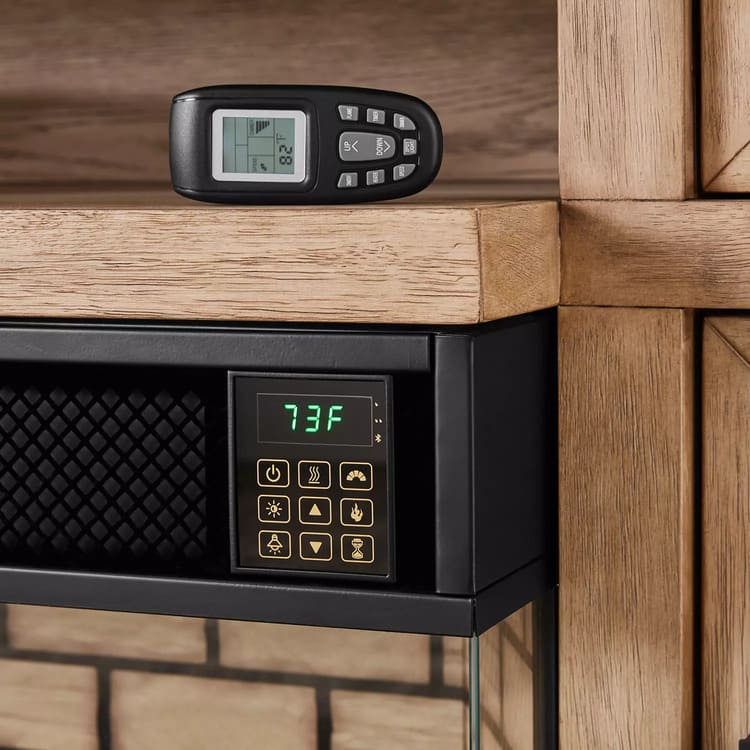 Meet the most striking of this Sam's Club product
You can set the flame brightness with the built-in 5 shades of the fireplace.
It has high and low heater settings, with the power of 750 W and 1500 W.
The integrated thermostat is regulated between 60 to 90 F.
It has a sleep timer that is programmed from 0.5 to 12 hours.
It comes with remote control and is also operated with the mobile application via Bluetooth.
It is a product that is already assembled. Therefore, you should only install it in the room you want in your house.
Its exact dimensions are as follows: 75.5 x 20 x 32.5 inches.
An accessory to set your home
In short, Member's Mark Delmar Fireplace is an excellent product to complete the decoration of your home. Both for its classic style and its easy-to-use features and functions. You can use it throughout the year, without risks of accidents or pollution in your home. This way you will keep your home and your whole family warm at all times.
Best of all, this Sam's Club product can be customized the way you prefer. You can always control the flame of the fireplace and the way it works. In this way, it is a decorative accessory that fits your personal preferences.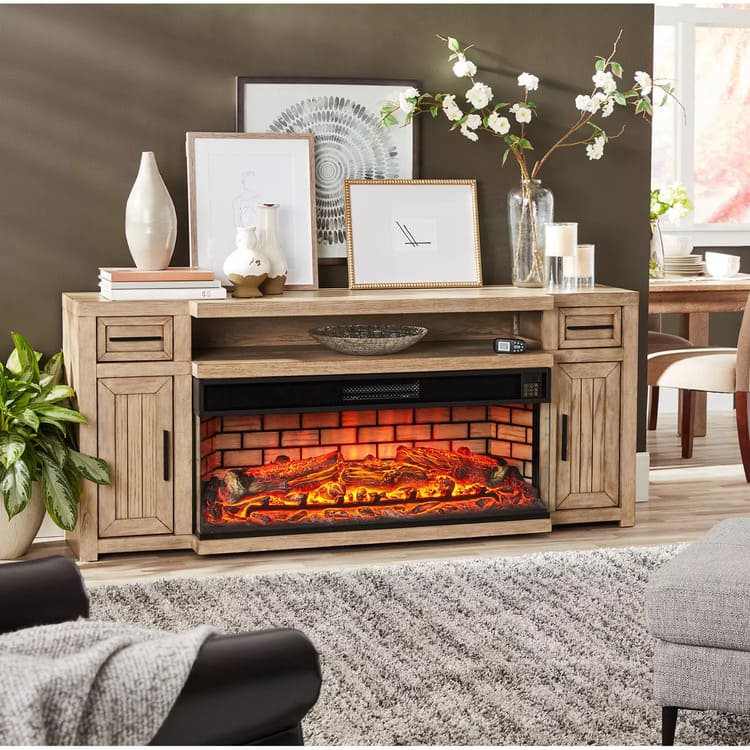 Member's Mark Delmar Fireplace at Sam's Club
You can order this product to be shipped to the doors of your home, from the official website of Sam's Club. There you can find it available at an affordable price of only $749.00. There are different payment methods you can choose from to make the purchase easier.