Doja Cat has not stopped being viral in social networks, events, and magazines since her first appearances for offering a reasonably urban, modern, and original style that has inspired the new collection in her honor that has just premiered at Skechers. With quite striking models, the Doja'Lite Pop and the Doja'Lite Premium have the color, size, and comfort the sports store always looks for in its sports shoes.
These shoes are made with a resistant material so that they do not wear out quickly due to use, allowing to have a durable product, and thanks to its interior, they are comfortable enough to allow us to exercise with it in turn maintaining freshness in the feet thanks to its air-cooled memory foam. On the other hand, the variety of colors this collection brings makes it possible to choose based on the combinations we can think of with our wardrobe, so we know that they will fly from the shelves.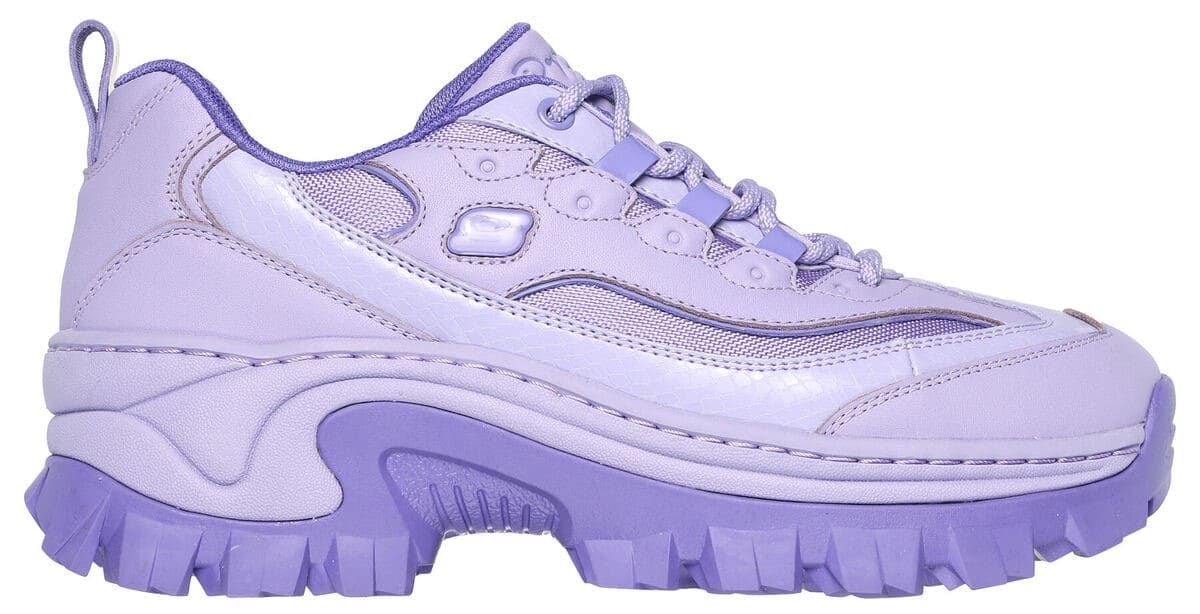 Skechers Doja Cat: Doja'Lite Pop
With a striking design in a colorful lavender tone, the Doja Cat: Doja'Lite Pop model is a shoe that embodies the trends of the moment. These Skechers sneakers can be combined with casual clothes and outfits to party. And best of all, they are designed to provide comfort at all times.
Due to their composition, the Doja Cat: Doja'Lite Pop model from Skechers adapts well to different environments and surfaces. It can keep your feet warm at all times and provides a good grip on varied terrain. Thanks to this, safety is guaranteed, as well as comfort and freshness in the feet.
Highlights of the model Doja Cat: Doja'Lite Pop
They use an Air-Cooled Memory Foam padded insole for optimized walking comfort.
They have a thickly designed midsole to provide greater shock absorption.
The sole of the boots is made with monochromatic studs to elevate the aesthetics of the design.
They have a heel with an added height of 2 inches, which does not harm the stability of the footwear.
They use sports mesh on top to ensure more efficient breathability.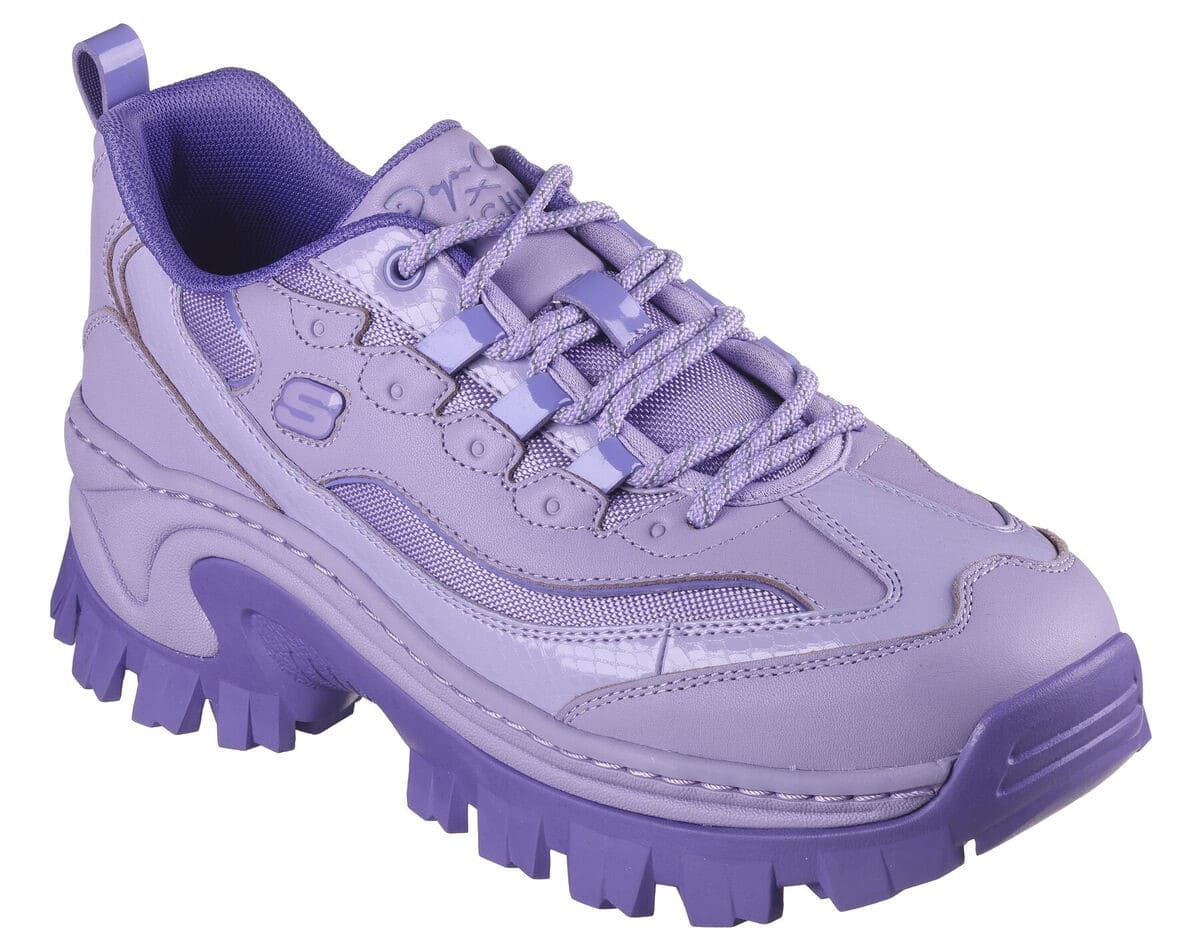 Doja Skechers Cat: Doja'Lite Pop Price
The official website is the fastest way to buy the Doja Cat: Doja'Lite Pop model from Skechers. Within the digital platform, this shoe is available for a reasonable price of only $125.00. Skechers has several payment methods and options for secure shipping.
Skechers Doja Cat: Doja'Lite Premium
The Doja Cat: Doja'Lite Premium model from Skechers is another of the catalog's most recent and innovative options. This shoe for women is designed in white and olive green. Therefore, it has a versatile style that can be adapted to the preferences of each woman.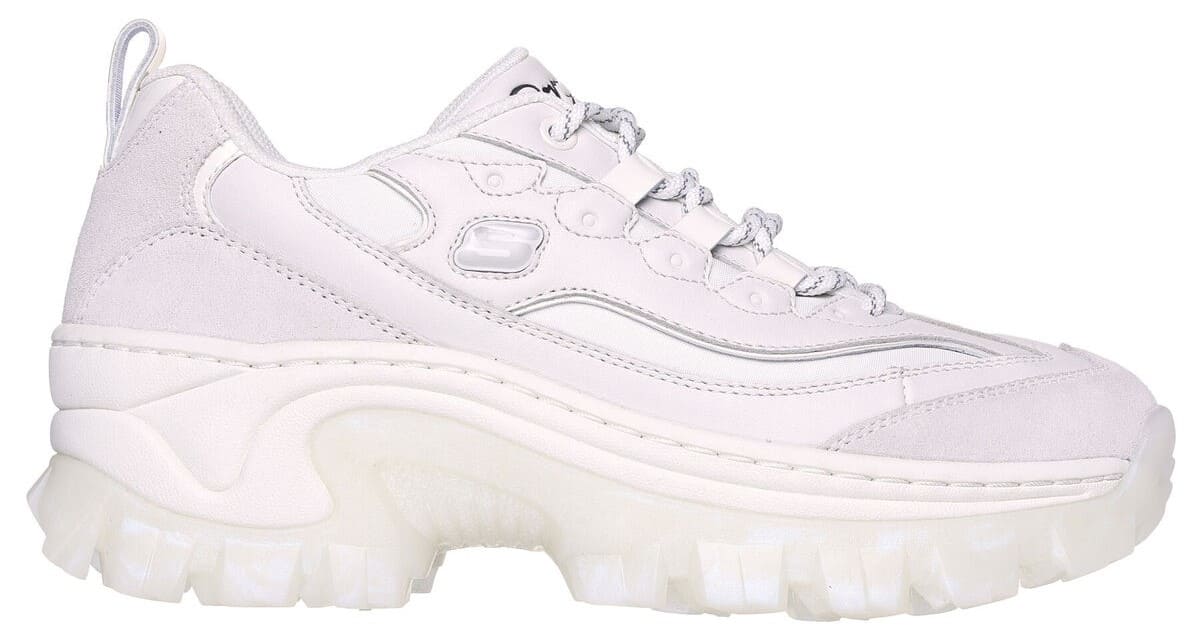 Like the previous model, these Skechers boots are for casual use and stand out for the comfort they can provide. They offer a sense of prosperity in the feet to walk for long periods. For this reason, this shoe can adapt to all kinds of activities.
Relevant qualities of the Doja Cat model: Doja'Lite Premium
The upper part is designed with genuine suede and mesh for better ventilation.
They use marble or translucent pearl metallic cleats at the bottom of the sole.
They have a padded insole and cushioning midsole to prevent foot pain.
They have a good grip for walking on different surfaces.
Skechers Doja Cat: Doja'Lite Premium Price
On the official website of Skechers, it is also possible to purchase the Doja Cat: Doja'Lite Premium model from its catalog. This footwear for women is affordable at $125.00, which can be paid with varied options.