Once autumn has begun in the United States temperatures begin to drop and the worry of heat and sun is left in the past. Sneakers are no longer necessary to protect their feet from the sun because now they can breathe comfortably wearing one of the three models of sandals that are positioned as the best sellers in Skechers each fall.
With unique qualities each, the experts of Look AT The Square know that it is a safe bet to be comfortable, give a boost to autumn outfits, and show off newly decorated nails, no matter if it is day or night. A versatility that shares in the best-sellers of the sports industry, and the reason why they remain one of the most popular in the United States.
Skechers On the GO 600 – Dainty
To keep your feet cool and look stylish, the On the GO 600 – Dainty model from Skechers is a splendid choice. This is a shoe that is available in gray, lavender, and black, to adapt to different styles. On the other hand, it stands out for having a composition with knitted fabric on top that optimizes ventilation.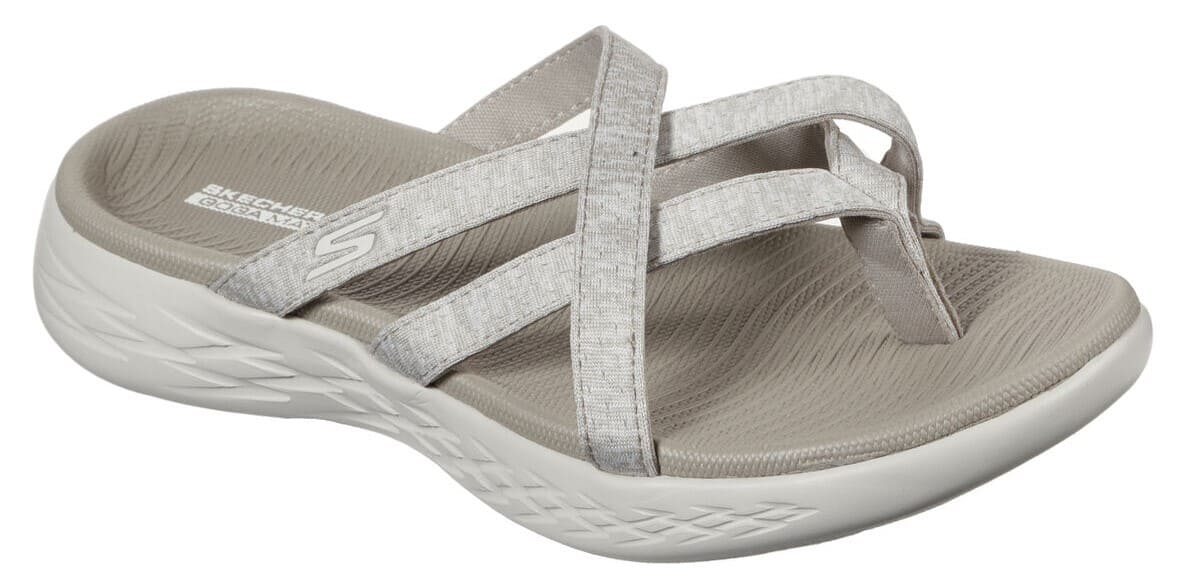 These sandals from Skechers not only stand out for their wonderful design but also for the comfort they can offer. They employ 5GEN cushioning and a contoured Goga Mat insole. Thanks to this, pain when walking is reduced and sandals can be worn for long periods.
The On the GO 600 – Dainty model is available at a discounted price on the official Skechers website. It used to cost $50.00 and can now be purchased for a reduced price of $34.99. In addition, they can be paid in 4 monthly installments of $8.75.
Skechers GO WALK Massage Fit Sandal – Pure Bliss
Another of the outstanding options in the Skechers catalog is the GO WALK Massage Fit Sandal – Pure Bliss model. These are sandals with a different design than those mentioned before. They have a structure with a more modern touch, which allows them to adapt to different situations. From casual outings to walks away from home.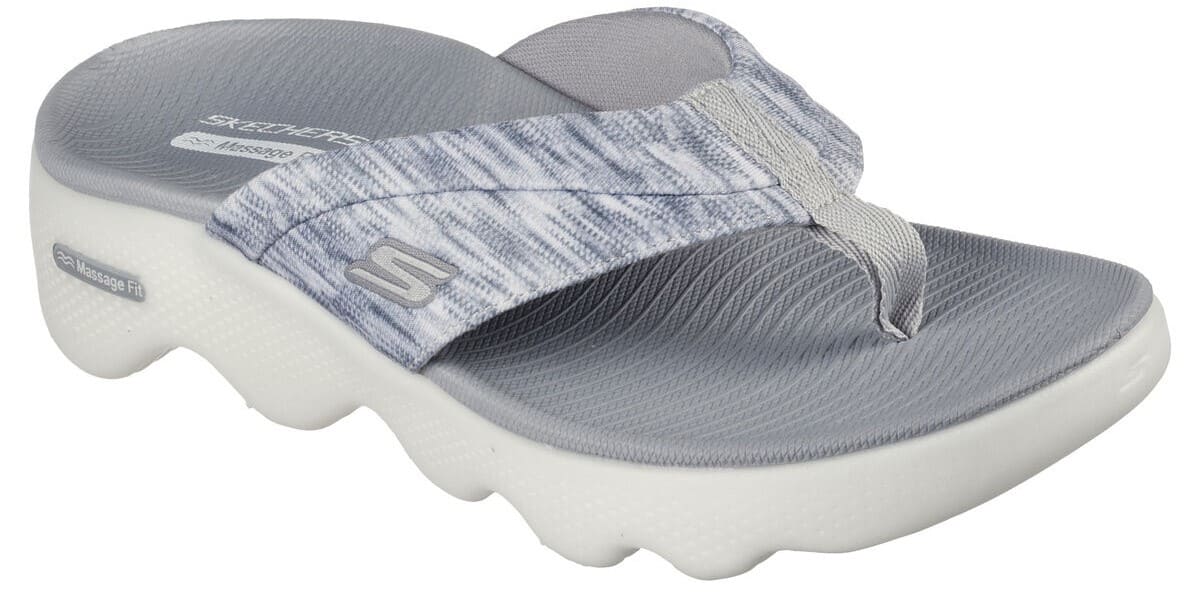 This Skechers shoe is available in 2 colors: gray and black. Thanks to this, its design obtains greater versatility to adjust to the preferences of each woman. Best of all, its composition is also of good quality. They use a sole with double-density traction, a midsole with cushioning, and a soft point upper.
On the official website of Skechers, the GO WALK Massage Fit Sandal – Pure Bliss model can be purchased on sale. Their original price is $80.00 and they are now available at $47.99, with installment-financed payment options.
Skechers Reggae – Irie Mon
Finally, we must highlight the Reggae – Irie Mon model from the Skechers women's sandal collection. This is a shoe with a fresh composition and a design that attracts the attention of the naked eye. In particular, because they have a structure with elastic fabric fast-closing buckle.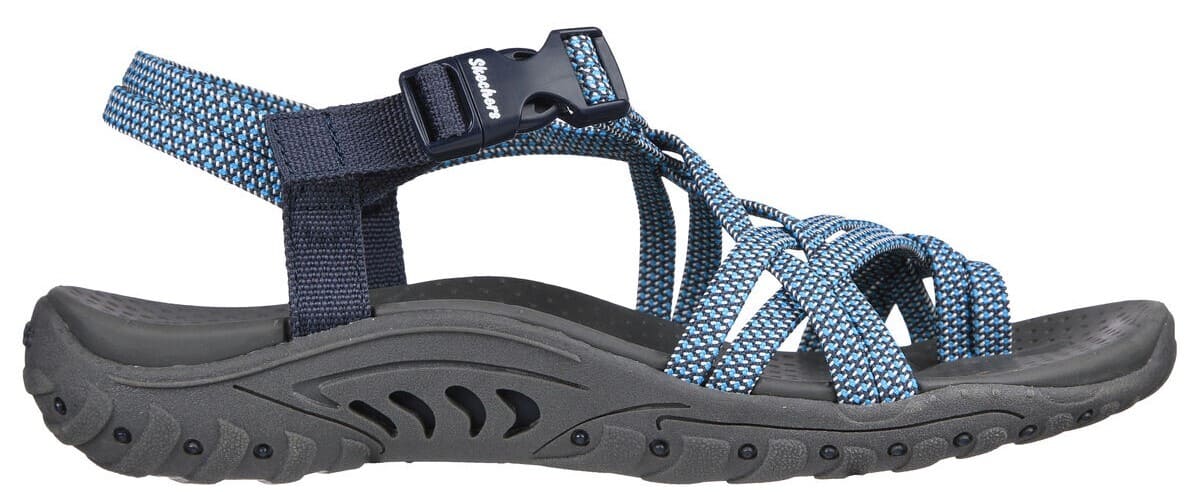 It is also good to note that these sandals from Skechers are designed with materials of vegan origin. From the rubber outsole to the padded insole, and lightweight midsole. Thanks to this, this shoe can be machine washed to stay free of dirt. This also retains its pleasant aesthetics for a long time.
To purchase the Reggae-Irie Mon model from Skechers, you just have to enter the digital platform. The value of this shoe is $55.00, but with the discount, they can now be purchased for as little as $39.99.