In the Skechers U.S. catalog for this fall we can find, within the women's section, a new model of sneakers that seem to be taken from the Converse store. Of canvas type and with decorative laces, it coincides in that in the soles it has two stripes of color characteristic of the clothing and shoe store subsidiary of Nike. Perfect for those who opt for a casual and informal style.
To offer maximum comfort to customers, Skechers is committed to providing the Arch Fit Arcade – Arcata model with a removable Arch Fit insole and a cushioned midsole. While we can find the model in two colors, red and blue, the latter is ideal for combining with jeans. It should be noted that for a limited time you can get a discount of up to 25% if purchased from the online store thanks to the discount coupon SAVE25.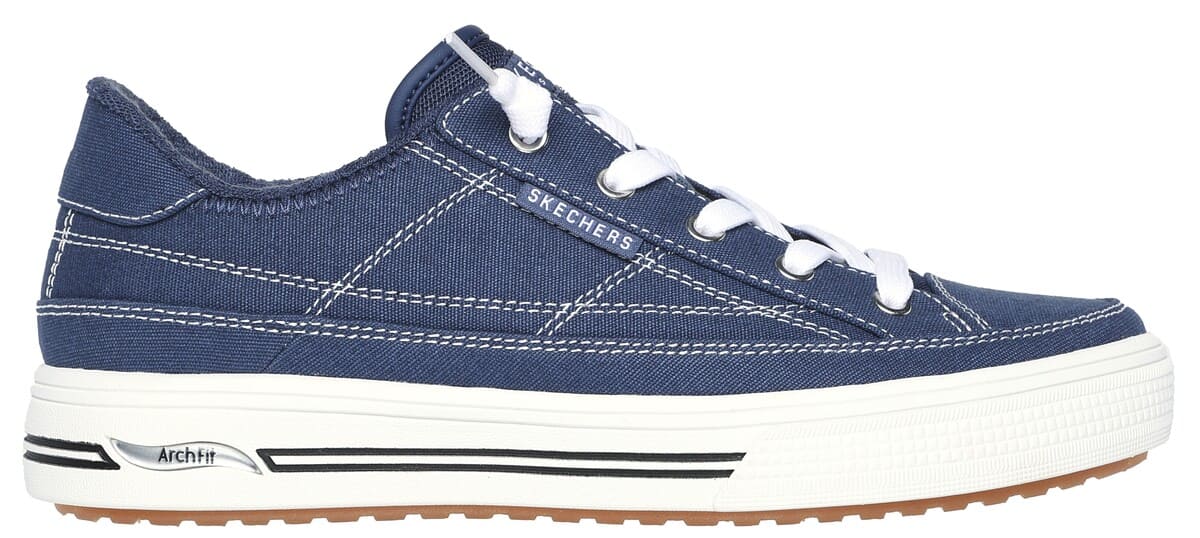 Skechers Arch Fit Arcade – Arcata
Arch Fit Arcade – Arcata by Skechers is a shoe designed to provide optimal comfort and support when walking. It has a high-quality insole, which adapts to the shape of the foot to offer more comfort. The template is removable and machine washable, which facilitates its cleaning and maintenance so that it always maintains good performance.
On the other hand, the Arch Fit Arcade – Arcata model by Skechers stands out for its classic and elegant design. In addition, the footwear is made with 100% plant-based materials, which makes it environmentally friendly. Therefore, they are boots for women that can be worn without any remorse.
Skechers sneakers with optimized support
These women's boots are carefully designed to provide maximum comfort and support to those who wear them. The optimized support adapts to the unique shape of the foot, providing a comfortable fit and a sense of stability throughout the day. As a result, boots can be used for walking, running, or simply for everyday use.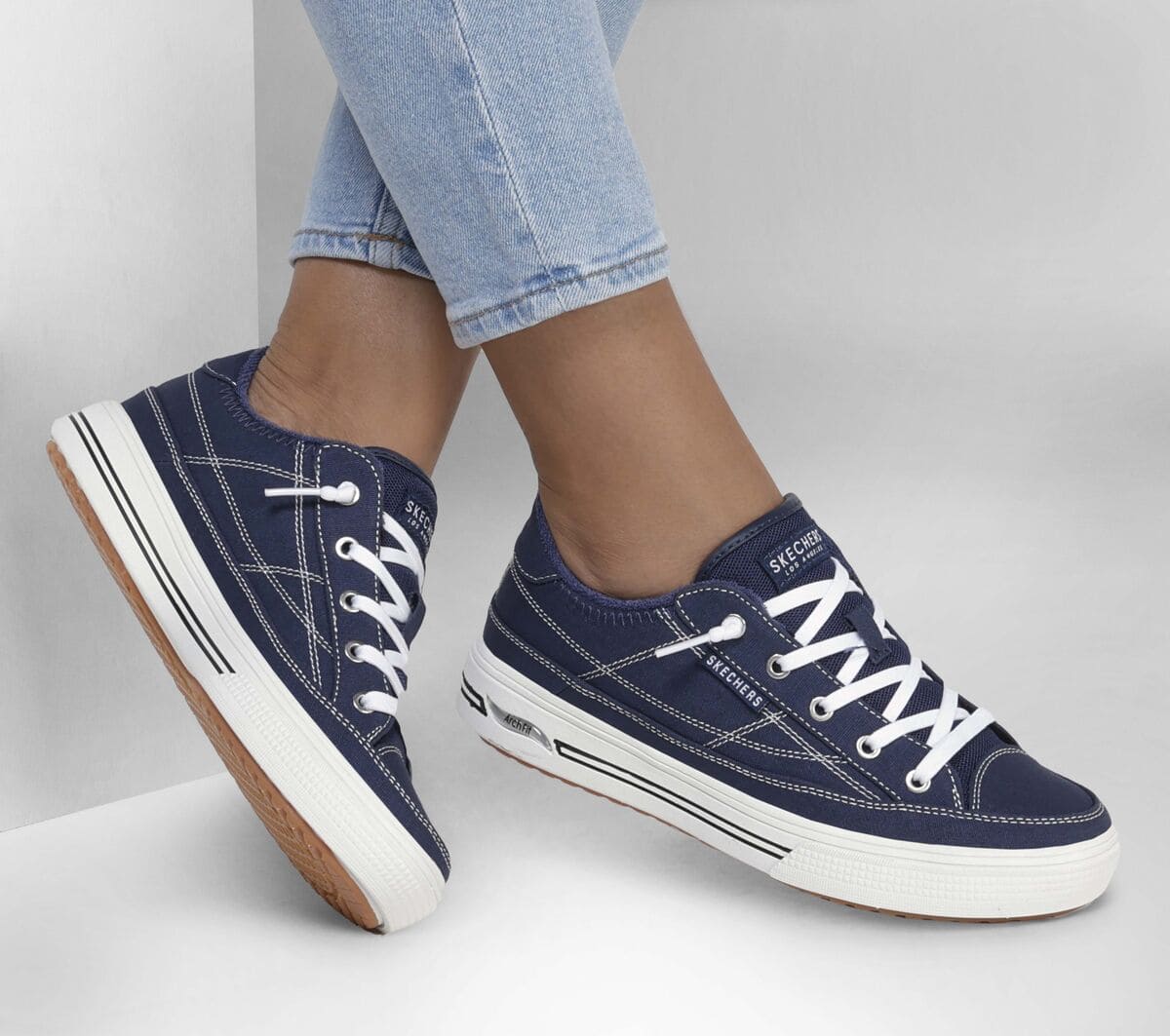 These shoes help reduce fatigue and stress on the feet and joints. Consequently, they allow a comfortable and long-lasting user experience. In addition to the support, Skechers sneakers also stand out for their versatile and attractive style. They can be easily combined and can be used in different environments.
Skechers sneakers for any surface
This shoe from Skechers is a reliable and versatile choice for any surface. Especially since they are designed to adapt to a variety of environments and activities. From walking around the city to running on trails or playing sports on hard courts.
Its high-performance sole provides exceptional traction on various surfaces, providing stability and safety to users. This allows them to be used on uneven terrain without any problem. In this way, the risk of injury is reduced.
Key qualities of the Arch Fit Arcade model – Arcata
They have a padded midsole that helps reduce impacts considerably.
The upper part is designed with canvas, for more efficient breathability.
They have integrated lanyards so that they can be adjusted to the user's preferences.
Insole that allows an equitable distribution of weight, to reduce injuries.
Shoes you can keep in good condition since they are suitable for machine washing.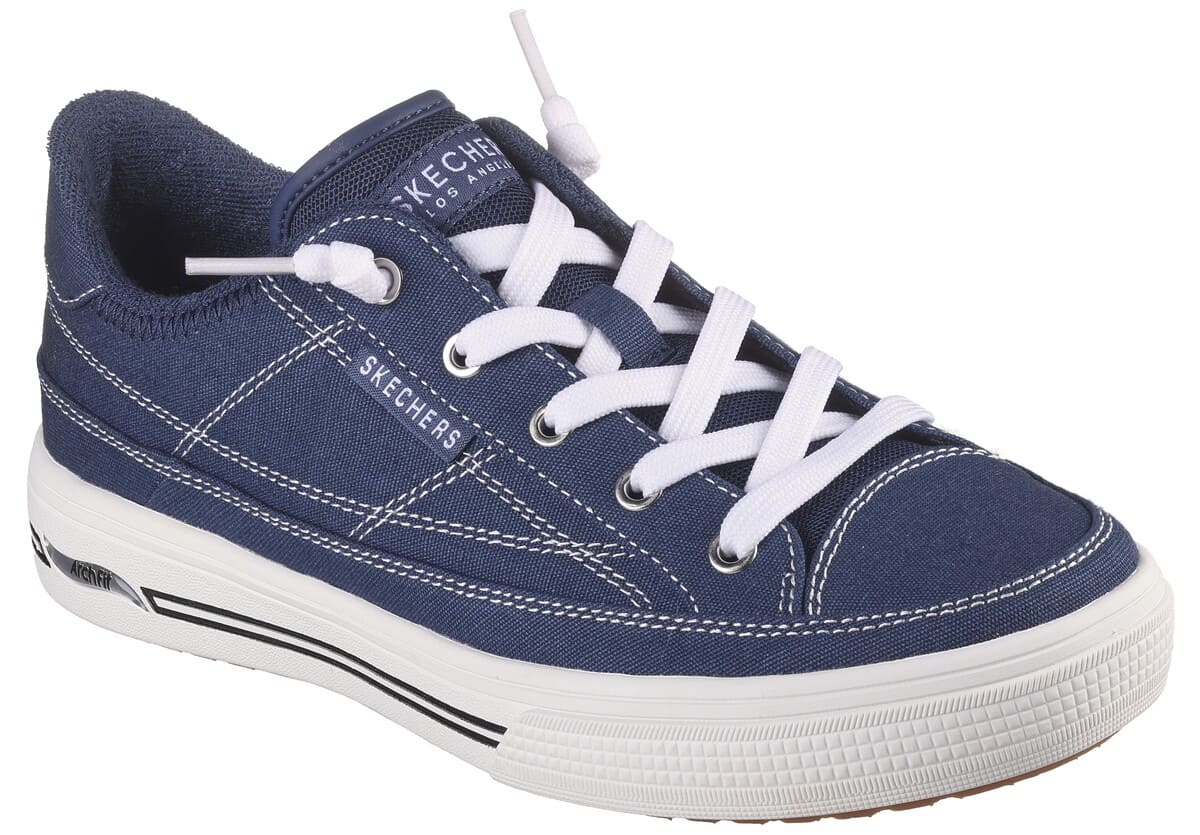 Skechers Arch Fit Arcade – Arcata Price
Today, the Arch Fit Arcade – Arcata model by Skechers can be purchased directly from the official website. This shoe has an affordable price of only $75.00, in any of its colors. In addition, the boots can be paid with the services of Afterpay, to divide their price into 4 monthly installments of $18.75.