It may not seem like the most essential accessory inside a kitchen, but, a gas iron can help you a lot. For that reason, ALDI always thinks about you and your needs. These have a portable iron that you can use anywhere. It is an easy-to-use product that will allow you to improve your skills as a cook.
This item has an affordable price that competes with models of recognized stores in the United States, such as Amazon and Walmart. Our Look At The Square (LATSQ) team has already tested this compact iron and can tell you about all its qualities. So let's see what it has to offer: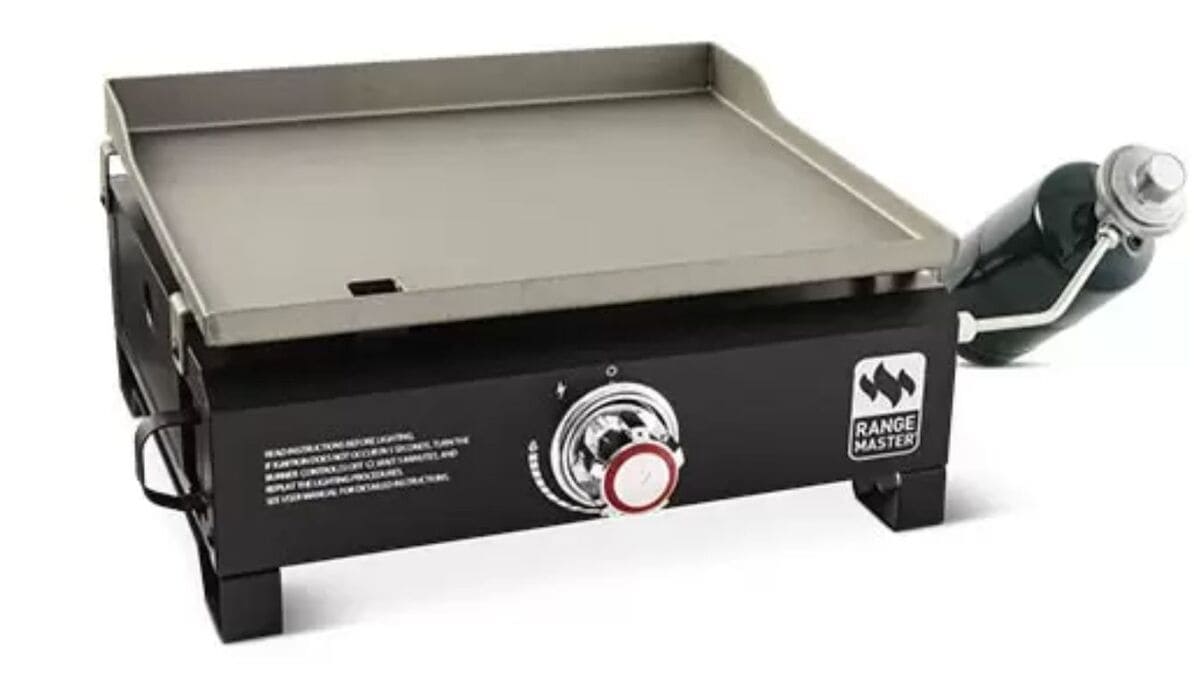 ALDI Range Master Portable Tabletop Gas Griddle
For quick and easy cooking, ALDI's Range Master Portable Tabletop Gas Griddle is here to help. This is a product of compact size, versatile performance and high performance. In addition to this, it should be mentioned that this professional iron is easy to maintain and can be cleaned in a simple way.
The way it is designed, this is a product that you can use to prepare all kinds of food. Best of all, the Range Master Portable Tabletop Gas Griddle adapts to different sites. Due to its dimensions, the gas iron can be easily complemented with other kitchen accessories for better performance.
Accelerate your cooking pace with the quick-heating table gas griddle
There are many qualities that elevate the quality of this ALDI product. Among the main ones, it is necessary to talk about its rapid heating. This is a feature that will allow you to prepare food in the shortest possible time. This function is complemented wonderfully by its high cooking power, which is 18,000 BTU.
On the other hand, it should be mentioned that this is a product that uses propane gas for its operation. However, you should keep in mind that this is not included in the purchase.
Enjoy a wide iron surface
Another of the most important specifications of this professional iron is the intelligent design it has. It has a highly resistant surface that has ample space for cooking. Thanks to its cooking area of 260 square inches, you can prepare everything you want.
For the measures it has, this is a gas iron that you can clean or move without any problem. In this way, you can extend its life cycle.
The best dishes you can prepare
This ALDI product also stands out for its versatility. Especially, because it will allow you to cook all kinds of food. Among the most outstanding are the following:
Burgers and hot dogs.
Grilled vegetables, such as asparagus, mushrooms, peppers, and zucchini.
Meats, such as steaks, chicken breasts, and pork chops.
Seafood, such as shrimp, prawns, and scallops.
Sandwiches, such as quesadillas, snacks, and paninis.
Breakfast dishes, such as omelets, eggs benedict, and waffles.
BBQ food, such as ribs, chicken wings, and meat and vegetable skewers.
Ethnic dishes, such as fajitas, kebabs, and stir-fry.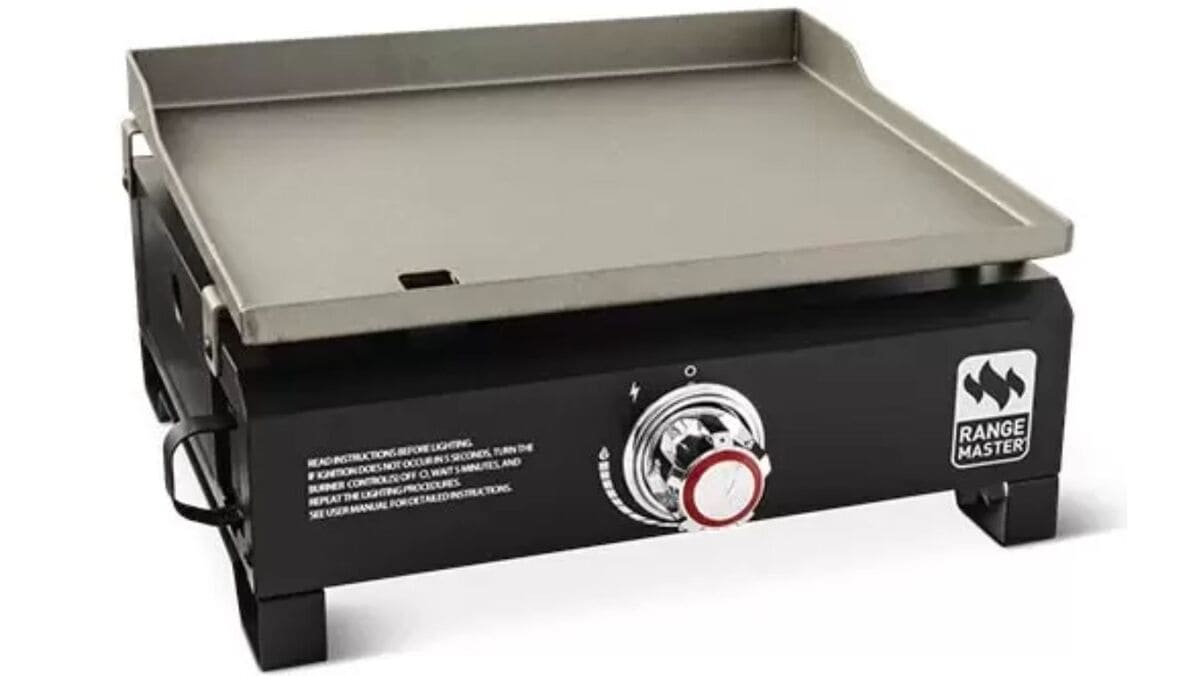 ALDI Range Master Portable Tabletop Gas Griddle price
If you want to purchase the Range Master Portable Tabletop Gas Griddle model from ALDI, the best option is from the digital portal. The purchase process is fast and has different methods to make the payment. As for its price, this professional iron costs $69.99.