One of the best features that a piece of furniture can have is the ability to save space in the room or in any room you place it. The Swedish store IKEA has stood out on this occasion with the Borgeby Coffee table that has a classic and simple design, but that can make any space shine in the best way.
Look At The Square (LATSQ) has given it the go-ahead, because in addition to having a vintage and highly functional design. Two unmissable qualities if you want your home to be cozy, comfortable and with all your favorite things ordered and accessible at all times. And best of all, it's an exclusive design in the United States that you won't find on Amazon or Urban Outfitters.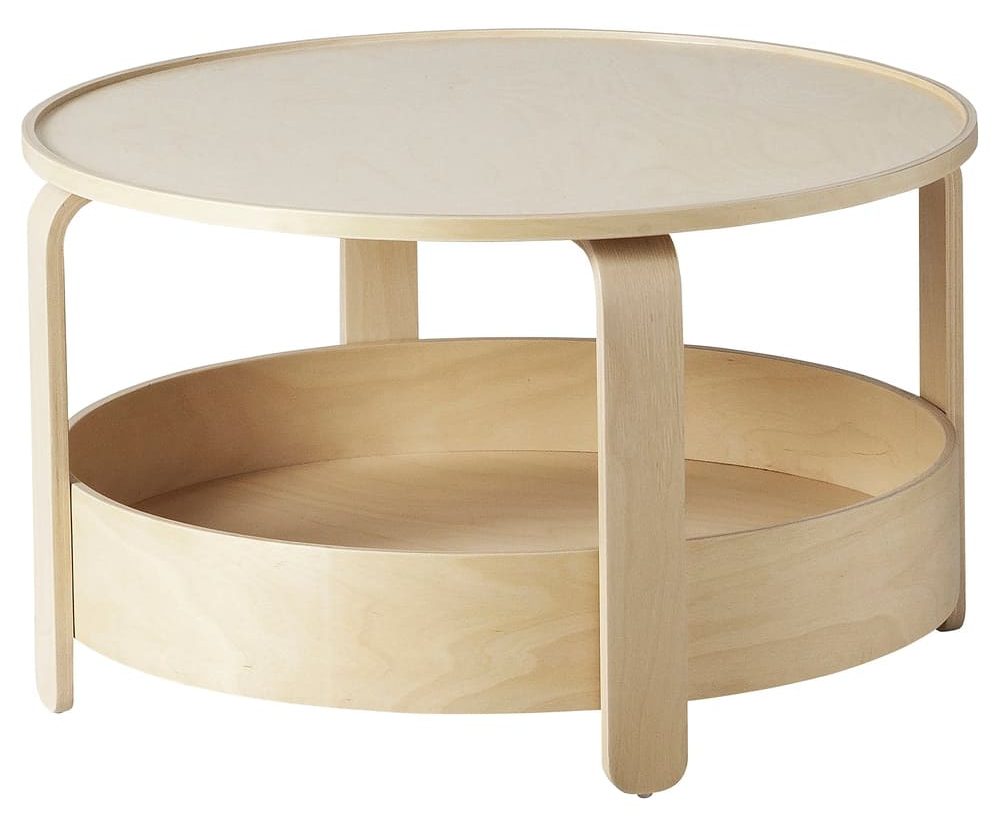 IKEA Borgeby Coffee table
It is a minimalist-style coffee table to complement the atmosphere of your home. The Borgeby Coffee table model from IKEA provides visual calm within any space, facilitating the organization of your personal belongings. So, you can store them to free up space for other ornaments you want to implement.
The round and airy style of the IKEA Borgeby Coffee table model fits within different places of a home. The smooth surface allows you to place whatever you want on top of it, without taking any risks. Especially, for the discreet way in which the edges of the table are designed so that no product falls.
An accessory to organize your stuff
In addition to having a style that complements any space, this IKEA coffee table has storage space. This way you can reduce the disaster within a given room by organizing all the objects inside the table. And best of all, they are at hand so that you can reach them without any problem.
Despite having integrated storage, this IKEA product is still lightweight. Therefore, you can move it easily in case you need it elsewhere in your house. You just have to make sure that it is assembled correctly, to avoid any mishap when transporting it from its place in the house.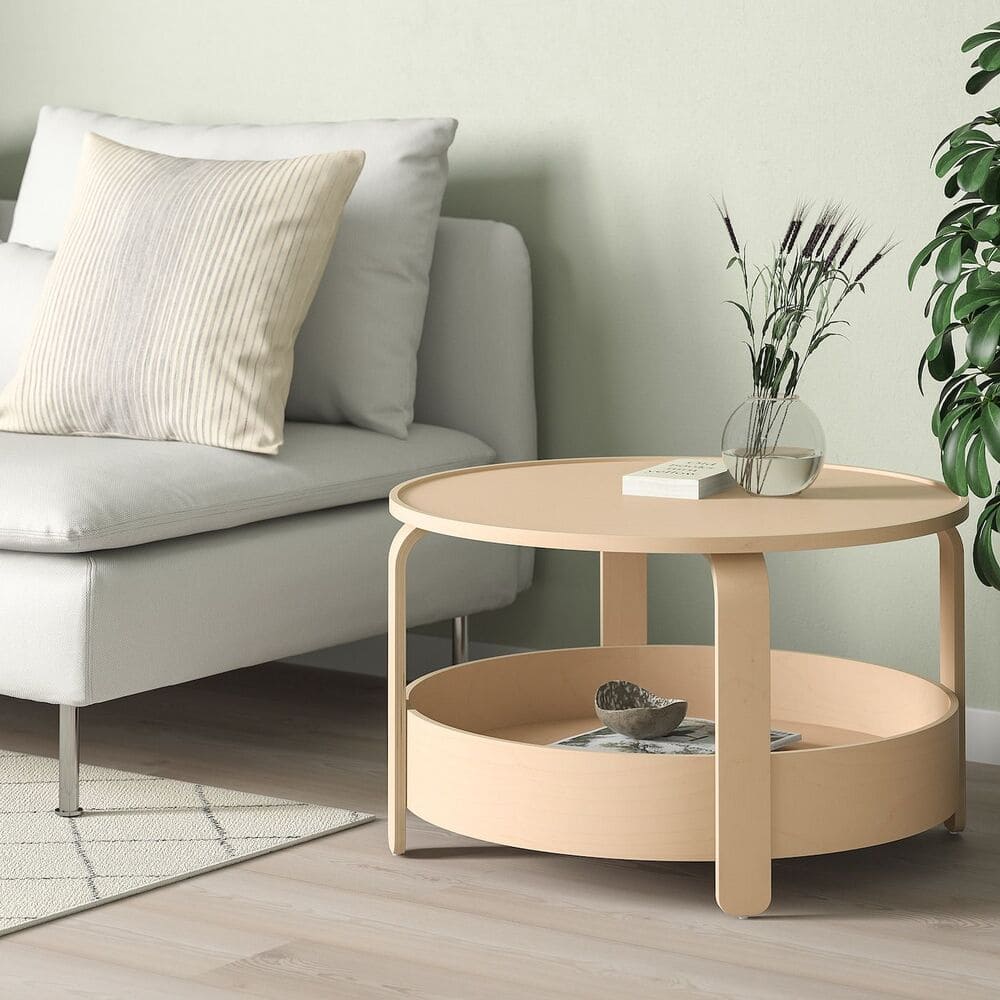 An eco-friendly and easy-to-care table
All the materials that IKEA uses in the manufacture of these products come from ecological resources, to reduce pollution in the environment. These employ particleboard with a slice of wood as the top layer. Unlike other similar products that use solid wood and generate a negative impact on the environment.
On the other hand, it should also be noted that the composition of the table allows it to be an easy to clean product. To keep it in good condition and without any dirt, you just need to clean it with a damp cloth and dry it with a clean cloth. You do not have to use any chemicals, as they can damage their composition.
Measurements and materials
Height: 16 1/2 inches
Diameter: 27 1/2 inches.
Height under furniture: 2 3/8 inches.
Load: 44 lbs.
Maximum load/bookcase: 22 lbs.
Panel / Block: Plywood, Birch veneer, Dye, Colorless acrylic varnish.
Side/ Leg: Glued veneer, Birch veneer, Dye, Colorless acrylic varnish.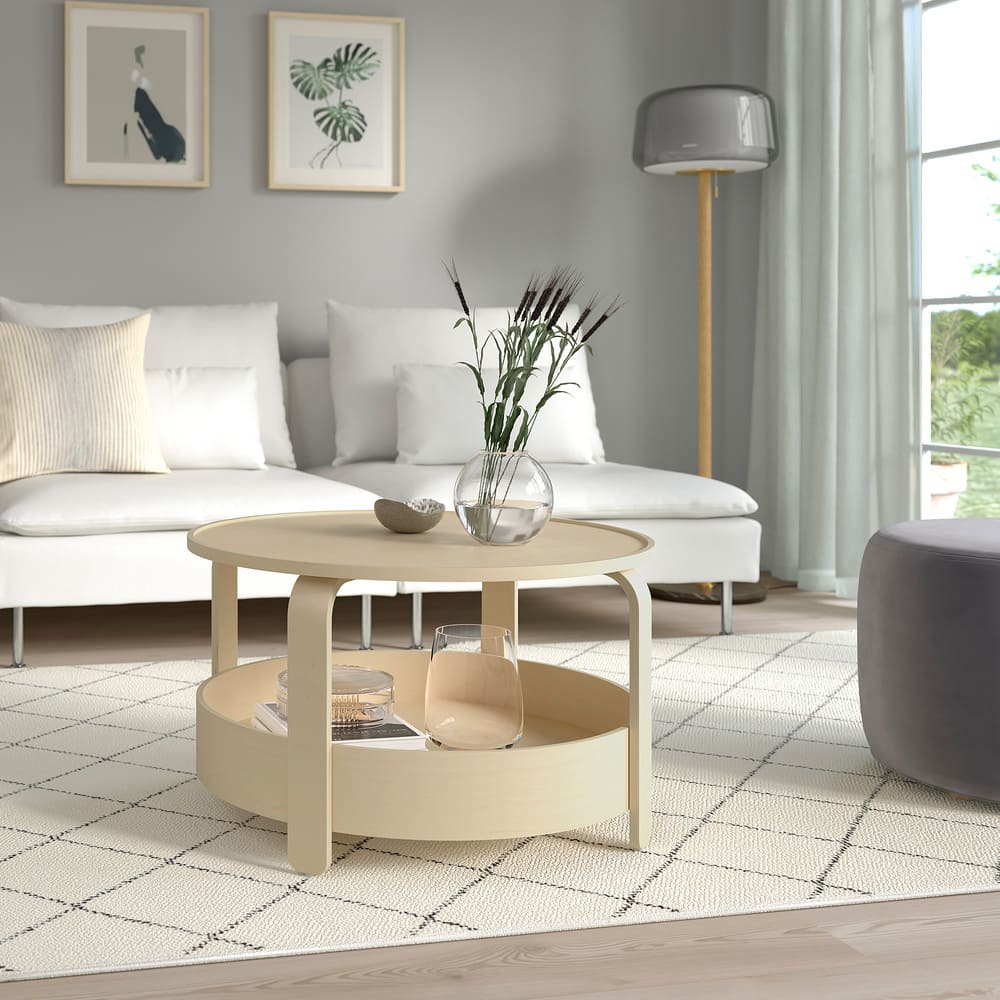 IKEA Borgeby Coffee table Price
You can order the IKEA Borgeby Coffee table model from the official website, within the table and desk section. There you can find it for an affordable price of only $139.99. IKEA offers you different shipping methods so that you receive the product in the shortest possible time, in a safe way.