The IKEA web catalog is full of furniture, shelves, chairs, and desks, but as we have exposed numerous times here at Look At The Square (LATSQ) none is the same as another. Beyond the price difference, models like the Holmsund Sleeper sofa are designed to get the best out of your space.
It is not the conventional furniture you would find in Urban Outfitters or Amazon, because the Swedish store has hit the nail on the head with a product that will also save you storage space in your living room. It's a win-win, especially if you want to turn it into a bed or a place to store your midnight snacks.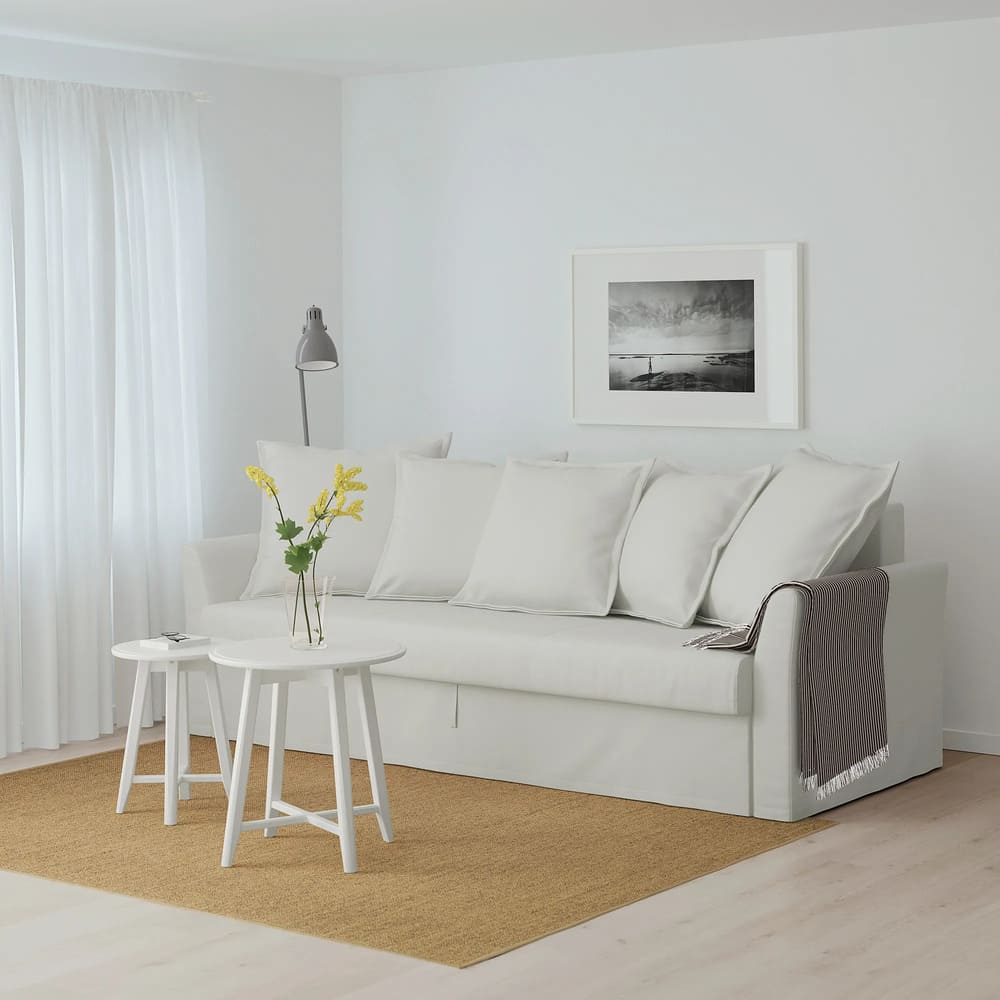 IKEA Holmsund Sleeper sofa
It is a stylish sofa bed with a washable cover and storage space in the area under the seat. The Holmsund Sleeper sofa model from IKEA fits naturally into any space in your home, thanks to the timeless style it has. And best of all, you can transform it into a full-sized bed in a matter of just seconds.
With the Holmsund Sleeper sofa from IKEA, you can receive visitors to stay overnight in your house. So you will not have to worry if all the rooms are occupied or you do not have enough space for a traditional bed. It is a product with a high level of comfort that can decorate your home for many years, without needing constant maintenance.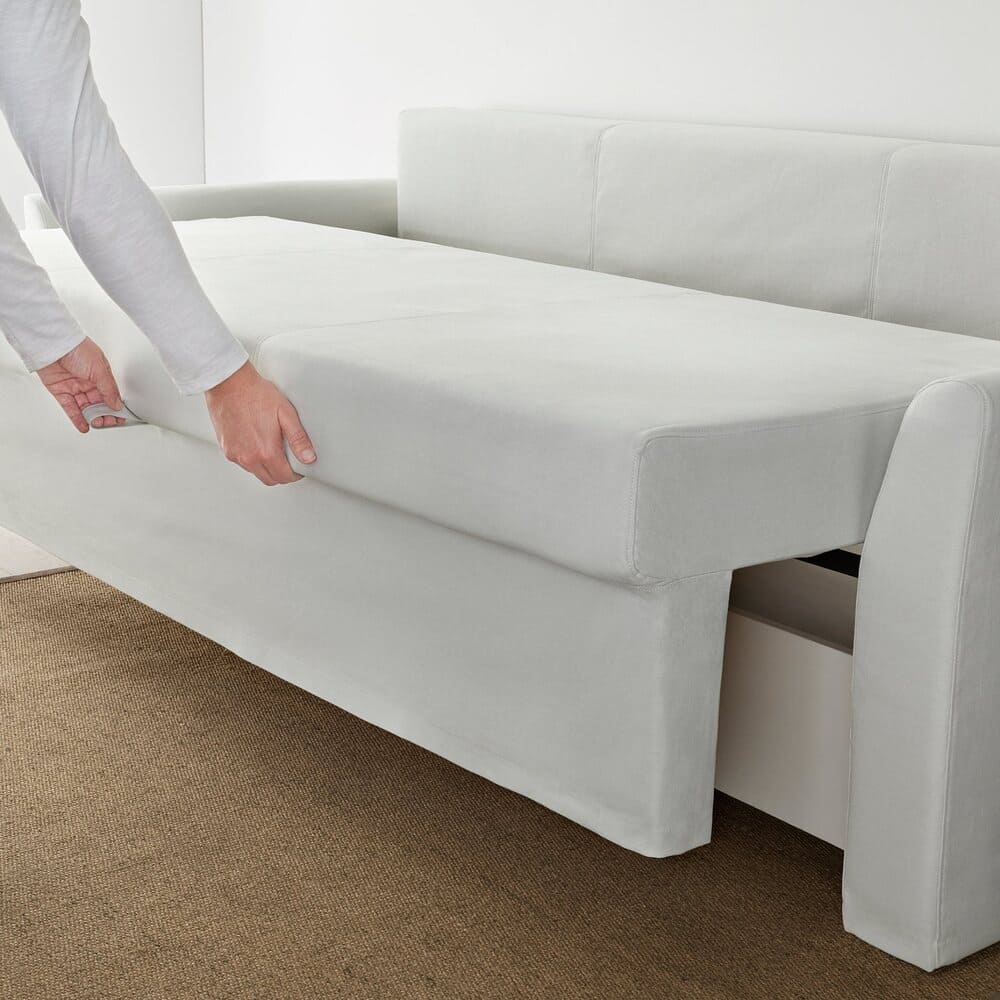 Versatile, easy to clean, and move
One of the main attractions of this sofa is that the cushions of the backrest can be tilted in the way you prefer. The depth of the seat and backrest are also customizable so that you can turn it into a bed or sofa according to how you want and need.
In addition, you can remove the cover to machine wash it and keep the sofa bed in good condition. It is suitable for washing machines, but do not use any bleach. And if that were not enough, it has internal storage under the seat to store sheets, pillows, and other accessories for personal use. So, it is excellent to save space in your rooms.
Ideal place for your guests to stay
If you don't have an extra room, you won't have to worry anymore.  By moving the strips of the lower structure upwards and folding down the backrest, you can turn the furniture into a bed in just seconds. The cotton and polyester cover offers a soft texture to sit or lie on. At the same time, it is highly durable and resistant to provide support and adequate rest.
Manufactured with the highest quality materials
This model of sofa bed from IKEA comes with 5 back cushions to extend its life cycle and customize it as you prefer. Made with solid wood, particleboard, plywood, polyurethane foam, and felt coating. It also uses cotton and polyester.
In the same way, it can be cleaned with a vacuum cleaner or a damp cloth so that it does not accumulate dust or remove any stains that may suffer. This IKEA home accessory has a high level of light resistance and different temperature levels.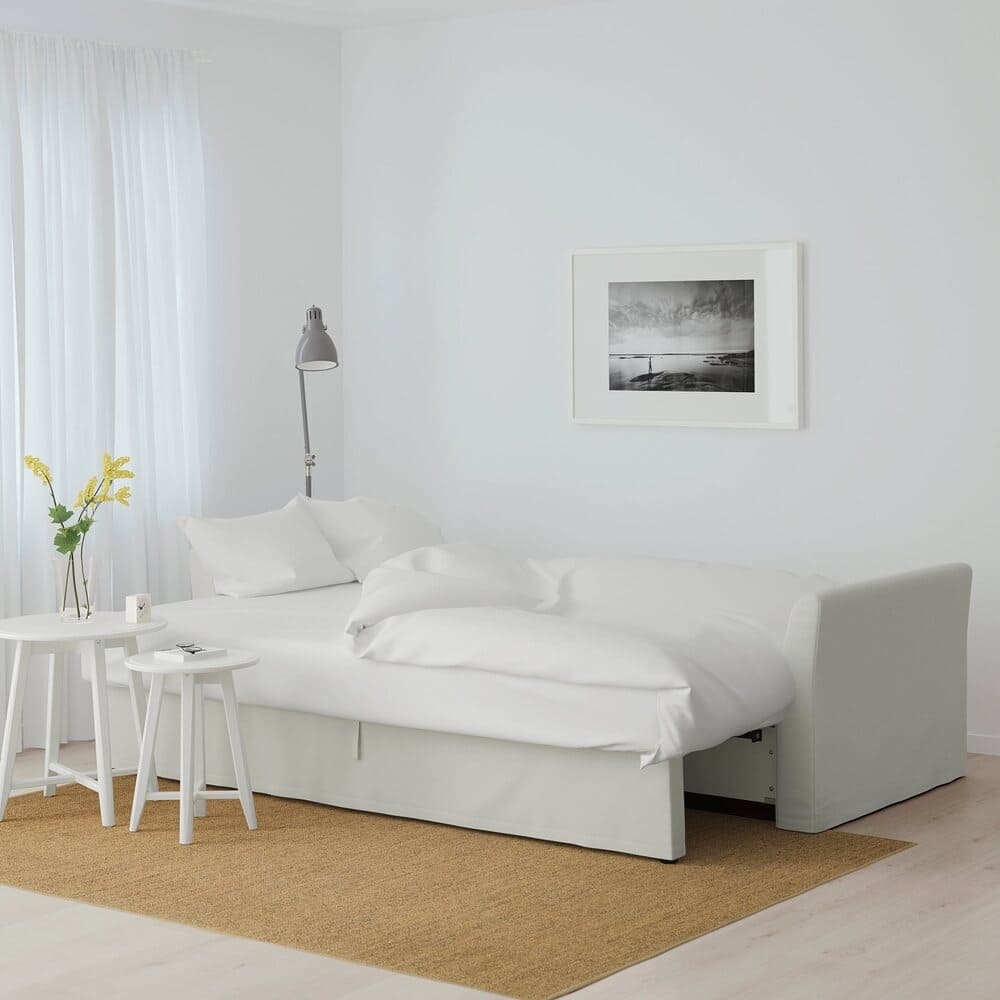 Sofa dimensions
Height including back cushions: 37 3/4 inches.
Backrest height: 31 1/8 inches.
Width: 90 1/2 inches.
Depth: 39 inches.
Seat depth: 23 5/8 inches.
Seat height: 17 3/8 inches.
Bed width: 55 1/8 inches.
Bed length: 78 3/4.
IKEA Holmsund Sleeper sofa price
It is important to mention that the Holmsund Sleeper sofa model from IKEA is available at a discounted price. It used to cost $999.00, but now you get it for only $749.00. On the other hand, if you use the IKEA Projekt credit card, you can pay for this convertible furniture in installments of $125.00 for only 6 months.