If this new year 2023 you have given yourself the task of knowing more about the air you breathe in your home, now with IKEA you can check the quality of the air based on the particles that are in it. But as complicated as it sounds, it's very simple with a sleek, easy-to-use sensor. Which, in addition, you can combine with the air purifiers of the Swedish store that we have shown previously in Look At The Square (LATSQ).
This device is the Vindriktning air quality sensor, which in addition to being intelligent is capable of making your air purer than ever. It is able to make you breathe well, which is why it has become very popular in the United States, and is in direct competition with the best sensors from Amazon and Target.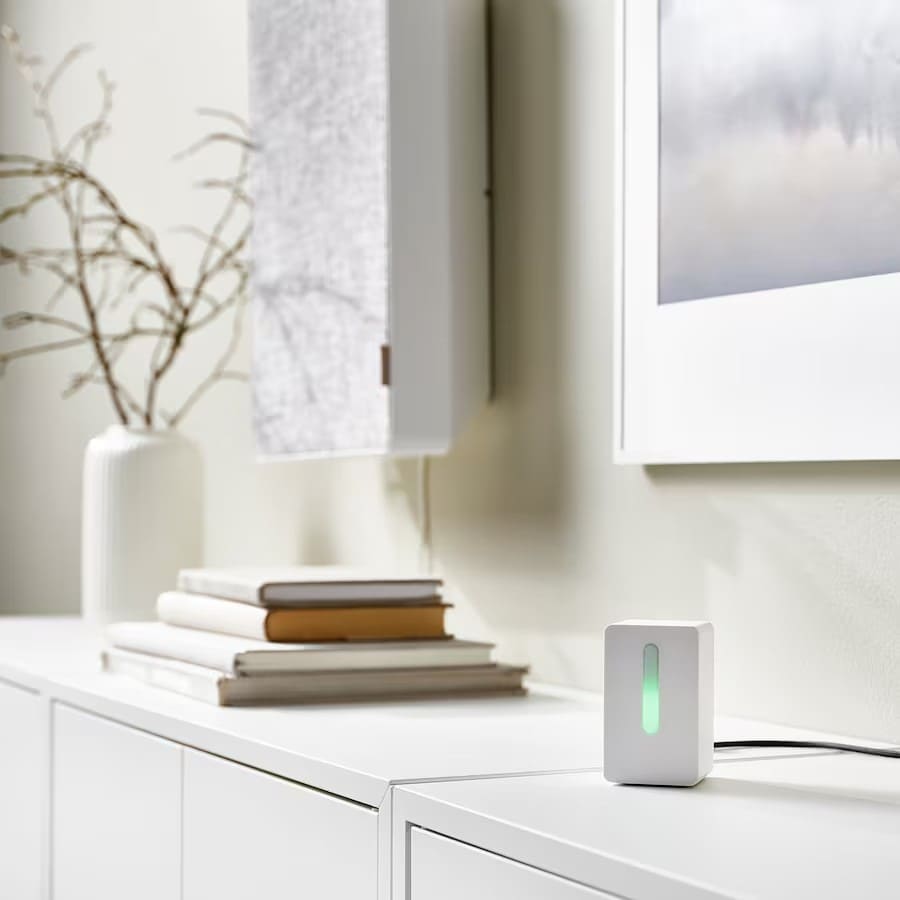 IKEA VINDRIKTNING Air Quality Sensor
Breathing much healthier and better air is the perfect and fastest way to have optimal and lasting health. The lungs are filled with quality air that properly oxygenates the circulatory system and brain. So the, VINDRIKTNING Air Quality Sensor turns out to be an indispensable tool for healthy living.
On the other hand, by itself it is not able to help you improve air quality, only to inform you about its quality. Therefore, IKEA recommends combining it with the FÖRNUFTIG air purifier. When the air quality of your home is not good, you just have to turn on the purifier to improve the quality and be able to breathe better and with full peace of mind that the PM2.5 particles have been eliminated.
Easy to move and install
One of the best advantages of this product is that you can install it in any room quickly. So, if one day you are in your bedroom, and the next day you are in the living room, you can take it with you so that you have information about the air you breathe. And no matter how big or small a place is, the sensor has the ability to assess complete air quality.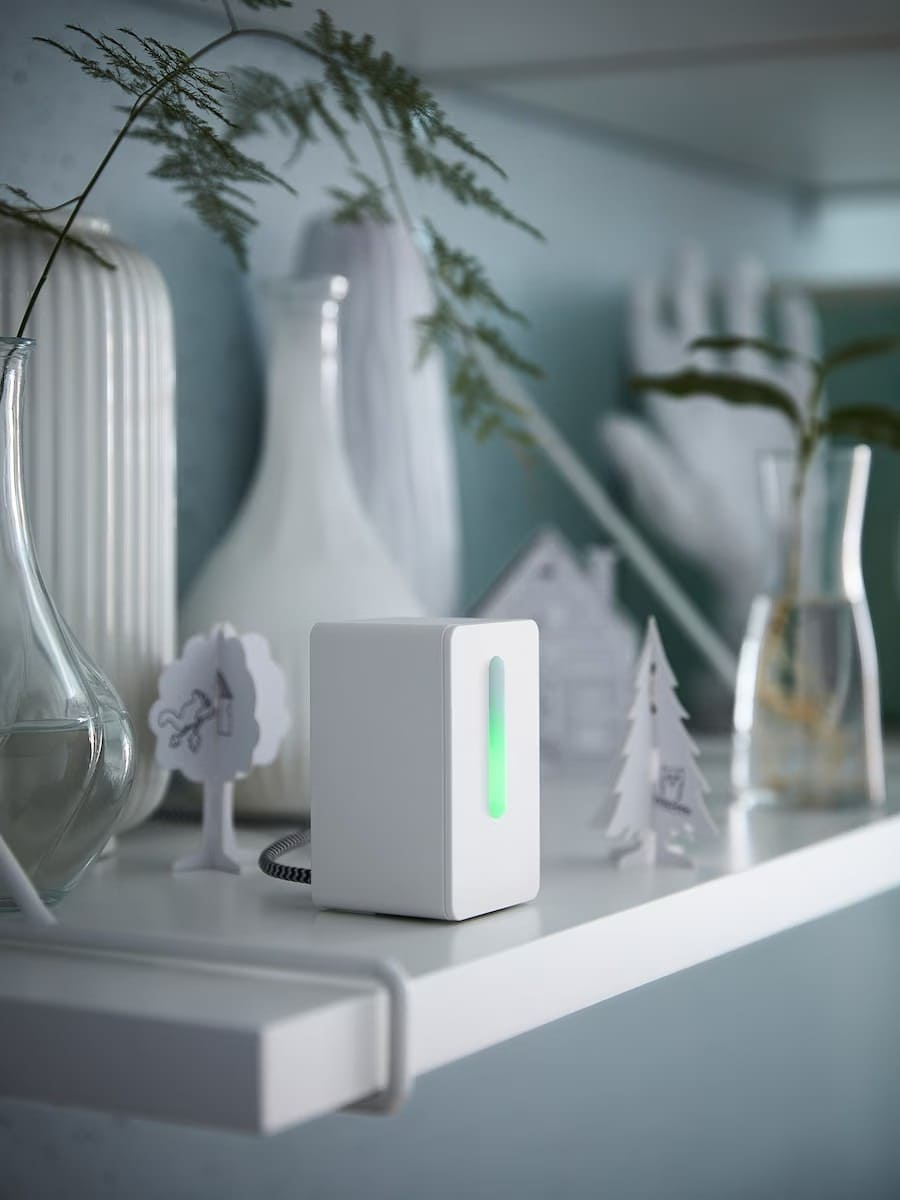 What you need to know before you buy it
USB-C cable and power adapter sold separately.
You don't have to worry about the cable coming out, as the LILHULT cable has a perfect fit.
Although the sensor detects particles in the air, it cannot detect specific gases or odors.
The sensor does not have an on/off switch, since to turn it on you just have to connect it and wait a few seconds.
After plugging it in, the indicator light will flash with a red light in case the air quality is not good. It flashes yellow if correct and green when the air quality is totally good.
It is quiet, no matter if it is on at the time of sleeping, it will not disturb you.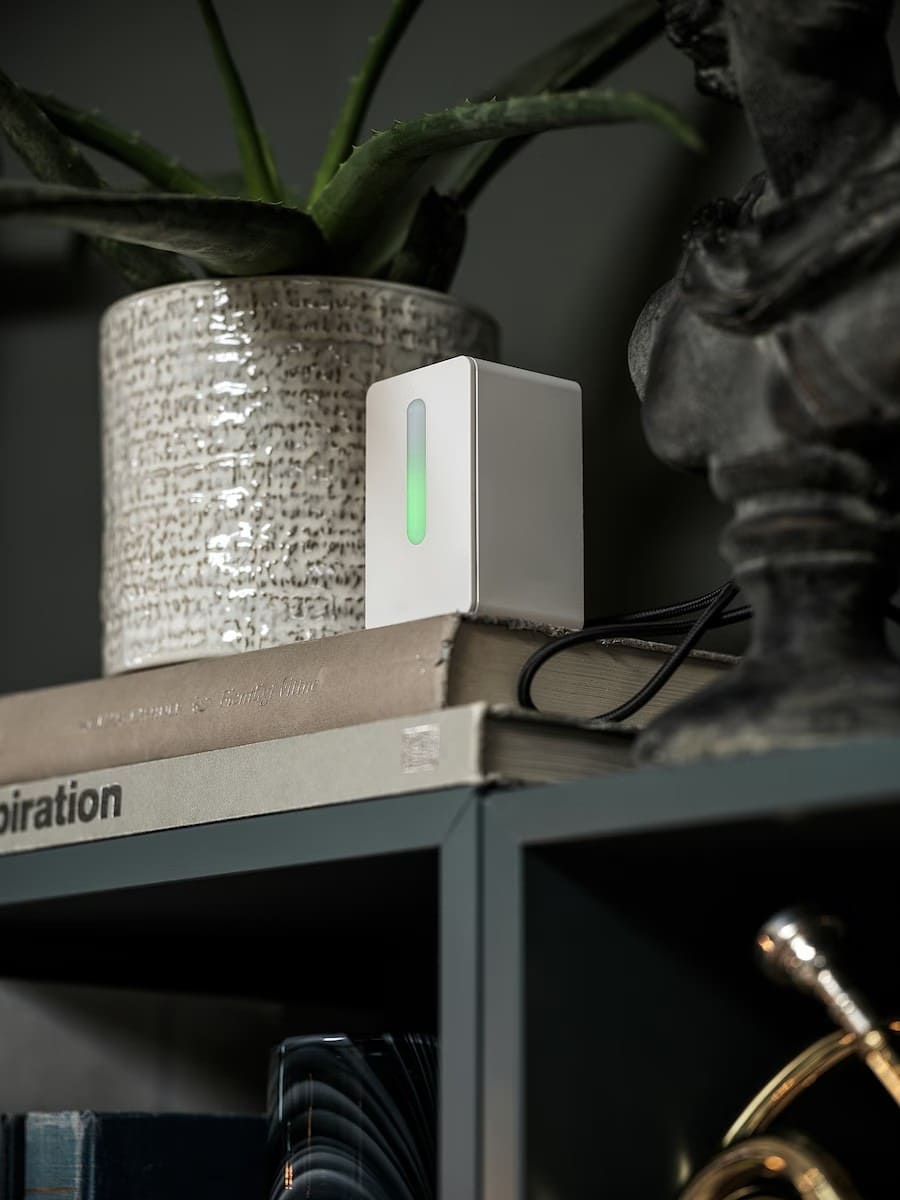 What users think about this product
Best of all, the IKEA Air Sensor has earned excellent reviews on the web portal. Many agree that it has a very elegant and modern appearance, as well as being extremely faithful to specifications.
On the other hand, they agree that the installation is easy and fast, as well as when you are going to move it from one room to another. And when it comes to the quality/price ratio it takes all the good reviews since it does not disappoint for a moment. So for a price of $15.99, you'll have the perfect tool to always stay informed about your home's air quality.