IKEA is that store that came to the United States to make your life easier when it comes to organizing, reinventing and renovating your home, your office, and any space you want. That in Look At The Square (LATSQ) we completely agree that it is not an easy task as much as it may seem. But with a catalog as extensive as that of the Swedish store, many worries are alleviated.
Much more when we find products like the KALLAX Shelf unit, which finds a way to make your space look tidy but very modern. It is not surprising that it is one of the best sellers, and if you are thinking about where to organize that fantastic lamp of Urban Outfitters or Zara Home you already have the perfect place.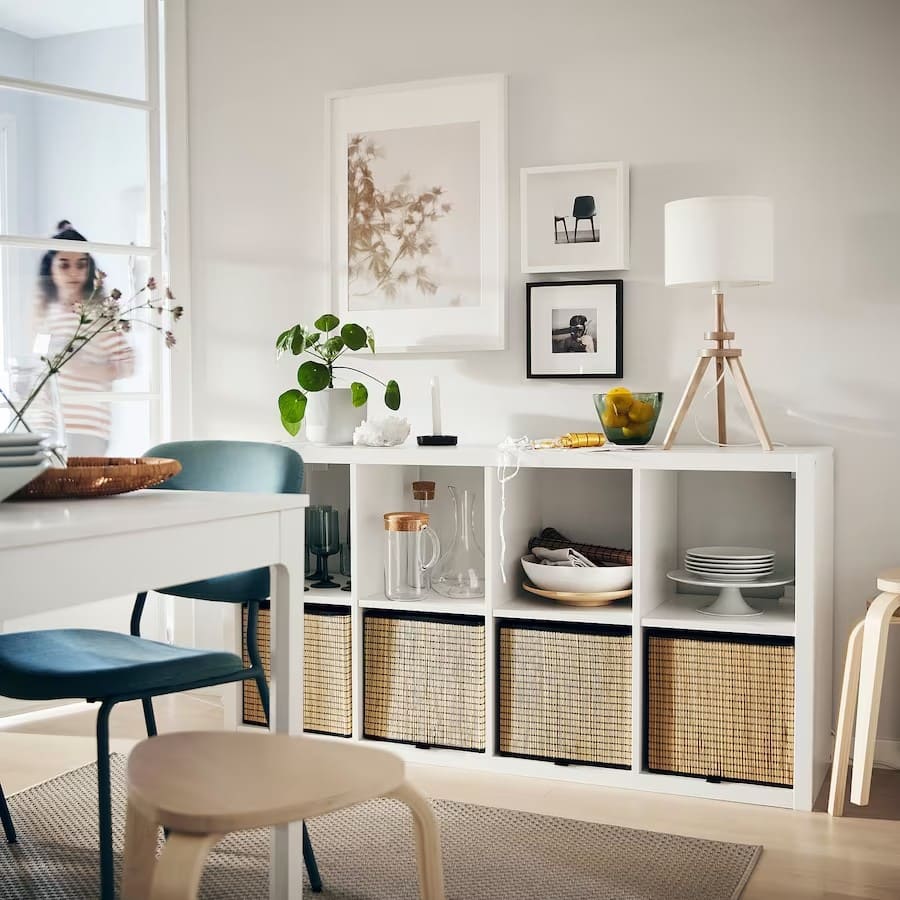 IKEA Kallax Shelf unit
The organization of your personal belongings is one of the most important parts when decorating your home. Therefore, products such as the Kallax Shelf unit from IKEA are essential within the home, due to the multiple uses it has. This shelving model can be installed in different ways, to fit within the space you want.
In addition, the Kallax Shelf unit model from IKEA can be customized for a more modern look. At the same time, you have the option to use inserts or boxes to complement its functionality. Without a doubt, the flexibility that this product offers in the home is almost unmatched. It will always have some utility within your home.
Open shelves
This is an IKEA product that attracts the attention to the naked eye, for the way it is designed. It has open shelves that allow functioning as decorative and storage spaces at the same time. Such flexible construction can be supplemented with inserts so that the shelves have a closed and more private design.
In this way, this is a product that you can use to place decorative objects that complete the design of your house. And in addition, it can also be used to store books, electronic devices and much more. That is, the shelf covers all your needs, regardless of whether they change over time.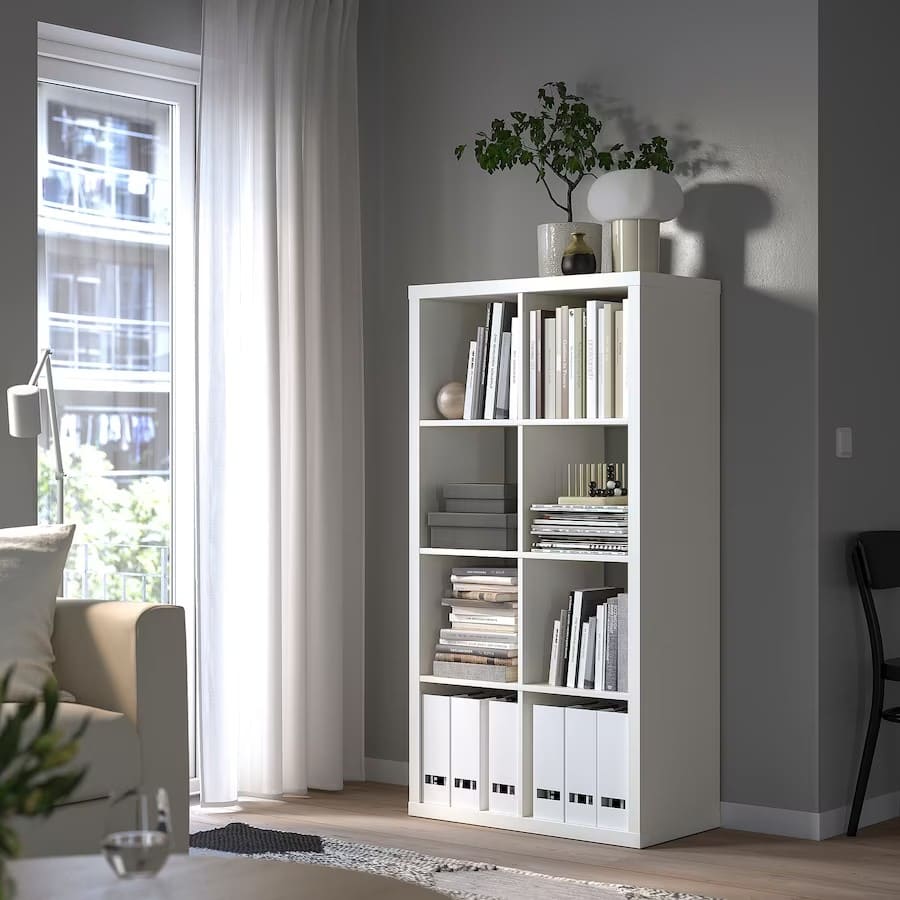 Solid design
Because of the way it is composed, this IKEA product can fit into different spaces within a home. You have the option to place the bookshelf inside a room or in the living room, depending on your needs. The installation of the product is quite simple, since you can place it standing or lying down.
With smooth surfaces and rounded edges, the shelf has a timeless and versatile design. Then, its solid appearance will not get in the way of the natural decoration of the space. You just have to make sure that it fits in the place where you want to install it, according to the measurements it has.
With this in mind, you should only worry about the basic care of the bookshelf. You can do it with a damp cloth and a dry cloth.
Measurements and composition
Width: 30 3/8 inches.
Depth: 15 3/8 inches.
Height: 57 7/8 inches.
Maximum load/bookcase: 29 lbs.
Materials: Particleboard, Fiberboard, Acrylic paint, Honeycomb cardboard (100% recycled), Plastic edge, Plastic edge, Plastic edge.
IKEA Kallax Shelf unit Price
Within the official website of IKEA, the Kallax Shelf unit model is among the best-selling products in the catalog. In large part, because of the versatility it offers and the spectacular design it has. However, it should also be noted that this home accessory is available for an affordable price of only $79.99 in any color.